MLB: What a Mets-Yankees Trade Could Look Like
Twice each year, the baseball fans of New York stop everything for the Subway Series, two three-game series between the crosstown rival Yankees and Mets. It's happened every year since 1997. The teams even matched up in the World Series in 2000.

The teams rarely make deals, but with the Yankees looking like championship contenders and the Mets looking like they're out of it, this may be the year it makes sense for the teams to swap.

Here's what a Mets-Yankees trade could look like, looking at players both sides may target.

Potential Yankees' targets: Noah Syndergaard and Zack Wheeler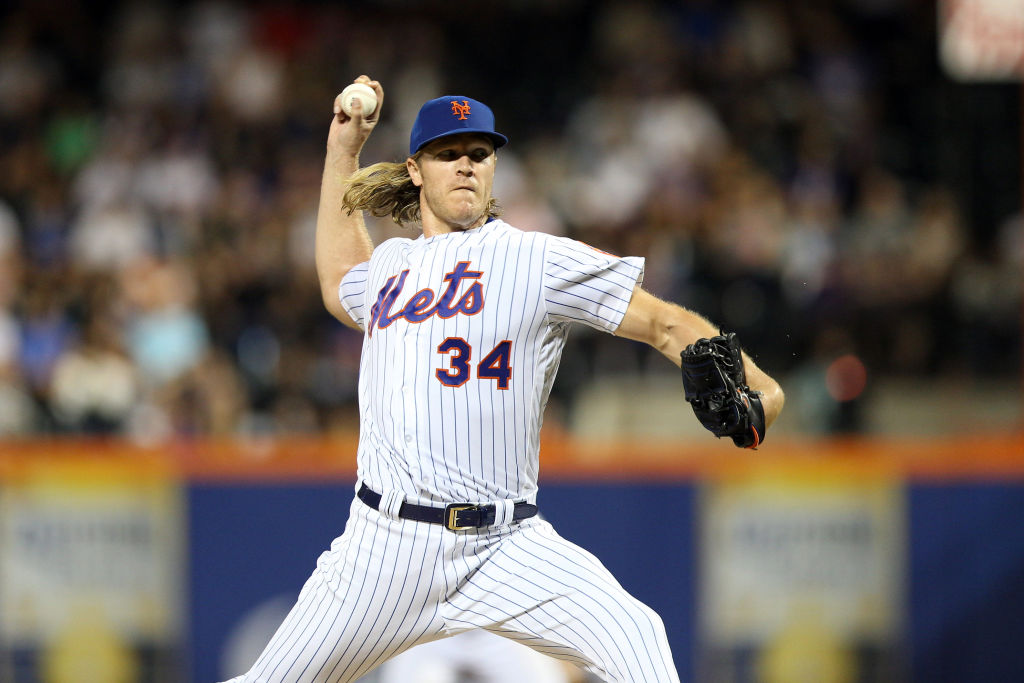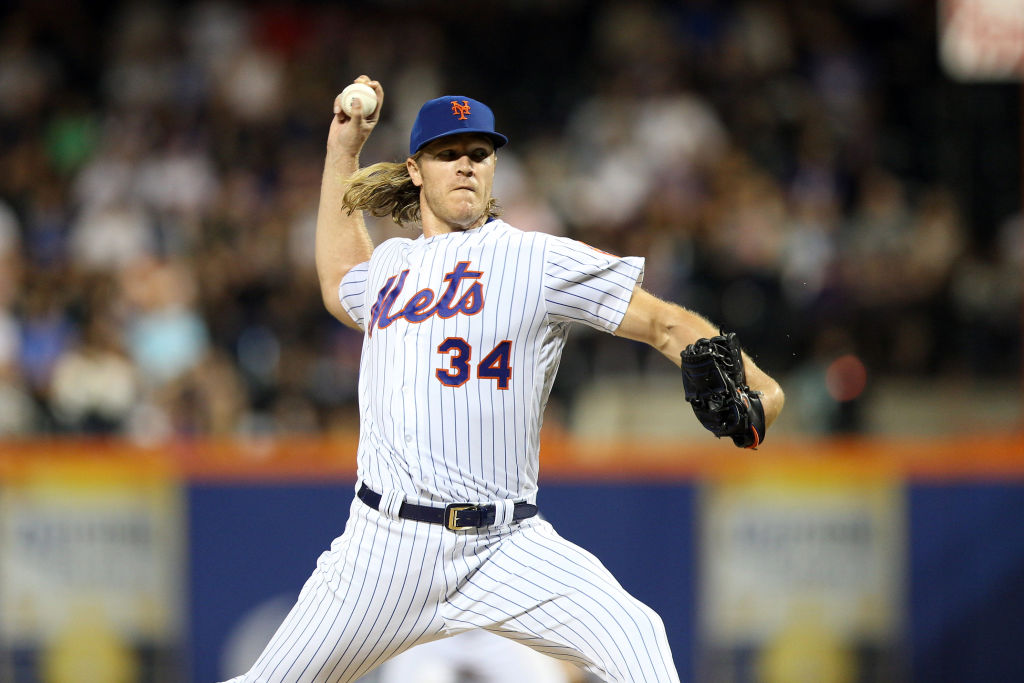 There's no mystery here: Syndergaard has some of the best stuff in the league. Wheeler also has great stuff, though he's currently on the injured list with a sore shoulder. The Mets have discussed dealing both pitchers — particularly Syndergaard — since this past offseason.

If the Yankees seriously want to contend, they'll need starting pitching help. They've got some talented arms in their rotation. Masahiro Tanaka has been his reliable self and young phenom Domingo German has emerged as a potential new star. But Luis Severino is still on the IL and not likely to return soon. JA Happ has underwhelmed after signing with the team in free agency. Acquiring another top of the line starter to pair against Houston's Justin Verlander in October is at the top of the Bronx Bombers' to-do list heading into the trade deadline.

The issue for the Yankees is that Wheeler is a free agent this coming offseason. They're not likely to move a high-level prospect for a player they won't have control over after 2019. Syndergaard will demand a greater haul in return, but the odds are higher the Yankees will target him since he has two years of team control left on his contract.

Potential trade targets for the Mets
The Mets will likely be on the hunt for young talent. There are at least two prospects in the Yankees' farm system they may look to go after, especially if they part with Syndergaard:

Estevan Florial
The Mets aren't likely to get Estevan Florial, but you know they'll ask. Florial is the top prospect in the Yankees system. Here's what MLB Pipeline had to say about Florial's potential:

"With the bat speed and loft in his left-handed swing, he's well equipped to take advantage of Yankee Stadium. He's still raw and overly aggressive as a hitter, leading to concerns about whether he can make enough contact to realize his full potential, though he did post the best walk rate (13 percent) and second-best strikeout rate (25 percent) of his career during his truncated 2018 season."

Florial's numbers have been underwhelming this year, but he's only 21 years old. He's still at A-level Tampa, so he has a lot of development left to do. If they could put the right package together, the Mets would surely gamble on him realizing his potential. The problem is the Yankees are too, meaning they'd need a lot coming back from the Mets to give him up.

Deivi Garcia
Teams often send scouts to watch players they're interested in trading for. In the case of Yankee pitching prospect Deivi Garcia, the Mets didn't send just any scout. They sent their highly respected former GM Omar Minaya to watch Garcia pitch. That probably means their interest level is high.
According to MLB Pipeline, Garcia's best pitch is a "high-spin curveball." His fastball also tops out anywhere from 91-96 mph, and he's working on a changeup as well.

Garcia was recently promoted to AAA Scranton-Wilkes Barre, so the team clearly thinks he's ready for a higher level of competition. At 22 years old, he's shown he has solid command and at least two reliable pitches. That gives the Mets options: if Garcia doesn't show the longevity to be a big-league starter, he likely has the stuff to be a solid reliever.