MLB: What Don Mattingly Can Do With the Marlins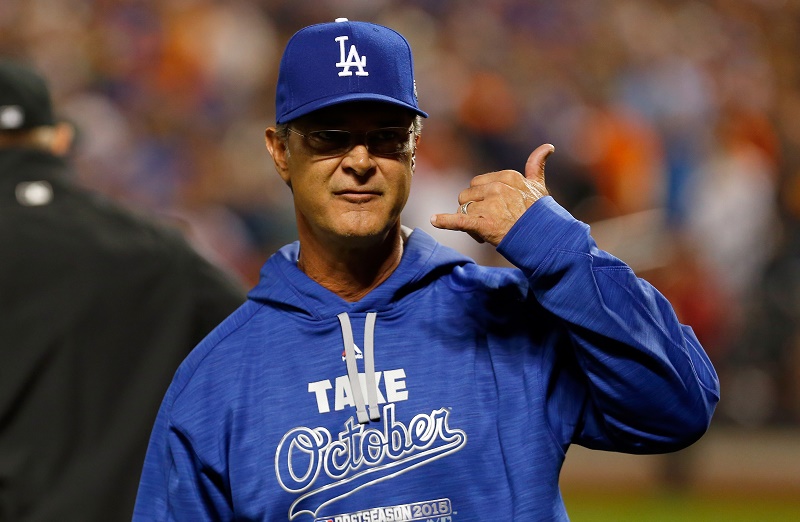 That didn't take long. After less than a week without a job in baseball, departing Dodgers skipper Don Mattingly got his next assignment in Miami. With a temperamental owner and a constantly changing roster, the Marlins club he inherits may be more reminiscent of Yankees teams he captained in the early '90s than the Dodgers club he managed the past five years.
However, free of the win-or-bust mentality of a meddling front office and its $314 million team back in L.A., Mattingly can expect somewhat lower expectations and more freedom to do his job in Miami. Even if it means getting a boss known for Steinbrenner-like changes in the dugout, expect the passion to return to Donnie Baseball as he starts over with a younger team. He may even be able to put his stamp on roster moves now that the Marlins general manager is gone.
For a manager and ballplayer who seems allergic to drama, Mattingly's choice of working under owner Jeffrey Loria may sound strange. Since 2010, there have been eight men who have called themselves Marlins managers. Prior to that madness, his old coaching colleague Joe Girardi was on the receiving end of one of Loria's most perplexing moves, i.e. Girardi's firing after he won NL Manager of the Year award in 2006.
So there's that risk, and it didn't stop Loria from firing Ozzie Guillen in the first year of a four-year deal. (Mattingly reportedly got a four-year pact as well.) Yet Loria, a New Yorker and Yankees fan, is said to respect Mattingly on a high level, so he should get a fair shake at least in his first season. As far as the roster is concerned, there aren't the sort of divas on this club as there were in L.A., but there is one $300-million man in Giancarlo Stanton.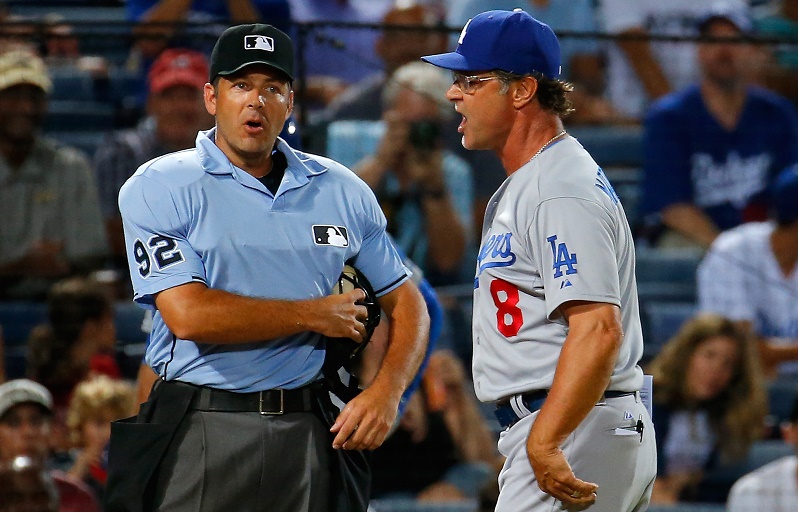 Otherwise, Jose Fernandez, Marcell Ozuna, Christian Yelich, Adeiny Hechavarria, and Dee Gordon surround Stanton as the team's young and talented core. There is a lot of work do to make this club a contender in 2016, but Mattingly's passion for instructing young players and managing egos well should come in handy with its nucleus.
Another clear benefit is Mattingly's ability to choose his own coaching staff rather than inheriting any organizational mainstays. Whoever he can pinch from L.A. or chooses to hire from the available pool, reports indicate he will have his way. As far as the frustration he appeared to have about front-office interventions, Mattingly hits South Florida free of worries. Dan Jennings, the Marlins GM who stepped in as manager at Loria's request, got his walking papers October 29.
So what's the worst that could happen? After winning Manager of the Year and getting canned by Loria that same offseason, Girardi made his way north and eventually became the new Yankees skipper in 2008. Considering Donnie Baseball's pedigree, such a destiny doesn't seem farfetched. (For conspiracy theorists afoot, Girardi's contract expires at the end of the 2017 season.)
For the 2016 season, expect a rejuvenated Mattingly, a healthy Stanton, Fernandez as the Opening Day starter, and plenty of optimism to go with the Miami sunshine. It should be fun to watch as long as it lasts.
Check out 2015 MLB postseason coverage from Sports Cheat Sheet.
Follow Eric on Twitter @EricSchaalNY