MLB: What Happened to the Baltimore Orioles in 2015?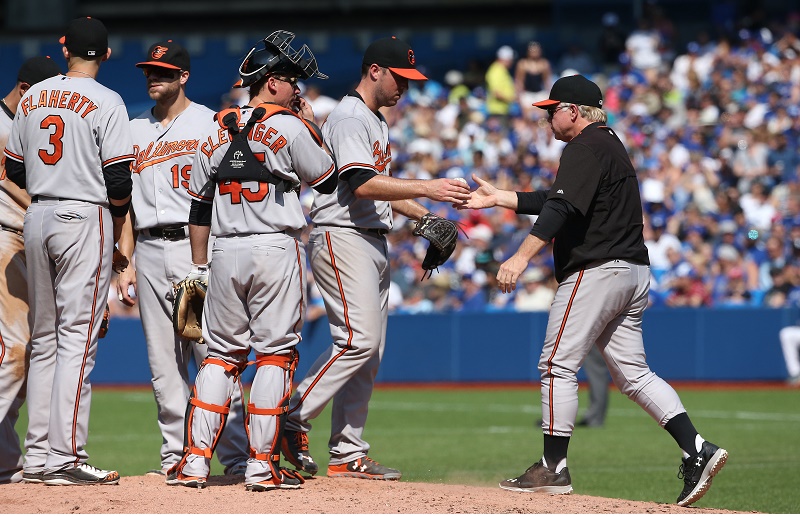 For a team picked by many to win the American League East, the Baltimore Orioles must have a rude awakening every morning they look at the standings. Baltimore finds itself five games below .500 and 12 games behind Toronto in fourth place in September, teetering on the abyss of last place in the division after a disorienting August slide. Here's a look at how 2015 became a lost season for Buck Showalter's club.
Starting pitching
Baltimore ranks 26th of 30 MLB teams in starter ERA, which stands at 4.57, a shade worse than Boston's as the final games of the season are upon us. Like the Red Sox staff (another failed pitching experiment), Baltimore's rotation was built on a steady supply of No. 3 starters, a formula that worked in recent years for the club.
In 2015, starters have regressed to the mean you always end up seeing in baseball. After a solid 2014 (15-8, 3.65 ERA), Bud Norris went 2-9 with a 7.06 ERA before getting his walking papers in late 2015. Chris Tillman (9-11, 5.15 ERA) is another player who hit the skids after an exceptional 2014 (13-6, 3.34 ERA). Dylan Bundy and Kevin Gausman, the prized prospects of the Orioles system, still have not made their impact on the Major League club, which has been a terrible disappointment for the organization.
Baltimore doesn't have the deep pockets of rivals like the Red Sox and Yankees, so these weaknesses are harder to overcome. Unlike Toronto (which went all in with the David Price deal) and Tampa (which always seems to get solid pitching from the minors), Baltimore has been outclassed at the organizational level. We'll leave the debate or whether ownership can do more for another day. We know they haven't done it now.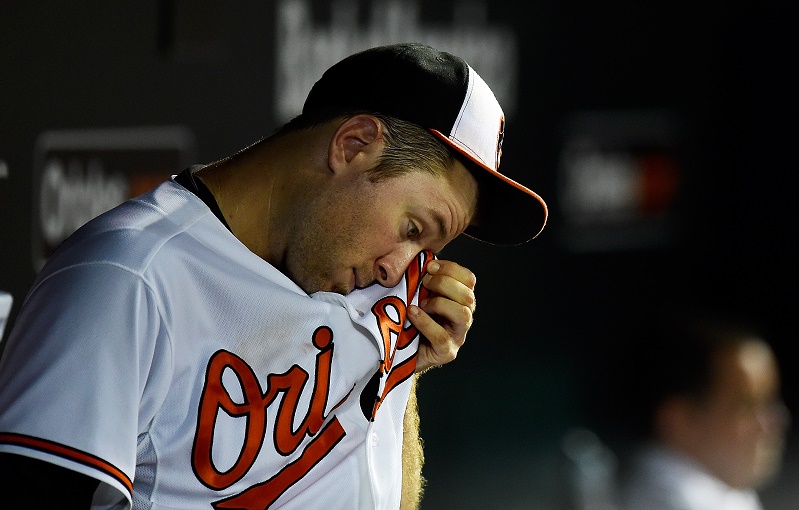 Roster holes never filled
At the start of the 2015 season, we wondered how the Orioles would replace Nelson Cruz and Nick Markakis. They never did. Chris Davis (41 H, 104 RBI)  has been what Cruz was last season for Baltimore, but no one has replaced Davis's production from a year ago.
Likewise, no one replaced Markakis's strong defense in right and strong leadership in the clubhouse. Meanwhile, Steve Pearce, one of the surprise contributors (21 HR, 24 2B in 102 games) of 2014, is hitting .221 with 10 HR in 71 games. Throw in the injury and poor play of J.J. Hardy (.217, 7 HR in 95 games) and you have a severe drop-off in three key position players. Few teams can overcome that, but with Baltimore's pitching it never had the chance.
Baltimore does not throw money at its problems, so the lack of a strong farm system in many ways made this season a disorienting, depressing ride for the organization and its fan base. Once the train fell off the tracks in August, there was no way to get it back on the rails.
Chris Davis and Matt Wieters heading into free agency over the winter, so we are not quite sure how the team is going to get better in the short run. In what has become a lost season, the Orioles' problems are too various to tackle all at once.
Connect with Eric on Twitter @EricSchaalNY
Statistics (current through September 11) are courtesy of Baseball Reference.