MLB: What's Next for Pablo Sandoval?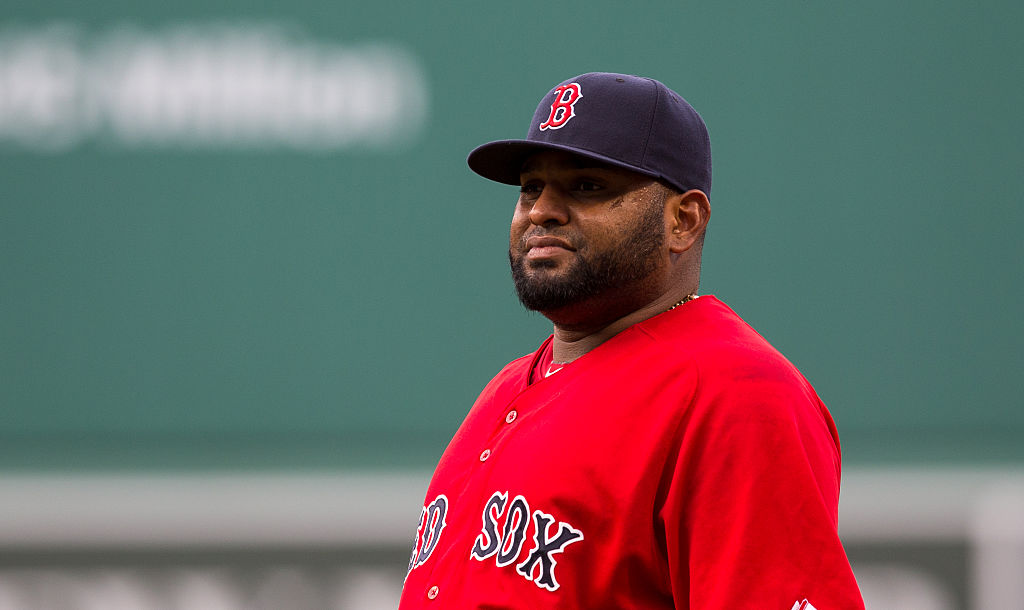 The image of San Francisco Giants third baseman Pablo Sandoval belting three home runs in the 2012 World Series is what comes to mind when loyal fans think of the man called Kung Fu Panda. At 5-foot-11 and somewhere north of 255 pounds, the 30-year-old slugger has not lived up to the advance billing and riches he landed as a 2014 Red Sox free-agent signee. With a contract that runs through 2019 to the tune at $19 million per year, calling Pablo Sandoval's 2016 stats ugly is a major compliment. With six at-bats, Panda will end the season with a batting average of .000 and a torn labrum that requires major surgery. There's always next year?
While the Red Sox still reeling from a ALDS sweep, Sandoval is little more than a distant memory to Red Sox Nation, whose love and adoration is focused on David Ortiz, Dustin Pedroia, and now Yoan Moncada. With Cuba-born Moncada a near lock to become a star, it's logical to see him playing third next season, leaving Sandoval a man without a position. The big "if" is if Sandoval recovers from surgery to even be considered for a primetime roster spot.
For the Venezuelan-born infielder, playing at peak capacity has been a weighty issue. After a strong 2009 season, the Giants encouraged Panda (given that nickname by teammate Barry Zito) to lose some weight after ballooning to more than 270 pounds. From that point on, Sandoval's conditioning has been up and down — as in his tonnage has increased and decreased over his tenure in San Francisco.
Before the 2011 season, Sandoval made headlines when he spent the offseason in Tempe, Ariz., at a strength and conditioning center where he entered the year in top form shedding 30 pounds. 2011 was Panda's best in the majors batting .315 with 23 homers and 70 RBIs despite missing a number of games with a broken hand.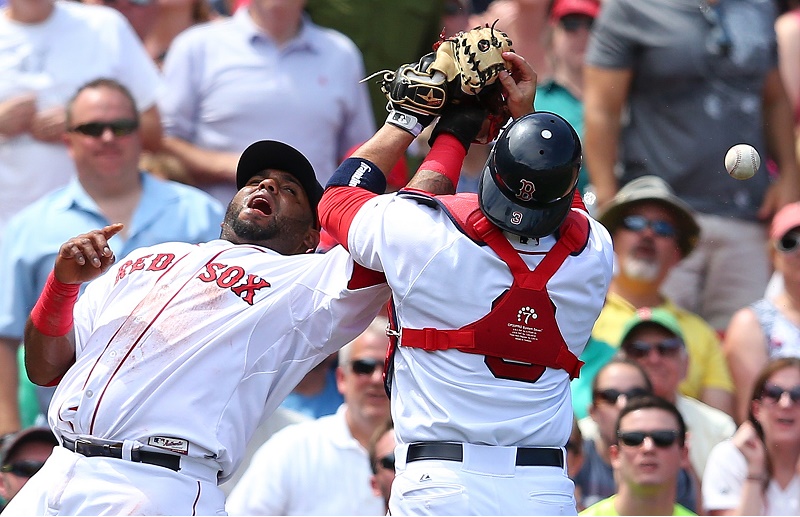 Sandoval gained national fame for his 2012 postseason play when he was named MVP of the World Series as the Giants swept the Detroit Tigers in four games. After that time in the spotlight, Sandoval never returned to his championship form, gaining back all the weight he lost plus a few extra for good measure. His last year at AT&T Park, Panda batted .279 with 16 homers and 73 RBIs — far below his capabilities. Nonetheless, the Red Sox signed Pablo to a five-year, $95 million free-agent deal with a club option for a sixth year.
In his first year in Boston, Sandoval batted .245 with 10 homers and an OBP below .300 for the first time in his major league career. His shoulder began acting up, which carried into the current season and required surgery, causing him to essentially miss the entire season.
Blessed with one of the best farm systems in the majors and a boatload of young stars, Pablo Sandoval's days in a Red Sox uniform could be numbered. Red Sox general manager Mike Hazen and ownership are left with a difficult decision given the unfortunate combination of an injured player with declining stats who commands a large salary. So, what are the Red Sox's options?
Trade
Sandoval may be damaged goods, but the offseason free-agent market for third basemen is thin. Justin Turner and Martin Prado top the list, but neither will make a team in search of a starter too excited. If — and this is a huge if — Sandoval were to return to pre-injury form, a number of teams are in need of a slugging third baseman including the Mets (David Wright is probably done) and Yankees (Chase Headley is not the answer there). In such a deal, the Red Sox would have to take on a large chunk of the Panda's contract.
Trade to the Giants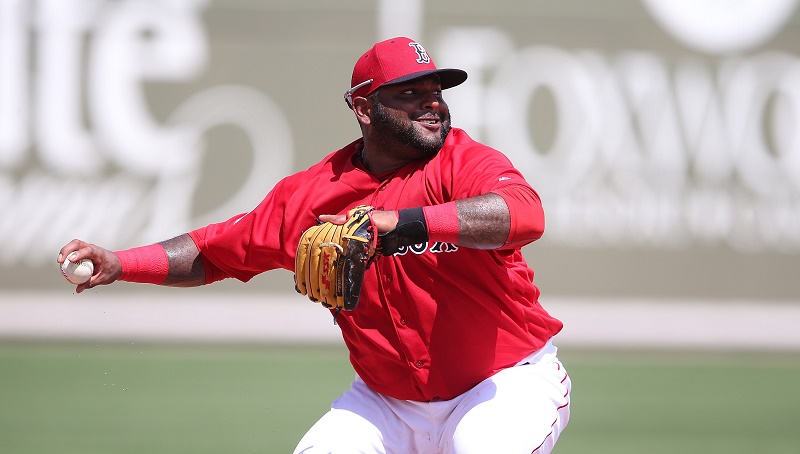 A trade to the San Francisco Giants lands in a separate category. Unlike the Red Sox, the Giants seem better equipped to deal with issues such as those facing their former third baseman. Much of that finesse comes from the top with EVP Brian Sabean and manager Bruce Bochy. In fact, it was likely Bochy's steady, strong hand that guided Sandoval through the rough waters of his conditioning issues.
The Giants have Eduardo Nunez as their current third baseman, but he likely is not the long-term answer. After trading Matt Duffy, San Francisco has Christian Arroyo in the minors, but he does not profile at the hot corner. Unless the team is willing to move All-Star Brandon Crawford to third, its options are limited. Would Giants fans welcome back Sandoval? You bet.
Keep Sandoval
The path of least resistance is to keep Sandoval and put him at another position. Most spots on the Red Sox are locked down with plenty of youngsters at Pawtucket ready to step in. With David Ortiz retiring, it opens up the DH spot, but it seems logical for Boston to rotate its abundance of outfielders in that spot. First base is another possible landing spot, but with Hanley Ramirez having a strong season and minor leaguer Sam Travis ready to emerge as a young star, there's little chance for the Panda there.
Also at issue is the fact that Sandoval, once a switch hitter, transitioned to being a pure lefty for the end of the 2015 season. There are other options: Sandoval could be cut and wind up playing in Japan. Certainly an economic loss for Boston, but sometimes it's best to cut ties and move on. Yes, we're talking about Carl Crawford and Daisuke Matsuzaka. Ouch.
Statistics courtesy of ESPN and Baseball-Reference.