MLB: What's Wrong With the Colorado Rockies in 2016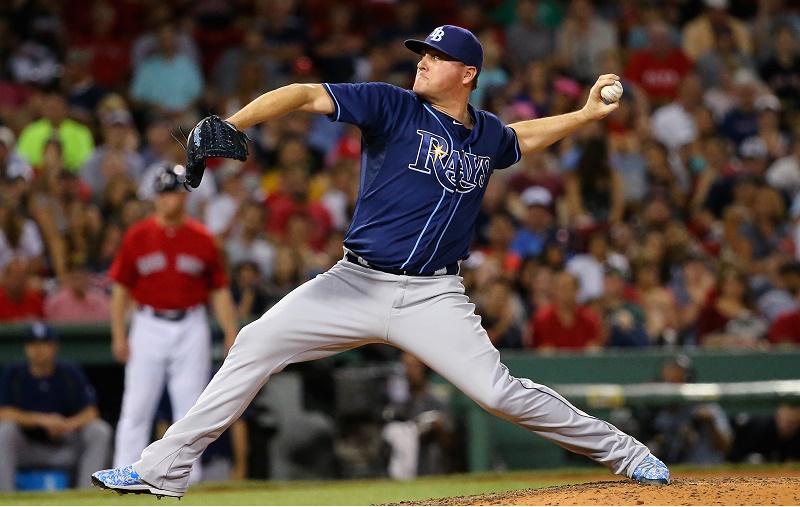 After an offseason that hasn't garnered any rave reviews from fans or media members, the Colorado Rockies continued mystifying the baseball world by trading Corey Dickerson to Tampa for reliever Jake McGee. The move continued the front office's concentration on every area of the team except its biggest need: starting pitching. With February here and a number of inconsequential deals on the record, we don't blame Rockies fans for seeing no light at the end of what could be a long tunnel.
Going back several seasons, it has been clear Colorado had no chance to compete in the NL West with the roster it had developed. Franchise players Troy Tulowitzki and Carlos Gonzalez had peaked, the pitching staff remained thin, and the two division powerhouses showed no signs of relenting. Since 2010, the Rockies have not finished better than fourth place. Three seasons of 90 losses or worse — including two 98-loss campaigns — have served to disillusion anyone interested in this club's future.
Things took a promising turn at the 2015 trade deadline when Tulowitzki finally got his walking papers. However, only one starter near the big-league level came back for the team's most high-profile player. Jose Reyes, an expensive shortstop past his prime who was charged with domestic abuse this offseason, was one of the main returns. (Regardless of the verdict in the case, Major League Baseball is likely to suspend Reyes for his involvement.)
This beginning to what should have been a full-scale rebuild came to an abrupt halt after the season ended. As Spring Training approaches, Colorado has added relievers Chad Qualls and Jason Motte along with McGee and outfielder Gerardo Parra. The signing of Parra baffled everyone with a pulse — including Charlie Blackmon — and more or less mandated someone be traded to relieve the outfield logjam. Trading Dickerson accomplishes that, if in a high-cost, low-return way of doing the job.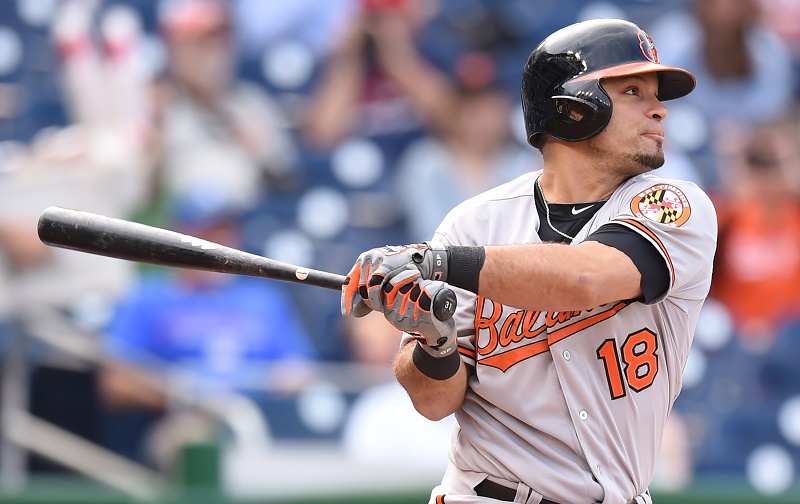 Colorado's new fourth outfielder came at a cost of $27.5 million for three years, prompting speculation CarGo, owed $17 million in 2016 and $20 million in 2017, would be the next to go. Instead, Dickerson is the one reportedly headed to Tampa for McGee and a minor-league pitching prospect not in the Rays' top 10. Dickerson is under club control until 2020 and is not eligible for arbitration until 2017, so the financial implications are huge. McGee is also owed $4.8 million in 2016.
From that sign-and-trade summary, Rockies fans would have every right to groan from weariness, and a quick survey of Twitter confirmed they were doing just that following the departure of Dickerson. Bullpen pieces like McGee are of little value to a team that has no starting pitching depth, while cost-controlled players with upside like Dickerson are the stuff making up most good rosters. Colorado seems to be betting the opposite is true with this trade, though we still don't know the identity of the pitcher at press time.
Regardless, there are too many question marks on the Rockies roster outside of Nolan Arenado to justify any confidence in the organization's strategy. Maybe Jeff Hoffman, part of the Tulowitzki trade, will turn out to be a force in Denver in the coming years. Maybe McGee solidifies the bullpen corps and allows the offense a few more chances to outscore opponents at Coors in 2016. (Out-pitching them would be a tall order.) Maybe some of the well-regarded outfield prospects develop and Gonzalez has another good season, facilitating a trade by midsummer.
There are a lot of maybes there. Even in the best-case scenario, the Rockies are the fourth-best team in the NL West next season, and fans shouldn't expect better anytime soon. It could be years before there is light at the end of this tunnel.
Connect with Eric on Twitter @EricSchaalNY
Statistics courtesy of Baseball-Reference.com and MLB.com.