MLB: Which Team Needs Cole Hamels the Most?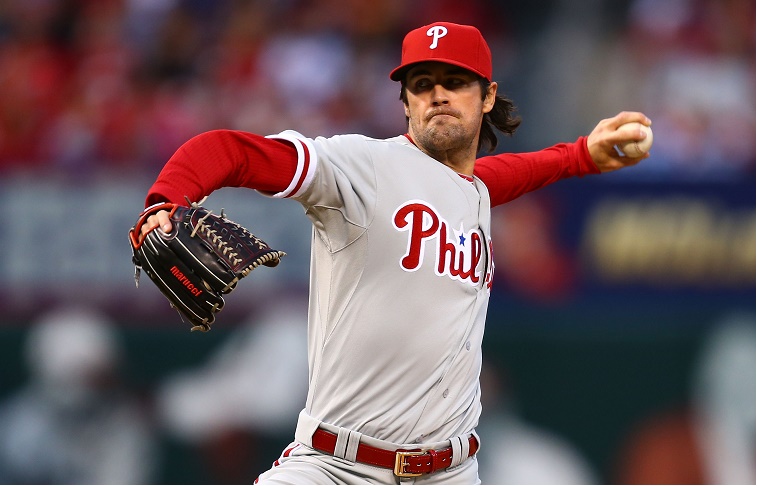 Any MLB general manager with a need for pitching has his eye on Philadelphia, where bona fide ace Cole Hamels fronts the rotation of a team going nowhere. Even though the starting price is known to be high, a trade is clearly the only option for GM Ruben Amaro as the rebuilding continues for his aging Phillies.
Unfortunately for Hamels and any team that could use him every fifth day, Amaro has made demands no club in baseball has considered close to reality. Even with the potential for Hamels's stock to drop by summer, Amaro has held pat with his ace.
The dynamic changed in April on several levels. Between injuries to three high-profile starters and bad returns from Boston's rotation, the moment appears ripe for Amaro to make a move and get a considerable haul for the former World Series MVP. Here is a look at the Cole Hamels market and which team needs him the most.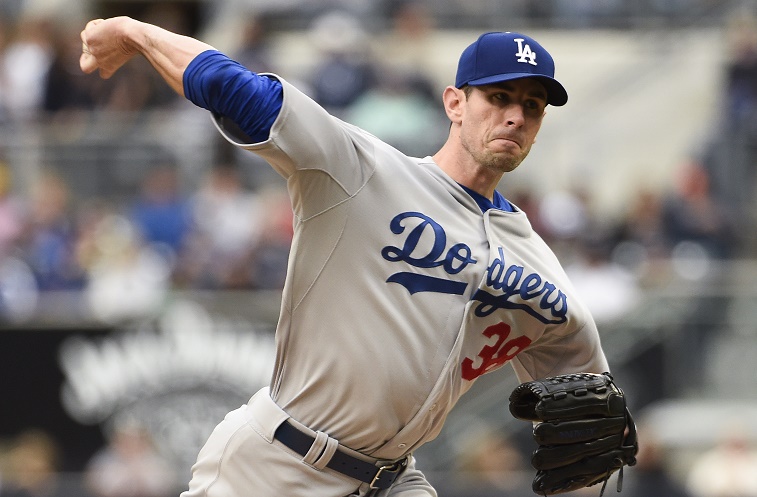 1. Los Angeles Dodgers
Out of spring training, the pitching situation looked unsettling for the Dodgers. Hyun-Jin Ryu went on the shelf indefinitely with shoulder trouble, which left Brett Anderson and Brandon McCarthy to man the back of the rotation. Now that McCarthy will have surgery to repair a torn ulnar collateral ligament (UCL), the situation has became somewhat dire. Even with Kershaw and Greinke going two out of five days, L.A. will have trouble making the other 90 starts with "TBD" in the pitching column.
As far as payroll goes, the Dodgers have no limitations or concerns about topping $300 million if need be. (Currently, the club's payroll of $273 million stands as the record.) As May begins, Ryu remains one month away from returning, Fox's Jon Morosi reported. With L.A.'s offense clicking, the front office may choose to wait and see how Ryu progresses. Any setbacks or injuries to other starters will make the Dodgers the team that needs Hamels the most, especially considering the club's championship aspirations. They have the prospects and cash to make it happen.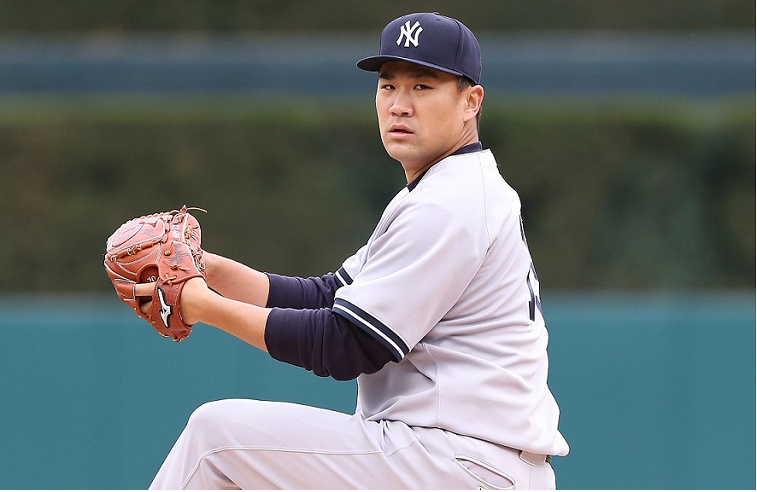 2. New York Yankees
Just when the Yankees were encouraged by Masahiro Tanaka's performances, their ace hit the DL with a forearm injury that will sideline him until June. Though many were relieved it was Tanaka's slightly torn UCL causing the problem, another point of stress on his pitching arm is frightening news for GM Brian Cashman and his team.
The Yankees currently have fifth starter Chris Capuano on the DL with a mid-May return plan, while Ivan Nova should return from Tommy John surgery in June. That leaves a rotation of Michael Pineda (3-0, 3.73 ERA), C.C. Sabathia (0-4, 5.96 ERA), Nathan Eovaldi (1-0, 4.15 ERA), Adam Warren (1-1, 4.35 ERA), and Chase Whitley (1-0, 4.15 ERA). With the amount of uncertainty surrounding that five, you could easily say the Yankees are most in need of Hamels.
The only question is whether New York's front office will part with top prospect Luis Severino or other budding stars to land Hamels. In spring training, the Boston Globe reported the Yankees were the team that came closest to a deal for the star lefty. As with several other teams, New York will likely see how its patchwork rotation performs before making an offer, but the need is huge.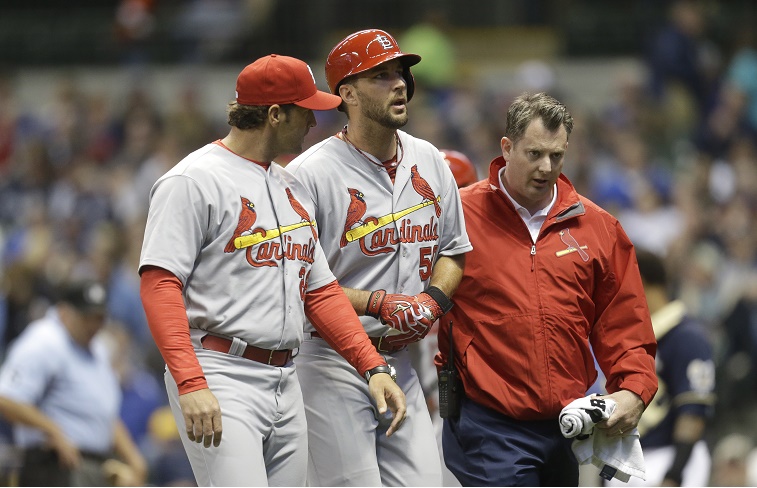 3. St. Louis Cardinals
No pitching staff has impressed like that of St. Louis in 2015. As of April 30, the Cardinals had a sparkling 2.40 ERA, best in baseball by more than half a run. Terrific bullpen work has been matched by Michael Wacha (4-0, 2.42 ERA) and Carlos Martinez (3-0, 1.73 ERA) in the rotation, while John Lackey and Lance Lynn have been effective in most of their starts.
However, Adam Wainwright is the unquestioned leader of the Cardinals staff and a legitimate threat in a playoff series. Wainwright is out for the year after suffering an Achilles injury while batting on April 25 in Milwaukee. Considering the Cards sit in first place in a rather weak NL Central, St. Louis probably has enough weapons to coast through the regular season. Will management believe it needs an ace to go deep into the postseason? Either way, the decision could wait until summer.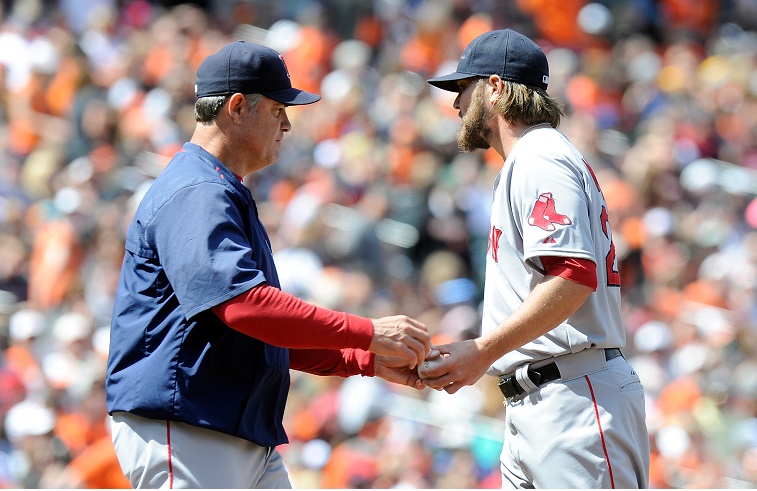 4. Boston Red Sox
The early returns on the Red Sox rotation are even worse than nearly anyone expected for GM Ben Cherington's offseason moves. Acquisitions Wade Miley (1-2, 8.62 ERA), Justin Masterson (2-0, 5.16 ERA), and Rick Porcello (2-2, 5.34) join Clay Buchholz (1-3, 5.76) on a staff with an MLB-worst 5.04 ERA through April 30. Only Porcello is averaging over 6 IP per start, while Miley and Buchholz have combined to throw 40.2 IP in nine starts, or about 4.5 IP per start.
Obviously, Boston's sound offense will need to score heaps of runs to keep the team in the race this season. The calls for an ace have reach deafening volumes in the Boston media, and manager John Farrell has openly expressed dissatisfaction at what is taking place on the mound every few days.
Despite a quality start from Porcello on April 29, this staff is reeling, but without any known health issues. Next to the Yankees, Boston may need the services of Cole Hamels more than any other team in baseball. This situation remains unchanged from last year, when club officials refused to part with Mookie Betts or Blake Swihart, the team's elite catching prospect. If May is anything like April with the rotation, expect the Red Sox front office to become more flexible with its trade chips.