MLB: White Sox Press Panic Button Early in 2016
Few expected the White Sox to press the panic button so early in the season, but here we are after an ugly run on the South Side.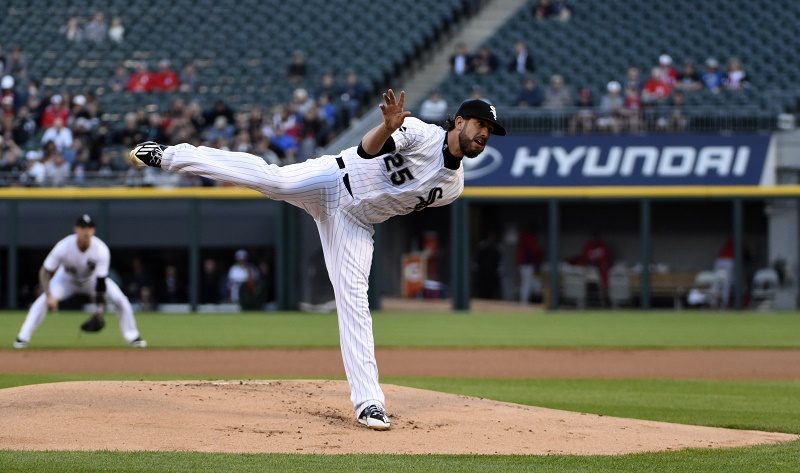 When a team struggles like the White Sox, who lost 12 of 15 games to land in fourth place, management can either make incremental changes or get bold. GM Rick Hahn, who has known he needed upgrades for about a month, decided to take action in the second week of June, depositing Mat Latos and Jimmy Rollins to the scrap heap.
This was a good start. But adding James Shields and the still-injured Justin Morneau? That's pressing the panic button, and it will not likely turn Chicago's fortunes around. Fourth place did not seem to be in the cards so soon for a team that had a six-game lead on May 9, but a 7-20 run by the White Sox made it happen faster than what we considered possible.
Regression came crashing down on the club all at once, but it may have been best personified by Latos. Following an exquisite run across his first four starts (4-0, 0.73 ERA), the right-hander who came off the scrap heap, showed his true colors and posted a 7.25 ERA after the end of  April. He was designated for assignment June 9.
Sensing that the move could smack of desperation, management offered fans news of an acquisition — Morneau, who may not be available until August. The signing was widely mocked by the Chicago media, and you have to wonder where Hahn was going with it. The White Sox offense, which is ranked 29th in baseball since May 11, could use some punch in the present, not a few months in the future.
Worst of all, we're not sure Morneau will deliver any boost when he does show up. When word arrived the following day that Jimmy Rollins was the next victim, fans may have been more encouraged. Chicago will see the future at shortstop beginning now.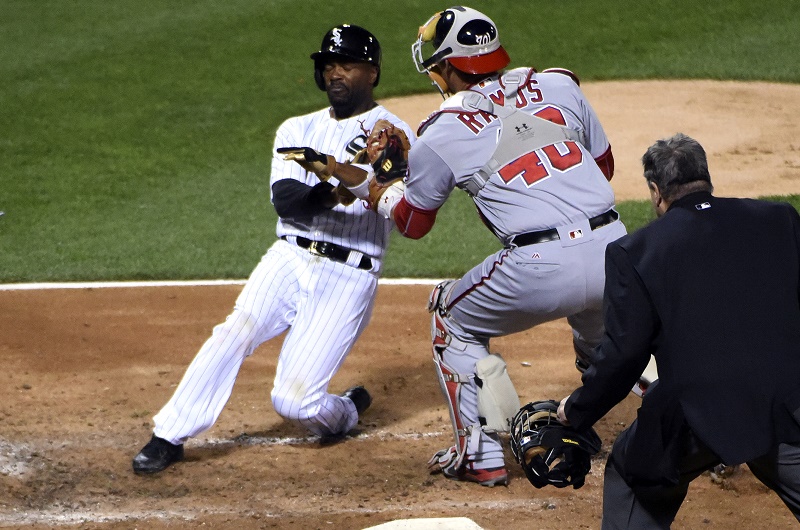 With Rollins DFA'ed, top infield prospect Tim Anderson got the call from AAA Charleston, where he was having a solid season (.304, .734 OPS in 55 G). So Anderson will make his Major League debut and the club will see what it has immediately.
Maybe some fans will find it refreshing that a young star was not handled with kid gloves and got hustled to the bigs; others will wonder if that was the best call for a team that needs stability. In any event, it can hardly be worse than the Shields trade that went down last week, treated by some writers as a coup for Chicago so early in the season.
The reasoning was, everyone goes for a capable starting pitcher near the deadline in July, so the White Sox were way ahead of the game by landing Shields. Then he made his debut and got bombed — and booed — off the field in the third inning after allowing seven ER (three HR). So Shields looked a bit like Latos with a bigger contract, though San Diego was happy to pay the Sox most of what it still owed him for taking its "embarrassing" No. 1 starter out of sunny California.
(In a strange echo of Ron Fowler's June 1 indictment of the Padres, Latos called his last start before being released "pathetic" to the Chicago media.) In the midst of this disturbing series of events on the South Side, the AL Central-leading Indians have gotten hot.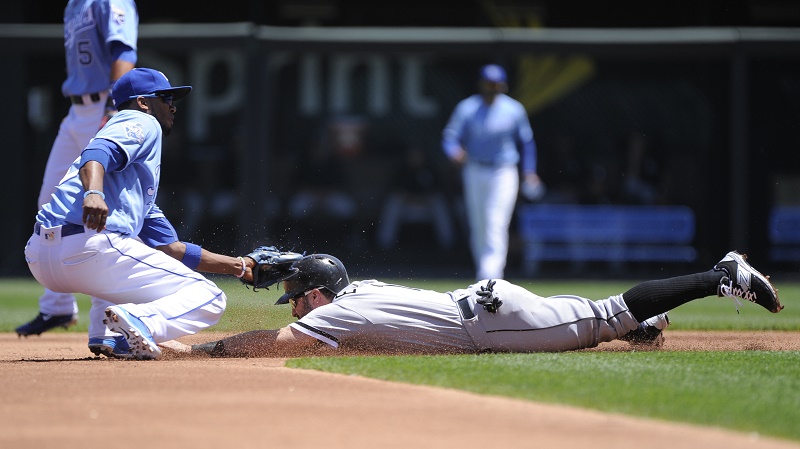 Cleveland had breathing room when Kansas City felt the effects of losing Mike Moustakas, Alex Gordon, and Salvador Perez, losing seven straight after taking first place from the Sox. The Indians, who balance an offensive attack with the club's extraordinary pitching, opened up a three-game lead on the Tigers and Royals by June 10 while the White Sox got accustomed to fourth place.
What will it take for Chicago to regain its form? The offense has to come around. During this extended slide, Brett Lawrie (.186, 2 HR in 25 G) remains a terrible drag and the once-mighty Jose Abreu (.682 OPS, 2 HR since May 11) has made no impact.
Adam Eaton, the club's all-around best player early, has been just as bad over this stretch (.233, 1 SB in 26 G). Chicago continues to get zero power from catcher (Alex Avila, Dioner Navarro) and DH (Avisail Garcia). Only Todd Frazier is pulling his weight.
Unless everyone gets hot at the same time, this team will have trouble scoring runs for the foreseeable future. We aren't sure the Miguel Gonzalez experiment in the rotation will end well, either. Oh, did we mention the bullpen sucks?  The best-case scenario for this team: No one gets injured, Tim Anderson adjusts well, and Morneau eventually recovers enough to play.
So what about our preseason call for the White Sox as the dark horse candidate to win the AL Central? The team's prospects are dark indeed — so dark the team pressed the panic button in the second week of June. We suggest holding off on World Series futures for now with this team.
Connect with Eric on Twitter @EricSchaalNY
Stats courtesy of Fangraphs and Baseball-Reference.com.