MLB: Who has the Worst Bullpen — the Boston Red Sox or Washington Nationals?
To win at the highest level, a baseball team needs a run-producing lineup and starting pitchers that reliably eat innings. Just as important, however, is having a solid bullpen. This season neither the Boston Red Sox or the Washington Nationals are leading their division. Both have had issues with their relief pitching at different points throughout the year. Let's take a closer look at who has the worst bullpen: the Boston Red Sox or the Washington Nationals.

Profiling the Washington Nationals' bullpen
The Nationals' bullpen was bad early in the season but has gotten progressively better. They haven't had a lot of consistency outside of the closer spot. To get a better idea of how they're performing, take a look at the performances of the five relief pitchers who have made the most appearances for them:
Sean Doolittle: The team's closer has 19 saves with a 3.13 ERA, 13 earned runs, 44 strikeouts, and a WHIP of 1.36.
Wander Suero: The Nats' leader in appearances with 40 has a 5.30 ERA, 22 earned runs, 47 strikeouts, and a 1.31 WHIP. He's also the only pitcher other than Doolittle to register a save for the team. He has one.
Matt Grace: In 37 appearances, Grace has an ERA of 5.94, 22 earned runs, 21 strikeouts, and a WHIP of 1.440.
Kyle Barraclough: This righty is currently on the 10-day injured list, but prior to that, he appeared in 32 games with an ERA of 6.39, 18 earned runs, 30 strikeouts, and a WHIP of 1.737.
Tony Sipp: The lefty has a relatively low (compared to most of this staff) ERA of 4.41, 8 earned runs, nine strikeouts, and a WHIP of 1.408.
The numbers don't paint a picture of a terribly effective bullpen, and earlier this season that was correct. Before Washington regrouped, it had what was probably the worst bullpen in the game. As the Nationals have won more games over the course of the first half, however, the bullpen has improved along with it.

Profiling the Red Sox relievers
After losing a closer as strong as Craig Kimbrel, many teams would feel pressure to add a big name stopper. Instead, Boston opts for more of a closer by committee approach.

Examining the Red Sox bullpen appearance leaders reveals a group that may not be the best bullpen in baseball, but that isn't altogether horrible: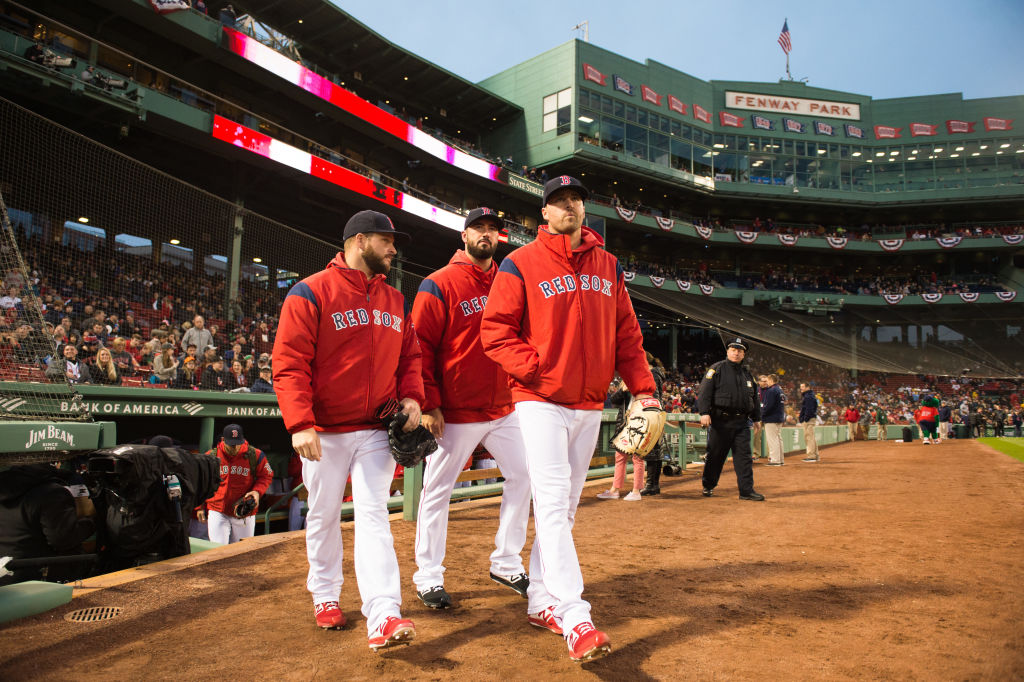 Ryan Brasier: Brasier leads the team with seven saves, an ERA of 3.58, 15 earned runs, 35 strikeouts, and a WHIP of 1.16.
Marcus Walden: Walden has an ERA of 3.74, 19 earned runs, 52 strikeouts, and a WHIP of 1.18.
Brandon Workman: In a team-leading 43 appearances, Workman has a minuscule ERA of 1.79, three saves, only eight earned runs, 55 strikeouts, and a WHIP of 1.04. He has probably been the team's best performer out of the pen this season.
Colten Brewer: Brewer has a 4.70 ERA, 20 earned runs, 39 strikeouts, and a WHIP of 1.77.
Matt Barnes: Barnes has a 4.62 ERA, four saves, 19 earned runs, 67 strikeouts, and a WHIP of 1.29.
Though he isn't close to leading the team in appearances, former minor league starter Matt Shawaryn has pitched well since being called up recently.

Losing Kimbrel and Joe Kelly in the offseason was a tough blow, but it's been an underperforming starting rotation that has given the Red Sox more problems than this unit has.

Who has the worst bullpen – the Red Sox or Nationals?
Based on the numbers alone, the Nats bullpen is far worse. If either team wants to pull back into contention, they'll definitely need continued solid production out of their relievers. It both are able to stay in the pennant race, it wouldn't be shocking to see one or both of these teams deal for bullpen help.