MLB: Who Vegas Is Now Picking to Win the 2017 World Series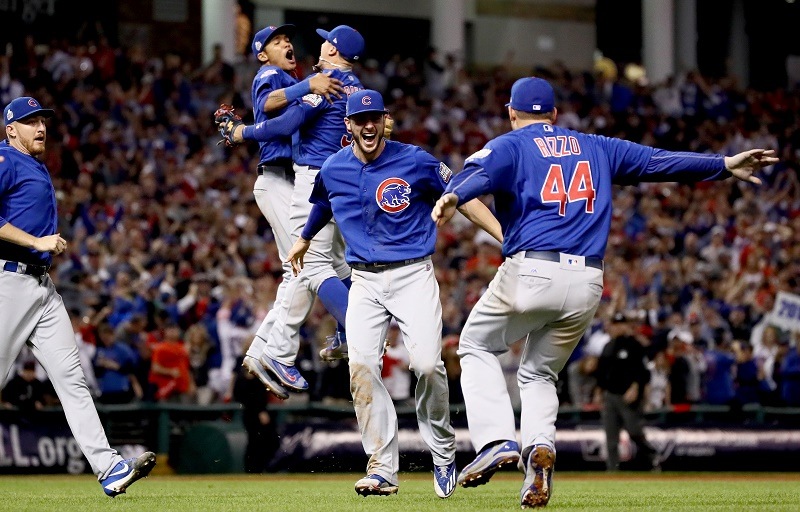 For the first time in 108 years, the city of Chicago celebrated their beloved Cubs winning a World Series title this past fall. While the high of their triumph over the Cleveland Indians in the 2016 Fall Classic won't go away anytime soon, all focus has turned toward the 2017 season.
Hours after the Cubs recorded the final out in one of the greatest games in MLB history, the oddsmakers in Las Vegas released their initial 2017 World Series odds. As expected, the usual contenders found their way to the top of the list. However, after an offseason full of trades and free agent signings, the oddsmakers in Las Vegas have altered their list of 2017 World Series favorites.
Here are the 10 teams that the oddsmakers in Vegas give the best odds to win the 2017 World Series.
Editor's Note: Article based on Vegas odds as of March, 23 2017.
9. (tie) Toronto Blue Jays
Odds: +2200 (22-1)
The Blue Jays may have lost Edwin Encarnacion to the Cleveland Indians, but make no mistake about it, they still have a potent lineup. With one of the premier pitching rotations in baseball, this team is set up nicely to make a run at a third-straight postseason appearance in 2017. That said, their success in October could be dependent on the performance of their bullpen.
9. (tie) St. Louis Cardinals
Odds: +2200 (22-1)
When it comes down to it, we just don't see any way the Cardinals will be able to keep pace with the Chicago Cubs in the NL Central. We do, however, believe that they have what it takes to compete for one of the National League's wild-card berths. Their biggest acquisition this offseason was center fielder Dexter Fowler, but their success in 2017 will likely ride on the performance of their pitching staff.
7. (tie) Houston Astros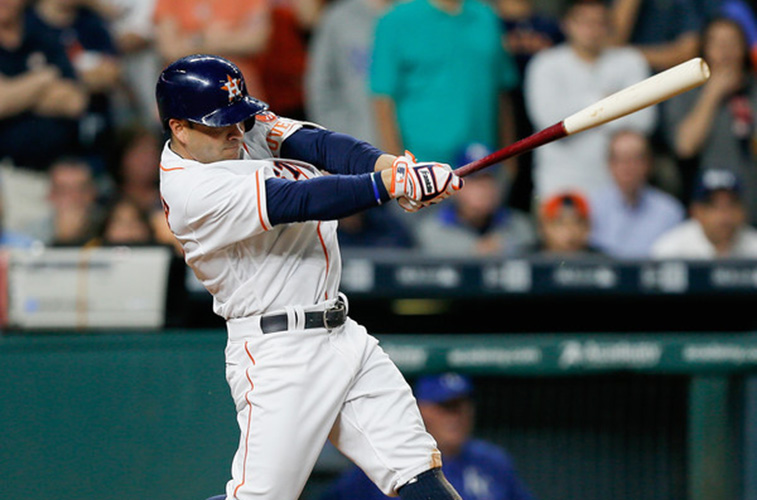 Odds: +1400 (14-1)
On paper, the Astros look like a team that's built to make a deep postseason run. But as this team taught us in 2016, a talented roster doesn't always equate to success in the big leagues. If Dallas Keuchel can regain his 2015 Cy Young award winning form, and guys like Jose Altuve, Carlos Correa, Alex Bregman, and George Springer can play at an All-Star level, Houston should run away with the AL West title.
7. (tie) New York Mets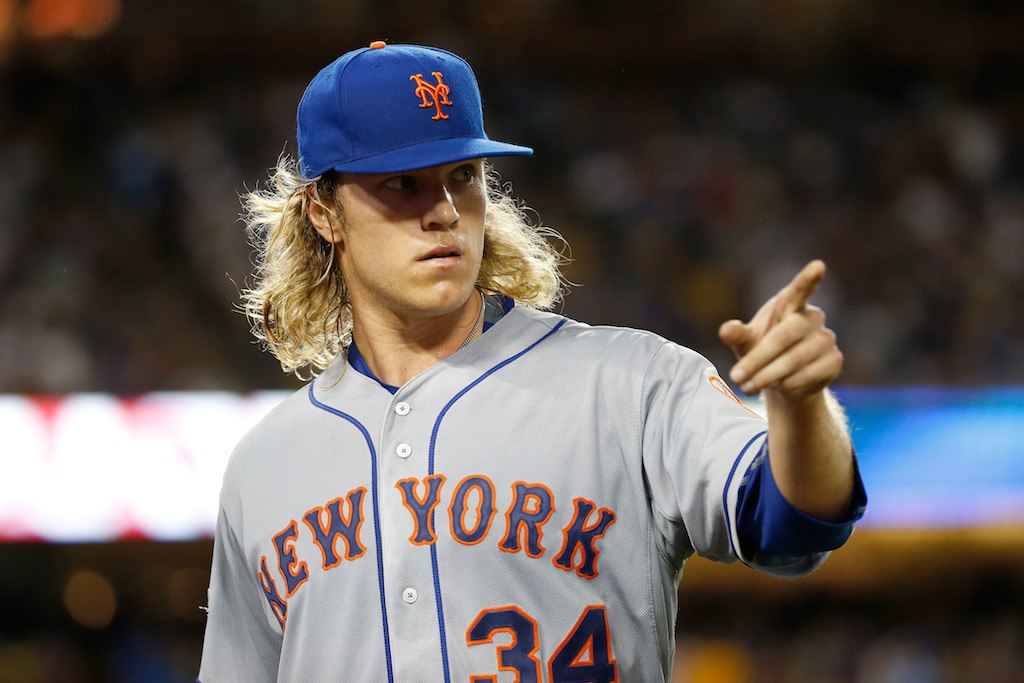 Odds: +1400 (14-1)
Finding the Mets this high on the list surprised us, given the major questions marks surrounding the health of their pitching staff. The team was able to re-sign Yoenis Cespedes this offseason, which will essentially keep their 2016 starting lineup intact in 2017. At the end of the day, though, the Mets will only go as far as their talented pitching staff can carry them.
5. (tie) San Francisco Giants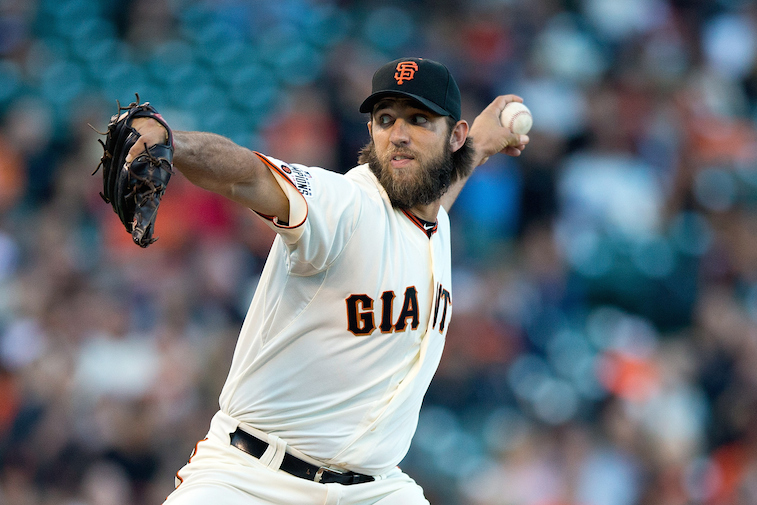 Odds: +1100 (11-1)
Simply put: The Giants will have the pitching staff to make a deep postseason run — once again — in 2017. Madison Bumgarner is one of the greatest postseason pitchers in MLB history; Johnny Cueto is capable of shutting down any opposing team in the league; Jeff Samardzija is one of the better No. 3 starters in the game; and Mark Melancon, San Francisco's headlining offseason acquisition, is an elite closer. If the Giants can be an above-average offensive team, they could very well win their fourth World Series title since the 2010 season this fall.
5. (tie) Washington Nationals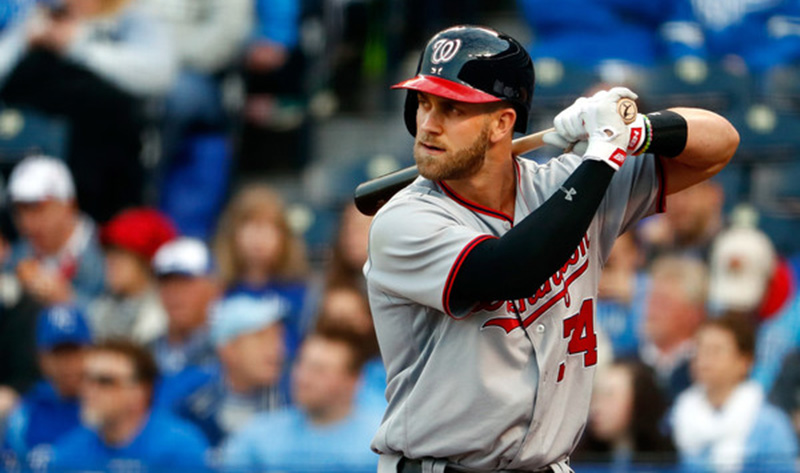 Odds: +1100 (11-1)
Once again, the Nationals should contend for the best regular–season record in baseball in 2017. Their pitching staff is talented and deep, and their lineup is lethal. That said, only time will tell if next season is the year they finally get over the hump in the postseason.
4. Los Angeles Dodgers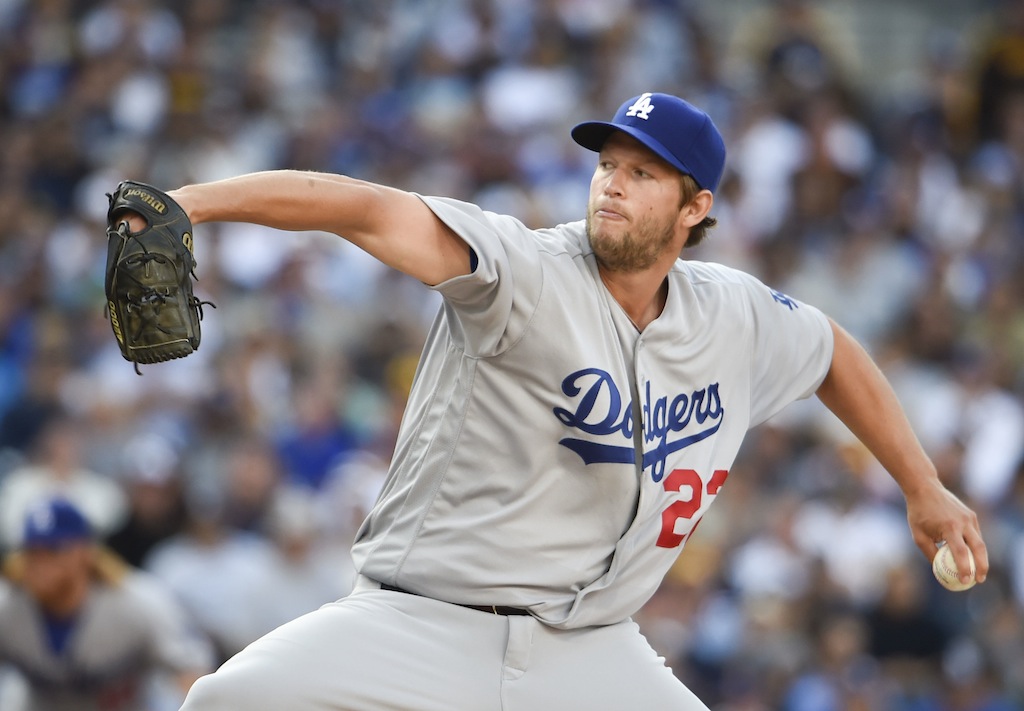 Odds: +1000 (10-1)
The Dodgers re-signed all their key free agents this offseason (most notably closer Kenley Jansen, starter Rich Hill, third baseman Justin Turner, and second baseman Chase Utley), so they'll have all their key pieces back to defend their 2016 NL West title. Based on their willingness to loosely spend money, the Dodgers may even trade for another big-name player during the season. Expect to see this team in contention next September.
3. Cleveland Indians
Odds: +900 (9-1)
The Indians have the look of a team that could contend in the American League for several years to come. In 2017, they will return almost their entire AL Pennant-winning roster, which will be bolstered even more by the offseason addition of Edwin Encarnacion. Their pitching staff is loaded and completely healthy heading into the season, and their lineup may be the best in the American League. Needless to say, the Indians won't be sneaking up on anybody this fall.
1. (tie) Boston Red Sox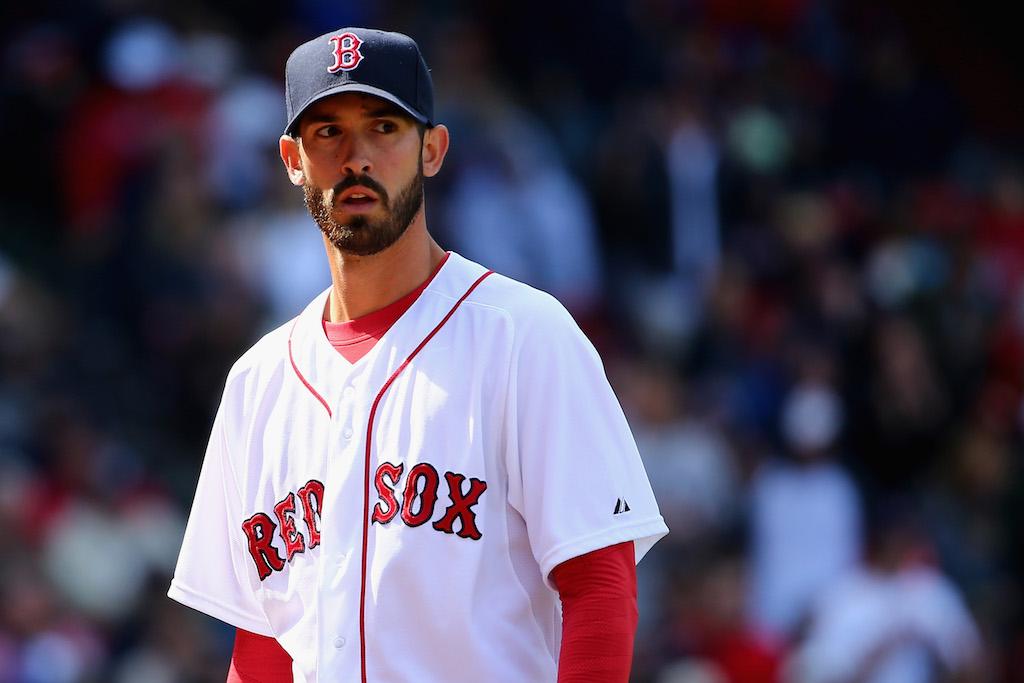 Odds: +450 (4.5-1)
If David Price's elbow injury proves to be minor, the Red Sox could potentially have one of the best trios of starting pitchers in MLB history with Price, Rick Porcello, and Chris Sale. Their biggest issue in 2017 will be finding a way to replace David Ortiz's 38 homers and 127 RBI. However, they should still have one of the more dangerous lineups in the American League. The Sox would shock us if they don't contend this fall.
1. (tie) Chicago Cubs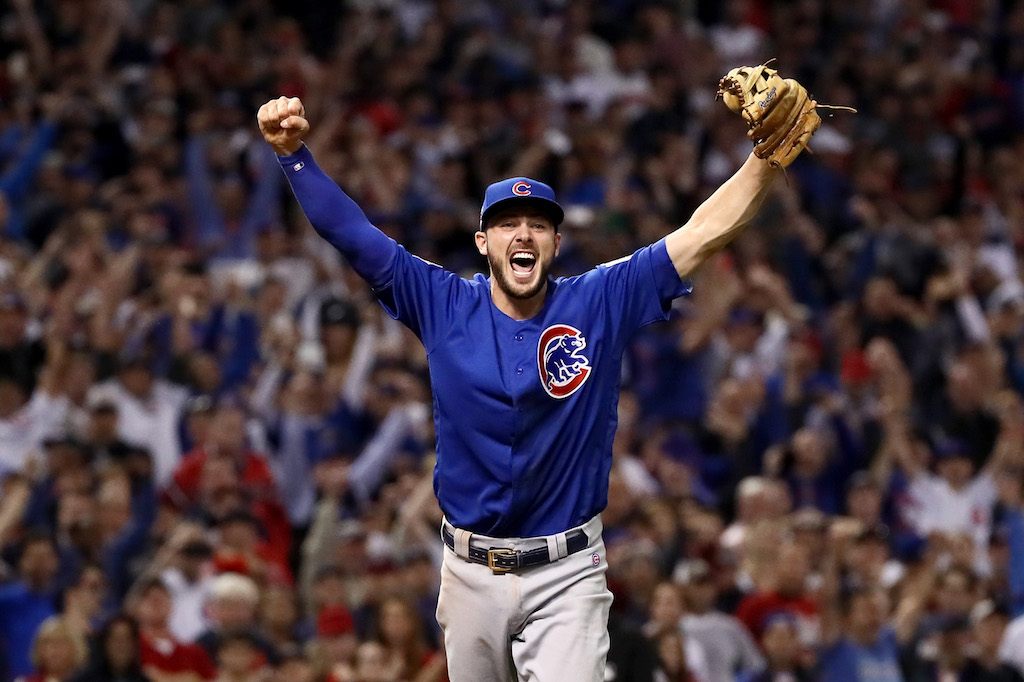 Odds: +450 (4.5-1)
The Cubs lost a few key players from their 2016 World Series winning team (Dexter Fowler, Aroldis Chapman, Jason Hammel, and David Ross), but they still look like the team to beat in the National League. Their pitching staff will again be loaded, and their lineup is full of All-Star caliber players. Now that they got the World Series monkey off their backs, the Cubs have everything in place to be a perennial title contender for the next five-plus years.
Statistics courtesy of Baseball-Reference and ESPN. Odds courtesy of OddsShark.