MLB: Why A-Rod Still Can't Shake PED Suspicions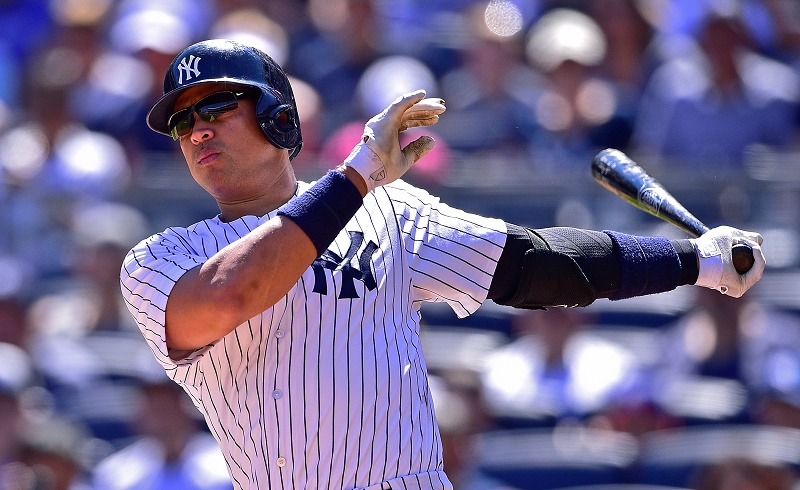 After beginning the 2015 campaign as Major League Baseball's most hated man, Alex Rodriguez had shaken off the negative vibes by season's end. Yankee fans cheered him, acknowledging him as the team leader, while Fox invited him to join its World Series broadcasts, completing his acceptance in every facet of the sport. However, A-Rod has not been able to shake speculation he still uses performance-enhancing drugs (PEDs), and high-profile journalists are likely to keep beating the drum, whether or not he gets caught in the future.
A-Rod's history with PEDs is (and always will be) the driving force behind the continued suspicions. His admission of use prior to the 2009 season, prompted by the reporting of Selena Roberts, changed the way fans and observers consider every home run he ever hit. At the same time, the confession served to foster the belief he was no longer using help to power his game. A-Rod's 2009 season revival made his one of the feel-good stories of that year in baseball.
Then the Biogenesis scandal broke, and, following a full-season ban from MLB officials, A-Rod returned a bigger pariah than ever. No one had any reason to trust him, least of all the reporter who dove deepest into his deceptions as an elite baseball player. A few weeks into A-Rod's impressive 2015 season, Selena Roberts appeared at an event for New York University's sports media department and revisited the subject of her best selling book, The Many Lives of Alex Rodriguez.
Roberts said categorically there was "no way" A-Rod was clean while getting off to his hot start (4 HR, 11 RBI in his first 13 games). Though few articles echoing this sentiment appeared in major news outlets through the 2015 season, journalists who feel hoodwinked by Rodriguez in the past continue keeping up their guard as a new season begins.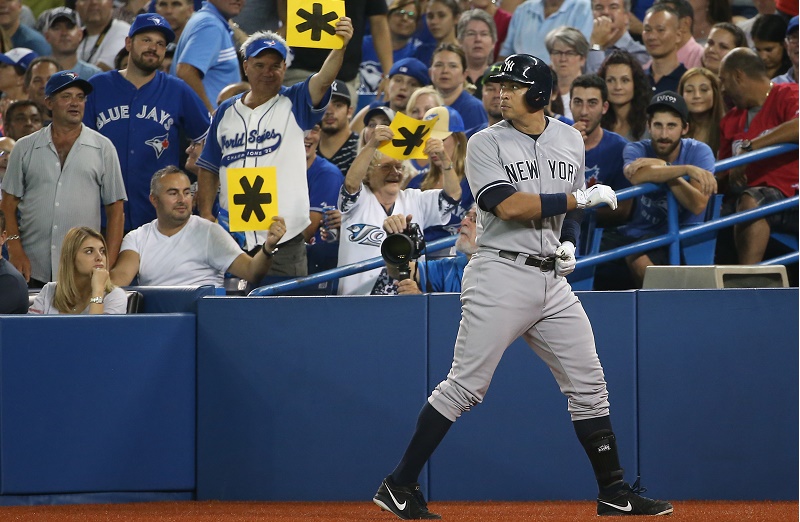 In a debate between ESPN's Yankees beat writers, Andrew Marchand and Wallace Matthews expressed as much skepticism about A-Rod's resurgence as Roberts without going so far as to say he was using again. But they both consider it "naive" to move forward without having second thoughts. For Roberts as well as journalists still covering the Yankees on a daily basis, the pattern of deceit and denial has left them unable to believe in a new, improved Alex Rodriguez.
These suspicions, whether or not they are unfounded, are ultimately a good thing for baseball. Journalists who went through the MLB Steroid Era without digging deep into impossible tales of power have come the other side chided, if not wholly chastened. Dogged reporting on the rise of Sammy Sosa and Mark McGwire may have been bad for the business of baseball in the 1990s, but they would have yielded a less complicated legacy for the sport in 2016.
As baseball enters the season coming off its most lucrative campaign ever, the health and wealth of the national pastime is secure. Meanwhile, journalists are more emboldened than ever, with television personalities and writers openly doubting the game's sluggers amid increased PED testing. If A-Rod thinks he can get one over on MLB again, it may be his boldest deception to date.
Connect with Eric on Twitter @EricSchaalNY
Statistics courtesy of Baseball-Reference.com and MLB.com.