MLB: Why Barry Bonds Belongs in the Hall of Fame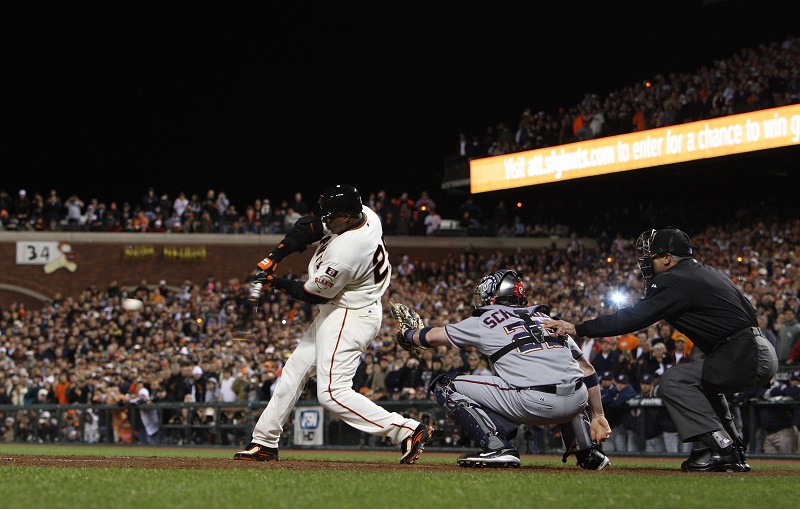 Facing Barry Bonds in his prime, pitchers had three options:
A) Intentionally walk him
B) Give up a titanic blast
C) Make great pitches and hope he doesn't hurt you anyway
Fearing B and unwilling to risk C, many went with A as the only sure thing. Sometimes, they did it with the bases loaded, reasoning one run was better than four. After a career in which he hit more home runs and received more intentional walks (and unintentional walks) than anyone in baseball's 145-year history, Barry Bonds is still not close to entering the Hall of Fame, and that absurdity must be corrected, PEDs and all.
Has the world ever seen a baseball demon of this magnitude, a terror who kept pitchers up at night? You can reason Babe Ruth or Willie Mays frightened opponents, but they were nice guys. Bonds was insanely egotistical, dismissive, and mean. He was the greatest player we have seen in the past 30 years, and some say there was never a better hitter. Watching him in the early 2000s was like watching a menace devised in a laboratory, and you can argue he kind of was.
However, of all the players who took steroids over the years, none came close to doing what Bonds did. Want to take away 100 home runs? Do it, you're still at 662. Penalize him 10 homers from his season of 73? No problem, that number would still have been more than what Roger Maris hit in 1961. The point is Bonds always was a Hall of Fame player; PEDs just made him better.
Science has never been able to create a player of his kind, and it never will. You don't get seven MVP awards (three in the '90s) and eight Gold Gloves (five straight from 1990-94) from a needle, folks.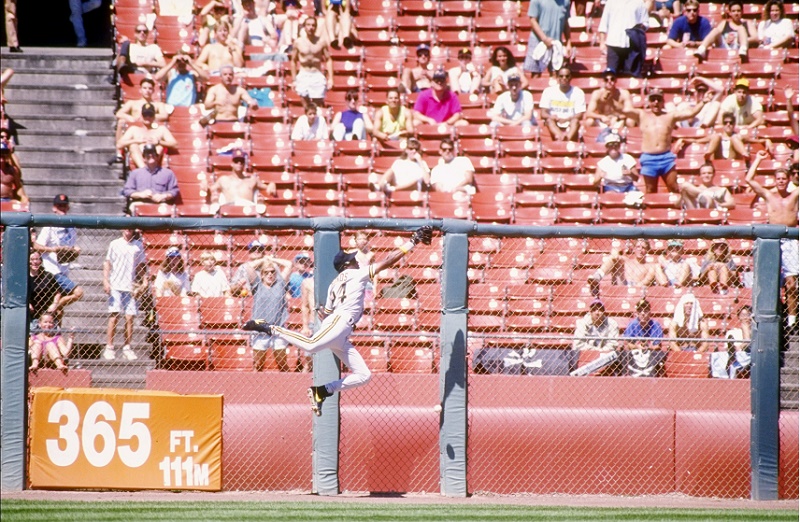 Naturally, you could not allow him to enter as is, despite the fact that he never tested positive and won every court case brought by PED and obstruction-of-justice accusers. Bonds is clean in baseball's testing eye, but to get to the point where it's acceptable to put him in, he has to come clean. He'd have to bear an asterisk of some sort and have an admission on display for visitors to view. His confession would be part of his monument, for better or worse.
We know for a fact that many ballplayers of the 1960s and '70s took speed to help them get through the marathon MLB season. The list includes many of our gods from that era, and there is no point in accusing them after the fact. They took greenies and other poppers, sometimes supplied by team nurses. Sure, steroids are a different animal, but we're curious about where the line gets drawn.
Before you start debating which guy on the fringes ought to go or why Rusty Blumquist would have gotten in unanimously had there been a vote in the 1890s, let's take the most dominant player of his era and get him to Cooperstown.
Would you like a new generation of fans getting their minds blown at superhuman feats? Bonds is the closest thing we have to Babe Ruth from a talent standpoint; the sort of player who had an impossible edge compared to his peers. (According to WAR, Ruth only edges him by a hair for the best of all time.) We'd like to relive some of those moments where they belong — in Cooperstown.
However you look at it, there may only be two or three players in the Hall of Fame who were ever better than Barry Bonds. If he doesn't get in, what's the point? Fame is a relative term.
Statistics courtesy of Baseball Reference.
Connect with Eric on Twitter @EricSchaalNY