MLB: Why Barry Bonds Should Not Be in the Hall of Fame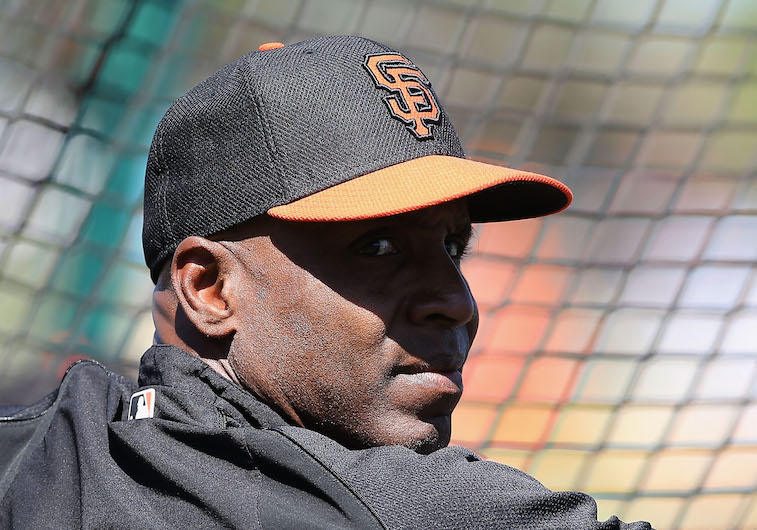 This is the sixth entry in a series of MLB debates, focusing on baseball-related topics. Victor Barbosa and Eric Schaal write pieces about what's trending across the league, offering analysis and opinion on a particular topic in a point/counterpoint format.
762 home runs. 1,996 runs batted in. 514 stolen bases. A batting line of .298/.444/.607/1.051 to go along with 2,558 walks. Simply put, Barry Bonds has the best statistical career of any player in the history of Major League Baseball.
The seemingly endless list of achievements (including seven Most Valuable Player awards, 14 All-Star games, and eight Gold Gloves) put Bonds on a perch above the previously unreachable Babe Ruth, Hank Aaron, and Willie Mays. Based on what's accomplished on the field, the all-time home run leader is the best player in the history of America's Pastime. Based on those numbers, Bonds should have been the easiest first-ballot Hall-of-Famer, perhaps ever. But alas, the enigmatic former slugger remains on the outside looking in at baseball immortality.
When you look at the recently released 2016 Hall of Fame ballot, the list is littered with players who both allegedly and/or admittedly took steroids or another performance-enhancing drug during their careers. Bonds, without a doubt, is the most prominent figure on the list of hopefuls. Before we make our case against Mays' godson being inducted into the Hall of Fame, let's review some facts.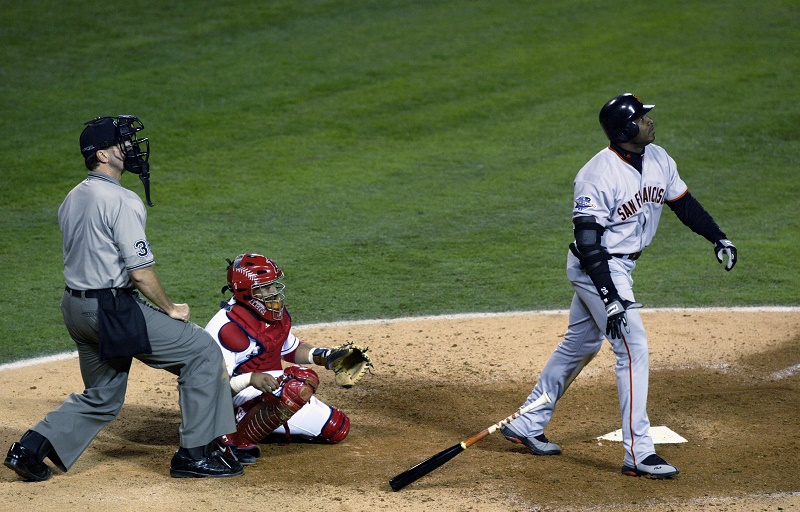 In 2007, Bonds was indicted on charges of perjury and obstruction of justice for "allegedly lying to the grand jury during the federal government's investigation of BALCO (Bay Area Laboratory Co-Operative." Although the perjury charges were eventually dropped, the obstruction of justice counts stood. Then earlier this year, the obstruction of justice charges were overturned.
Whether you want to call them allegations, rumors, or claims with substantial evidence, it is clear that if Bonds were elected into the sacred Hall of Fame, it would certainly create more issues than resolutions for Major League Baseball. While Bonds, Mark McGwire, Sammy Sosa, and Roger Clemens remain on the ballot — although their chances seem to be ever-dwindling — other players with deserving numbers marred by far less controversy are not yet in. Mike Piazza, Jeff Bagwell, Tim Raines, Edgar Martinez (although there's an entirely different issue with him), Fred McGriff, and Larry Walker are all players who have waited for multiple years now and still haven't received the necessary votes to get in. Now, that's not to say that the entire group was quite elite enough to make it, but it's an argument worth considering.
When looking at Bonds' case, tons of people make an argument: "Well, he was already a Hall-of-Famer before he started using." While this sentiment has it's point, it should actually go against players like Bonds in a way. That argument seems to say that we should only look at the career of a player before they likely started using a career-altering substance. In Eric's piece, he makes a great point about the necessity of an asterisk if Bonds were to come clean and if he were finally elected into the Hall. That is certainly something to consider.
It's true that when it comes down to it, Major League Baseball is a business. However, when you play a game for a living, earning millions and millions of dollars to do what you truly love, some benefit of the doubt will absolutely be lost. MLB players are viewed as role models by thousands, if not millions of children and even adults across the globe. What kind of message would it send to America's youth if guys with tainted records like Bonds and Clemens were allowed into the Hall of Fame? It would not be the right one, that's for sure.
All data courtesy of Baseball-Reference.com.
Follow Victor on Twitter @vbarbosa1127
Want more great content like this? Sign up here to receive the best of the Cheat Sheet delivered daily. No spam; just tailored content straight to your inbox.