MLB: Why Cespedes Isn't a Good Fit for the Mets or Nationals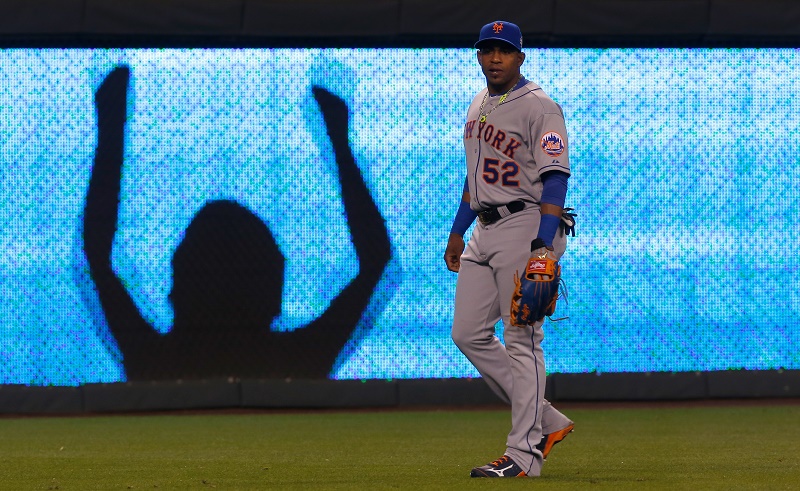 By the time Mets and Nationals fans read this, you may have Yoenis Cespedes on your team. If so, congratulations! You got a slugging right-handed hitter featuring tremendous athleticism in the outfield and a cannon for an arm. However, you also have a player who doesn't fit so well on either of your teams. Let's just hope you didn't pay all that much to have him join the fight. But we're guessing you did.
We won't get into statistics and say he's a mediocre on-base guy (.319) who has only hit over 30 HR once in his four big-league seasons. That would be the easy way out. Instead, we'll just point to the position Cespedes plays: left field. Last we checked, Washington had franchise force Jayson Werth entrenched in left. Out in Flushing, Michael Conforto is part of The Future the Mets are counting on to bring them a World Series soon, and he patrols the area by the Party City deck at Citi.
Maybe you can play Cespedes in center field, then? Heck, the Mets did that for the last months of 2015 and they steamrolled the competition en route to the postseason. Even though there were occasionally disastrous results, what's an inside-the-park-home-run in the World Series between friends? Sure, it's a terrible way to "kick" off a Fall Classic, but you can't forget how he carried the club into October in the first place.
All kidding aside, a quick check of Cespedes's defensive stats tell you what you need to know. He won a Gold Glove in 2015 for his work in left field, not for the below-average defense he gave the Mets in center. In fact, putting Cespedes in center is a good way to negate much of his potential contribution to the team. Just look at the negative numbers he gave Oakland and New York in the most demanding outfield position.
Unfortunately, signing Cespedes puts both teams in this position.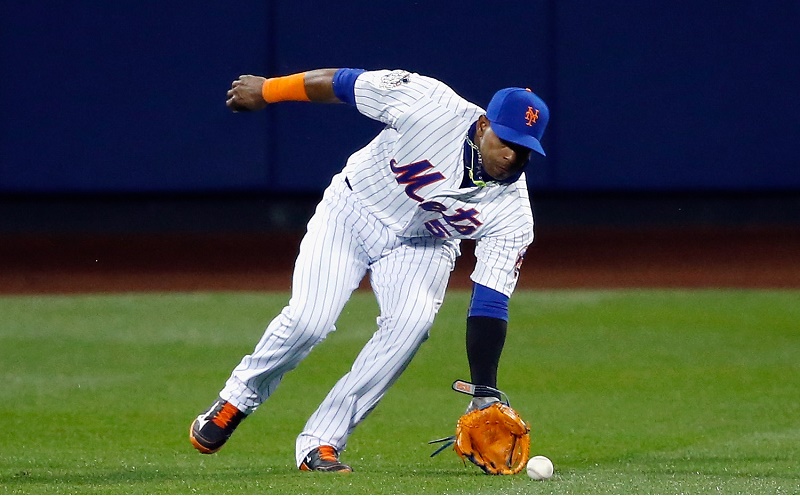 In New York's case, benching Conforto is a bad idea, and it's the main reason GM Sandy Alderson said the Mets weren't pursuing their second-half MVP in the offseason. There's nowhere to play him that makes sense. Alderson delivered an apt metaphor with his line about fitting "a square peg in a round hole" with respect to Cespedes. Sure, it works for a few months, but multiple years of this situation isn't a smart — or budget-conscious — way to run a team.
The Nationals likewise have their three outfield positions locked down with Ben Revere in center, Werth in left, and Bryce Harper in right. Rumors of adding Cespedes have brought out some strange predictions for the team's outfield in 2016. Some have had Harper in center and Cespedes in left; others have had Cespedes in center; and still others have Werth on the bench and Revere in center with the new slugger in left.
In every scenario, you have an unhappy outfielder bringing his disgruntled demeanor into the clubhouse every day. Just ask Don Mattingly about his experience with Puig & co. in L.A. to find out how much fun that is. Who know, maybe one of these grumbling players decides to grab a beer with closer Jonathan Papelbon after the game to talk about his troubles. Now you have a simmering disaster waiting to boil.
Supporters of the deals for either team say these problems work themselves out when you're winning. It's certainly possible, but do you want this situation for four or five years? That's a long time and a huge financial commitment for a situation that is awkward from the start. Maybe a deal with an opt-out clause after one year could save New York or Washington from long-term ramifications. Otherwise, dig in and get ready for years of trying to fit a square peg into a circular hole.
Connect with Eric on Twitter @EricSchaalNY
Statistics courtesy of Baseball-Reference.com and MLB.com.