MLB: Why Jose Bautista Needs a Pass for His Epic Bat Flip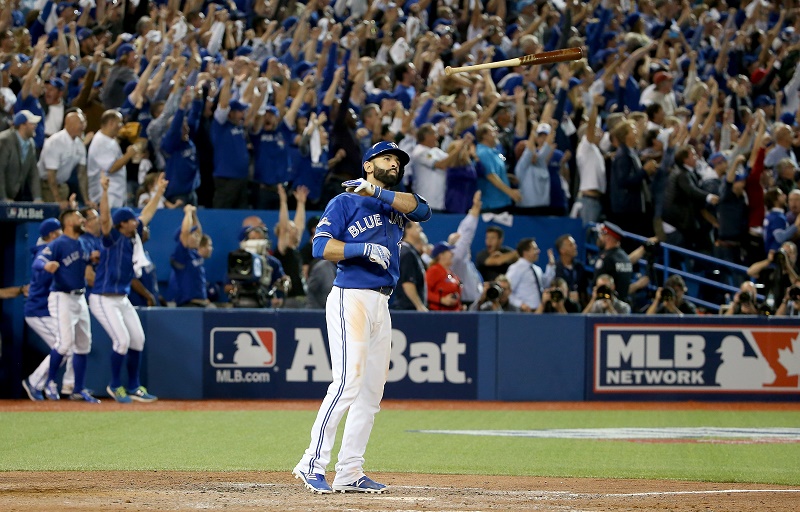 If you're a fan of the bat flip, you got an especially tasty treat from Game Five of the 2015 ALDS between Toronto and Texas. After connecting for the game-winning home run, Jose Bautista let his bat fly in an otherworldly show of emotion that drew fierce reactions from the Rangers, in this case the offended party. But an endorsement from old-school legend Joe Carter suggests why Bautista's reaction was appropriate for the time and place.
In terms of bat flips, this one has to rank among the wildest of all time, or what my editor would describe as 10/10. It actually began with a deep exhale in which Bautista seemed to be processing what just happened at home plate. Then, the bat became an unnecessary accessory after the fact.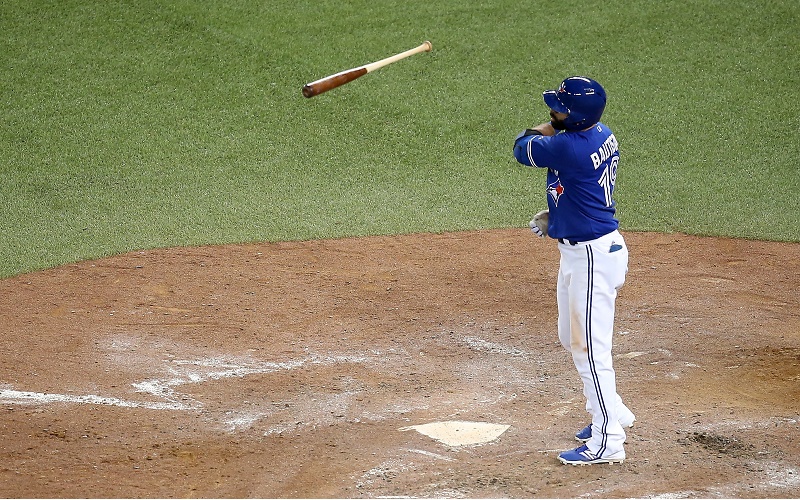 Holding your mark at center stage for such a long time is unusual for any home run (even for a known long-ball admirer like Bautista), but the Jays slugger followed it up with an exaggerated bat toss that made reliever Sam Dyson take issue with Edwin Encarnacion, whose plate appearance followed the home run. Dyson approached Encarnacion and told him Bautista needed "to calm that down."
Encarnacion tried to make a counter argument but with 50,000 or so fans screaming in elation (at times, virulently) it just became a reason for benches to clear. According to ESPN, Dyson said Bautista was "doing stuff kids do in whiffle ball" and ought to "respect the game a little more." These sentiments were seconded by starter Cole Hamels, a self-described old-schooler who took the incredibly hard-luck loss.
But elder statesman Joe Carter had an interesting take on the subject.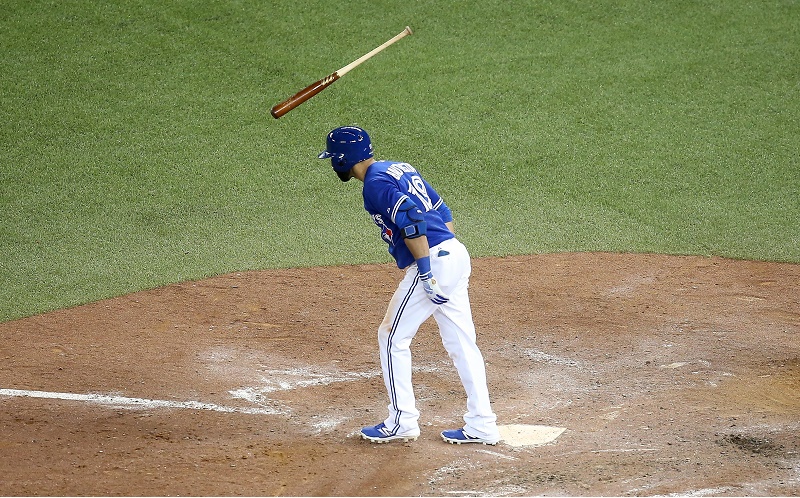 Carter, famous for the most important home run in Blue Jays history — a World Series game-winner — put the kibosh on that talk by Hamels and Dyson in saying Joey Bats acted within the realm of good taste. In a tweet directed at ESPN's "Mike & Mike" show, Carter opined that "in the playoffs and a late inning go ahead HR, there is nothing wrong with what [Bautista] did." He added that in the "[r]egular season it's a nae nae."
We have to agree with the eminent ex-Blue Jay, who shouldn't be accused of homer-ness in his defense of Bautista. For his part, Joey Bats said he made the astounding flip in the heat of battle and was more or less acting unconsciously. He didn't even know what he did, he told the media after the game.
If you hit a game-winner in an elimination game at home for a franchise that hasn't made the playoffs since Joe Carter's playing days, this behavior seems logical and acceptable. Of course Dyson doesn't like the reaction. He is the player on the other end, the pitcher whose mistake cost the Rangers the lead and eventually the game.
Does Bautista go too far in the regular season with his extended viewing parties in the batter's box? Sure he does, but this is the playoffs, and he just uncorked a monster blast for his club at home. He deserves a lot more leeway. Anything less is sour grapes, folks.
Check out more 2015 MLB postseason coverage from Sports Cheat Sheet.
Connect with Eric on Twitter @EricSchaalNY