MLB: Why Marlins Fans Should Be Optimistic About 2016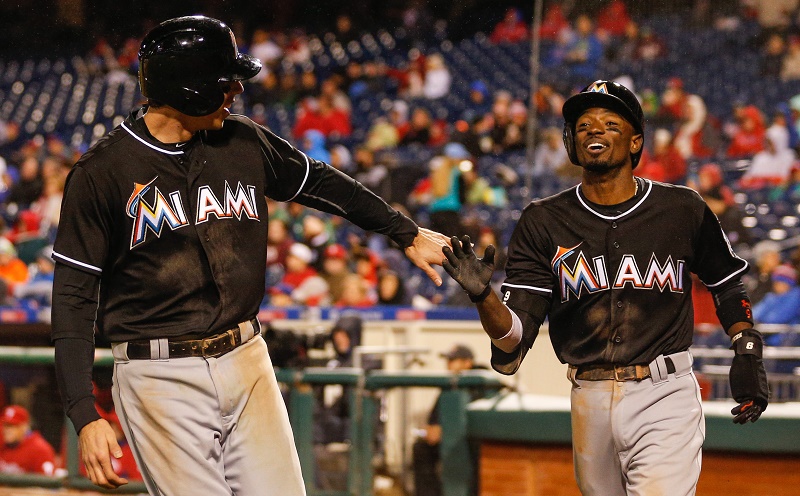 It may be frigid up north, but Marlins players reporting to camp in Jupiter, Fla. are finding ideal conditions for the first workouts of Spring Training. Though two powerhouses aim to lord over the NL East in 2016, Miami's season begins with a new manager, new hitting coach, and new top-of-the-rotation starter. Throw in the good health of the club's superstars, and Marlins fans should start this season with a lot of optimism.
The best-case scenario is a pretty picture indeed. Start with Jose Fernandez, the bona fide ace who will be the club's Opening Day starter, and Giancarlo Stanton, the most feared power hitter in the league, both of whom begin the season healthy. This lethal combo has not taken the field together in nearly two full seasons, so the sight of them alone should inspire Marlins fans of all ages. You will get a great show, if not always a win, when Stanton and Fernandez are written on the day's lineup card.
New manager Don Mattingly will be the one filling out those daily lineups, so the young team has a former MVP with a calming effect on players to steer the ship. He'll be joined by an even greater legend, Barry Bonds, the reigning home-run king who will assume hitting coach duties. Say what you want about the bizarre goings-on in Miami's front office; they have assembled a great deal of talent on the coaching staff for 2016.
Ownership even invested in a No. 2 starter, lefty Wei-Yen Chen, who should be a durable and effective arm behind Fernandez. Though he may be traded at any moment, the $80 million earmarked for Chen over the next five years should give the young player a confidence boost, and there is a strong youth movement afoot.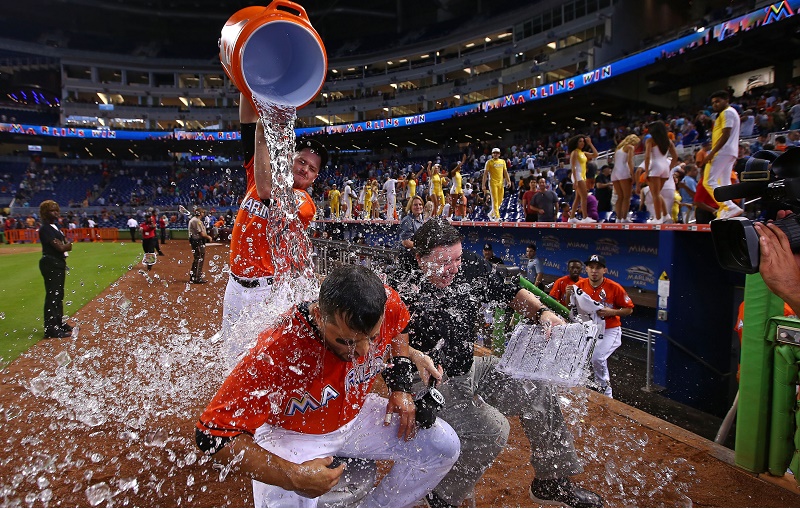 Dee Gordon, the speedy batting champ in the leadoff spot, got his own five-year extension this offseason. Gordon is joined by Christian Yelich, who hit .300 for the first time in 2015, and Adeiny Hechavarria, the slick fielding shortstop who is looking more capable every week at the plate. If you are going to fail, you may as well do it with an exciting group of young players who aren't gutting the team's resources with fat contracts.
Competing in the NL East may not be as tough as it seems, either. While the Mets and Nationals will give any team trouble, the Marlins will get plenty of chances to beat on Philadelphia and Atlanta, two teams competing for last place. Washington's disappointing 2015 campaign might even give Miami a reason to dream of bigger things, if only a spoiler role in September. In terms of pure spectacle, the Marlins will be as hot a ticket as any club in baseball, especially when the electric Fernandez toes the rubber. Some late-inning theatrics with Gordon swiping bags and Stanton driving him home for the win would make the atmosphere better yet.
There is also a great milestone to take in this season. Ichiro Suzuki stands at 2,935 hits. Barring unforeseen sidetracks, he'll get his 3,000th knock wearing a Marlins uniform this summer. It will all go down with the unlikely duo of Bonds and Mattingly in the dugout. There is certainly the potential for a circus-like atmosphere with all the stars in Marlins Park this season, but we guarantee it will be entertaining. Heck, the team might even be good. Marlins fans have plenty of reasons to cheer in 2016.
Connect with Eric on Twitter @EricSchaalNY
Statistics courtesy of Baseball-Reference.com and FanGraphs.com.