MLB: Why the All-Star Game Needs A-Rod AND Pete Rose in 2015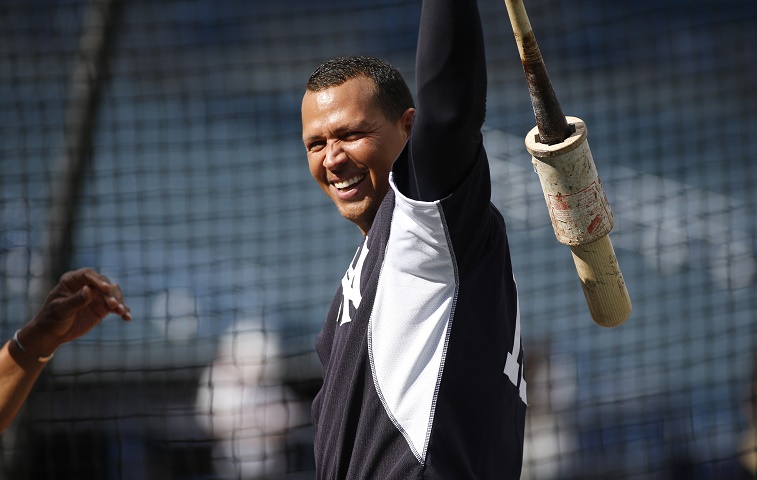 Did you see the last MLB All-Star Game? We're asking because, anecdotally, it's possible to conclude no baseball fans did. Sure, we know people were angry about the Derek Jeter butt-kissing festival that supplanted the actual event. We just don't know anyone who sat through the game by choice. In 2015, we want to see better things for a midsummer showcase that has become a punch line and suggest bringing in A-Rod along with Pete Rose to spice up the festivities in Cincinnati. Oh, say, can you see now? That game we would watch, and consider coming back next year, too.
Rose is already a lock to show up in Cincy for the 2015 All-Star Game. The all-time Major League Baseball hits leader got the go-ahead from commissioner Rob Manfred to appear in his hometown park earlier in the year. (The exception was necessary because Rose is banned from all MLB activities as a result of his gambling on the game.) The mix of Charlie Hustle and the All-Star Game has always produced fascinating results. For those who aren't familiar with his track record in the contest formerly known as the Midsummer Classic, we present this clip from 1970.
As for A-Rod, the Yankees DH would need an onslaught of fan support to get into the starting lineup, which won't happen in time for the close of voting on July 5. After that, his only chance is being the players' pick (also not happening) or getting onto the final fan vote in a group that AL Manager Ned Yost will select. Fans would then vote whether or not A-Rod deserved the final spot. Considering the suspect voting by Kansas City fans, it's the least Yost could do to change the subject when asked whether Omar Infante will play among the game's elite.
We're not talking about charity here. A-Rod (15 HR, 45 RBI, .887 OPS) has the right be there as the American League DH for his strong numbers. More importantly, baseball needs him there to revive the All-Star Game.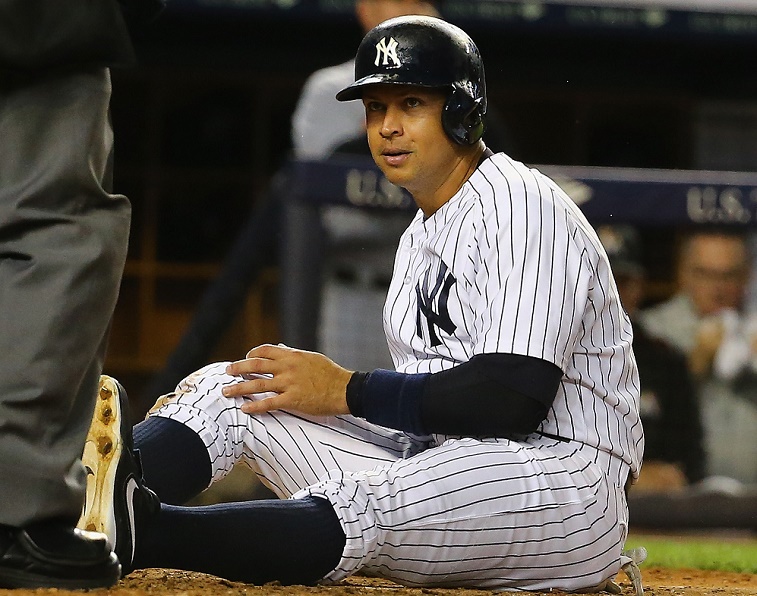 We've been trying to think of a player capable of repeating Rose's dastardly deed from 1970, i.e. bowling over AL catcher Ray Fosse to score the winning run. Rose didn't think twice about going for the win, exhibition game or not. It's the sort of blind determination that got him to 4,256 hits; it's also the type of thing fans hunger to see, a bit of spice in an otherwise bland event.
A-Rod can bring some of that villainous determination to a ballgame. Sure, he'd act like he was sorry afterward and pretend he didn't mean to, but we've seen him go to the extreme lengths you saw from Rose. Let's face it: now that we have bad players heading to the All-Star Game — not to mention some of the game's best nowhere near the starting lineup — the midsummer MLB showcase has become irrelevant. (For evidence, check out the dramatic decline in viewership, now less than one third of its peak ratings.)
We don't want to debate why Royals fans did what they did or whether it would be improper to have a confessed cheater like A-Rod play in the All-Star Game. Save that moralizing for your favorite house of worship. Baseball may be America's pastime, but it is even more so its most lasting form of sports entertainment.
This game is a country game where players like Ty Cobb ruled with a viciousness unheard of in its modern form. Rose was something of an heir to Cobb and A-Rod, for all his cheating and brilliant play, is the type of laugh-happy bad guy that could wake this boring event from its slumber. We'll have Pete Rose in Cincinnati in 2015, and we're grateful for that. Now, please, Ned Yost, get A-Rod on the ballot so fans can make this game interesting for once this century.