MLB: Why the Boston Red Sox May Need a New Manager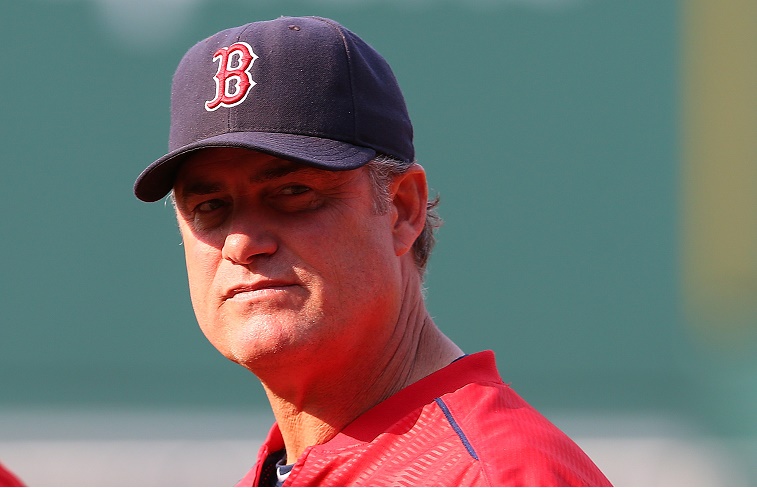 When Red Sox Manager John Farrell yanked Wade Miley after another disappointing performance June 11, it was par for the course. Miley had been bombed for three home runs (5 ER) over four innings. The surprise came when Miley flipped out at Farrell in the dugout and — as if that weren't bad enough — Farrell seemed OK with being humiliated by a mediocre pitcher. Add in Boston's continuing free fall and comments by Farrell that defy logic, you can argue it's time for Boston's manager to exit the stage.
We weren't fans of firing pitching coach Juan Nieves in May, as it seemed like the front office was blaming him for its own poor personnel decisions. Nieves was tasked with getting more from a pitching staff than it had ever proven it could deliver.  Over one month later, many of the pitchers continue struggling, and Miley has become shameless in his disrespect for Farrell. Here's a Twitter-ized account of their encounter:
Wade Miley flipped out at John Farrell and it did not look good. First public sign of turmoil from #RedSox this year. pic.twitter.com/GZDgykMN5d

— Joon Lee (@iamjoonlee) June 12, 2015
While you don't expect Farrell to go Billy Martin and challenge Miley to a rumble outside the stadium (as the Yankees manager did with Reggie Jackson in 1977), you expect to see something approaching a pulse in the Red Sox skipper. After the game, Farrell stood up for Miley's "competitive" spirit with his trademark wooden tone and diction.
"He doesn't want to come out of the ballgame, and I fully respect that," Farrell said, per ESPN. "I thought he had good stuff overall, but where we were on the scoreboard, [I] felt we needed a change in contrast." It's tough to see how 3 HR in 4 IP qualifies as "good" on any level, but we'll leave that alone. There is no excuse for the embarrassment in the dugout, but it took Farrell another day before he felt comfortable calling Miley's actions "unacceptable."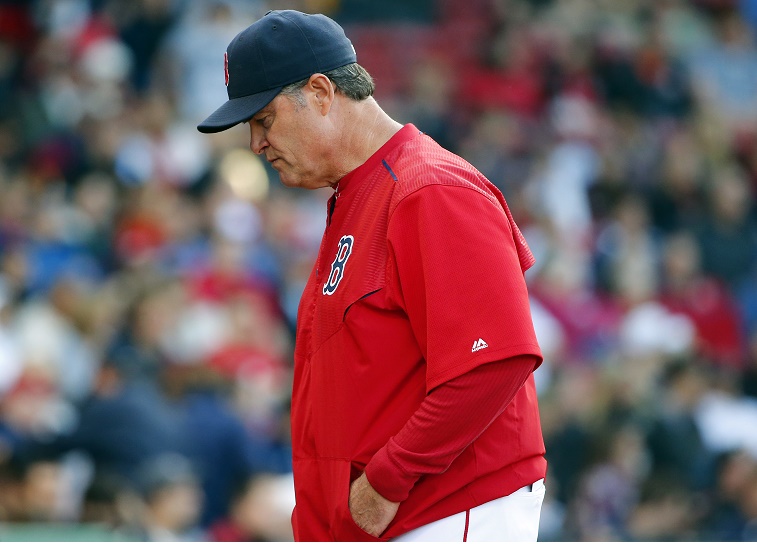 We respect Farrell's ability to control (or manage) his emotions and keep an even keel, but letting a bad pitcher berate him in the dugout after a terrible performance on the mound makes him look awfully weak. Let's assume for a minute Miley's teammates are frustrated with the lefty's performance this season. Do they find solace in watching him tear into Farrell without retribution? It's likely they wanted to step in since Farrell wouldn't oblige.
However, it got worse after the following night's disaster, when Boston blew an 8-1 lead and lost 13-10 to the Blue Jays at Fenway Park. In the postgame interview session, Farrell appeared to be speaking about a fictional team rather than the Red Sox who just gave up the house.
"I wouldn't write this team off," Farrell said at the press conference. "This is still a team that's got a long track record of individual performance, and we have to put some things together as a team in all phases."
With this, Farrell appeared out of touch. Of the players with "long track records" of success on Boston's current roster, we would add Dustin Pedroia, David Ortiz, Hanley Ramirez, and no one else. As for key players on the 2015 Red Sox, the list of players without long track records of success is lengthy: Justin Masterson, Blake Swihart, Joe Kelly, Mookie Betts, Rusney Castillo, Xander Bogaerts, Rick Porcello, and Wade Miley come to mind.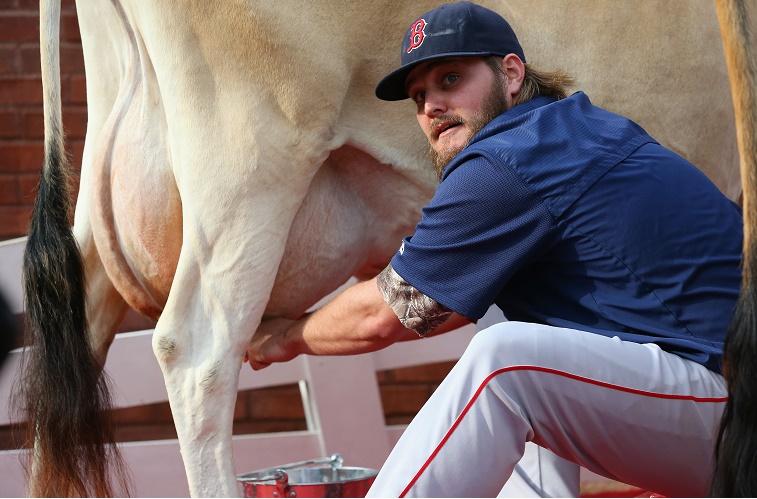 Even the ones with decent track records — Mike Napoli, Pablo Sandoval, Junichi Tazawa, Koji Uehara — are playing so poorly you have to wonder about the trust the organization put in them this season. They aren't capable of carrying the load. If Farrell knows something we don't about the past performance of his players, he should let MLB statisticians everywhere in on the secret.
Again, it is not the manager's fault when players don't perform or when they behave as petulantly as Miley did in the dugout the night he surrendered to the Orioles. However, those who called for Juan Nieves's head said the team needed a change. What now: Should the hitting coach or infield coach go now that the Red Sox are struggling in those departments? Miley, Porcello, Ramirez, Sandoval, and several others are locked up in pricey, long-term deals. These are your Red Sox till 2018, so the players aren't going anywhere. (Who would take Sandoval's or Porcello's contract, anyway?)
After a while, you have to look to the manager of a free-falling team for answers. Farrell doesn't appear to know his personnel terribly well, and they don't appear to have a ton of respect for their skipper. That type of situation calls for drastic changes. It's time for Boston to relieve the manager of his duties.