MLB: Why the Cardinals Really Can Win the NL Central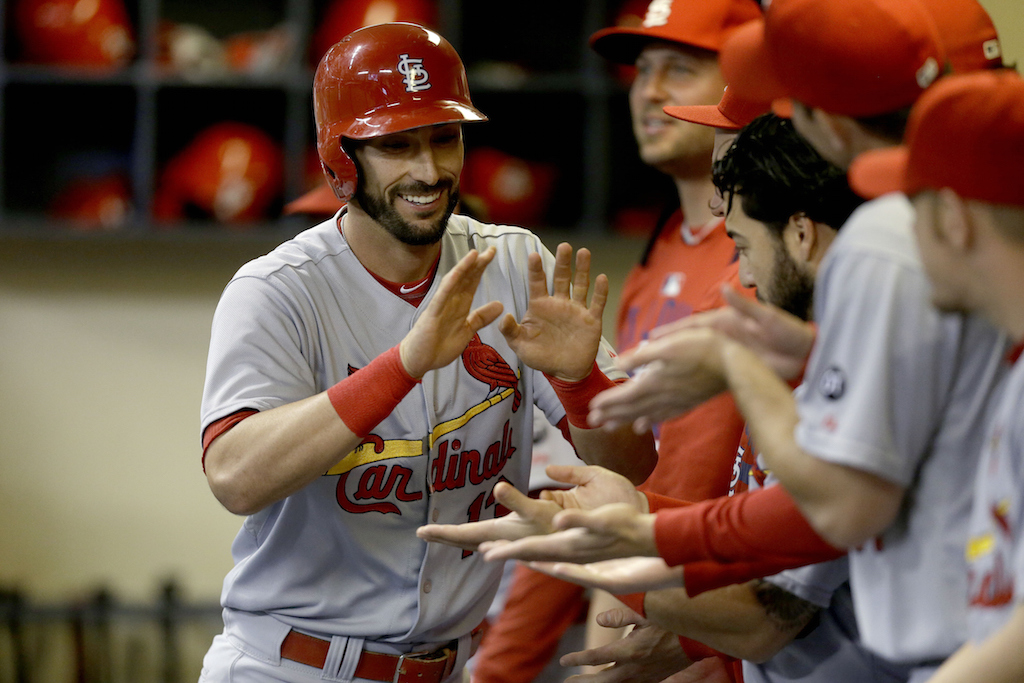 Following their Game One victory over the Chicago Cubs in the NLDS last October, on the heels of a 100-win season, things could not have fallen apart quicker for the St. Louis Cardinals. They lost three straight games to the Cubs and exited the playoffs. They went into free agency with a lot of money to spend and their best overall player, Jason Heyward, a free agent.
They swung and missed on David Price, who chose to go to the Boston Red Sox. They offered Heyward a 10-year, $200 million contract that he turned down in favor of an eight-year, $184 million offer with the Cubs. They also lost starting pitcher John Lackey, who they likely never intended to re-sign, to — you guessed it — the Cubs.
There are a bevy of reasons why the Cardinals probably should finish in second or even third in the National League Central in 2016. Their roster is old, with Yadier Molina, Matt Holliday, Adam Wainwright, and Jhonny Peralta all over the age of 33. Even Matt Carpenter, who burst onto the scene in 2012, is already 30 years old.
Players in their upper 30s generally don't continue to improve and stay healthy, which is a concern for St. Louis. But there are reasons for hope, too. If you want to take a glass half-full approach to this year's Cardinals team, here are a few reasons why the Cardinals are set to win their division for the fourth season in a row.
They have good pitching
Jesse Spector of Sporting News recently wrote about the Cardinals' starting pitching, which is his key to the Redbirds having another good year. A few optimistic notes from Spector on how the Cards rotation shakes out:
Carlos Martinez and Michael Wacha are both 24 years old. They combined in their age-23 seasons to go 31-14 with a 3.19 ERA and 337 strikeouts in 361 innings. It's not out of the realm of possibility that a healthy Wainwright is the Cardinals' third-best starter. Honestly, it doesn't matter how you arrange them, this rotation is bonkers.
The statement ignores the fact that both Martinez and Wacha have had shoulder injuries in the past, which is concerning to say the least. But when healthy, both of these guys put up good numbers in their first full seasons as starters for the Cardinals last year. Add in a healthy Wainwright and quality middle-of-the-rotation starter Mike Leake, and the Cardinals could have one of the best rotations in Major League Baseball.
After dealing with a shoulder injury that limited him to just 19 starts in 2014, Wacha churned out 30 starts without hitting the disabled list last year. He got off to a hot start, beginning the season 8-1 with a 2.18 ERA in his first 11 starts. But he had an unnaturally low BABIP in those 11 games, with the average sitting at .243 on June 4. Over his final 19 starts, Wacha's BABIP normalized to .299 — right in the average range of .290-.310 — and he posted a 4.28 ERA in 111 innings pitched.
The young kids will continue to improve
Randal Grichuk and Stephen Piscotty both took significant roles in the outfield last season due to injuries to Holliday and the now-departed Jon Jay. Both players outperformed expectations, combining to hit 24 home runs in 606 plate appearances with a .287/.341/.525 slash line. Grichuk is only 24 years old and Piscotty is just 25, so there's hope that these players — now full-time starters — can expand on the monstrous half-season that they put up with the Cardinals. If that's the case, the Cardinals could have about eight fWAR combined between their center fielder and right fielder in 2016.
Our concern is that the projections continue to be down on both players. While they combined for 4.2 fWAR last season in about one combined season of playing time according to Fangraphs, ZiPS has them projected for just 4.3 fWAR this season with both players taking a full-time role.
It's heavily weighted on the fact that both players had time in the corner outfield spots, where Piscotty is average and Grichuk is slightly below average. Grichuk is taking over center field on a full-time basis in 2016, which could be a recipe for disaster if he doesn't continue to improve on his defense. But if both players beat the projections, the Cards will be in good shape.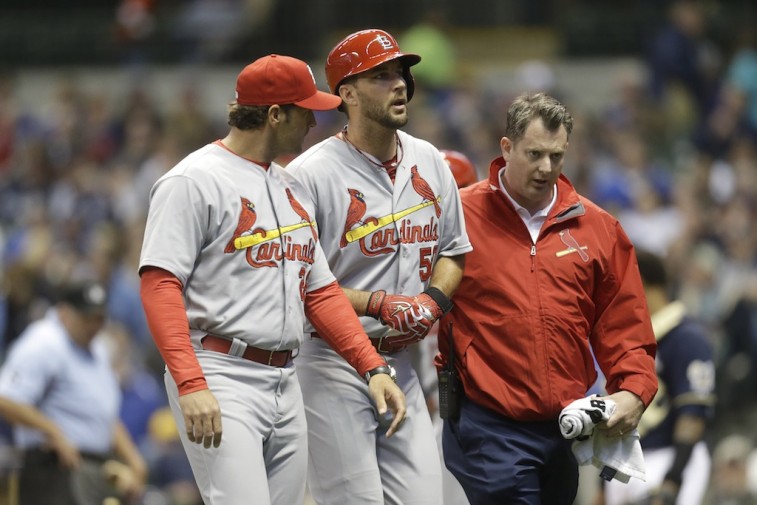 They'll be healthy this year
Matt Holliday played just under half of the 2015 season and seemed to lose all of the power in his bat. This kind of regression isn't all that odd, considering that Holliday was 35 years old. He was already a poor fielder, and losing the value in his bat dragged his overall value down to just 0.9 fWAR. Holliday was averaging around 4 fWAR the three seasons before, and if he's healthy there's a reasonable chance he rebounds and has one last great season.
Adam Wainwright isn't young anymore either, but he didn't have an arm injury in 2015 — his lost season was due to a tear in his Achilles. The good news for him in 2016 is that he's likely well-rested and ready to tackle hitters in the National League with his big curveball again. Yadier Molina also missed considerable time in 2015 to a torn ligament in his thumb, which severely limited him in the playoffs against the Cubs. A healthy season from Yadi would be a huge boost to the Cardinals' chances of winning the division.
However, things aren't off to a great start on the injury front. The Cards have already lost starting pitcher Lance Lynn to Tommy John Surgery, and Molina won't likely do baseball activities for a few more weeks at the earliest, after having yet another surgery on his thumb. Three pitchers in their starting rotation have had shoulder injuries in the past, and the depth behind their current rotation is made up of a lot of unknown quantities, with Tyler Lyons, Tim Cooney, and Marco Gonzales.
The Cardinals certainly have their concerns, as all teams do heading into a new season. But there is still plenty of real talent on this roster, and if things break just right for the Cards they could be in line for yet another great season and a division championship in St. Louis.
Follow Ryan on Twitter @RyanDavisBP
Statistics courtesy of Baseball-Reference.com and Fangraphs.com.