MLB
MLB: Why the Diamondbacks Will Be the Breakout Team in 2016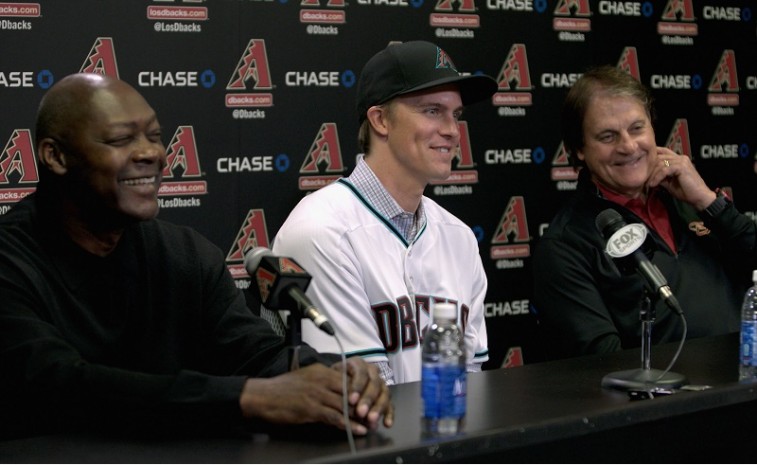 There's always one team that comes out of nowhere to beat the projections and have a great season. The best and most recent example would be last year's Chicago Cubs. In 2015, the Cubs were coming off a season in which they won only 73 games and had made a few modest improvements to their roster in the offseason. They added a good starting pitcher in Jon Lester, a new catcher in Miguel Montero, and a new manager in Joe Maddon. Most thought it would be good for a 10- or even 15-game improvement at the most. But then the Cubs won 97 games and made it to the NLCS.
This isn't about how they did it, but about who will take on the role of a breakout team in 2016. And the answer is the Arizona Diamondbacks. The D-backs were 79-83 in 2015 on the back of an offense that had no problem scoring runs. The issue, however, was the starting pitching. Arizona's starting pitching had a total ERA of 4.37 on the season, which includes 9.2 hits per nine innings but just 7.1 strikeouts per nine. Those numbers aren't good.
The rotation was anchored by two pretty decent pitchers, Patrick Corbin and Robbie Ray. The young left-handed pitchers only combined for 39 starts in 2015, but they performed admirably. Corbin started 16 games after the Tommy John Surgery that sidelined him for about 16 months, posting a 3.60 ERA in 85 innings pitched, striking out 8.3 per nine innings, and walking just 1.8. Ray, a 24-year-old, put up a 3.52 ERA in 127 2/3 innings with 8.4 strikeouts per nine innings and a 3.53 FIP. Zach Godley, a prospect acquired from the Cubs in the Montero trade the offseason prior, came up and performed well in six starts, too.
But after that? The rotation was downright bad. The Diamondbacks had little else to rely on, and they went into the offseason with a specific idea of how to fix their team. They hit free agency and threw around money, giving starting pitcher and Cy Young candidate, Zack Greinke, an MLB-record six-year, $206 million contract. They also traded right fielder Ender Inciarte and other prospects for Atlanta Braves pitcher Shelby Miller.
With a rebuilt rotation and Corbin and Ray pushed to the No. 3 and No. 4 spots, the D-backs suddenly have one of the stronger rotations in the National League. Things are looking up for the pitching staff with a bullpen that was solid last season and most of the important members returning. But the thing that will likely carry the D-backs this year? The team's hitting.
If Bryce Harper wasn't so good at hitting baseballs, Paul Goldschmidt would have been a serious MVP candidate — and there's no reason to believe he'll slow down now. Goldie had the best year of his career, hitting .321/.439/.570. Over the last four seasons, he's hit .303/.400/.539 and averaged 27 home runs per season. He's still only 28 years old, and in addition to being one of the best hitters in the game he's also a two-time Gold Glove winner at first base.
The rest of the lineup contains a combination of young and veteran hitters. A.J. Pollock is one of the best center fielders in the game. David Peralta, the left fielder, had a breakout second season in the major leagues; he hit .312/.371/.522 with 17 homers and 10 triples. Welington Castillo improved his pitch-framing abilities and hit for a ton of power in his short time in Arizona, clubbing 17 home runs in just 303 plate appearances. There is likely some regression in this group, but considering the fact that the team was second in runs and third in both OBP and OPS, they'll likely continue to be good enough.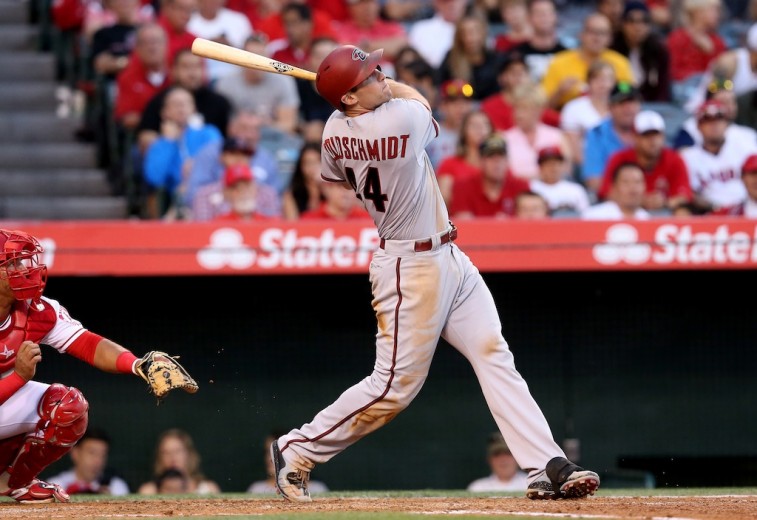 The thing that could stand in their way? The Diamondbacks have a really strong division. The San Francisco Giants added Jeff Samardzija, Johnny Cueto, and others to an already strong team. Even though the Los Angeles Dodgers lost Greinke to the D-backs, they still have Clayton Kershaw, Yasiel Puig, Yasmani Grandal, Adrian Gonzalez, and new help in Scott Kazmir. Most experts have the Diamondbacks sliding into third place behind these teams, which could make for a tough end to the season.
But it's interesting to note that the Cubs finished third in their division last year. It's tough to see two wild cards coming from the NL West, considering the wealth of great teams in the other divisions this season (the Cubs, Cardinals, Pirates, Mets, and Nationals all figure to be in the playoff conversation as well). But we wouldn't count out the Diamondbacks as serious contenders for a wild-card spot in 2016.
Maybe those who still see Arizona winning around 80 games are right. It would be hard to not see at least some regression from a lineup that featured a few career years in 2015, and Greinke will see a little bit of regression back to his normal career numbers after putting up a 1.66 ERA in 222 2/3 innings last season. But the D-backs have pushed their chips all in on this team, and it would be tough to bet against them with a strong offense and a totally revamped starting rotation.
Follow Ryan on Twitter @RyanDavisBP
Statistics courtesy of Baseball-Reference.com.