MLB: Why the Dodgers' Postseason Could be cut Short in 2019
The Dodgers have made it to the World Series each of the last two seasons, but they fell to the Houston Astros and Red Sox, respectively. They're well on their way to another playoff spot this season, as they have one of the best records in the majors and nearly a 20-game lead in the National League West. Given how they've played this season, many people are targeting them for another World Series appearance in 2019. While that is certainly a possibility, the Dodgers could also have their postseason run end early this season. Let's examine why.

The Dodgers' fast start and big division lead
The Dodgers got off to a fast start this season and haven't looked back since. They began the year 20-12 in March and April, then went 19-7 in May, 18-10 in June, and 14-10 in July. That gave them an overall record of 71-39 through July, and they haven't slowed down in August winning 11 of their first 16. With the Dodgers playing so well and their division rivals struggling, they opened up a 20-game lead in the NL West. The second-place Giants, who showed some promising signs at times this season, are hovering right around the .500 mark, as are the Diamondbacks in third place.

Best-in-baseball pitching
Through August 19, the Dodgers are leading Major League Baseball with a 3.35 ERA and 13 shutouts. And if you think Clayton Kershaw is their best starter this season, you'd be wrong. He is having another great season, with a 12-2 record and 2.63 ERA in 21 starts. He's also struck out 141 batters in 137 innings. But Kershaw is being overshadowed by rotation mate Hyun-Jin Ryu, who is having a career year. In 23 starts, Ryu is 12-3 with a 1.64 ERA and 126 strikeouts in 148.1 innings. Rich Hill also started his season well with a 2.55 ERA in 10 starts before he landed on the IL with a flexor strain in his left forearm. The bullpen isn't having as good of a season as the rotation, with closer Kenley Jansen recording a 3.59 ERA so far this season.

Kenta Maeda is struggling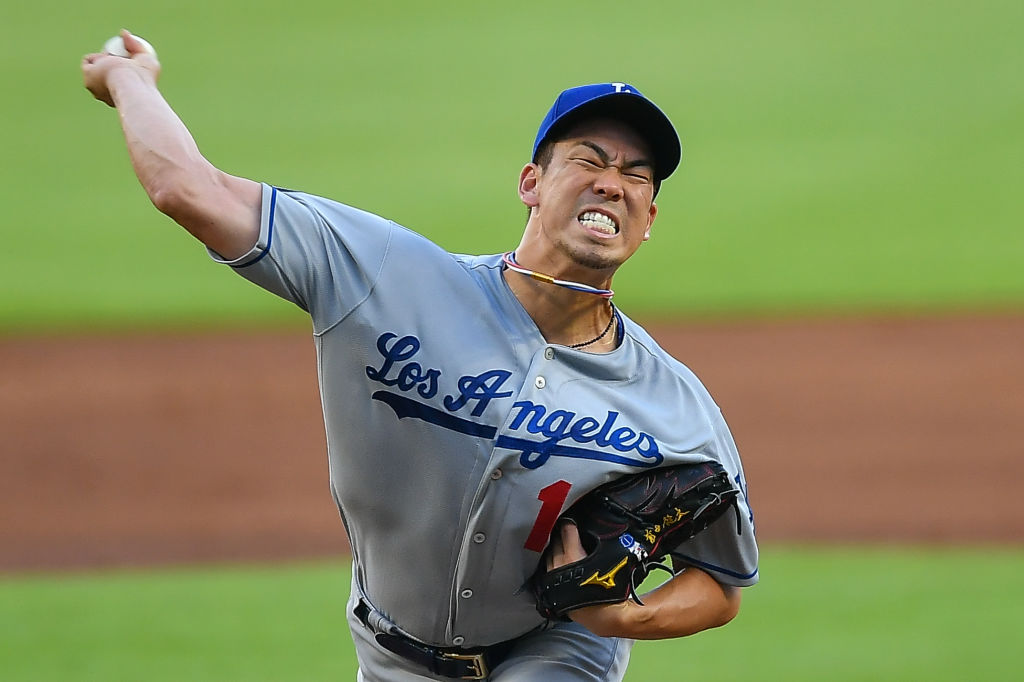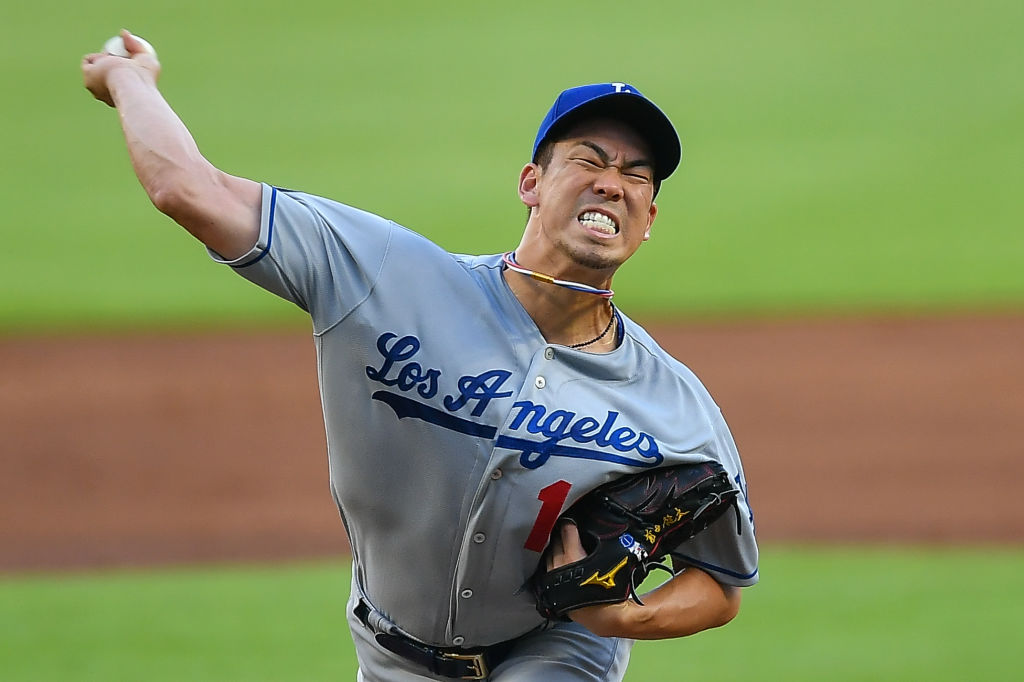 With the Dodgers having the best team ERA in the majors, could it be a pitcher who may lead to an early playoff exit for the two-time defending NL champions? Starter Kenta Maeda is having a subpar season, with a 4.18 ERA in 25 games. Much of his struggles have come in the second half.

Maeda was 7-2 with a 3.61 ERA on May 31, but he is 1-6 since then with an ERA well over five. But the bigger concern with Maeda is his short outings. He has failed to pitch at least five innings in five of last six starts. During two games of that stretch, Maeda didn't last past the third inning, one of which was because of rain.
With Maeda not making long starts, it puts a strain on a bullpen, which is already struggling this season. The added workload when Maeda can't get through five or six only makes things harder for the Dodgers' relievers. In the playoffs, when you're playing other good teams that will be a major issue.
When manager Dave Roberts was asked recently if Maeda's spot in the rotation was in jeopardy, he said, "no, no, he's fine." Catcher Russell Martin also talked up his batterymate, saying Maeda is "still a great pitcher" and went into some strategy, suggesting that Maeda should trust his fastball more than he has been. If Maeda can't right the ship and pitch better with longer outings, the Dodgers may be in trouble in October and come up well short of the World Series.