MLB: Why The Nationals Need to Get Rid of Jonathan Papelbon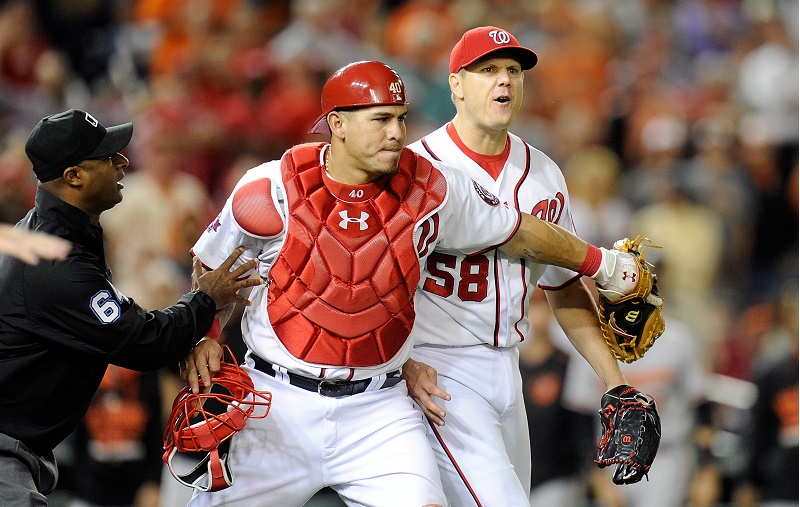 When do MLB teams finally have their fill of Jonathan Papelbon? For the Phillies, a few years of listening to the closer openly discuss his personal trade market finally did the trick late in July of the 2015 season.
As for the Nationals, the closer's new club is weighing how to handle him after he provoked (then choked) Bryce Harper in the dugout on September 27. Considering how poor clubhouse culture has been in Washington, it's impossible to see how Papelbon could have a positive impact on this team in 2016. Washington should do everything it can to move him out of town before next season begins.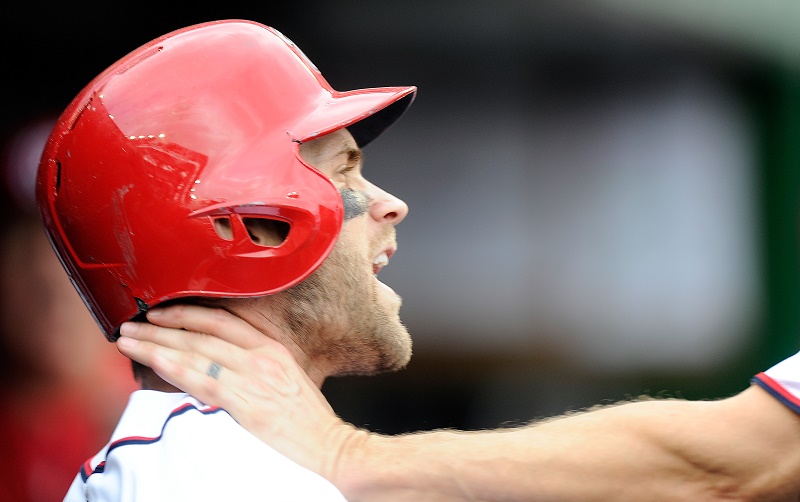 It was mid-August when we surveyed the sinking Washington Nationals ship on its way to taking on more water. From this vantage point, we saw a lack of leadership and a toxic clubhouse among its most pressing problems. But the newly acquired Papelbon was only beginning to offer his typical returns. Closer Drew Storen, who had a 1.64 ERA and 29 saves through July, turned in an 8.49 ERA after being demoted to the setup role in August. In September, Storen injured his hand in a fit of rage and was out for the season.
That call is on the Nationals front office, not Papelbon, and Washington got a better picture of the closer it had acquired in late September. There was the incident when Papelbon beaned Manny Machado for what he perceived as hot-dogging in a previous at-bat. Then the final stroke of Papelbon's season came when he confronted Harper for a perceived lack of hustle the day after the club was eliminated from contention. He was suspended a total of seven games for the two incidents.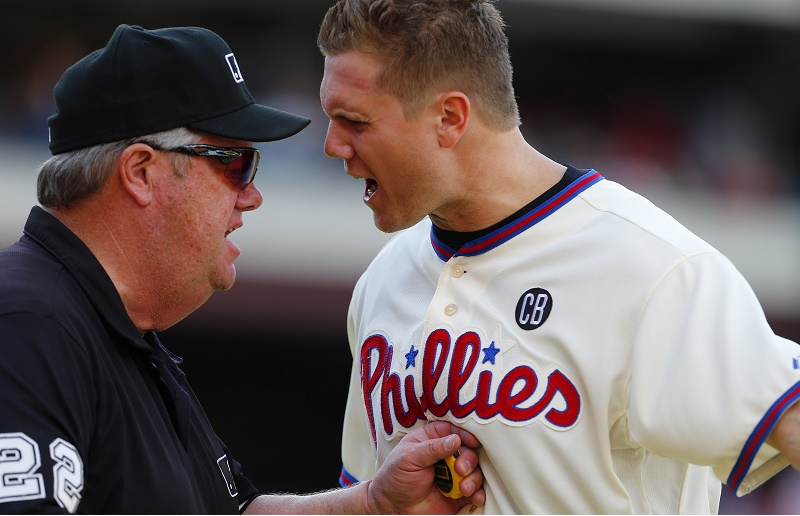 Was Harper guilty of being lazy? He certainly wasn't sprinting, but more likely, Papelbon was angry at Harper for embarrassing him publicly when he called the beanball act "tired" in postgame interviews. The situation got worse when Harper was seen socializing with Machado on the field before the start of the following game. The message was clear enough: Harper does not respect Papelbon, a feeling the closer must have recognized from teammates in the past.
The antagonizing and eventual choking were more likely products of Papelbon's hurt feelings. Baseball's code of ethics and hustle were just an excuse.
Let's assume for a minute that Papelbon was exercising veteran leadership by getting on Harper for not running out a popup to shallow left. Well, the shoe-in for NL MVP jogged out of the box but made it to first base. Players often cut away to the dugout halfway up the first-base line. (See: David Ortiz.) Let's not forget it was the eighth inning the day after the club's season effectively ended. Furthermore, it's doubtful Harper could have taken second base even if the ball was dropped. (Statistically, the chance of the ball dropping was less than 0.01%.)
Bryce Harper has pissed off his manager, front office, and veteran teammates over the years for loafing and has had to deal with the consequences, but this occasion wasn't one where he needed discipline. Even if it were, the petulant Papelbon had been a teammate of Harper's for two months and would be the last person to administer lessons. He is in no way the leader of the Nationals nor a widely respected figure around the game. (Just ask his former teammates and management in Philadelphia.)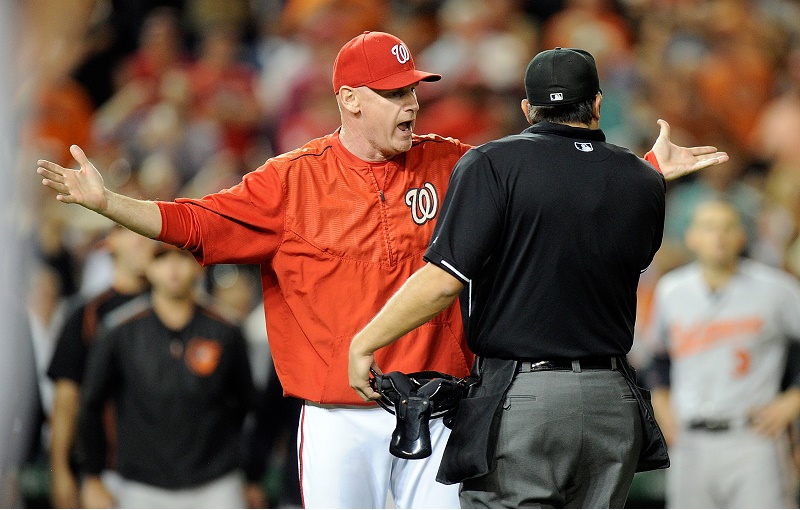 As he did in Philadelphia, Papelbon backed away from his responsibility to the team by attacking Harper on the field. He created a sideshow on a day that was already supremely humiliating for the franchise — Day One after elimination in a season of championship aspirations. Instead of clean September baseball from a team heading to the playoffs, fans were treated to a mercenary's attempt to avenge a slight by the franchise player in a meaningless contest.
"Wrong place at the wrong time" doesn't do Papelbon's stupid behavior justice.
Matt Williams, the Nationals manager who also lost his last shred of credibility that day, said he didn't see what happened and didn't bother to find out. So he sent Papelbon back out to pitch the ninth and watched him allow 5 ER en route to another team loss. (Harper was benched for the rest of the day.) The Nationals can follow Williams's lead and continue sending Papelbon out next season. The results are likely to echo that day's, which ended in a 12-5 loss (ironically, to the Phillies).
Or Washington can cut him loose and try to build a team with character. The team already has some of the game's best players in Harper and Max Scherzer. As for contractual obligations, Papelbon's $11 million is a small price to pay. Besides, you never know who might want an All Star closer looking for a fresh start. If the Nats can sell that to another ball club, maybe they can make the case for a former Manager of the Year, too.
Connect with Eric on Twitter @EricSchaalNY
Statistics, current as of September 29, are courtesy of Baseball Reference.