MLB: Why the New York Mets Will Win the World Series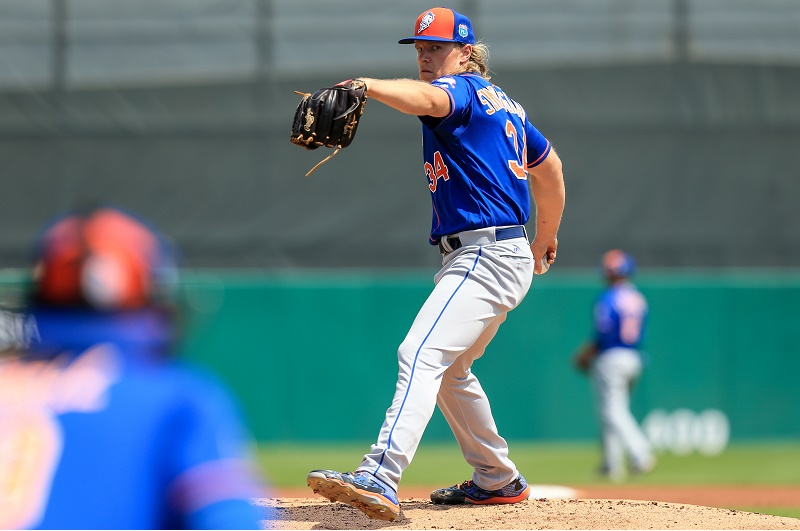 Great pitching doesn't always beat great hitting. We saw that in the 2015 World Series, when the amazingly stacked New York Mets rotation was undone by poor defense and a Royals team predicated on contact hitting and a lockdown bullpen. But we don't see this group of starters being kept down two years in a row. With better handling of Yoenis Cespedes and a hungrier Amazin' squad on the field, we see the Mets winning the Fall Classic in 2016.
We're not partial to preseason predictions because so much can change between April and October. (See: the 2015 Toronto Blue Jays.) In this case, we are comfortable picking the Mets so far ahead of time because the rotation is even deeper than it was last season. In addition to Jacob deGrom, Matt Harvey, and Noah Syndergaard, Terry Collins will be able to slot Zack Wheeler into the mix by season's end.
Maybe Steven Matz will seem like an ace by then, too. Lined up against NL and AL favorites, the Mets can outpitch them all. They could lose two arms and still match other contenders in a seven-game series. The bullpen is no slouch, either. Jeurys Familia was unhittable for most of last season. GM Sandy Alderson has his middle relief pieces in place, too, including Addison Reed and Antonio Bastardo in setup roles.
If the Mets can avoid injury until the postseason, they instantly become the favorites. However, the case for the Amazin's goes beyond the rotation and bullpen. What separates this year's team — aside from a more mature core — is the deeper lineup that Collins can pencil in every day. Then there is the signal from ownership that it will go all-in while New York remains a title contender.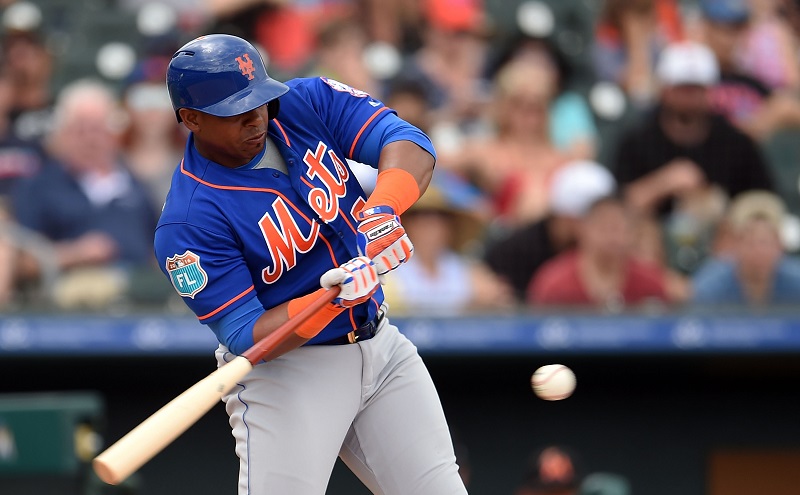 For those who doubted the Wilpons' commitment, we present the trade and the resigning of Cespedes, who will earn one of the game's top salaries at $27.5 million. Because of the opt-out (one he'll likely take) after next year, Alderson returned the Mets' cornerstone slugger for 2016 when he wanted a five-year deal at minimum. Only two clubs scored more than the Mets did with La Potencia in the season's final months.
Looking around the diamond, full seasons from David Wright and Michael Conforto should provide length for an offense that scuffled before the All Star break, but it will take a breakdown to miss the postseason. Once there, the heroics of Daniel Murphy won't be able to save them, but his defensive miscues can't undermine them, either. Neil Walker will man second base this season, giving the infield the defensive 2B it lacked.
As far as outfield defense is concerned, it will be interesting to see how Collins manages Cespedes, Conforto, and Juan Lagares in two spots. Cespedes' weakness in center was on display for the world to see in Game 1 of last year's series, and Mets fans were not surprised. We're leaning to Conforto taking a spot on the bench against tough left-handers, but we'll see how Collins handles the assignment. (In the series, we recommend Cespedes at DH.)
Otherwise, we are relying on a bit of recent history. Only a handful of baseball experts are picking the Amazin's to win this year. It's the Cubs' year, Vegas and MLB insiders say, and that's all there is to it. Last year, the consensus favorite was the Nationals; in 2014, the Dodgers; and in 2013, the Tigers. They all have one thing in common: They lost. MLB favorites adopt a unique type of hex.
We're also looking at the Mets' financial future. Arbitration salaries for the club's best pitchers kick in next season, so the team will get expensive. Expect Alderson and the Wilpons to go full-throttle at the trade deadline, sensing their opportunity to win now. The Mets will do just that in the World Series, beating the Texas Rangers in six games. Please do not take this prediction to Vegas unless you were headed there anyway.
Connect with Eric on Twitter @EricSchaalNY
Statistics courtesy of MLB.com.