MLB: How Barry Bonds and Roger Clemens Can Make the Hall of Fame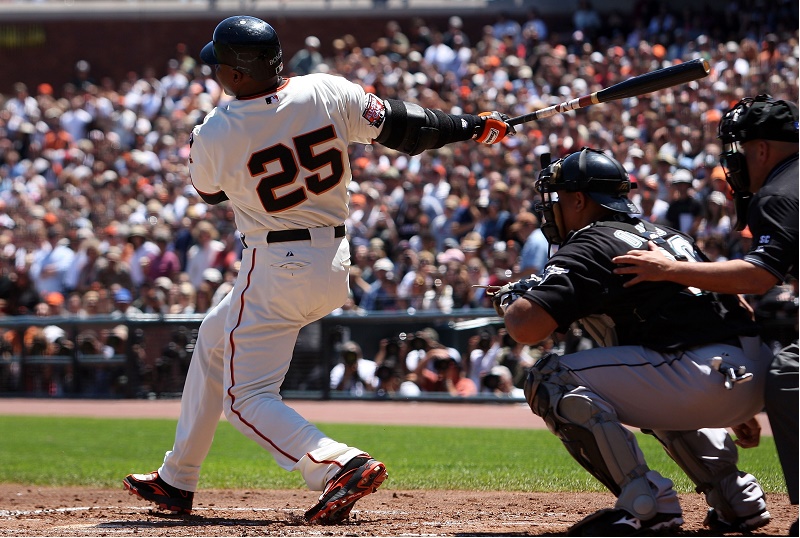 There is a battle raging among the prominent MLB writers who decide which players enter the Hall of Fame. One faction has dropped the "hold" status on several candidates, which could lead to overdue players (Mike Piazza and Tim Raines) entering in 2016. However, a decidedly bitter faction stands in defense of the character and integrity clauses. Despite the resistance, there is a path opening for Roger Clemens and Barry Bonds to enter the Hall in the coming years.
Baseball writers weighing in on this controversial topic are at the top of the profession, beginning with ESPN's Buster Olney and Fox Sports' Ken Rosenthal. For Rosenthal, this year brought a sea of change in his Hall vote as Clemens and Bonds made the cut for the first time. Rosenthal is not alone. A check of Ryan Thibs' HOF ballot tracker reveals that Bonds gained 11 votes (Clemens, nine) among voters who left them off ballots in the past. These results were on the eve of the 2016 announcement, so neither would make the cut this year.
However, the 49.1% for Bonds and 48.5% for Clemens represented bumps of 12% and 11%, respectively, since last year. Though these results only counted about 40% of the totals, the percentage of new voters (62.5%) listing the disgraced icons was telling. More people are getting on board with the Bonds and Clemens Hall of Fame case, and new voters are pushing the percentages further. (Writers who have not covered the sport in years get cycled out every election.)
So why the change in these candidates' potential fates after so many years of being snubbed by Baseball Writers' Association of America members? For Rosenthal, it came down to the mysteries behind every player from the Steroid Era. Not being able to tell how much or how often Clemens or Bonds used compared to other players, he decided he could no longer exclude them as he had in the past.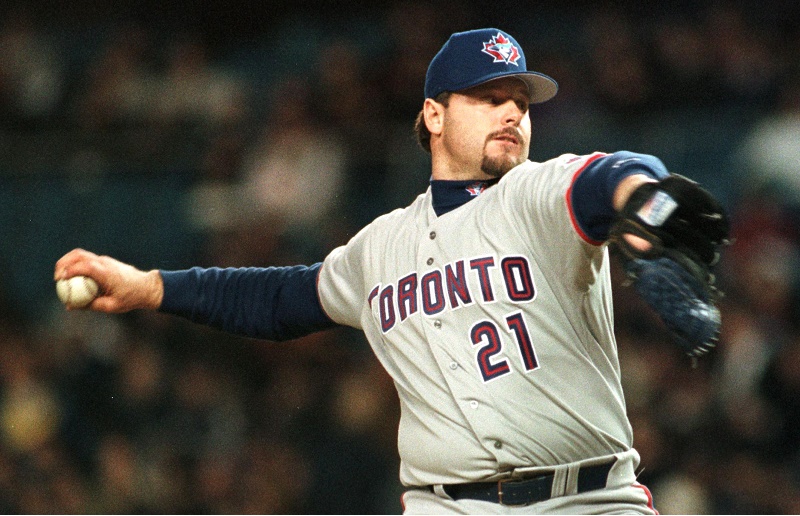 For Buster Olney, such changes of heart are nothing short of "a cop-out." In an uncharacteristically harsh column, Olney wrote that voters who leaned on the character clause in the past but have now changed their minds without acknowledging their flip-flops were disrespecting the whole process. Olney believes character should not matter and voted for Bonds and Clemens in the past before he began abstaining from the Hall vote in 2015.
Lower on the hierarchy of voters, the Washington Times' Thom Loverro detailed his animosity for what he calls the "No Justice/No Peace wing of the Baseball Writers' Association of America." In a column that crosses the bounds of good taste on multiple occasions, Loverro attacks both Olney and Rosenthal's reasoning, maintaining that he will never vote for anyone linked to performance-enhancing drugs. (He voted for Jeff Bagwell but not Raines in 2016.) While Loverro crassly compares the movement to elect Bonds and Clemens with the civil rights movement, a better approach involves considering the new perspectives that voters have on the era.
As both Rosenthal and Olney point out, no one can be sure who was doing what and how much that impacted their games. How many pitchers throwing to Bonds were on the juice? How many batters hitting against Clemens were 'roided up? There are no clear answers. What we are left with is the decision to include or exclude the best players from two decades in baseball. Electing the greatest hitter and pitcher of those generations seems like a reasonable place to start. If the trend continues, we will see both Bonds and Clemens with monuments in Cooperstown sometime within the next six years.
Connect with Eric on Twitter @EricSchaalNY
Statistics courtesy of Baseball Reference.com.