MLB
MLB: Will Josh Hamilton Ever Recapture His MVP Form?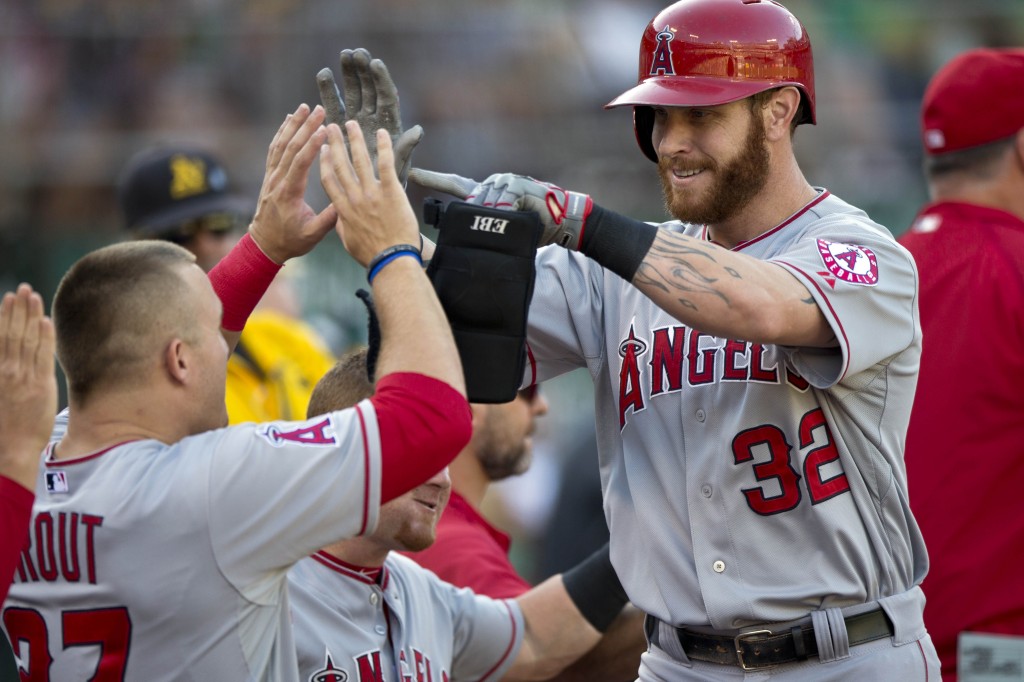 Texas Rangers outfielder Josh Hamilton reported to camp a week earlier any other positional players on the team, but an all-too-familiar situation surrounds him. He's still dealing with an ailing left knee injury after the effects of a January anti-inflammatory shot begin to wear off. This immediately raises red flags regarding whether or not the 34-year-old can be counted on as an everyday player. Hamilton underwent clean-up surgery on his knee last October (his second surgery in the span of a month).
However, despite persistent pain, Hamilton still holds true to his belief that he will be ready when the team begins full workouts next week. "I want to use this spring to the best of my ability to get ready for when it counts," Hamilton said, according to the Star Telegram. "I'm trying to listen to them and tell them how I feel, and see what they've got going on and just not push it because it doesn't count. But I've never had that mentality. It's always been just go, go go. So, it's a new challenge for me."
With Hamilton already experiencing pain in his left knee, could the former All-Star outfielder's best days be behind him? Following his first departure from the Rangers following the 2012 season, Hamilton was a shadow of himself in his two-plus seasons with the Los Angeles Angels, batting no higher than .265 while hitting no more than 21 home runs, as well as driving in less than 80 RBIs and striking out 100-plus times in each campaign.
Granted his short tenure with the team was marred by injuries (torn thumb ligament and AC joint in shoulder), but Hamilton was clearly not living up to the five-year, $125 million contract that he signed with the team. It was quite evident that the Angels weren't happy with how things unfolded as they dealt him back to the Rangers in a heartbeat last season following his relapse with drugs and alcohol.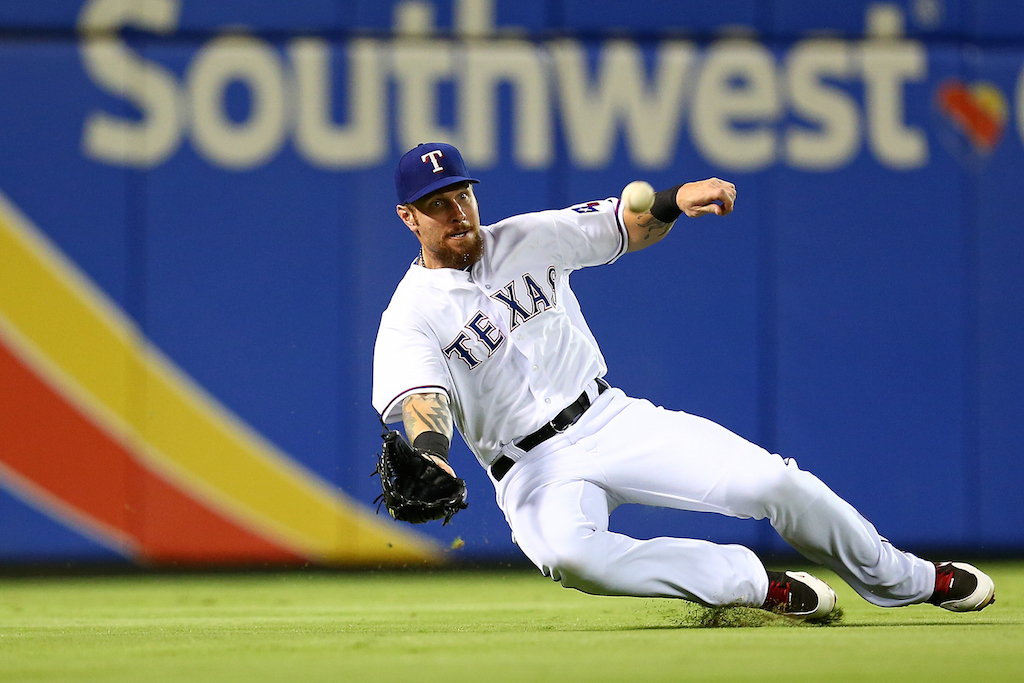 All of this aside, Hamilton has struggled to find his footing back with the team. There were a few glimpses of promise last season; recording his first multi-home run game with the Rangers since 2012, hitting a walk-off game-winning two RBI double, and knocking four RBIs in a single game. However, he had difficulty building off of those strong performances, batting just .253 with a .291 on-base percentage while striking out 52 times in 50 games played.
Along with that, Hamilton missed a bulk of the season, including the first two months of the year as he recovered from offseason shoulder surgery. Then he was sidelined for part of the final two months of the season due to a minor surgery on his left knee. Hamilton was able to return to the lineup in time for the final two weeks of the season and was able to play in the postseason. However, he once again struggled in the playoffs, collecting just three hits in 18 at-bats in five games played and batting  a meager .167 with five strikeouts.
His porous play in the postseason shouldn't come as much of a surprise as he has a career batting average of .202 and his hitless streak of 31 at-bats is tied for second in league history. There are troubling signs here with Hamilton — about what type of player he can be moving forward. There are serious doubts about his ability to even return to being a productive player, let alone show any essence of his 2010 AL MVP form or his 2012 campaign.
The truth of the matter is that Hamilton is a physically worn player who has had 15 surgeries throughout his career, which may finally be catching up with him. This combined with the fact that he's now in his mid 30s only complicates things. Hamilton is now a player who's best days are likely behind him because of his ailing health. Yes, he's still a talented player who has the ability to be one of top run producers in the game, but it's apparent that his body isn't holding up the way it used to. His knee continues to be a problem even after two separate surgeries, which could lead to more issues.
His declining health along with his age don't necessarily scream production and reliability at this stage of his career. It's a stark reality that the Rangers must come to terms with, which should temper their expectations with Hamilton as he's more likely to become a liability rather than an asset. This is an extremely difficult process, but the bottom line is that the five-time All-Star is far from the player he used to be.
Statistics courtesy of Baseball-Reference.com and MLB.com.