MLB: Will the Cincinnati Reds Lose 100 Games in 2016?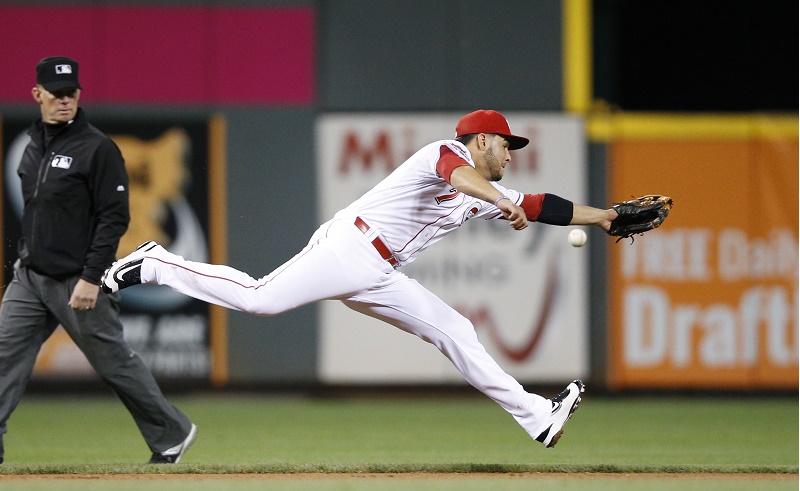 Call it "rebuilding," "tanking," or what you will, Cincinnati has entered that awkward phase in which losses pile up on the field as prospects load up on the farm. Having traded away four of its six best players since last summer, the 2016 club will test the patience of Cincy's devoted fan base. In fact, a Reds team that won the NL Central title in 2012 could very well have a 100-loss season, MLB's first since Houston hit rock-bottom in 2013. The view from here is not pleasant.
First of all, credit Cincinnati ownership and management for recognizing the situation and acting swiftly. Johnny Cueto and Mike Leake were about to become free agents, followed by Aroldis Chapman and Todd Frazier after the 2016 season. With only Joey Votto locked up long-term (through 2023), the time had come to restock the farm and see what the young core of pitchers and position players could offer.
We'll learn what that entails on a day-to-day basis at Great American Ball Park, where fans gave the club 18th place in home attendance amid the 98-loss season of 2015 (better than both playoff-bound Houston and second-place Minnesota). Before August, the entertaining Cueto still plied his trade at the park, and All Star Week in Cincy featured Frazier winning the Home Run Derby for the hometown crowd. Plus, any time the club had a lead, the bullpen doors opened for the Cuban Missile, the closer who puts on a special show.
All things considered, those were good times. In 2016, Votto will be the chief (possibly only) attraction while the presence of affable Brandon Phillips will lighten the mood. Otherwise, a club that ranked in MLB's bottom five in batting average, runs, and ERA last year will be worse off than it was as recently as September.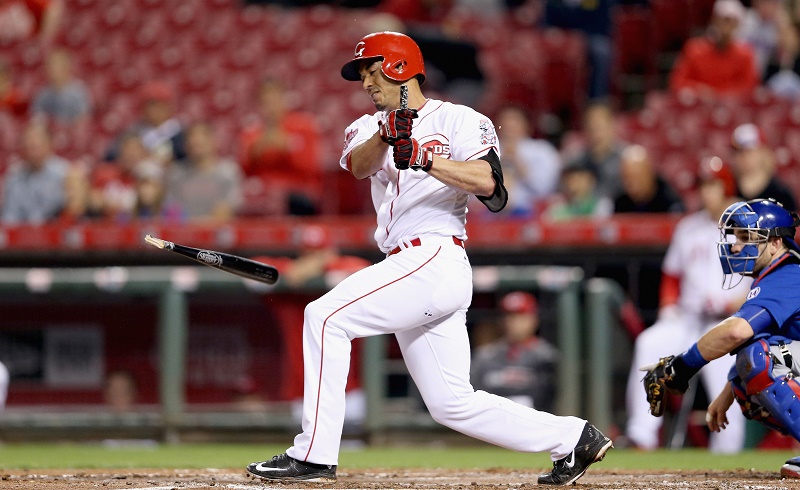 Even if fans were used to Cueto being gone, Frazier's 43 doubles and 35 home runs will be sorely missed. We're trying to think why any pitcher would come after Joey Votto and came up with no answers. The preternatural patience Votto showcases (a .459 OBP in 2015) will surely be in effect this season, and watching your best player draw walks every at-bat can be infuriating. Billy Hamilton running the bases may be the most entertaining thing about this club, offensively.
As for the pitching, Raisel Iglesias and Anthony DeSclafani will set the tone for a rotation that posted a 5.62 ERA (29th in MLB) after September 1. J.J. Hoover will pace the bullpen that lost Burke Badenhop along with Chapman, so there will be auditions in the middle innings and plenty of room for call-ups during the season. How this translates into wins, we can't say.
Maybe the Reds will do it right and be like the Houston Astros, a club that lost 111 games (!) in 2013 then played into the ALDS in 2015. The worst record earns you the top draft picks, and maybe there is a Carlos Correa or George Springer in the Cincinnati's future. Reds fans would surely trade a few awful seasons to get back to contention within five years.
We don't see this team being better than the one that went 64-98 last season, and things could easily be worse. FanGraphs computer projections, which had no 100-loss team for the upcoming campaign, came up with 73-89 for Cincinnati in this first year of full rebuild mode. That seems optimistic, even for a machine that cannot feel. If there is one team that can lose 100 games in 2016, this Reds team would be our pick. Call it tanking if you like. We call it good and necessary, if a little ugly.
Connect with Eric on Twitter @EricSchaalNY
Statistics courtesy of Baseball-Reference.com and FanGraphs.