MLB: Will Tim Raines Finally Make the Hall of Fame in 2016?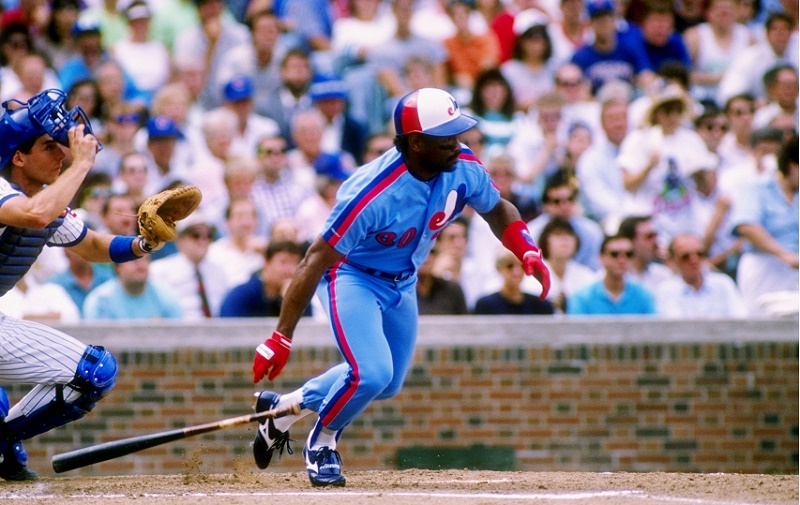 When the National Baseball Hall of Fame announces its inductees for 2016, fans will be on the watch for what happens with players on the bubble in recent years — and the list begins with Tim Raines. Unlike some ballplayers who have a borderline case, Raines was dominant in a way that usually guarantees a place in Cooperstown. Nonetheless, he'll need to get much more support to make the Hall in 2016, and a few things stand in his way.
There are several ways to look at Raines's candidacy, but we'll start with the most familiar model, stats. Raines posted a .294 batting average across 23 years in baseball, amassing 2,605 hits and a .385 on-base percentage along the way. The BA and OBP are exceptional by any standard even if the hits fall short of the classic threshold of 3,000. But the speed of Raines erases this argument. His 808 steals are fifth all-time, and the four players ahead of him are all in the Hall of Fame.
If you like dominance compared to his peers, Raines had that and more in his prime while playing for the Montreal Expos. From 1981 to 1987, Raines led MLB in hits and in number of times reaching base. He appeared in seven All-Star Games, made the top 20 in MVP voting seven times, won the batting title and Silver Slugger at his offense-first position (left field) in 1986, and came in second in Rookie of the Year voting in 1981.
With that out of the way, some people will want to turn to wins against replacement (WAR). As ESPN's Peter Keating pointed out, Raines wins in that department as well, with an NL-best WAR between 1983 and 1987. His career 126 OPS+ is sparkling, and his 69.1 career WAR is better than 15 Hall of Famers at his position.
In a world where things are simple, this decision wouldn't be that hard after eight years already on the ballot. However, this being Cooperstown, Raines will have to overcome prejudices about table-setters, a disregard for WAR, and suspicion about his cocaine use in the '80s.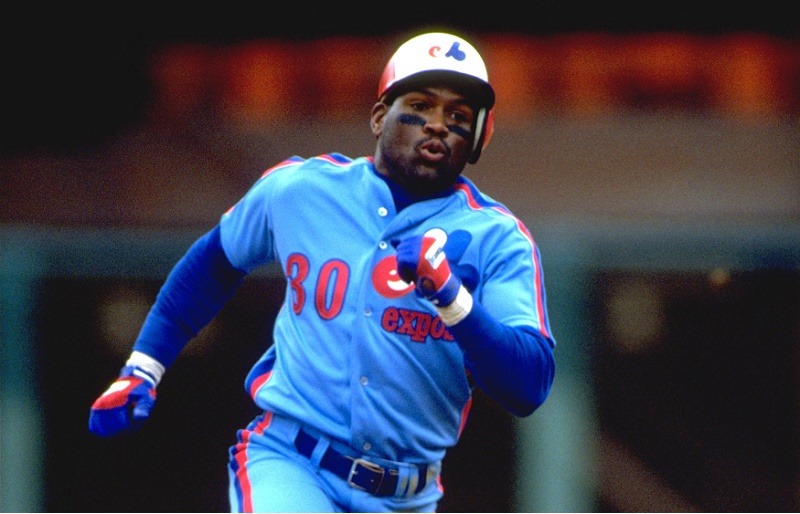 Without the big power numbers (HR and RBI), Hall voters are often skeptical about a candidate like Raines, especially when WAR doesn't move the needle for them. They might wonder how a Hall of Fame player did not get 3,000 hits when playing in 2,502 games. (His 1,330 BB are one reason). These questions probably come up more frequently because he played in Canada in an era when games were not available on cable. While Raines worked his magic, his TV audience was small.
Furthermore, the cocaine scandal from his sophomore season continues to damage him on the character front. Even though he went to rehab and kicked the habit in '82, the stigma of performance enhancement is still there. Voters may wonder if he used cocaine for an extra burst of speed on the basepaths.
Momentum has been on Raines' side in recent years. After hovering below 30% on the ballot in his first two years of eligibility, he reached a high of 55% in 2015, a big jump from 46% the year before. To get into Cooperstown in 2016, he'll have to push that number to 75% or higher. Maybe this year will be the one we finally see Rock in the Hall. If not, 2017 will be his 10th and final chance.
Statistics courtesy of Baseball Reference.
Connect with Eric on Twitter @EricSchaalNY