MLB: Will Trade Deals Make the Seattle Mariners Any Better?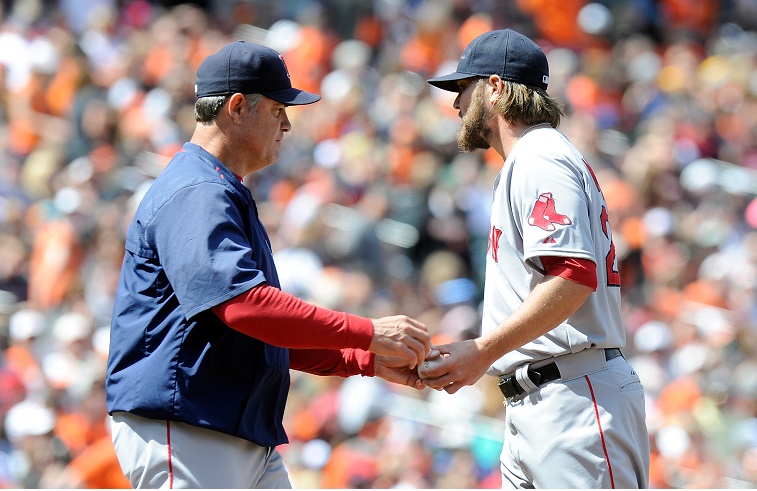 Within days, Seattle lost its No. 2 starter to free agency and its best relief pitcher in a trade. New Mariners GM Jerry DiPoto has been hard at work trying to upgrade a team that was enormously disappointing in 2015. So, before the MLB Winter Meetings get any more eventful, we're checking in on Seattle's return to determine if DiPoto's deals have actually made the team better.
The flurry of trades mainly involved role players before the acquisition of Miley for Carson Smith and Roenis Elias, the latter a lefty starter turned bullpen piece. In Smith, the M's lose 2.3 WAR out of the 'pen in what was a sensational year for the right-hander. Elias had a rough season with a 4.52 FIP and 2.2 SO for every walk allowed. Miley delivered an effective year as the most durable Red Sox starter, yielding a 2.5 WAR.
Many will call this deal a win for the rotation and loss for the bullpen, so a wash overall. DiPoto previously bolstered the Mariners rotation by dealing expendable shortstop Brad Miller, as well as Logan Morrison and Danny Farquhar to Tampa for starter Nathan Karns and a few lesser names. Karns flashed potential in his first full season (at age 27) for the Rays, averaging a strikeout per inning and ending with a 4.07 FIP in 26 starts.
Ketel Marte slides into the shortstop role and, not losing much from LoMo or Farquhar, this move looks like an upgrade for Seattle, especially with Karns moving to spacious Safeco. Less encouraging is the shift in the bullpen, which started getting worse with the trade of Mark Lowe at the 2015 non-waiver deadline.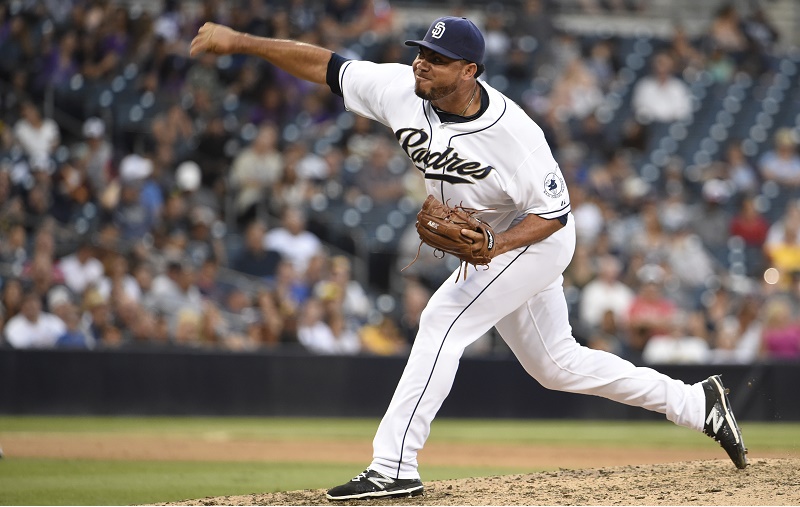 DiPoto traded Tom Wilhelmsen (who saved 13 games for Seattle with a 3.19 ERA) to Texas for centerfielder Leonys Martin in mid-November. The week before, he dealt two prospects to San Diego for Joaquin Benoit in the final year of his contract. As with Miley, acquiring Benoit (who will make $8 million in 2016) means trading for a more expensive team next season.
Getting defense was a major priority for DiPoto, and he achieved that objective with Martin in center next season. Filling the hole of Hisashi Iwakuma comes with the deal for Miley. Maybe a more Felix-like year and the emergence of Taijuan Walker and James Paxton will make the rotation a force in 2016.
As for the sum of the parts acquired in the multiple deals by DiPoto since the World Series ended, it is tough to tell whether weakening the bullpen to strengthen the rotation will pay off next season. Relievers may seem cheap with the free agent contracts going around to starters these days, but just ask the Royals what a deep bullpen can do for your ball club in a pinch. DiPoto has more work to do to get Seattle back into contention.
Statistics courtesy of Baseball Reference.
Connect with Eric on Twitter @EricSchaalNY