MLB: With Fowler Signing, Bullseye on Cubs Gets Even Bigger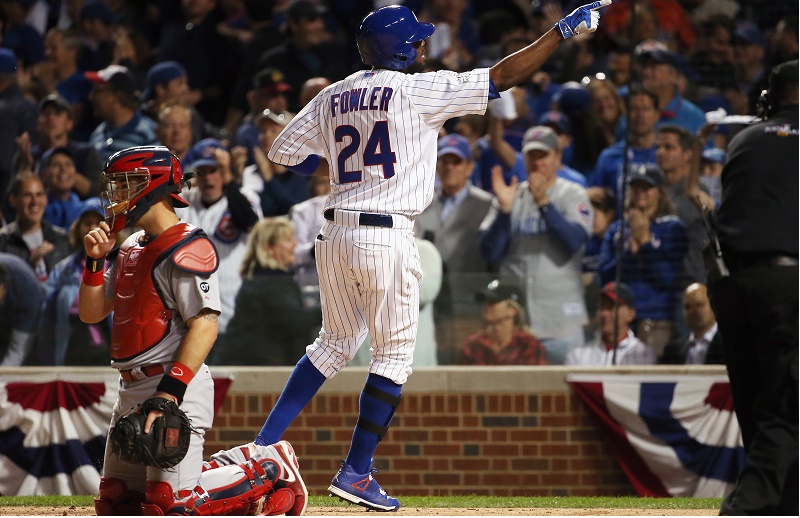 This Chicago Cubs team won't sneak up on anyone this year. After adding free agent Dexter Fowler to the list of high-profile signings, the once lovable losers are guaranteed to wear a bullseye throughout the 2016 season. The Dodgers and Nationals can take a break for a while. These Cubs will have to prove they can stand the pressure and win a World Series as the game's most hunted team.
Recent history says that will be a tall order. Though reports had Fowler headed to Baltimore in a number of scenarios, Theo Epstein's team brought back their center fielder at the bargain rate of $8 million for one year with a $9 million mutual option for 2017. But the numbers aren't as important as the win-now lustfulness displayed by Cubs ownership on the free agent market. Top-dollar contracts for Jason Heyward, John Lackey, and Ben Zobrist were only the broad strokes.
With the deal for Fowler, Chicago is filling in the few blanks left on a team picked by MLB writers, Vegas sports books, and computer projections alike to win the NL Central en route to a title. How the club responds on the field is another matter. Fewer fans will look sympathetically upon the club as an underdog, and every team will look to send Cubs fans home disappointed, if only for nostalgia's sake.
Actually, the World Series favorites of the past five years have all been disappointments. Only the 2013 Tigers entered the season as the prohibitive favorites and made it to a league championship series (where they lost). Otherwise, you see tales of misery from every preseason heavy. The 2014 Dodgers and 2011 Phillies checked out in the division series. As for the 2015 Nationals and 2012 Phillies (Hamels! Halladay! Lee!), they missed the postseason entirely.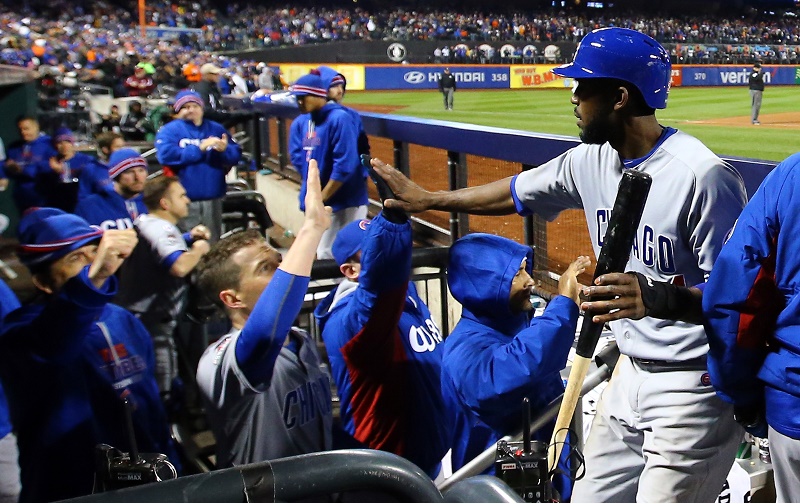 You might argue that those teams were older and more injury-prone, but there is never any surefire way to see a disappointing team coming. (We might suggest passing on 37-year-old John Lackey or 34-year-old Ben Zobrist as a good hedge against injury, however). In any event, the Cubs' 40-man roster is getting short on areas to criticize. The questions we recently had about the Cubs outfield defense? Well, they evaporated when Fowler signed on. Now Heyward can spend the bulk of his time in right field while Fowler reclaims his spot in center.
Kyle Schwarber and Jorge Soler will have plenty of support as they learn the outfield trade. Should Chicago decide it wants to upgrade, Soler could be part of an attractive trade package. Fowler was the club's leadoff man in 2015, so that concern comes off the table, too. In fact, teams hoping for this team to crumble beneath the expectations will have to hope the pitching staff gives way, as it has with so many favorites in the past, beginning with last year's vaunted Nationals rotation.
You might say a great deal of the Cubs' title hopes are riding on Jake Arrieta, a pitcher whose stamina gave way in the NLDS after a historically dominant run. If this Cubs team cannot go all the way, there may be some excuses by the end of the year, but few people will listen to them. From Opening Day, Chicago will play with a bullseye on its collective back, with every opponent dreaming of squashing the team's title hopes for the 109th straight year.
Connect with Eric on Twitter @EricSchaalNY
Statistics courtesy of Baseball-Reference.com.