MLB: With Injuries to Younger Players, Yankees Depth Is Lacking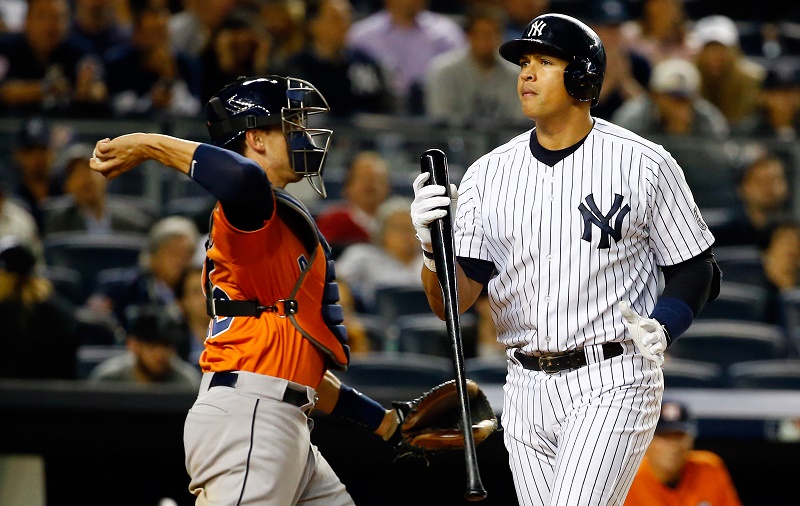 The New York Yankees are in a precarious spot  as an organization. After years of success, building teams through high-priced free agents, big trades, and the occasional stud from the farm system, they've found themselves in an unhappy middle ground. They haven't won a playoff game since 2011 and missed the playoffs two years in a row before sneaking into a wild-card spot with an 87-win season last year. Things aren't trending upward in the Bronx.
The roster is loaded with players who are past their prime and it's not getting better any time soon. Over the course of the next six seasons, the Yanks still owe nine players who are over the age of 31 a total of $397 million. That list includes two years of Alex Rodriguez, two years of C.C. Sabathia, three years of Brian McCann, and six years of Jacoby Ellsbury. According to Fangraphs, the same nine players are projected for a total of 17.1 WAR in 2016, or a little under two wins per player. That's not going to get it done, considering the investment.
But the Yankees do have some younger players they were counting on heading into the new year. Masahiro Tanaka is just 27 years old and pitched well through elbow issues in 2015; 23-year-old slugging first baseman Greg Bird played well in his limited time in New York last year subbing in for Mark Teixeira; and newly acquired 26-year-old second baseman Starlin Castro rebounded from some early problems at the plate to settle in and hit .335/.360/.535 in his final 179 plate appearances, helping lead the Cubs to a 37-19 record over that span.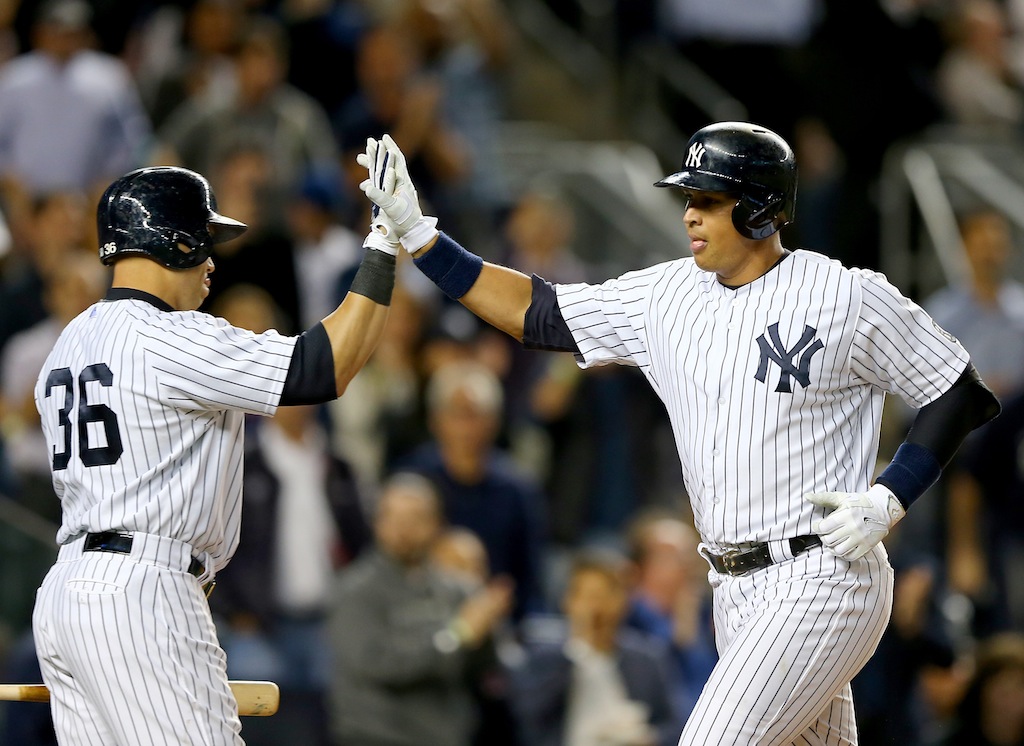 But with less than a week to go before pitchers and catchers report to Spring Training, things aren't looking up for the younger Yankees. Bird has a shoulder injury that requires surgery and he will miss the entire 2016 season. Tanaka has supposedly recovered from surgery to remove a bone spur from his elbow, but general manager Brian Cashman recently stated that Tanaka won't be ready to throw off a bullpen mound when spring training starts. Considering his shaky elbow history, it's a cause for concern at the least.
But, assuming that Tanaka will eventually be able to pitch for the Yankees — a leap of faith, but one with a reasonable path — the real concern here is Bird's injury. The Yankees do have Teixeira blocking him — at least for this season — at first base while Rodriguez will settle at the designated hitter spot for the next two seasons, so there was a reasonable chance that Bird would begin the year at Triple-A Scranton anyway. But no Yankees fan, coach, or front office member would be telling the truth if they claimed to envision a way that the Yanks made the playoffs this season without Bird having a hand in it.
Teixeira had a bounce-back season last year at the age of 35, getting into 111 games and hitting 31 homers — the most he'd hit since 2011 — with a 147 OPS+. Over the three previous seasons, Teixeira averaged just a 105 OPS+ and was showing clear signs of decline. To assume that he will stay healthy and produce at an extremely high level is foolish, which is why Bird was such an excellent backup plan. The young slugger has his flaws, but he's shown an ability to adjust so far in his short time in the major leagues.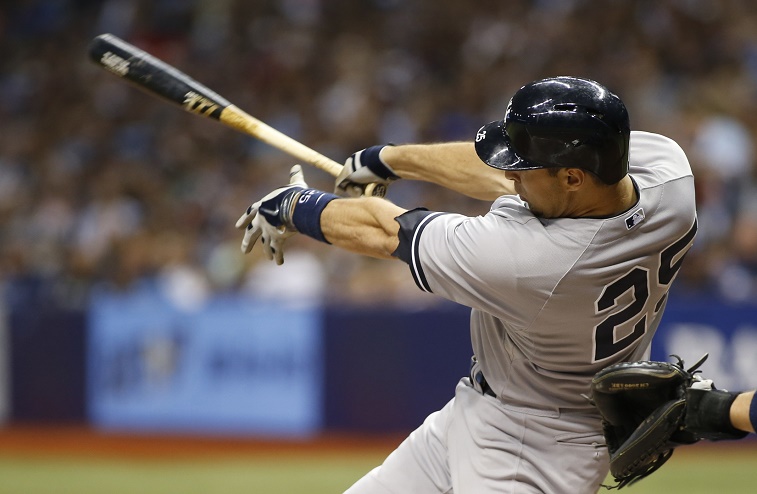 The Yankees will eventually need someone to play first base, as Teixeira has missed a total of 276 games the last four seasons — or about 69 games per year. A-Rod could likely do it, although he probably can't be counted on to handle the position on a regular basis. He played first base for the first time in his career last season, getting into two games and logging nine-and-two-thirds innings.
Cashman could look at outside help as well, and it appears he already reached out to free agent first baseman Ike Davis, according to the New York Daily News. GM Brian Cashman confirmed that the Bombers have been talking with the former Mets first baseman, currently a free agent, in light of Greg Bird being lost for this season due to shoulder surgery.
We've talked to Ike Davis, but that's all I can tell you really. We've talked to a lot of people. In terms of the Greg Bird scenario, we clearly have a need for an everyday first baseman in Scranton (the Yankees' Triple-A club). Anybody that we feel is of quality, and can fit that bill, and is interested and willing to play at Scranton, then we're going to have those conversations with a number of different people. But we have talked to Ike.
Whether Davis does sign with the Yankees — or for that matter, ends up playing in New York and solving their depth issue — is still unknown. Bird's injury just seems like one more nail in the coffin of the 2016 Yankees, doomed due to their massive payroll and huge reserve of over-the-hill players. Until some of those big contracts begin to come off the books and the Yankees have more flexibility to chase younger talent, they will wallow in mediocrity. Every time they have a major injury to a young player, it will hurt that much more. Right now, losing Bird hurts a lot.
Follow Ryan on Twitter @RyanDavisMLB
Statistics courtesy of Fangraphs.com and Baseball-Reference.com.