MLB World Series: Why the Royals Are 2-0 So Far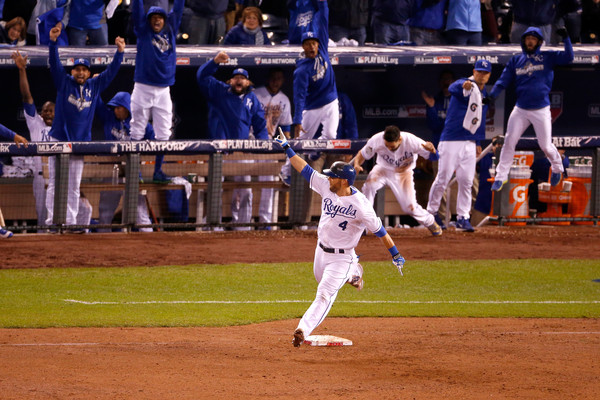 The 2015 World Series is underway, and we've already seen a series worth of unexpected happenings. First off, Game 1 went 14 innings and ended up being the second longest game in the history of the World Series game. Aside from the length, that first contest between the Kansas City Royals and New York Mets saw an inside the park home run, a lost broadcast signal (briefly), a game tying home run in the bottom of the ninth by Alex Gordon (the first of its kind in some 15 seasons), and a game winning sac fly by the Royals' Eric Hosmer. It was one of the best games in the history of the World Series, and one can only wish that every game of baseball had that much action.
Game 2 was another story. The Royals dominated the Mets by a score of 7-1 to take a commanding 2-0 lead in the series as the scene switches over to New York for the next three contests. Johnny Cueto was dominant on the mound for Kansas City and the Mets got little going in a game they expected to win with Jacob deGrom on the hill for them.
Obviously, there is still a lot of action left to happen in this series, but through two games, several things have stuck out about these two teams. With that, here are three instant reactions to the series so far along with some things to expect in the rest of the series.
3. The Mets are hitting like they were in May
Remember how poorly the Mets were hitting earlier this season before Yoenis Cespedes showed up? Well, that's about how putrid their offense has been through two games of the World Series. They got some production in game one, but one of their runs came off an error and they didn't look great by any means. Then came Game 2 when they were basically shut down, with just two hits against the superb Cueto.
Daniel Murphy was great in the postseason prior to the World Series, hitting all of those home runs in consecutive games. He hasn't done much in the first two games though and will need to pick his production back up at home. Other guys like Cespedes, David Wright, and Lucas Duda must produce runs as well. This Royals' offense is too good to keep off the scoreboard for too long, so New York has to keep up.
Speaking of that Royals' offense….
2. The Royals offense is just too good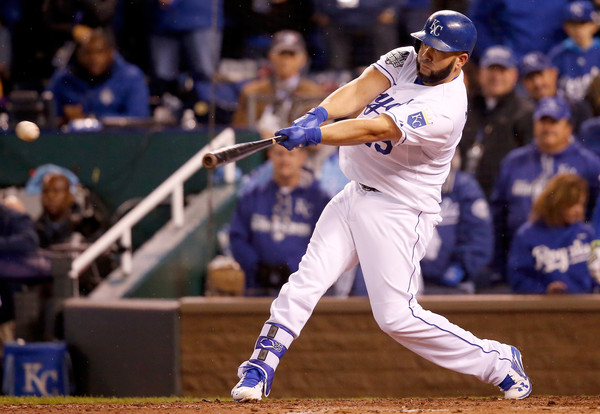 Everybody knew that the Royals could hit coming into this series. However, they have proved why they are one of the most difficult lineups to deal with in these two wins. They simply don't strike out (with just 10 through 23 innings of play in the series) and find a way to put the ball in play. Their style on offense is to be relentless, never give up, and do anything it takes to score. Whether that's stealing a base, taking a walk, or laying a bunt down, the Royals do it all. They've really put their offense on display against the talented Mets' pitchers.
New York sent Matt Harvey and Jacob deGrom to the mound in the first two games. You would of thought that would of guaranteed at least one win for the Mets, yet they are down 0-2. These pitchers haven't seen a lineup quite like this all season long, as the Royals have basically no holes at the plate. Whether it's Eric Hosmer or Alex Gordon or Lorenzo Cain or whoever else, Kansas City is producing and the Mets are in trouble.
1. The Royals are winning the pitching battle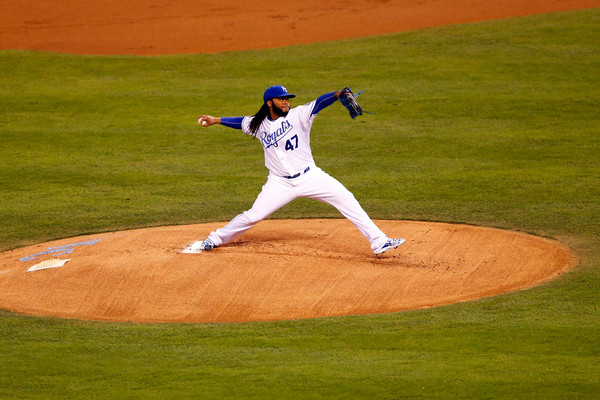 This is the most surprising development in this series. The Royals posses a great bullpen, which is supposed to be where they were going to win games against the Mets. New York clearly had the advantage in terms of starting pitchers coming in, but that advantage has yet to come to fruition.
In Game 1, Edinson Volquez (under daunting circumstances) matched Matt Harvey step-for-step, keeping his team in the game until his offense came through late. Of course, the bullpen was also spectacular in that game, pitching so many innings. The jolt that Volquez's performance gave them was critical to their Game 1 victory, however.
Then in Game 2, it was supposed to be Jacob deGrom's night. Even before the series began, people were saying that the Royals needed to win Game 1 because they weren't going to beat deGrom in Game 2. Those people didn't consider just how well Johnny Cueto can pitch though. Cueto was absolutely electric, going the distance, and easily outperforming deGrom. He gave the bullpen a break after all that work they got in Game 1 and has put Kansas City in position to win its first title in 30 years.
New York must pitch better at home if they plan on extending this series past four games. Luckily, they own a deep rotation and will send Noah Syndergaard and Steven Matz to the mound in the next two games. The Royals' rotation isn't nearly as deep, but that whole roster looks hungry for the title, so they could surprise everyone and continue to pitch well.
It's not over by any measure, but the Mets are in a hole and have some issues to fix if they want to dig out if it. Playing in front of their home fans might be the perfect answer to those problems.