The Worst MLB Free-Agent Contracts You Probably Forgot About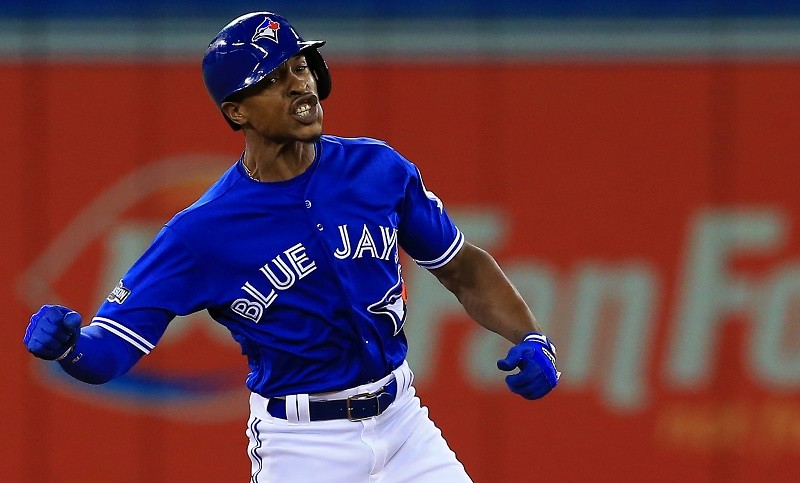 Remember all those big free-agent contracts ahead of the 2016 season? If you were a pitcher and your name ended in "e" (Greinke, Price), you were guaranteed $30 million a year, minimum. Hitters with names ending in "s" (Davis, Cespedes) got $23 million as the baseline. Buyer's remorse set in early for some of these deals. Even though it's a long shot, we wish teams luck getting their money's worth by the time they end.
Who can blame general managers or owners who sign off on nine-figure deals? One day, Scott Boras appears and tells you to meet his player's demands or your most hated rival will embarrass you for the next seven summers. So you pay him and hope the player discovers the fountain of youth, even though A-Rod never did. Zack Greinke hasn't either, but he still has time.
These deals are easy to remember, as are those of Jacoby Ellsbury and Ryan Howard. If you drill down into the middle tiers of free agency of the past five years, you'll find a number of appalling deals fans probably have forgotten about. As recently as 2013, the player formerly known as B.J. Upton commanded a five-year contract in the high eight figures. That same year, Nick Swisher's agent got the jovial ex-ballplayer four years at a similar rate.
These deals happened, and there are many more eyebrow-raisers worth noting. Here are the eight worst free-agent deals of very recent history, ranked.
8. Anibal Sanchez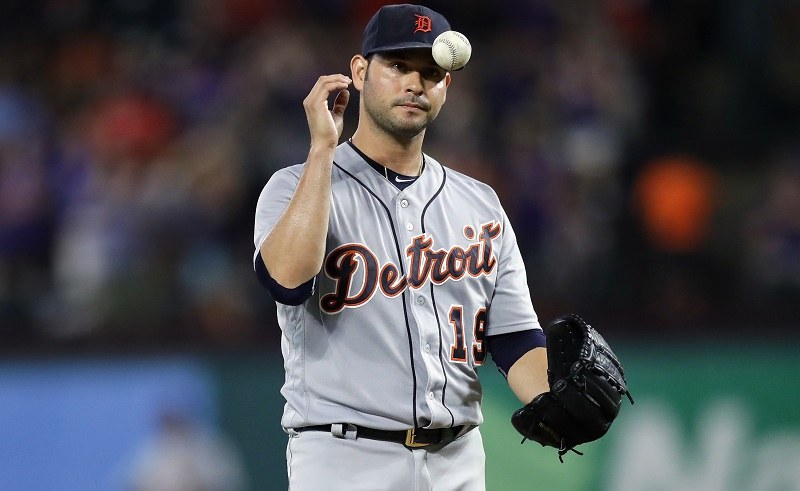 At five years for $88 million, Detroit's deal for Anibal Sanchez looked good out of the gate. The right-hander had a sensational 2013 season (14-8, 2.57 ERA, 6.0 WAR). Since then, his ERA has gone up about a run per year and he has not exceeded 157.0 IP. His 2016 season (7-13, 5.87 ERA, 0.8 WAR) was largely a disaster. Without that first year, this contract would be almost worthless, so there is time for Sanchez to salvage it in his final year for the Tigers.
7. Michael Bourn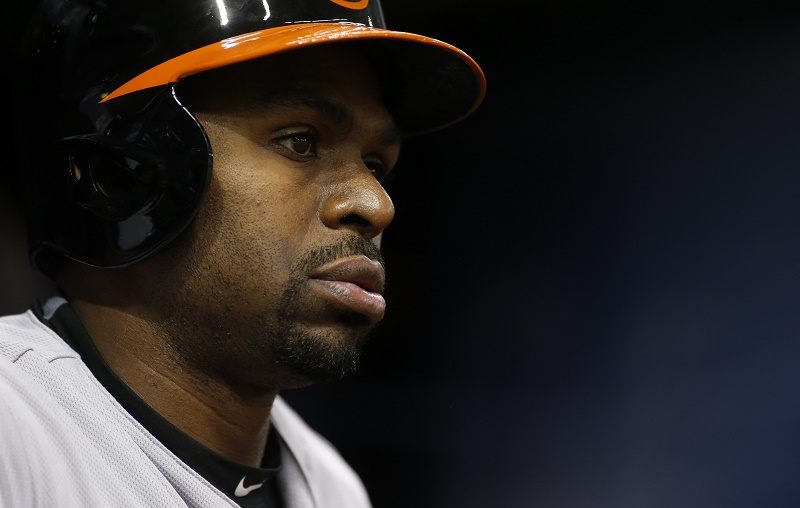 If you're gonna get nothing back from a four-year contract, you hope it's only worth $48 million. That's what the Indians gave Michael Bourn ahead of 2013. Four teams, 65 steals, and 14 HR later, the deal died a merciful death after Bourn finished out the 2016 campaign in Baltimore. We're guessing Cleveland expected more from Bourn one season removed from the 2012 All-Star Game, but at least this stinker quietly expired. Had Bourn played for the Indians last season, he would have been the club's highest paid player.
6. Nick Swisher
Back in 2008, Yankees GM Brian Cashman made an under-the-radar trade that brought Nick Swisher to New York in return for Wilson Betemit. The animated, switch-hitting outfielder/1B went on a great four-year run, averaging over 60 extra-base hits per year at a low salary. The next offseason, Cleveland gave Swisher a four-year deal worth $56 million. His 22-HR season in 2013 was decent enough, but he never hit more than 8 HR again. In 2015, the Indians released him; the following spring, Atlanta did the same. He spent 2016, the last year of his contract, in the Yankees' minor league system, with Cleveland picking up the check.
5. Edwin Jackson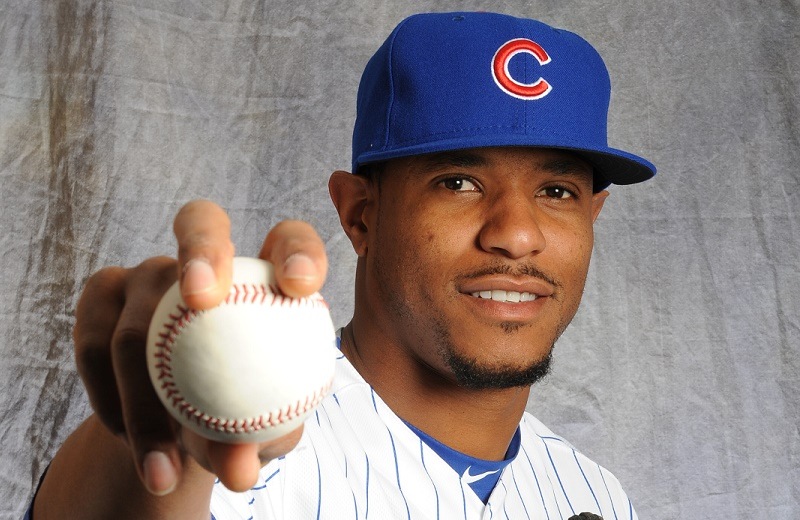 We could run with the free-agent class of 2013 all day. Edwin Jackson was yet another whopper out of that group. Signed for four years at $52 million by the Chicago Cubs (thanks, Theo), E-Jax quickly wore out his welcome with a league-worst 18 losses in his first year. He followed that up with a 6-15, 6.33 ERA season in 2014. Three teams and many bombings later, the Cubs were still paying Jackson while they planned their World Series parade. Everyone — baseball geniuses included — has their share of terrible contacts.
4. Melvin Upton, Jr.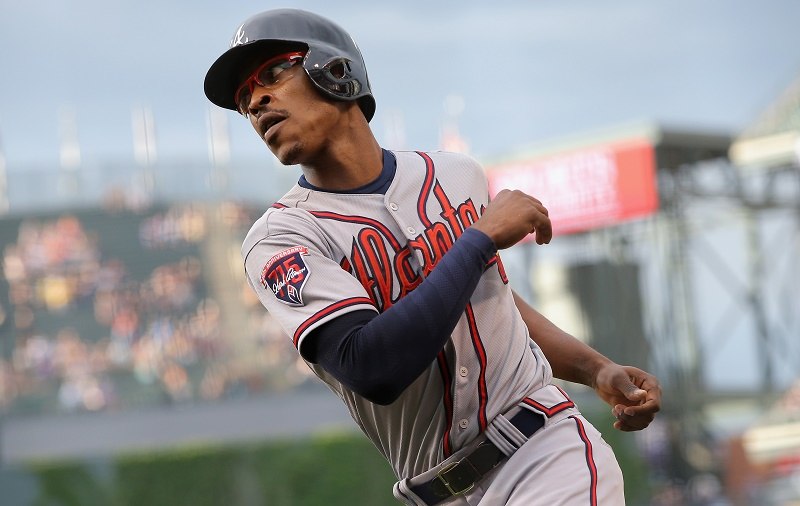 Now you call him Melvin, but when you knew him as B.J. Upton, he had several solid years for Tampa. As soon as he signed with Atlanta for five years at $72.5 million, his game deteriorated badly. That first year with the Braves (2013), Upton hit .184 and somehow scored just 30 runs in 126 games. The next year wasn't much better, and soon he had a new name and a new team (San Diego). You might call his 20 HR in 2016 a bona fide comeback, but nearly all of the money paid out by the Braves and Padres was wasted. There's one year left on this deal, if you're wondering.
3. Shin-Soo Choo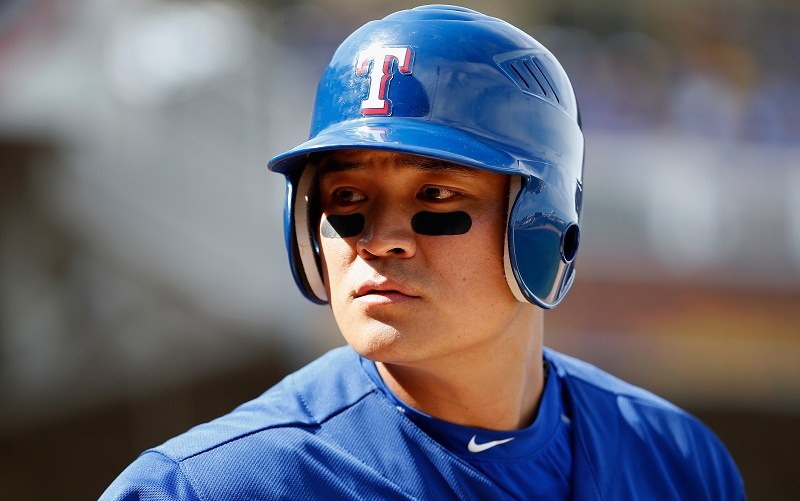 For this borderline debacle, we turn to the 2014 class of free agents. That offseason, Texas signed Shin-Soo Choo to seven years at $130 million. Management has probably regretted it ever since. Outside of 2015, when he hit .276 with 22 HR and 94 R, Choo has been a low-average, oft-injured albatross. Now 34 with four years and $82 million still owed to him by the Rangers, we're terrified at how bad this deal will get. In 2016, the switch-hitting outfielder only played in 48 games and hit .242 with 7 HR.
2. Pablo Sandoval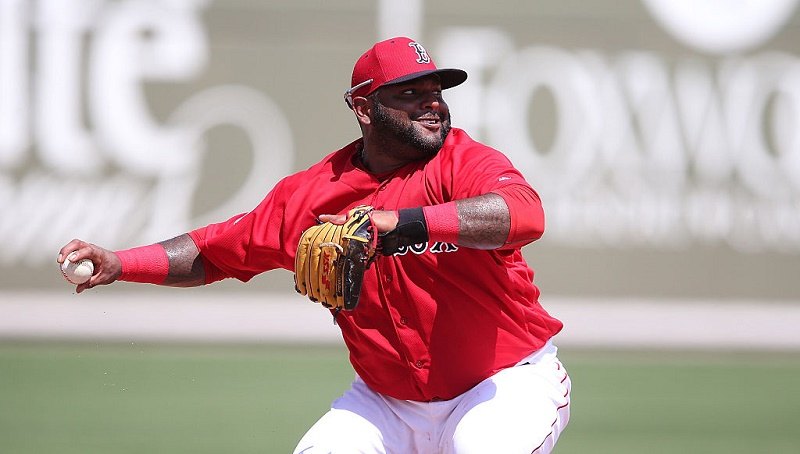 Since he only played three games and didn't get a single hit in 2016, you may have forgotten about Pablo Sandoval. The Big Panda is going into the third year of his $95-million contract with the Red Sox in 2017 and has yet to contribute anything. While his forgettable, horrendous 2015 campaign (-2.0 WAR) cannot be unplayed, Boston management must be wary about next season. In fairness to Sandoval, his deal isn't much worse than the seven-year, $72.5 million contract for Rusney Castillo. That one's on the books through 2020, but the only place you'll see Castillo play is the minor leagues.
1. Josh Hamilton
This one is a bit hard to describe as obscure. Most fans know the Hamilton deal — five years, $125 million — is among the worst ever. Yet because the Angels paid Hamilton to disappear in 2015 and he's been injured ever since, the deal drifted out of our collective consciousness. We're here to bring it back in all its hideous splendor. It started out bad but not terrible: Hamilton slugged 21 HR and played 151 games in 2013.
Then things fell apart. The 2014 season was a mix of injuries and poor performance (10 HR, .745 OPS in 81 G). In early 2015, news broke that Hamilton, a recovered addict, had suffered an offseason relapse. Anaheim's front office wanted him suspended so it wouldn't have to pay him his salary that year. When it didn't happen, the club shipped him from Anaheim to Texas, who agreed to pay $2 million a year of his $25 million salary. In August 2016, the Rangers released him, but the Angels will keep paying through 2017.
Connect with Eric on Twitter @EricSchaalNY
Statistics courtesy of Fangraphs and Baseball-Reference. Contract data courtesy of Spotrac.