MLB: 7 Worst Red Sox Contracts of the 21st Century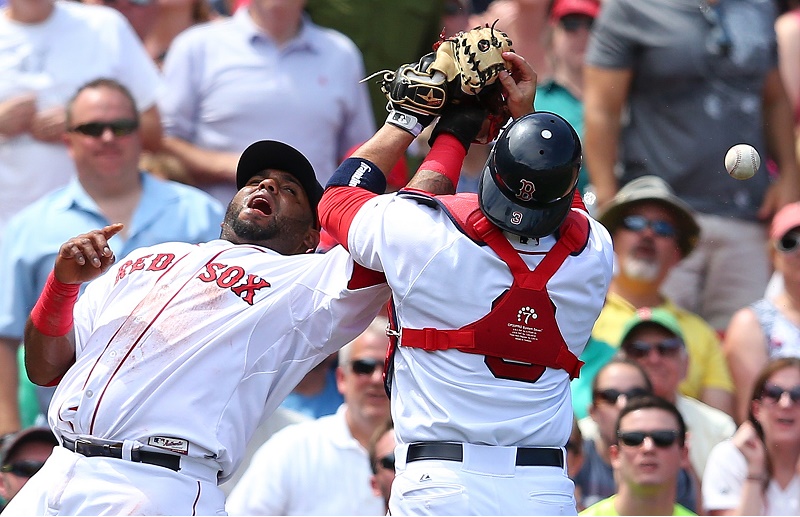 Is this period the greatest era in Boston Red Sox history? Maybe the teams taking the field during World War I were better, but it doesn't take a history buff to know that was a long time ago. (Back then, the Sox were a proto-Yankees organization, complete with the Babe Ruth to prove it.) If you look at the 21st century, no American League club tops the franchise's three World Series championships.
Sure, there were some setbacks along the way — the 2003 ALCS, Chicken-and-BeerGate (Beerghazi?), and the Bobby Valentine sideshow — but three titles make these lapses seem trivial. Boston's historically great franchise is back among the elite, and the 2017 club suggests more great things will come. It's doubtful even the David Price contract can mess with this good thing.
In fact, the only thing a modern Red Sox fan might complain about is the lack of a dynasty amid all this winning. The 2004 club that featured four of the best players of the era yet claimed just one title. Likewise, the loaded 2007 club lost to a team called the Tampa Bay Devil Rays the following postseason. How did these things happen? Well, an interested party could always point to a bad contract here, a dumb trade there, and give the general manager hell.
If you agree, we have some names, dates, and figures for you to quote for friends and/or hosts of talk-radio programs. Here are the seven worst Red Sox contracts of the 21st century.
7. Edgar Renteria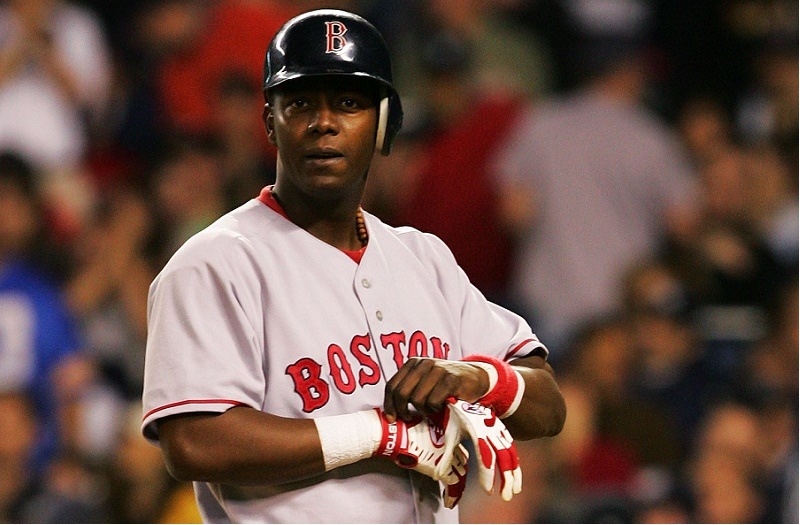 In a time when light-hitting outfielders get long-term deals at $20 million a year, a four-year deal at $40 million doesn't sound terrible for a Gold Glove/Silver Slugger shortstop. However, Edgar Renteria did not bring his A-game to Boston. He scored 100 runs in 2005, his only year in town, but he also made 30 errors and managed a mere 1.8 WAR.
After that one season, Theo Epstein shipped him to Atlanta for a Braves prospect who never made it. The deal ended up burning another $11 million after Renteria was gone, so this blunder cost ownership about $20 million.
6. Julio Lugo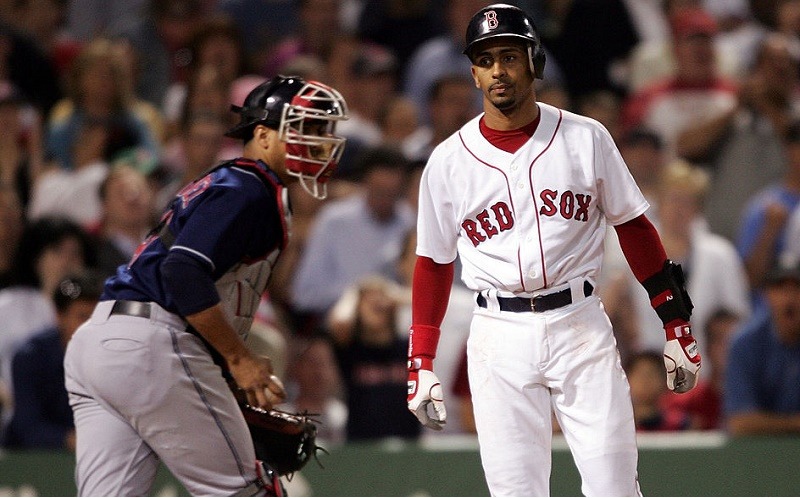 The great Nomar Garciaparra was not easy to replace. After the Red Sox sent him packing mid-2004, Renteria came next, lasting one season. A few years later, Epstein and his team signed Julio Lugo to four years at $36 million to fill the void. Lugo hit .251 with 10 HR for Boston over parts of three seasons while delivering a negative value (-0.4 WAR) overall.
The most embarrassing moment came when management designated him for assignment mid-2009. A fire-sale trade followed, with Lugo heading to St. Louis in return for a minor-league ballplayer with a pulse.
5. Daisuke Matsuzaka
When the Red Sox bid $103 million for six years of Daisuke Matsuzaka, it sounded like a ton of money. Nonetheless, Boston scouts liked his record in international competition, and there was word Dice-K was bringing a "gyroball" (a trick pitch) with him. Turns out the gyroball was a hoax and Matsuzaka just wasn't that good.
Over those six years, he managed a total of 50 wins while posting a 4.52 ERA. There was the 2007 World Series win with Dice-K on board, but the list ends there. The worst part was watching him pitch. Averaging 4.3 BB per game, it was an exercise in how to avoid contact — dull stuff for players and fans alike.
4. Matt Clement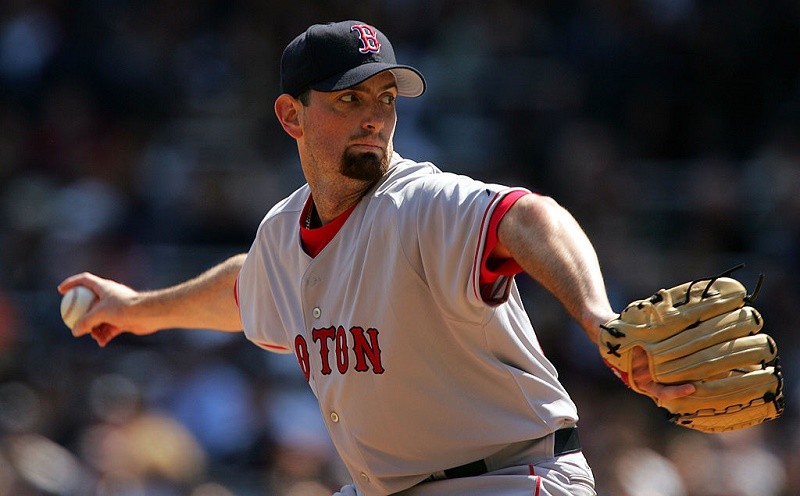 After the Sox returned to the winner's circle in 2004, management let Pedro Martinez walk in favor of additions like Matt Clement. Signed for three years at $25.8 million, Clement came firing out of the gate with 10 first-half wins in '05 despite an ominous (3.85) ERA.
During the second half, he was hit in the head with a ball struck by Carl Crawford (more on him later) and never pitched well again. By the following year, his career in baseball was over. Clement ended his time in Boston with a 5.09 ERA in just 256.1 IP.
3. Pablo Sandoval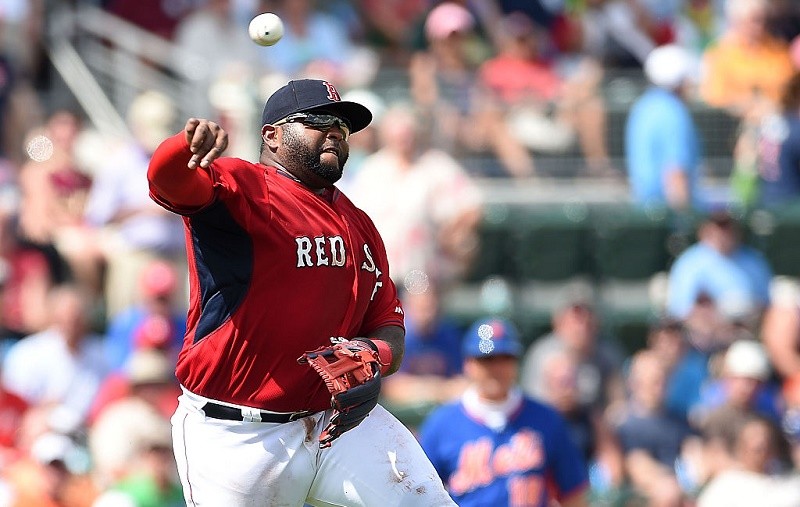 We're not ones to kick an injured player while he's down. In 2016, Pablo Sandoval missed nearly the entire season due to a shoulder injury and the surgery needed to repair it. So we only have the first year of his five-year deal ($95 million) to dissect. Based on that evidence, this deal could become the worst deal Red Sox management ever made.
The Panda was bad at the plate (.245, 10 HR, .658 OPS) and worse in the field (15 E) in 2015, ending with an unthinkable -0.9 WAR. That's all Boston has to show for the $38 million it paid. Maybe Sandoval can regain his form in 2017, but there's $57 million to go on this deal.
2. Rusney Castillo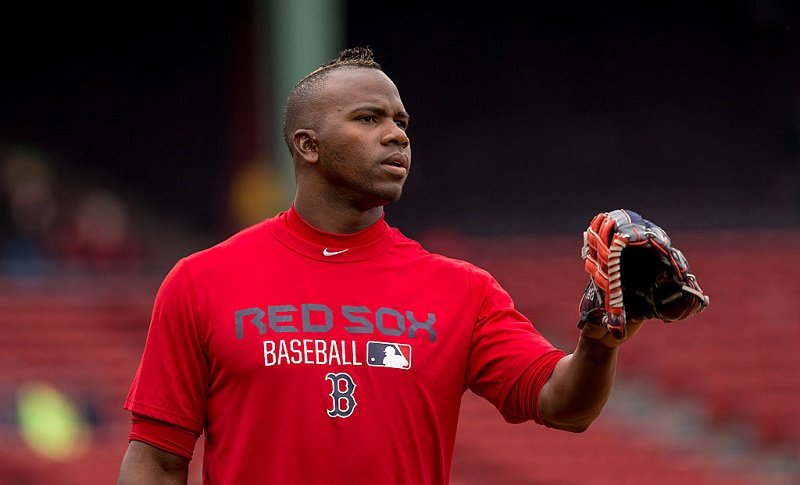 While the Sandoval contract looks grim, Boston already waved the white flag with the seven-year, $72.5 million deal the club made for Rusney Castillo. After appearing in bits of three seasons, the Red Sox placed the Cuban-born outfielder on waivers, which he cleared (Read: No one wanted him). That left a demotion to the minors as the logical next step, so that's what Castillo does — he plays AAA baseball for over $10 million a year.
We haven't heard a story this sad since the Kei Igawa saga unfolded in the Bronx. Through three years, Castillo posted a .262 average and .679 OPS with 7 HR (99 G).
1. Carl Crawford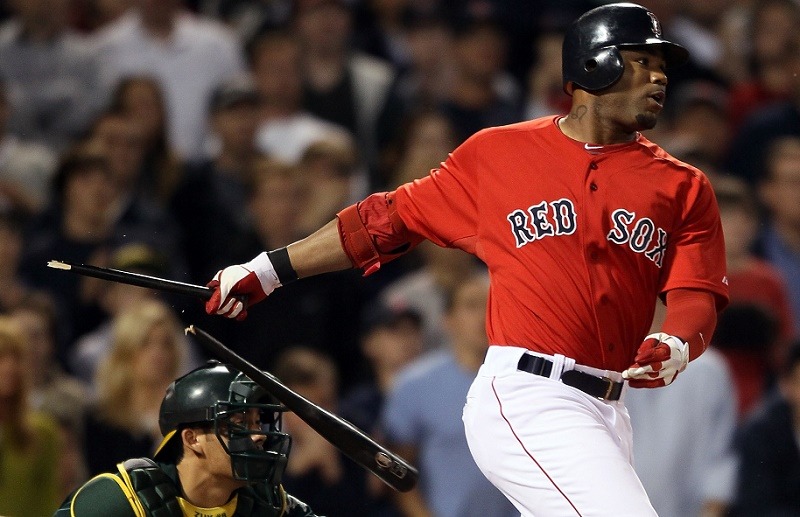 Before the 2011 campaign, Boston opted to throw $142 million over seven years to Carl Crawford, which became one of the worst contracts ever signed. Coming off back-to-back All-Star games, C.C. had a solid early career (.296/.337/.444) with the Rays, but it wasn't $20 million-a-year stuff. That quickly became apparent over his first two seasons with the Sox, when Crawford hit .260 with a total of 9 HR and 23 steals. For $40 million, you might say that wasn't a great return.
Luckily for Epstein and his team, Boston was able to dump the Crawford contract on Los Angeles when it packaged Adrian Gonzalez and Josh Beckett along with it in a mid-2012 deal. After that point, it was the Dodgers' problem.
In retrospect, after learning Red Sox scouts were tracking Crawford off the field — as Epstein revealed before C.C's first season in Boston — this situation was doomed from the start. Six years into the deal, Crawford was a man without a team and unlikely to play anywhere in 2017. He'll make $21.8 million, regardless.
Connect with Eric on Twitter @EricSchaalNY
Statistics courtesy of Fangraphs and Baseball-Reference.