MLB: 7 Worst New York Yankees Contracts of the Century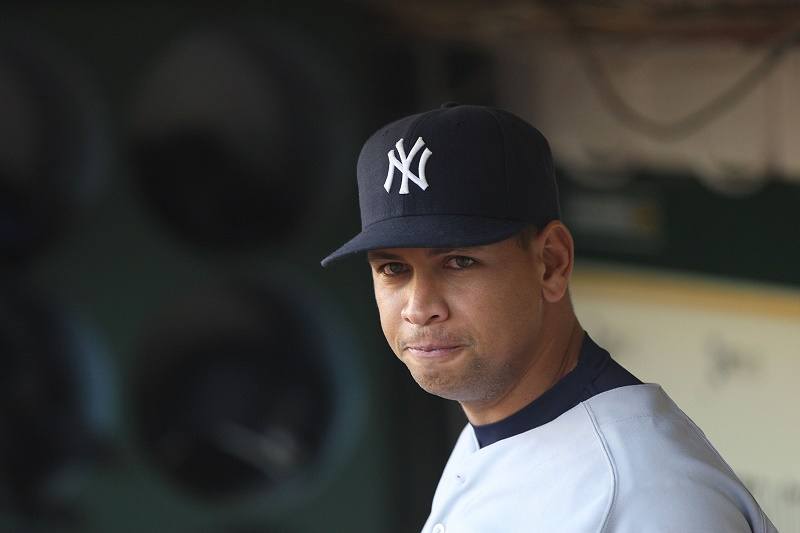 The A-Rod era is over. With a little perspective, it doesn't seem terribly different from other raucous periods in the history of the New York Yankees. Star comes to New York; star fails at first and becomes hated; star succeeds and wins championship, along with the adoration of Yankees fans; repeat. Along the way, A-Rod sold lots of tabloids, won a title, and gave people plenty to talk about on the radio. Mission accomplished, a cynic might say.
Yet this period in modern franchise history was anything but ordinary. Coming off a stretch of four World Series in five years — a fifth was actually within Mariano Rivera's grasp in 2001 — the Yankees machine was focused solely on claiming titles. A few years without a victory parade seemed like an eternity. The front office, egged on by ownership and investors, traded well-regarded prospects for veterans and bought whatever free agents it could to feed the beast.
As so many teams learn, this strategy almost never works. In the 13 seasons following the acquisition of A-Rod, the Yankees only hoisted one more championship banner. During that span, some contracts started out great then fizzled out late (see: Mark Teixeira); some contracts returned solid value throughout (see: Hideki Matsui); and some were total flops.
The total flops are the subject of this list. Here are the seven worst Yankees contracts of the A-Rod era, which began at the start of the 2004 season. Rankings progress from the bad (No. 7) to the worst (No. 1).
7. Jose Contreras
Back in 2002, $32 million meant something, and that was what the Yankees gave Cuban sensation Jose Contreras for four years in the Bronx. New York had hit big with Orlando "El Duque" Hernandez in the past and probably expected Contreras, then 31 years old, to be his successor in pinstripes. It quickly became apparent that Contreras had little in common with the laid-back El Duque despite the former's track records in international play.
Contreras's lumbering, high-stress style was difficult to watch at times, and it took him a full season to find his groove in the big leagues. By his second year, he couldn't do better than a 5.64 ERA in 18 starts. The Yankees traded him to Chicago at the 2004 deadline with a guarantee it would pay his salary for the full year. Folks wondering how the Yankees had such a weak rotation for the 2004 playoffs might point to the hole created by Contreras.
6. Alex Rodriguez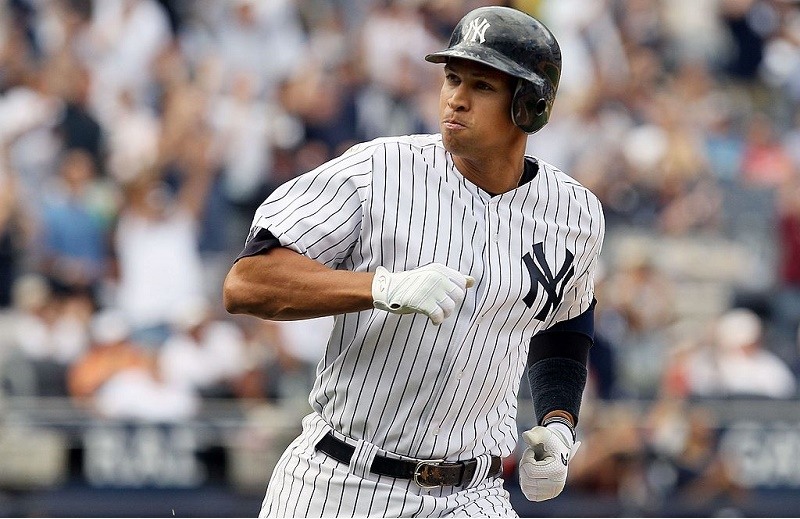 Remember when everyone thought that 10-year, $252 million contract for Alex Rodriguez was crazy? Actually, it would have been an amazing deal if it went to term. A-Rod would have finished a historic run at the age of 35 with more than 30 home runs every season (high: 57) and more than 100 RBI (high: 156). Throw in five years of .300 and a 1.000 OPS or higher and you have one of the greatest decades in baseball history.
But wait — there was an opt-out after 2007. When the Yankees renegotiated with A-Rod after he opted out, the club committed to another 10 years with a player who already turned 32. The second deal was bad, though it did include four years of 30+ HR and a magnificent postseason performance in 2009.
New York should have learned its lesson by the time C.C. Sabathia opted out four years later, but it didn't. For the organization's sake, fans should hope Brian Cashman avoids the opt-out trap in the future.
5. A.J. Burnett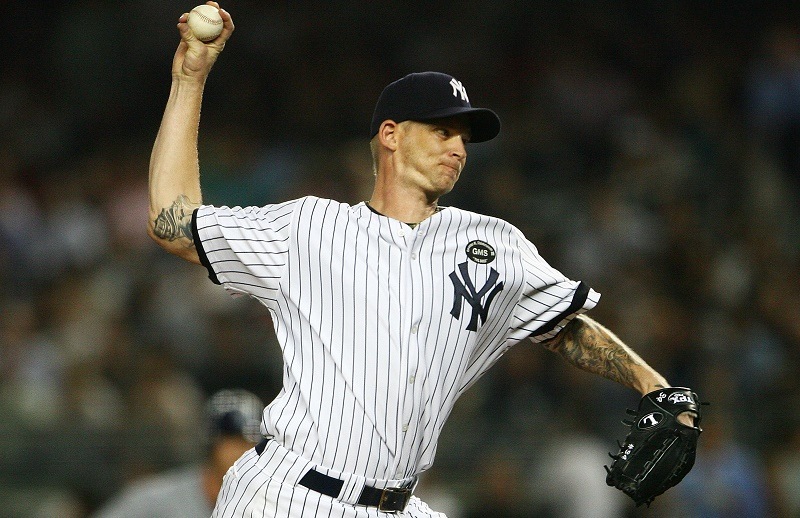 Between 1995 and 2007, the Yankees appeared in every postseason and racked up six AL pennants along with the four titles. When the club missed the playoffs in 2008, it broke that string of 13 consecutive years of October baseball. So the club went all-in on the free-agent market with the new Yankee Stadium set to open in 2009.
In addition to Teixeira and Sabathia, New York signed hard-throwing A.J. Burnett to a five-year deal worth $82.5 million. Most people knew this contract would blow up at some point, but it started with a solid year (13-9, 4.04 ERA) and a World Series win, so Burnett built up credit.
In his second year in pinstripes (10-15, 5.26 ERA), he used up most of that credit. By the third (11-11, 5.15 ERA), it was clear that the contract was a mistake. The Yankees traded Burnett to Pittsburgh for two low-level prospects, agreeing to pay $18 million of the $31 million left. So the Yankees paid $50 million for one good season (4.4 WAR).
4. Jacoby Ellsbury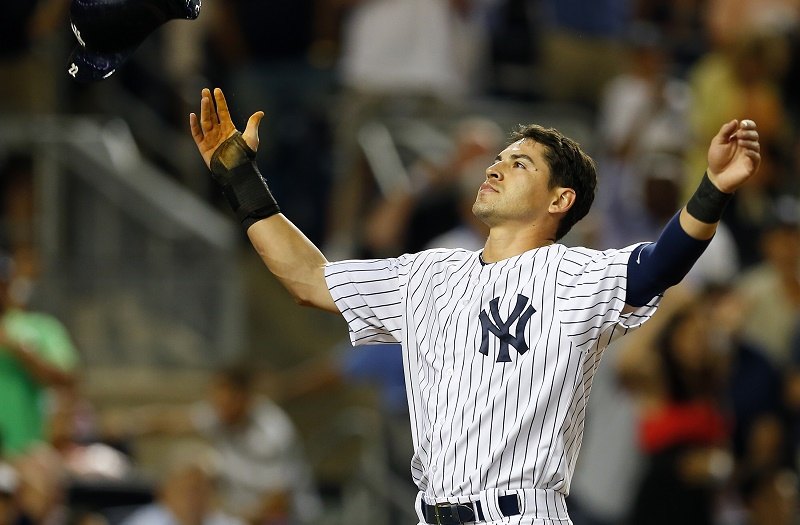 We cannot predict how the final four years of Jacoby Ellsbury's contract (seven years, $153 million) will go. But we can safely predict that it will be among the worst five or six deals New York made during the A-Rod era. Through three seasons, Ellsbury peaked at .271 (.328 OBP) with 16 HR and 71 R, and that was his first year in pinstripes (2014). The next two seasons were a mix of injury and minimal impact at the plate.
According to Fangraphs, Ellsbury had a value of 2.9 WAR combined for 2015 and 2016, and he delivered that at the cost of $43 million. If things continue at this pace, New York could end up paying about $130 million for six years of a mediocre player. As the club continues the rebuilding process, Ellsbury stands as the last bad contract Cashman must reckon with for the long term. In that sense, he's a throwback to the previous decade.
3. C.C. Sabathia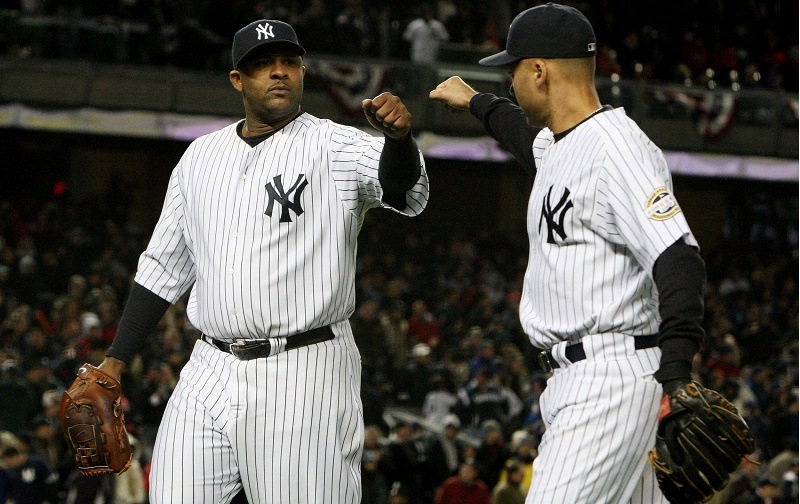 As was the case with A-Rod, the original contract the Yankees gave C.C. Sabathia (seven years, $161 million) would have been great had it ran its course. Those first three years, the big left-hander went 59-23 with a 3.18 ERA (17.4 WAR), which Fangraphs estimates was worth $117 million on the free-agent market. Throw in one more decent year plus the inevitable decline and you have yourself a solid deal with the 2009 Series win as icing on the cake.
But the Yankees caved to Sabathia's demands for more years after he opted out in 2011, and the new six-year pact extended through 2017, when Sabathia will be 37. Since the opt-out, Sabathia has had only one good season (2012), one decent one (2016), and three bad ones. The 2017 campaign will decide whether this contract is a top-three disaster for the franchise or merely a top-10. Either way, $122 million is way too much to pay for a few good seasons.
2. Carl Pavano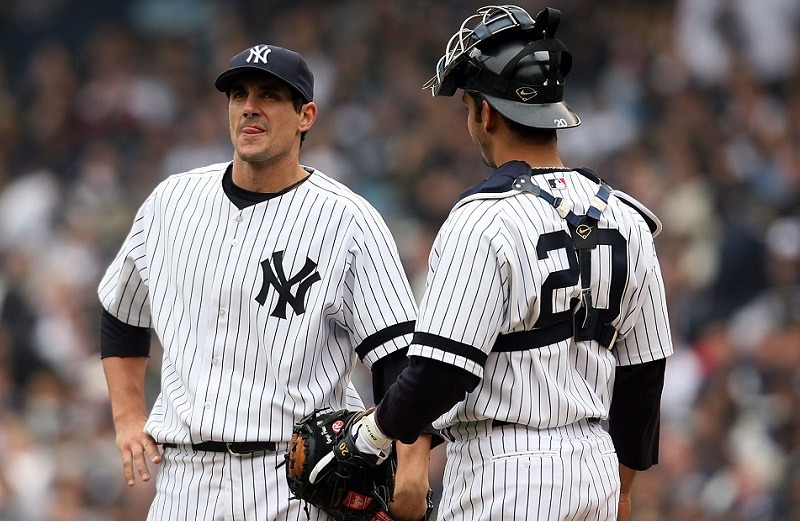 When the Yankees signed Carl Pavano for four years at nearly $40 million, the right-hander was 29 and had just completed a 18-8, 3.00 ERA season for Florida. Many teams bid for services but the Yankees got their man. After a few average months in 2005, the wheels completely came off the Pavano train. It began with shoulder and rotator cuff problems that ended his first season halfway through.
New York tabloids had a field day with Pavano's rehabilitation in early 2006. The right-hander, later dubbed "American Idle," hurt his back in Spring Training before being sidelined with a butt injury. By May, he needed surgery for a bone chip in his elbow. During that rehab, he crashed his Porsche and broke a rib, ending his season. Somehow, he was the club's Opening Day starter in 2007, but it didn't last; Pavano had Tommy John surgery in June and ended his Yankees career with a 5.00 ERA in 26 starts.
1. Kei Igawa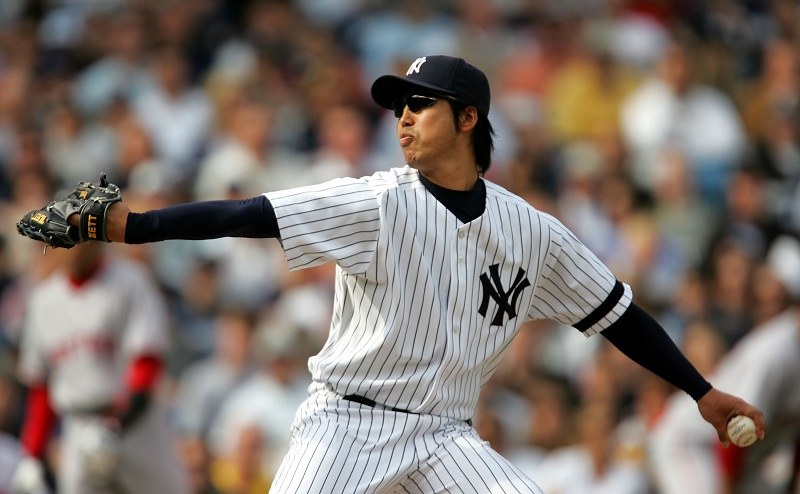 Though you can dump on the performance of Ellsbury or Contreras, at least those guys stunk in the Majors. Kei Igawa, whom the Yankees signed for five years at a total of $46 million, did most of his bad pitching in the minor leagues. New York coaches didn't like anything they saw from the Japanese star who joined the club in 2007. After 14 appearances they sent him down. Over the next four and a half years, he only donned the pinstripes for two games (4.0 IP).
What did Yankees scouts ever like about Igawa? It's impossible to say, but even the casual observer could see his stuff was below-average. His fastball didn't pop and his control was subpar.
In the later years, the New York Times did a profile about Igawa traveling every day from his apartment in Manhattan to games for the AA club in Trenton. He wouldn't agree to return to Japan, so the Yankees subjected him to that humiliation on a daily basis. The organization hopes the Igawa deal will represent the bottom for a long time to come.
Connect with Eric on Twitter @EricSchaalNY
Statistics courtesy of Fangraphs and Baseball-Reference.