MLB: Yankees Finally Encounter the Dark Side of Rebuilding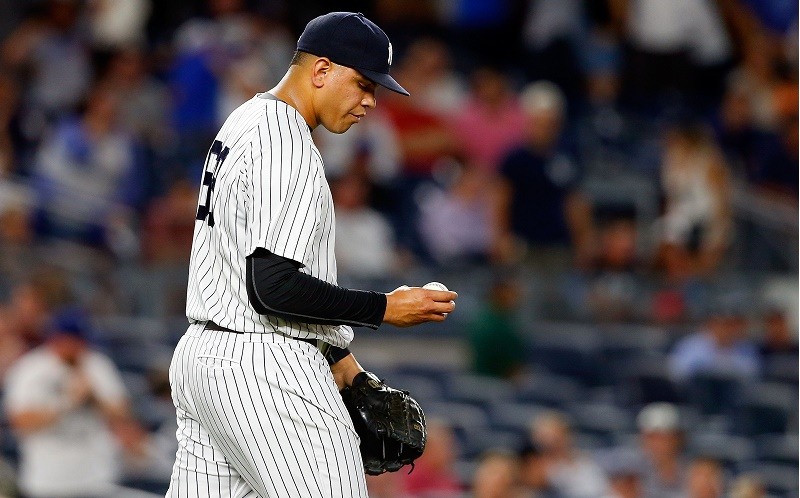 What did you expect, Yankees fans? A team is not supposed to trade its two or three best players, promote a bunch of rookies with no Major League experience, and then steamroll its way to the playoffs. It's called "selling" because in the end you have less, not more. But we'll forgive you for believing in the surge powered by a no-name bullpen and the unstoppable Gary Sanchez. Selling may mean getting younger and more exciting, but the dark side involves losing, often in bunches.
New York had AL East's best record (24-13) between August 1 and September 13, setting up the club for an improbable shot at the division title. The Yankees entered that fateful week just four games out of first place with the Dodgers and Red Sox ahead. The way Sanchez was hitting, the bullpen throwing, and Masahiro Tanaka making his Cy Young case, they looked the part of contenders.
But reality set in, beginning with several meltdowns out of a bullpen vacated by Aroldis Chapman and Andrew Miller. A Carlos Beltran RBI or two would have done wonders. You might question manager Joe Girardi's moves against LA and Boston, but he felt his best shot was using an army of relievers in lieu of reliable starters. Six losses in seven games later, the club became a fringe wild-card contender. And the body count on the disabled list made even that prospect daunting.
In sum, the Yankees are short on reinforcements in this war of attrition. New York may still have an outside shot at the wild card, but the remaining players must overachieve to get there.
The growing Yankees disabled list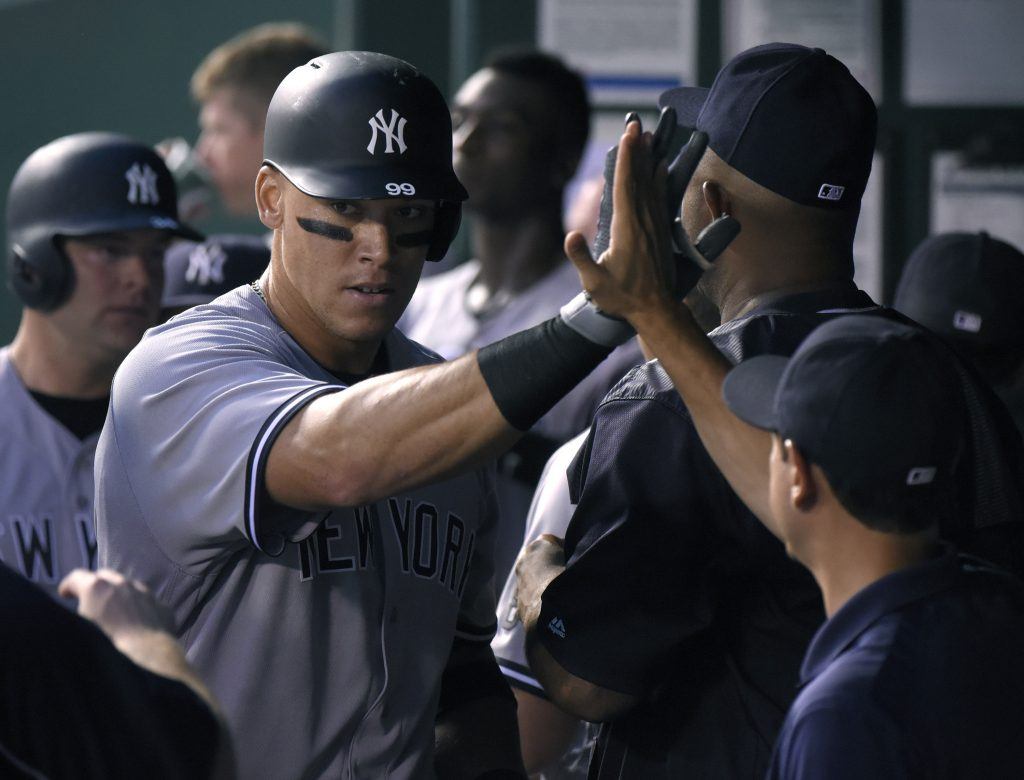 During the Dodgers series, the Yankees lost right-fielder Aaron Judge to an oblique injury. Later in the week, second baseman Starlin Castro left a game in Boston with a hamstring strain. Center fielder Jacoby Ellsbury went down the same game with a bruised knee after he hammered the wall at Fenway Park. The Yankees believe Castro and Judge will miss the rest of the season, while Ellsbury could play in the Tampa series.
As far as right-handed power goes, Sanchez and newly acquired Billy Butler remain the only threats in the lineup with Judge and Castro out. Any decent left-handed pitcher can easily navigate the left-hand heavy Yankees lineup in their absence. Switch-hitting Aaron Hicks, absent since an August hamstring injury of his own, returned to the club September 20 to play in Tampa.
With a batting order that now includes Hicks, Ronald Torreyes, Mason Williams, and Donovan Solano, New York needs lights-out pitching from its rotation to compete in the final games of the season. Maybe Sanchez's tear is only halfway done, but otherwise even optimistic fans have to see a tough path to scoring runs from this group on the roster.
Bullpen and production holes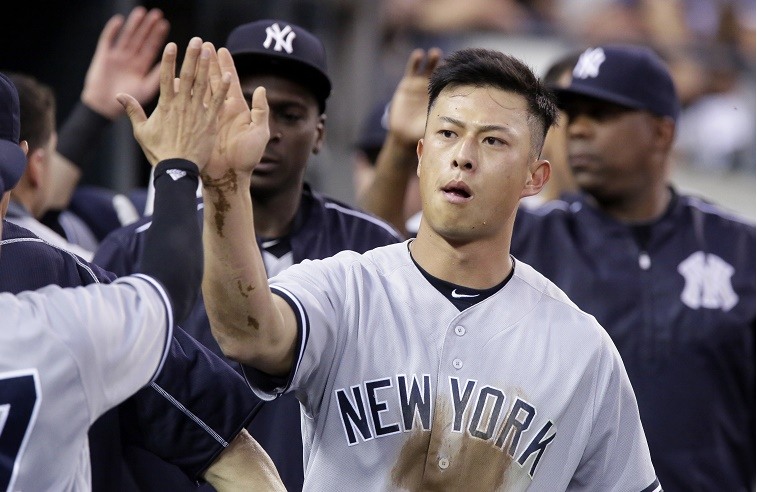 Carlos Beltran was the Yankees' power threat, the RBI man who could change a game in one swing. While Sanchez and Castro absorbed those roles in impressive fashion, young Yankees hitters like Rob Refsnyder (0-for-10 with six strikeouts versus Boston) proved incapable of plating runners from third with fewer than two outs, and it cost the team dearly. New York likely lost two of four games in Boston from this lack of production out of the bottom half of the lineup.
Butler is a temporary answer to that problem, but the Yankees have RBI issues moving forward. This team struggled with situational hitting all year and entered the final games of the season 28th in baseball with a .231 average with runners in scoring position. Pitchers choosing to pitch around Sanchez have several players to attack later on in the order.
Absent both Nathan Eovaldi (Tommy John surgery) and Ivan Nova (traded to Pittsburgh), the Yankees' bullpen has worked an alarming number of innings (nearly 4.0 IP per game) in September. Girardi's quick trigger finger with Michael Pineda and C.C. Sabathia in consecutive starts exacerbated the problem, eventually leading to the overuse of Dellin Betances. Will Girardi trust Tyler Clippard and Tommy Layne in the eighth inning? He hasn't yet, and Betances tired in September as a result.
New York's final goals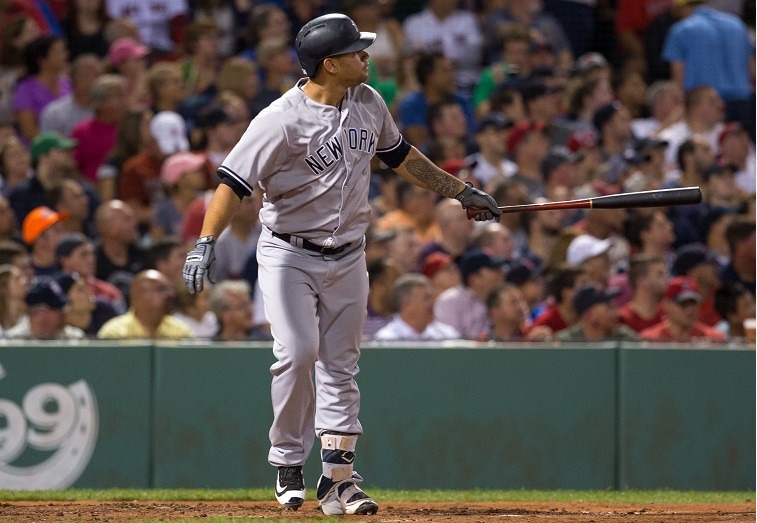 Yankees players will repeat the main goal is making the playoffs until the club officially ends its bid in the standings. However, the club has much more to play for in the final games, beginning with the prospect of Hicks or Refsnyder playing right field. Aaron Judge had no meteoric start to his career and may spend more time in the minor leagues in 2017. His position is still open.
Several roles in the bullpen and starting jobs remain available as well. Bryan Mitchell and Luis Cessa have legitimate shots at a rotation spot next season and both should concentrate on economical work in their final starts. Whichever starter distinguishes himself with six or seven innings of effective ball will have the jump heading into Spring Training.
New York built up enough of a farm system to compete for trades for Chris Sale or Jose Fernandez, should they come on the market. But this team has space for any and all homegrown players. The same goes for the bullpen. Luis Severino probably wants a starting job, but he looks more like the successor to Betances in the bridge role every day.
Brian McCann and Brett Gardner may also be playing in their last games a Yankees if management looks to get younger and/or more powerful with Mark Trumbo and Yoenis Cespedes on the market. The Yankees' luck may have evaporated in September, but it was one hell of a run since the trade deadline. Not even the most optimistic member of the front office saw that coming.
Follow Eric on Twitter @EricSchaalNY
Statistics courtesy of Fangraphs and Baseball-Reference.