MLB: Zack Greinke Deal Sets the Bar at $34 Million a Year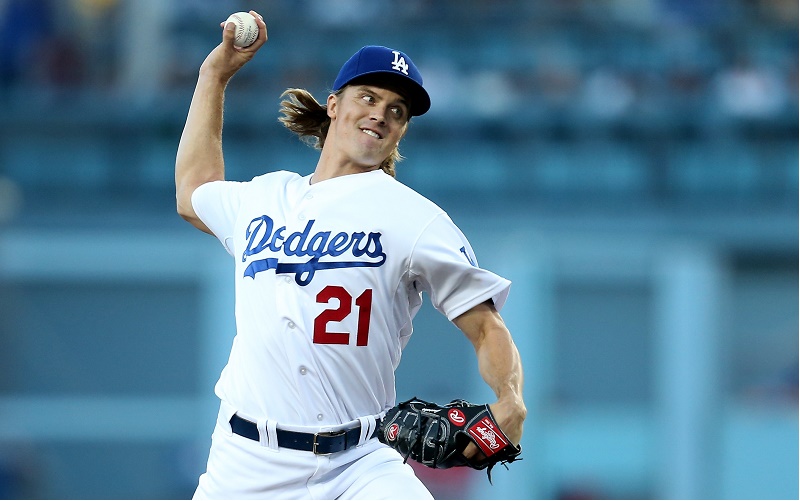 Before many had time to digest David Price's massive contract ($217 million over seven years), we got a shocker from the desert. The Arizona Diamondbacks (of all teams) plunked down $206 million for a mere six years of Zack Greinke's services, per MLB insider Ken Rosenthal. This deal gives the right-hander an average salary of $34.4 million, making him the highest-paid player in MLB history when he takes the mound in 2016.
Greinke instantly changes the complexion of an Arizona staff that was near the bottom of all MLB stat categories in 2015. The Diamondbacks rotation posted a 4.37 ERA (23rd), 701 strikeouts (23rd), and 5.1 IP per start (29th). By comparison, Greinke posted a 1.66 ERA, 200 strikeouts, and 7.0 IP per start, finishing second behind Jake Arrieta for the NL Cy Young. He's the ace Arizona hasn't had, one who wore down D-Backs hitters to the tune of a 0.65 ERA across six starts since 2011.
After Johnny Cueto rebuffed Arizona's offer of $120 million over six years, management went and got a much bigger check to hand to Greinke, the 32-year-old who has thrived in the NL West with Los Angeles. While the length of the deal pushes into his age-37 season, Diamondbacks management clearly sees the offense centered around Paul Goldschmidt as the backbone of a winning team
Greinke will be its lockdown starter as long as he remains healthy with Patrick Corbin and Robbie Ray behind him in the D-Backs rotation. As for the Dodgers and San Francisco Giants, two clubs who pursued Greinke hard, apparently they made the right-hander offers he could refuse. It makes L.A. a much weaker team.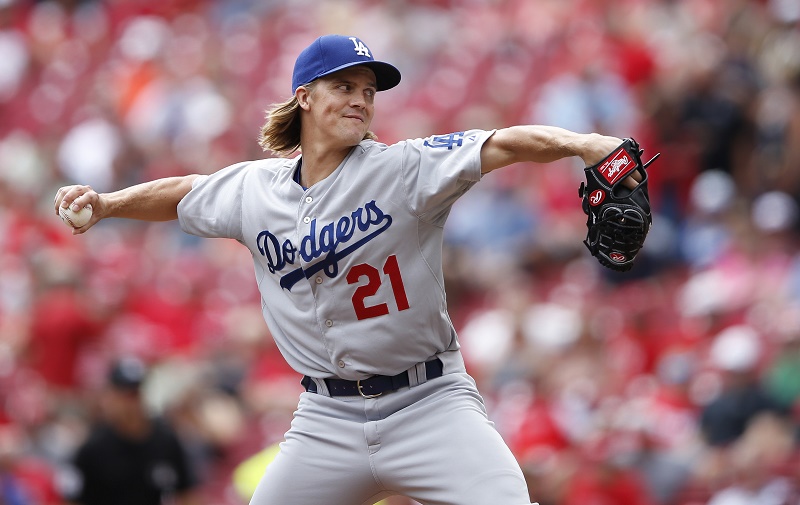 The Dodgers rotation now starts with Clayton Kershaw and continues with Brett Anderson and a number of question marks. With Greinke and Kershaw on the mound in 2015, L.A. went 43-22 but played .500 ball otherwise. Dodgers hitters will have to face him now, and Arizona batters won't have the ex-L.A. ace pushing them around in NL West action.
San Francisco, another team used to Greinke's stinginess, will likewise cope with the right-hander in divisional play again in 2016. To compensate, the Giants signed Jeff Samardzija to a five-year deal worth $90 million, according to Yahoo's Tim Brown. The righty who had a down year for the White Sox in 2015 will slot in behind Madison Bumgarner next season, giving the club some depth with Matt Cain and Jake Peavy at the back end of the rotation.
Arizona, which just unveiled the wildest uniforms Major League Baseball has seen in decades, had another wild card up its sleeve in the space of a few days. Zack Greinke makes the D-backs better and rival NL teams worse overnight. He also set the bar very high for the price of elite pitching. MLB owners will dig a little deeper for every free-agent contract in the future.
Statistics courtesy of Baseball Reference.
Follow Eric on Twitter @EricSchaalNY