MLB
MLB: 5 Best Rumors From the Winter Meetings
The Winter Meetings are a source of endless rumors and speculation each year, with some of the moves panning out and others falling by the wayside. This year was no different, with several moves taking shape that no one expected, such as the Cubs signing Ben Zobrist and trading Starlin Castro to the Yankees, as well as the Pirates trading Neil Walker to the Mets for Jon Niese. But rather than focus on what did happen, why not focus on what didn't happen? Here are the top rumors from the 2015 Winter Meetings in Nashville that didn't come to fruition.
1. Aroldis Chapman to the Dodgers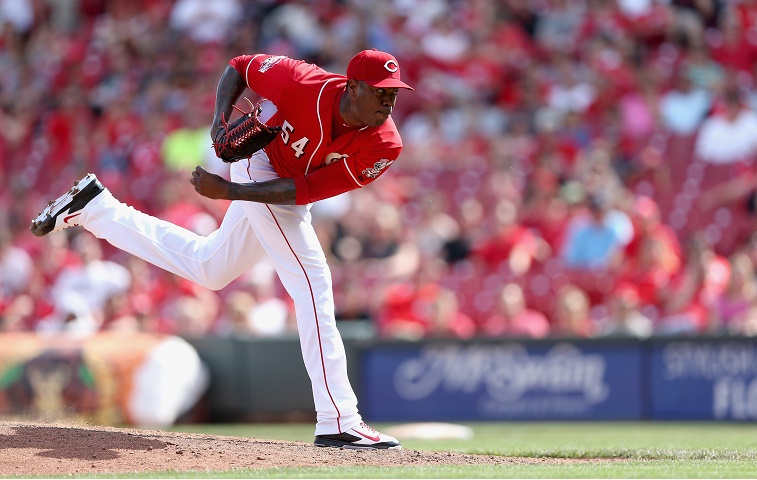 This one is obvious, but it needs to be mentioned. Early on Monday, the Reds reportedly agreed to trade their hard-throwing left-handed closer to the Dodgers for a pair of prospects. Then it came out that the trade wasn't complete, and then it was put on hold. Apparently, the Dodgers found out about a domestic violence incident that Chapman was reportedly involved in, and they decided to cut things off.
Chapman remains with the Reds for now, but his future in the MLB is murkier than ever. This is the first incident that will test Commissioner Rob Manfred's brand new domestic violence policy, which gives him the leeway to make decisions on a case-by-case basis and offers no minimum or maximum sentence for players involved in these kind of incidents.
2. Shelby Miller to the Cubs
This one was heating up early in the meetings as well, with one report stating that the teams were extremely close to a deal.
Source: Cubs close to deal for Shelby Miller. Braves would get Baez (after talks shifted from Soler).

— Gordon Wittenmyer (@GDubCub) December 8, 2015
That deal never happened, and Miller was eventually traded to the Diamondbacks. The Cubs could have used another pitcher in their starting rotation. Supposedly, they would like any pitching additions to be younger assets who are under team control for a few more seasons. The price caused this one to fall apart, as the Braves reportedly asked the Cubs to include third baseman Kris Bryant.
3. Jose Fernandez going anywhere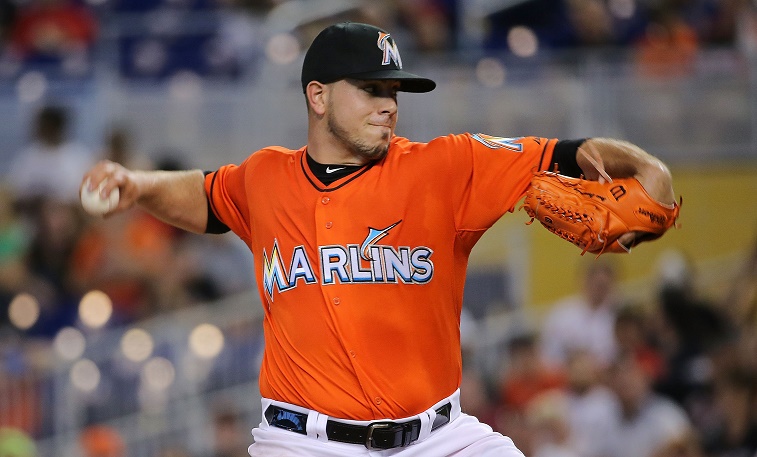 First, the Marlins' young, hard-throwing starter was set to stay exactly where he was. This made sense, as Fernandez is just 23 years old and appears to have bounced back from Tommy John Surgery in his 11 starts last season (he posted a 2.92 ERA and 79 strikeouts in 64.2 innings pitched). But after it got out that the Marlins wouldn't be in talks to trade, they did the most Marlins-like thing of all: They started listening to offers. The cost was sky-high, however, and nobody could complete a deal for the coveted ace. The Red Sox were interested, of course, but the Marlins supposedly wanted Mookie Betts, Yoan Moncada, and others. The Yankees and Diamondbacks also balked at the asking price, but it's probably only a matter of time before the Marlins consider trading Fernandez again.
4. Brandon Phillips to the Diamondbacks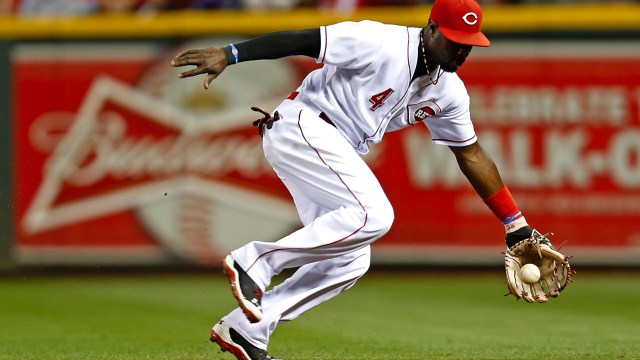 On the last day of the meetings, Ken Rosenthal put it out there that the Reds were looking at dealing second baseman Brandon Phillips, with the ever-active Diamondbacks interested in bringing him on.  
Sources: #DBacks have spoken again to #Reds about Phillips. Persuading him to waive no-trade, if two sides agree, may be easier now for AZ. — Ken Rosenthal (@Ken_Rosenthal) December 10, 2015
The trade never came to pass, and Arizona didn't make a replacement move like signing Zobrist or dealing for another second baseman such as Walker. They could turn their attention to a free agent, such as Daniel Murphy, or they could revisit the trade market. The Reds aren't expected to be competitive in the ultra-tough National League Central next season, so the two road blocks — getting Phillips to waive his no-trade clause and getting the Reds to sell off one of their assets — shouldn't be a big issue.
5. Ben Zobrist to the Mets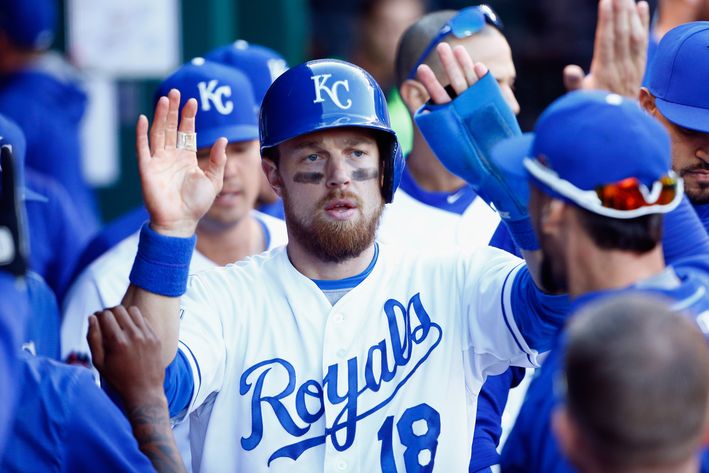 While some believed that this was close to happening, the truth of the matter is that Zobrist viewed destinations such as New York and Washington D.C. as backup plans, even though the Mets offered him more than he eventually would receive in signing for four years, $54 million with the Cubs. Zobrist is from Eureka, Illinois. He's 34 years old and, at this point, values being close to home more than a few extra million dollars.
The fit was there with the Mets, though, and with the Cubs needing to find a new home for Starlin Castro as a precursor to signing Zobrist, rumors flew about offers that the Mets made to the super-utility player and the chances he was going to accept and join the National League champs. It didn't happen, which necessitated the Walker deal on the Mets' end.
Even with the Winter Meetings over, the trade market could still be extremely active, with teams such as the Cubs and Diamondbacks having the ability to make trades if they don't find the market for remaining players palatable. With Jason Heyward — the next big offseason domino to fall — agreeing to sign with the Cubs, the remaining free agent outfielders are likely to see a rise in rumors in the coming weeks. It's worth keeping an eye on, regardless of which rumors come to true.
You can follow Ryan on Twitter @RyanDavisMLB
Statistics courtesy of Baseball-Reference.com.
Want more great content like this? Sign up here to receive the best of Cheat Sheet delivered daily. No spam; just tailored content straight to your inbox.