MLB
MLB: 10 Changes We Need to See in Extra Innings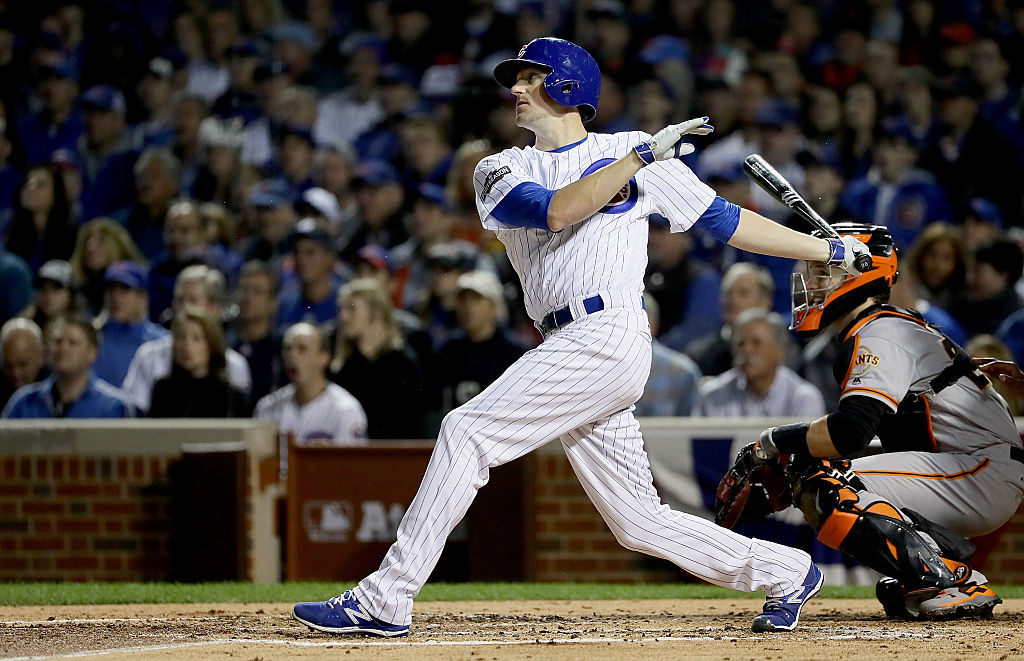 The pace of play in Major League Baseball has become a topic of debate in recent months. Are games too long? Are fans disinterested? What ways can the league change things up to keep things moving along and engage fans? Not dropping some of the commercials, of course, but what about changing the actual rules to speed things up a bit?
Fans pushed back in a big way over attempted changes to how extra-inning games are played, but the fact is sometimes it just goes on too long. We looked at 10 totally serious, not-tongue-in-cheek, easy-to-implement solutions for keeping games from going on forever.
10. Blindfold a fielder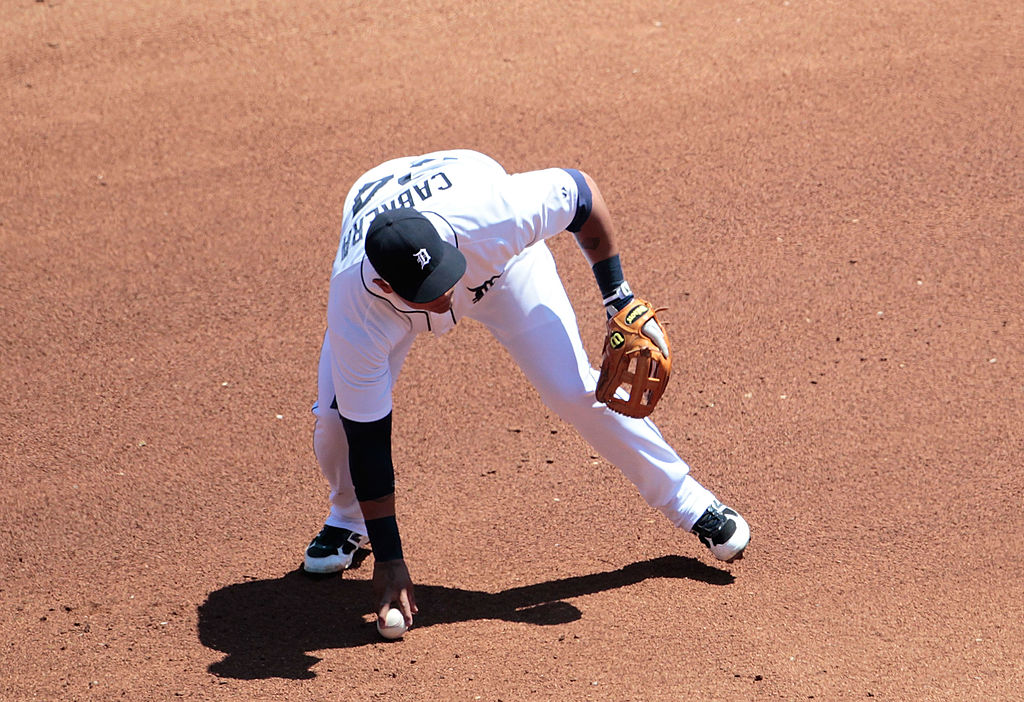 Here's a thought on how to get more runners on base in extra-inning games that go on forever: Blindfold a fielder. For every inning, beginning with the 14th inning, the opposing manager gets to pick one player on the defense (excluding the pitcher and catcher) to force to wear a blindfold. On top of that, with each inning that passes without runners scoring, another player gets selected.
By the start of the 20th inning, you'd have every defensive player wearing a blindfold. But that's only in theory. In practice it wouldn't take long before players started rounding the bases and scoring runs. Sure, you might end up with the occasional injury from someone taking a baseball to the face. But this is a small price to pay to get games over with a few minutes earlier.
9. Let a coach pitch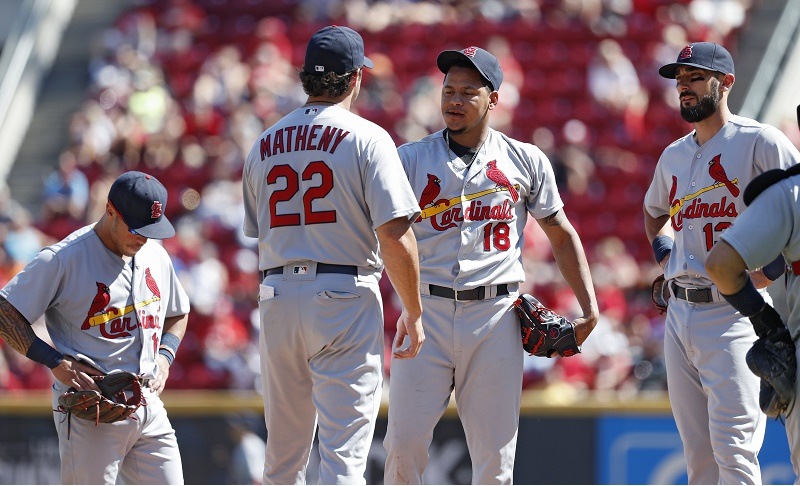 One of the biggest problems with long extra-inning games is that teams tend to run out of pitchers. They either force their available pitchers to stretch themselves farther than usual; bring a starting pitcher into the action; or even put a position player on the mound. For example, in 2016, the Toronto Blue Jays used infielder Ryan Goins to pitch the 18th inning and second baseman Darwin Barney in the 19th in a loss to the Cleveland Indians.
So why not just let teams go to a coach on the mound once things get past the 14th inning? It saves the arms of the most important investments on the team and is almost certain to get some runs across the plate. These are the same guys who throw batting practice, after all. A special bonus goes to teams that bring guys like Greg Maddux or Andy Pettitte on as coaches.
8. Replace a fielder with a dog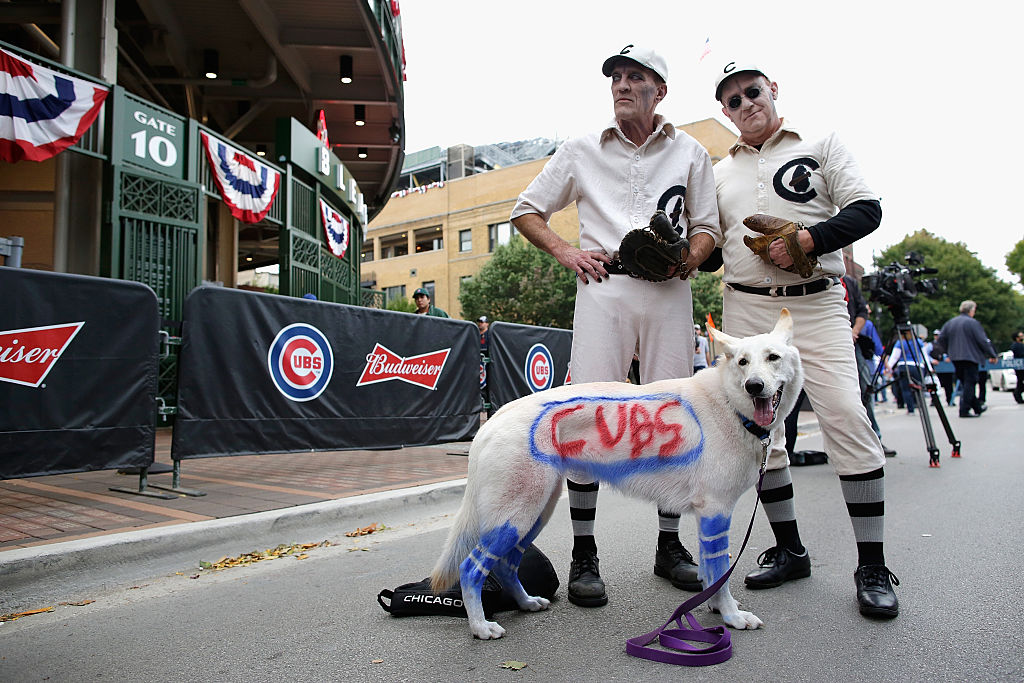 Okay, so maybe blindfolding a fielder isn't the best idea. But what if, starting in the 14th inning, you replaced a fielder with a dog? Everybody loves dogs, and if you're staying up late or hanging around to watch a five-plus-hour baseball game, mixing it up a bit by getting a dog out on the field would be fun for everyone.
Again, by the 20th inning you could have a field full of dogs. This could be a major strategy on the part of some teams, which would likely go as far as to get dogs specially trained to chase baseballs and run toward the baserunners. Not only would it help end long games a little earlier, but dogs! Did we mention that everybody loves dogs?
7. A rap battle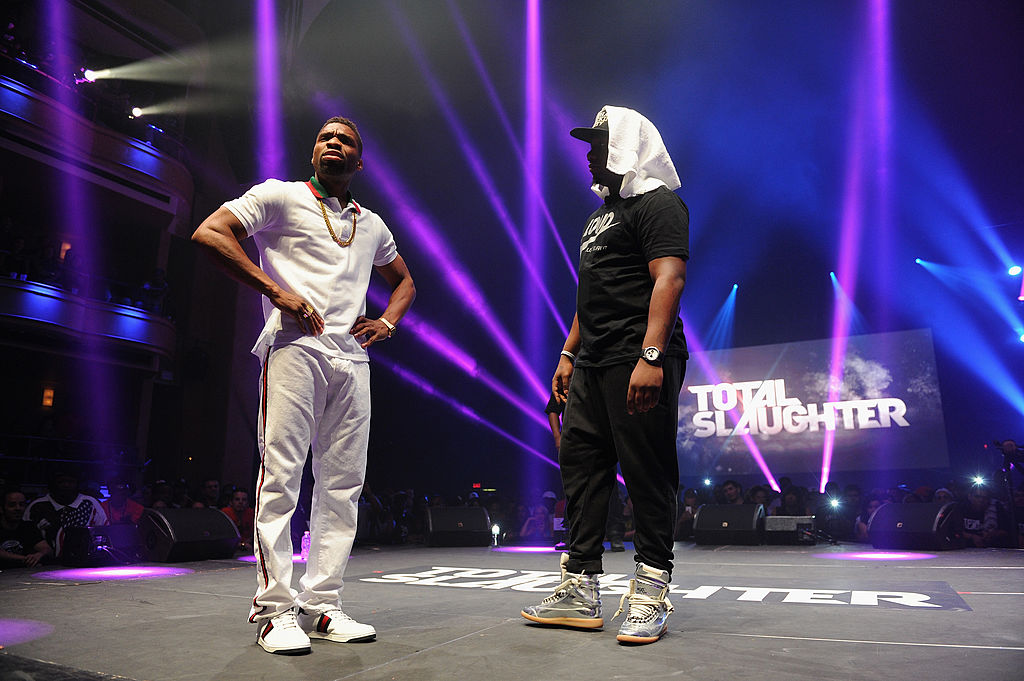 If there's a seventh–inning stretch, why not a 14th-inning rap? If a game remains tied, each team can select one player to go out to home plate and throw down. While there may not be any prominent rappers in the game, there are plenty of ties between baseball and professional rappers. Maybe the Detroit Tigers could bring in Eminem to help mentor their team? Or the St. Louis Cardinals could have Nelly come in for a few rap sessions?
Imagine: The bottom of the 14th inning ends, and here comes Mike Trout and Rajai Davis out to home plate with a couple of microphones. A panel of three impartial judges decide who gets the W. If nothing else, it's guaranteed to be an exciting ending!
6. Start with the bases loaded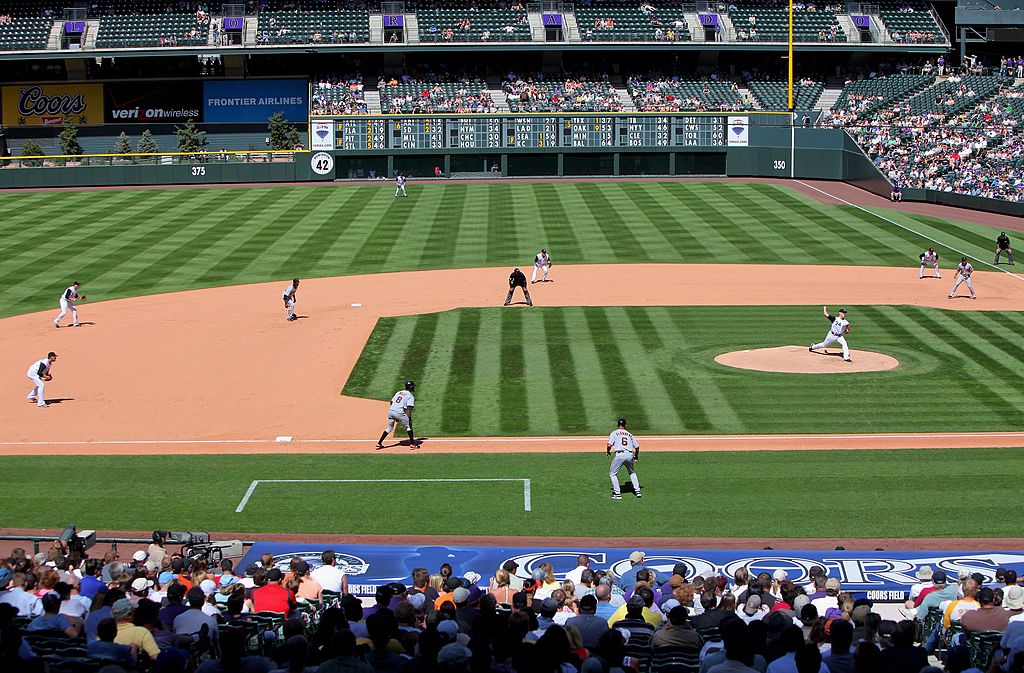 It was suggested earlier this year that a possible change to extra innings could be starting a runner at second base to solve the scoring issues. Why not go one step further? Why not just have the bases loaded?
Sure, you could argue that it puts the home team at a major disadvantage. With the road team batting in the top of the inning, it's possible that a well-pitched, 2-2 tie game that goes to extra innings could quickly see the home team down 5-2 in the bottom half of the inning. And it would further stress pitchers, for sure. But everyone loves scoring, right? This is a surefire way to end games quicker and put more runs on the board.
5. Aluminum bats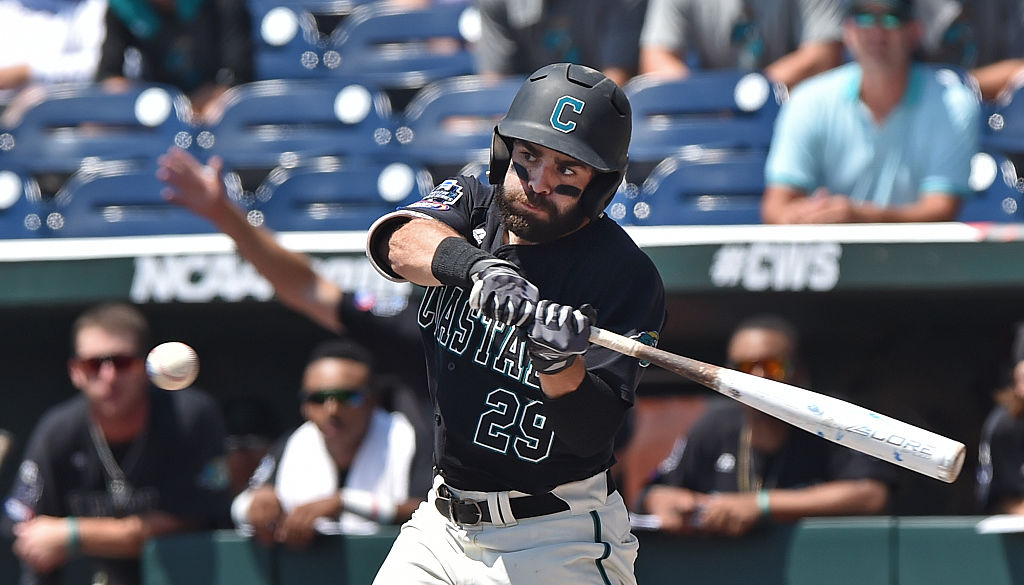 Although Major League Baseball uses wooden bats, you could go to aluminum bats for those extra-long games. You're probably wondering what the point would be. For that we go to Daniel Russell, a Ph.D from Penn State University:
Because the barrel of an aluminum bat is hollow, the distribution of mass along the length of a metal bat is considerably different than it is for a solid wood bat. Specically, the difference shows up in the location of the center-of-mass (CM) – otherwise known as the balance point. The closer the CM to the handle of the bat, the easier it is to swing the bat.
Aluminum bats in extra innings means more runs scored, which is good!
4. Let players come back into the game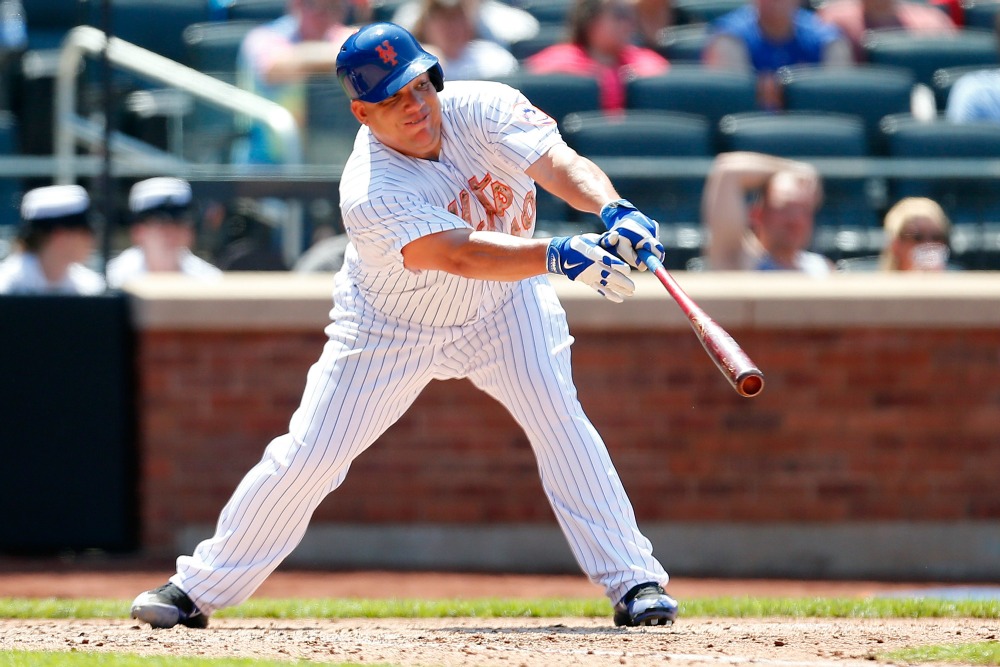 This is probably something that affects National League teams in a much bigger way than American League teams, but this realistically could help. Imagine completely running out of eligible position players in an extra-inning game, such as what happened to the Chicago Cubs against the New York Yankees on May 7, 2017. They pinch-hit with starting pitchers Jake Arrieta and John Lackey, and pitcher Kyle Hendricks struck out with two runners on to end a 5-4 loss in 18 innings.
We could avoid all this if position players who have exited the game — either through defensive replacements, double-switches, or pinch-hitting — could simply return to the bench once extra innings start. Imagine being able to pinch-hit your best bench guy once each turn through the lineup? It might not end extra-inning games a ton earlier, but it could help out stressed managers with no other place to turn but a starting pitcher who's 16-for-155 in his career at the plate.
3. Shrink the strikezone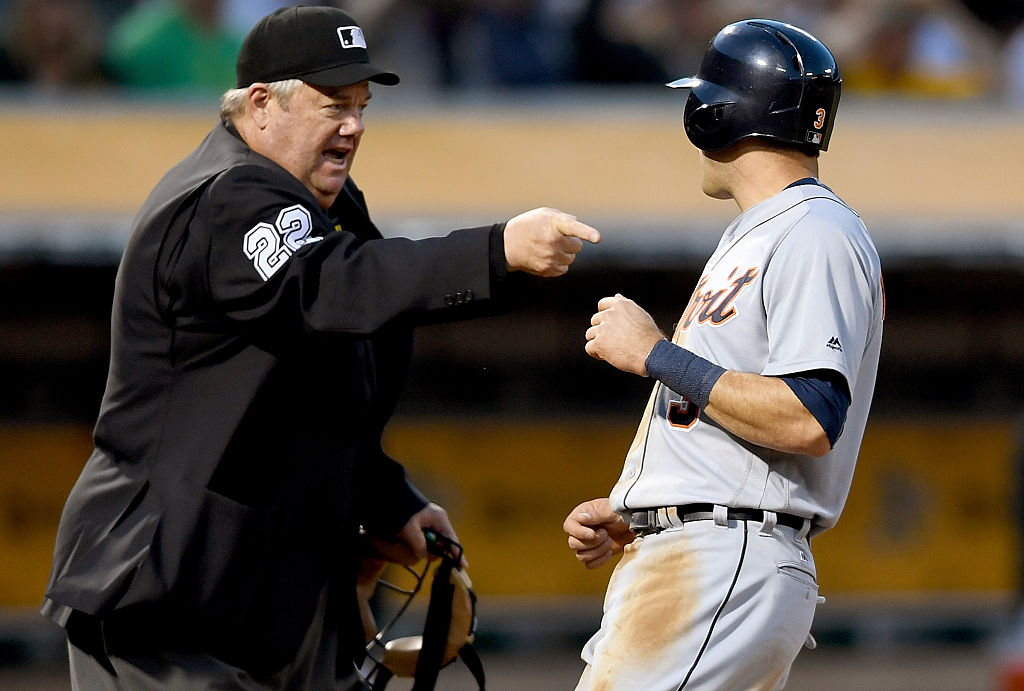 Another great way to promote offense in extra innings is to simply shrink the strikezone. Okay, you're probably thinking that umpires aren't quite reliable enough to even get the current strikezone correct, and in general you're right on that. But a smaller strikezone means one of two things: more walks or more hits.
That'll put an end to an extra-inning game real quick. In that game between the Cubs and the Yankees, ill-famed umpire Joe West was behind the plate, and he was delightfully erratic. That certainly played a role in how long the game went, with batters flailing at everything for fear of being called out on ball four. It should come as no shock that the two teams combined for an MLB-record 48 strikeouts. This kind of stuff should never happen.
2. Move in the fences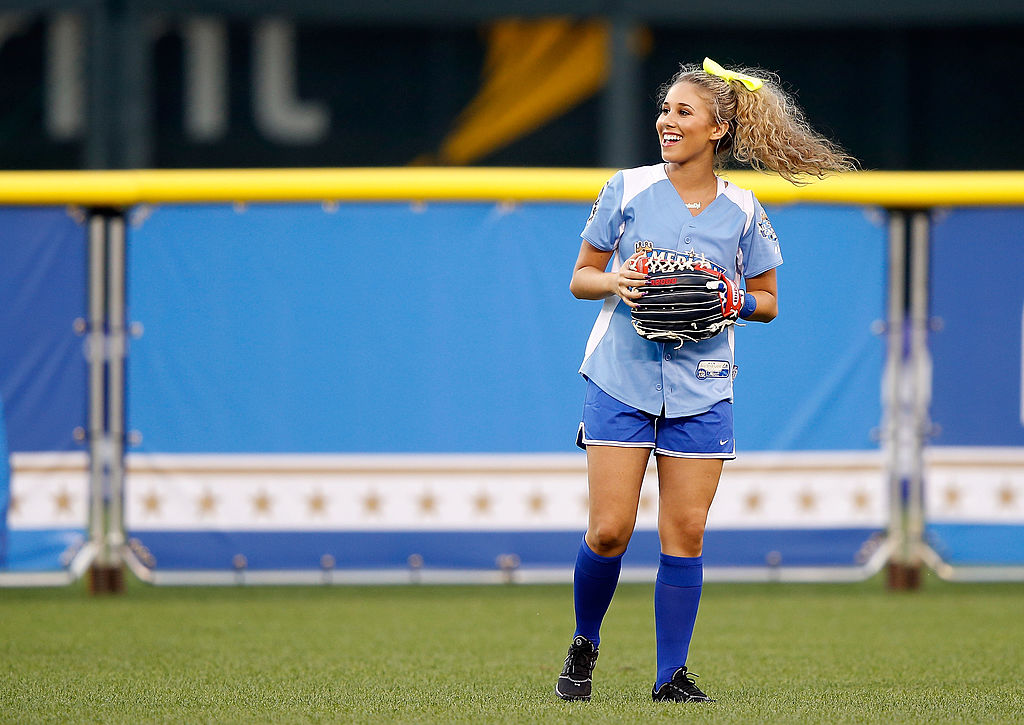 So, you're not going to actually be able to physically move the fences in. But why not bring out one of those portable fences used in the celebrity game during the All-Star break? You could set it up in the outfield, somewhere between 250–300 feet from home plate, and just let players go from there. You might turn a low-scoring tie game into a 15–13 loss for some unsuspecting team, but the entertainment value alone would be worth it.
1. Home Run Derby
An even better suggestion than merely moving in the fences would be simply to do a Home Run Derby. Basically, just do the same kind of rules that they do during the All-Star break and let 'em have it! Heading into the top of the 14th inning, the visiting team sends out their own selected slugger and a coach, pitcher, or team member to toss baseballs from the mound.
Each batter gets 10 swings to knock as many homers out of the park as possible, and then the home team gets their chance in the bottom half of the inning to either tie or top their opponent. In the event of a tie, two new players are selected for the next inning. It's a bit gimmicky, but who cares? This is baseball, and fans demand to be entertained. What's more entertaining than a Home Run Derby? It's basically the baseball answer to the shootout in hockey.
Statistics courtesy of ESPN and Baseball -Reference.