MLB
MLB: How Will the New-Look Padres Stack up in NL West?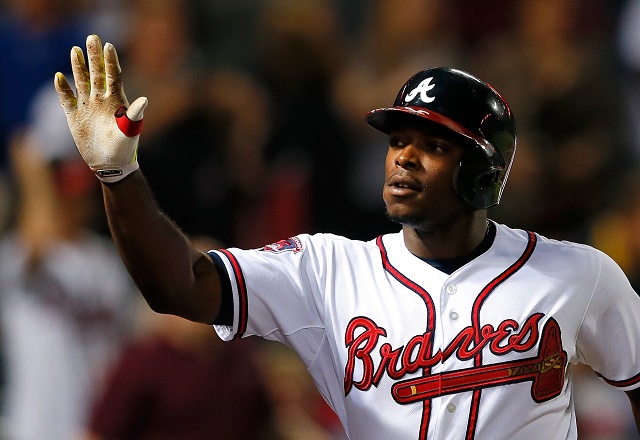 The San Diego Padres hired A.J. Preller as the club's new GM in August, and it didn't take a genius to figure out the team's biggest problem. By season's end, San Diego ranked dead-last (15th) in the National League in runs, batting average, on-base percentage, and slugging. Preller attacked, acquiring Matt Kemp, Justin Upton, Derek Norris, and Wil Myers in a week's time. Considering the Padres were fourth in pitching (3.27 ERA) across MLB in 2014, this power injection should alter the complexion of the National League West.
Justin Upton joins Kemp and Myers
Sportswriters barely had time to ruminate on the additions of Matt Kemp and Wil Myers before Preller added Upton from Atlanta and Norris from Oakland. In Kemp (25 HR, 38 2B) and Upton (29 HR, 34 2B), the Padres have two mighty right-handed bats who are very comfortable slugging in the NL West. Wil Myers, the 2013 AL Rookie of the Year who missed 74 games in 2014, should have a bounce-back year in 2015. For what it's worth, Myers hit 13 HR and 23 2B in 88 games over the 2014 campaign.
Though Norris (10 HR, 19 2B) will not frighten pitchers toeing the rubber, he also brings some thump to the catcher position. Preller has provided his club with an offense that will compliment the stellar pitching. It's difficult to see this lineup getting shut out 19 times, as the 2014 squad did.
Competing in a weak division
If you are wondering how the San Francisco Giants made the playoffs (and then won it all) in 2014, look no further than the NL West, baseball's worst division. The Giants had baseball's easiest schedule of any club in 2014, and the party train stopped often in San Diego.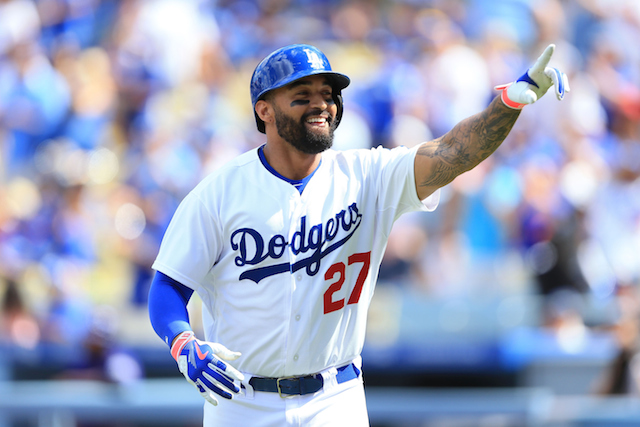 While the Padres managed to win 10 of the 19 games versus San Francisco, they mixed in a humiliating no-hitter at the hands of Tim Lincecum and another eight losses. If San Francisco had trouble outscoring San Diego in 2014, the new-look Padres are going to give the Giants a much tougher assignment in 2015. San Diego also struggled against MLB-worst Arizona (64-98), losing 12 of 19 games while averaging just 3 runs scored. The lowly Colorado Rockies, another subpar club that won 66 games in 2014, managed to take 10 of 19 from San Diego.
San Diego's pitching staff looks to return to quality form in 2015. Tyson Ross (13-14, 2.81 ERA), one of baseball's most unhittable pitchers, will lead the rotation that includes Andrew Cashner (5-7, 2.55 ERA) and Ian Kennedy (13-13, 3.63 ERA). Joaquin Benoit (1.49 ERA in 54.1 IP) was lights-out in the closer's role after Huston Street departed to the Angels, so there is strength at the back end of the bullpen as well.
Solid pitching aside, the Padres project to be a bona fide menace offensively with the potential for another 80 home runs in the lineup. The power is very much stacked on the right-hand side, but with many southpaws in the division (Kershaw, Ryu, Bumgarner, et al.), the Padres will be no pushovers. Unless the Giants improve, San Diego has a good shot at displacing the 2014 champs next season.
San Francisco has gone in one direction this offseason; San Diego has taken the opposite route. Lincecum shouldn't expect another no-no at Petco Park this summer, and the NL West should not expect the Padres to be the division chump any longer.
More from Sports Cheat Sheet:
Want more great content like this? Sign up here to receive the best of Cheat Sheet delivered daily. No spam; just tailored content straight to your inbox.