MLB's 20 Top Prospects for 2017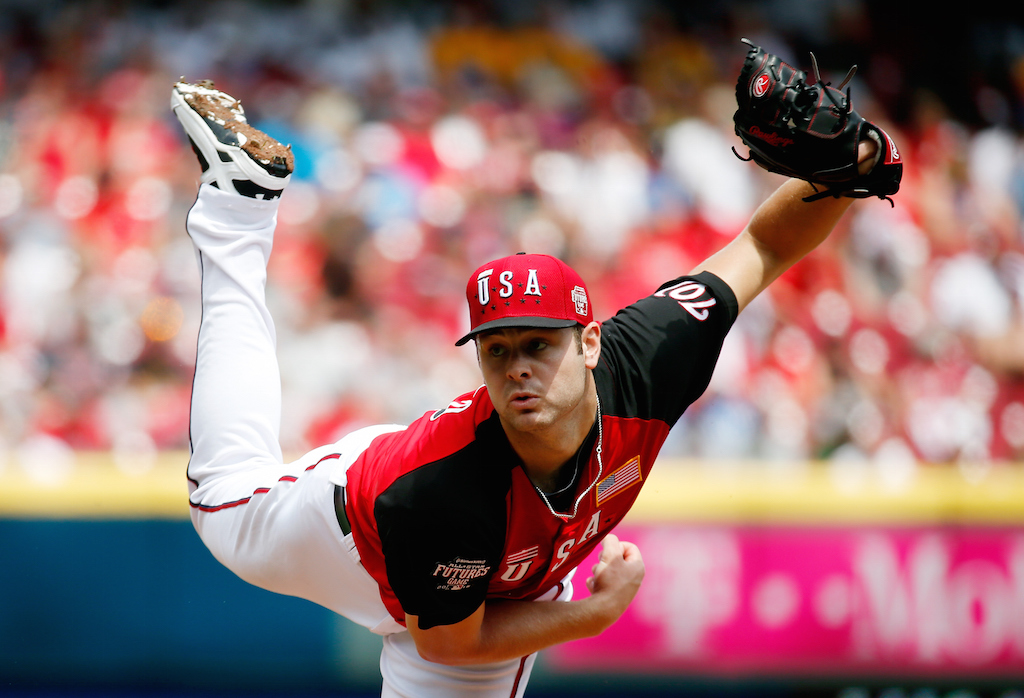 The bottom line for the baseball fan is the major league level. Players go into professional baseball and have success at various levels, but without advancing to the big leagues and finding success it stays somewhat hollow. Sure, a guy can crush Triple-A pitching, but can he hit a curveball at the highest level? Will his 100 mile per hour fastball be good enough without quality command? The curiosity about prospects is a major part of the baseball industry, which is why sites like Baseball Prospectus and Baseball Reference remain so popular. With that in mind, we have our top 20 prospects in all of Major League Baseball heading into the 2017 season.
20. Kyle Lewis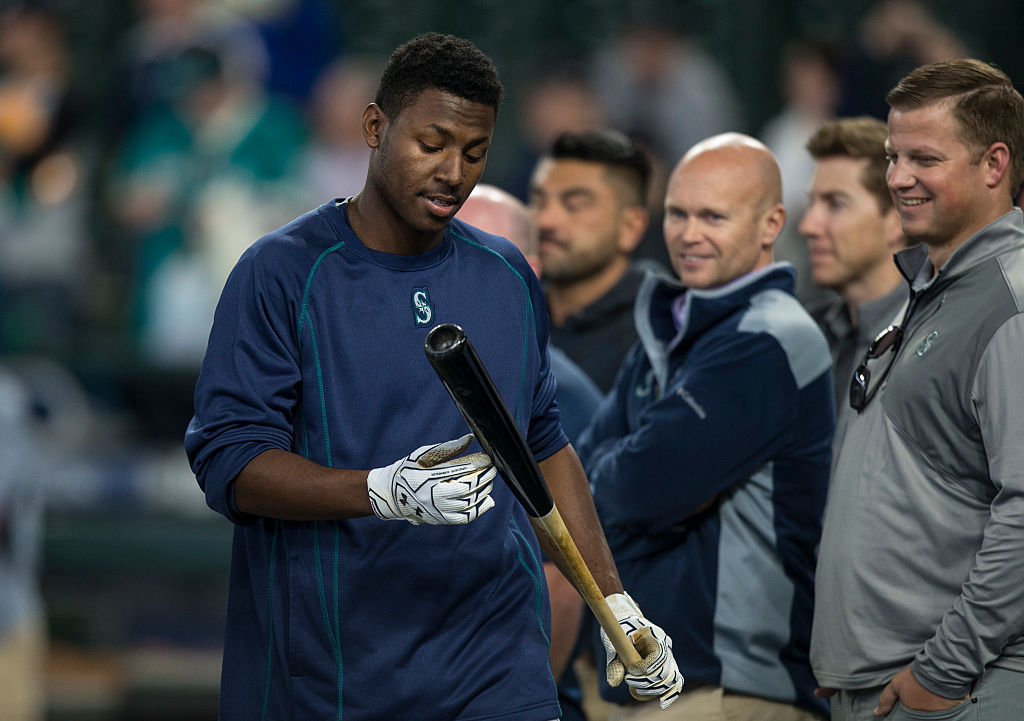 MLB ETA: 2018
With outfielder Kyle Lewis still available when the Seattle Mariners were set to pick at No. 11 in the 2016 draft, they knew they were about to have a steal. Lewis, now 21 years old, was one of the most polished hitters available and also came with a pretty high ceiling, as far as his future value goes. Lewis went to Low-A for the Mariners after signing, getting into 30 games and seeing 135 plate appearances. He hit for a .299/.385/.530 slash line with three homers, eight doubles, and five triples. Lewis will likely head to High-A to start 2017.
19. Michael Kopech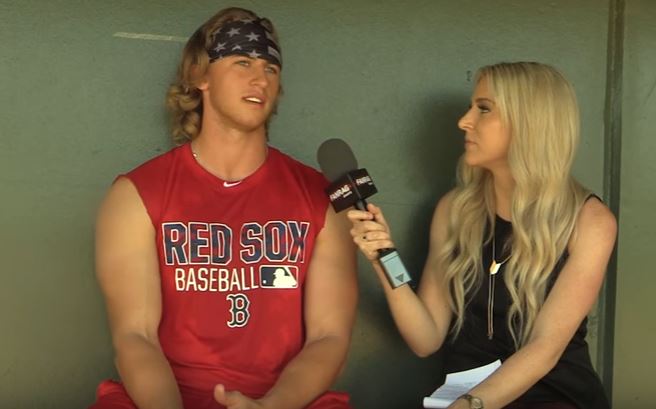 MLB ETA: 2018
Going into 2016, starting pitcher Michael Kopech was ranked No. 98 on the BP prospect list. He has a big heater, with a fastball that often touches or exceeds 100 miles per hour, to go along with an improving curveball. He had 86 strikeouts in 52 innings at High-A for the Boston Red Sox last year, finishing the season with a 2.25 ERA. Boston traded the 21-year-old to the Chicago White Sox in a package deal for Chris Sale. He'll probably head to Double-A to start the season, with an outside chance to maybe make his big league debut in the bullpen late in the year.
18. Victor Robles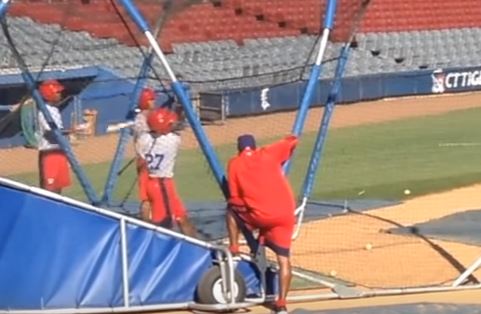 MLB ETA: 2019
Washington Nationals outfielder Victor Robles came in at No. 29 on the BP 101 heading into 2016, and he didn't disappoint. He earned his way to High-A as a 19 year old, hitting .280/.376/.423 in 504 plate appearances over three different levels. He's still a few years away, but Robles projects as both a solid center fielder and speedy basestealer that gets on base at a reasonable rate. He probably won't ever hit 20 home runs, but that's not really what makes him valuable anyway.
17. Nick Senzel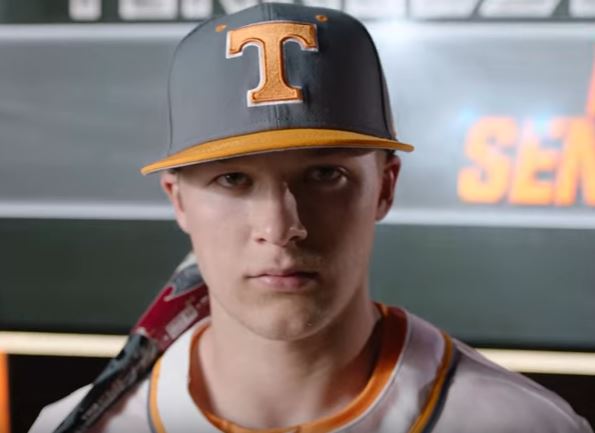 MLB ETA: late 2018
The Cincinnati Reds may have gotten the best hitting prospect in the draft last year when they took third baseman Nick Senzel No. 2 overall. After a short stint in the rookie league, the 21-year-old broke into A-ball and hit .329/.415/.567 with seven home runs in 251 plate appearances. He projects out as an average defensive third baseman with real hitting tools and game power, meaning he'll almost surely be a big leaguer even if he's not a star.
16. Clint Frazier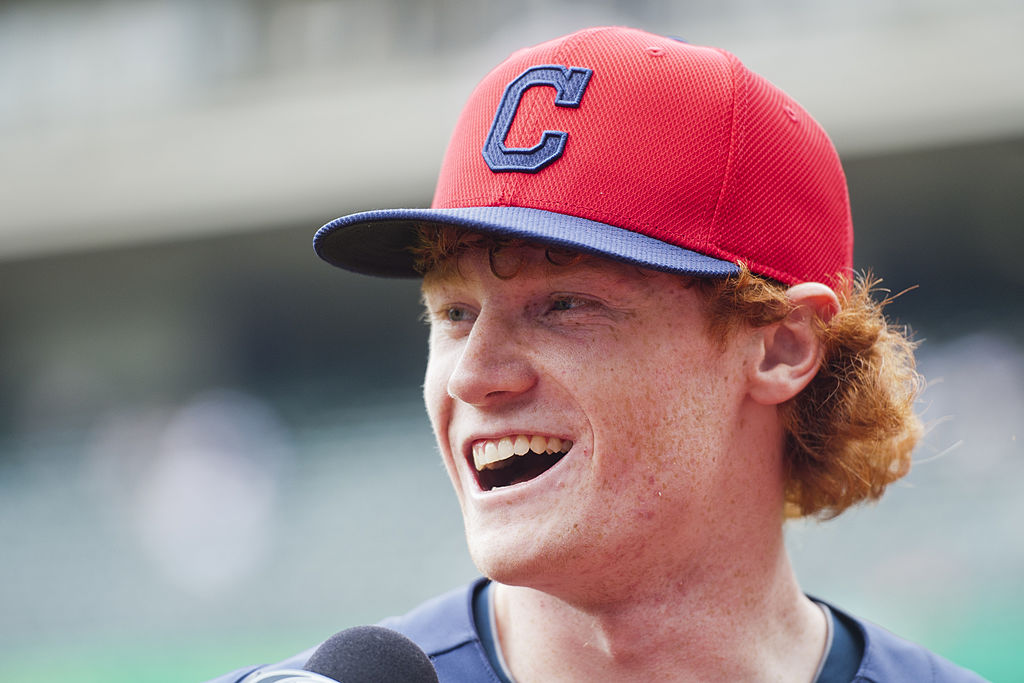 MLB ETA: late 2017
Clint Frazier, now 22 years old and having spent a decent chunk of 2016 at Triple-A, was the big piece in the deal that sent stud reliever Andrew Miller from the New York Yankees to the Cleveland Indians. The Yankees have purged a lot of the big contracts from their books and are loaded with talented prospects — a list which Frazier is near the top of. He posted a .782 OPS with 16 home runs and 13 stolen bases in total last year, but the real thing that scouts love about him (besides his pale skin and red hair) is his tremendous bat speed.
15. Rafael Devers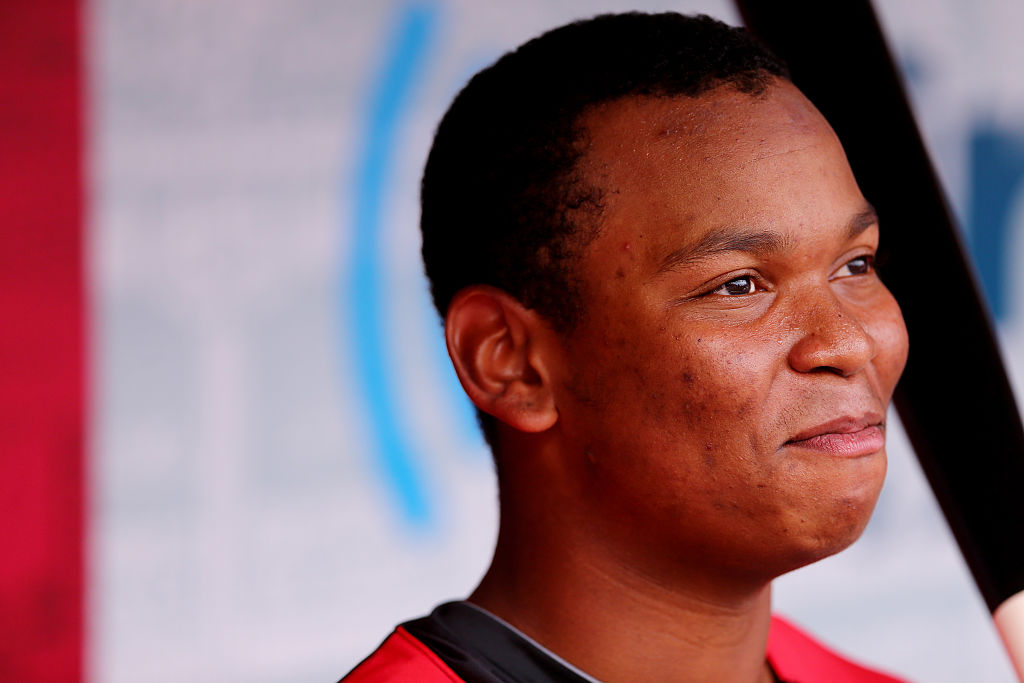 MLB ETA: late 2018
As if the Boston Red Sox need more great hitting prospects, they have a future third baseman in Rafael Devers. The 20-year-old out of the Dominican Republic had a solid year in 2016, hitting .282/.335/.443 with 11 home runs and 18 stolen bases at High-A. He might not be able to stick at third base defensively long term, making him profile more like a first baseman or a designated hitter, but the bat has impact talent written all over it.
14. Dansby Swanson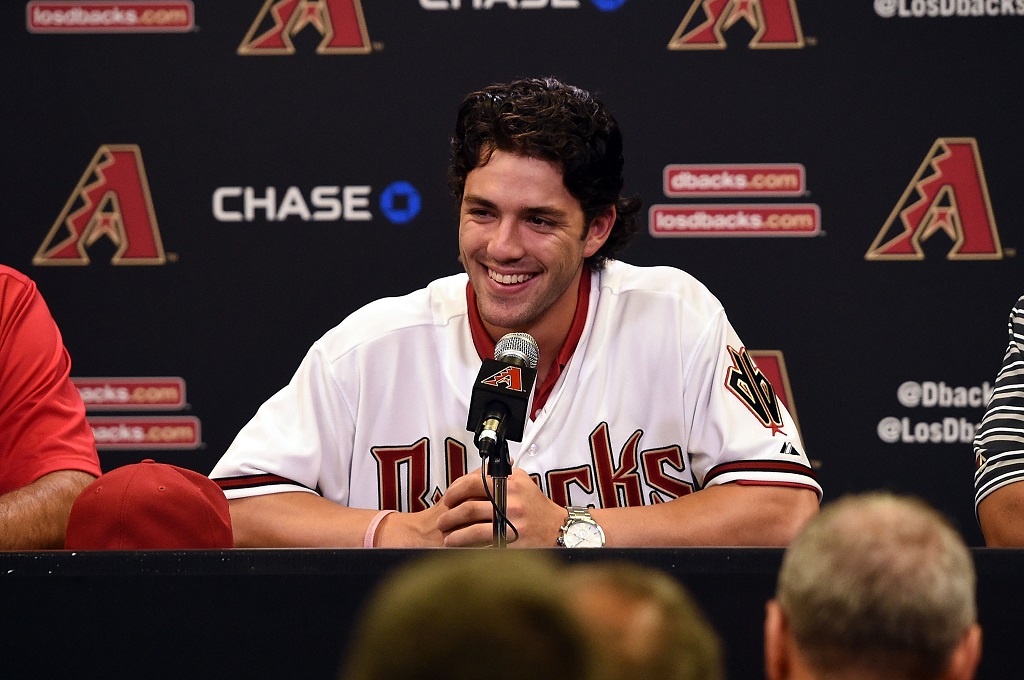 MLB ETA: 2017
The No. 1 overall pick in 2015 by the Arizona Diamondbacks, Dansby Swanson was dealt to the Atlanta Braves where he made his big league debut last season. He wouldn't even be eligible for this list, but he was one at-bat short of losing his rookie status for 2017. Swanson's debut was hit and miss (no pun intended) with the shortstop putting together a .556 OPS through his first 55 plate appearances and a .984 OPS through his final 85 plate appearances.
13. Eloy Jimenez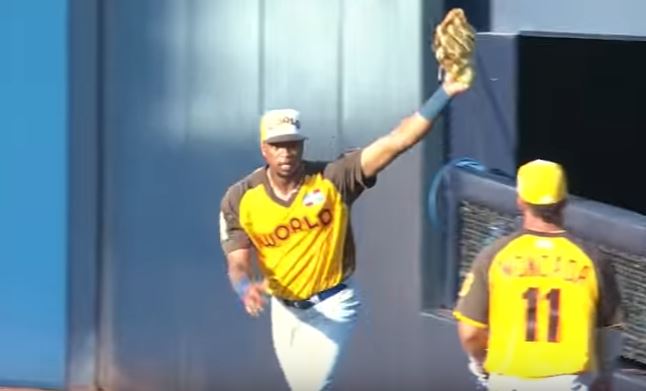 MLB ETA: 2019
Chicago Cubs outfielder Eloy Jimenez had a huge breakout last season, hitting .329/.369/.532 with 14 home runs as a 19-year-old. He was selected to play in the Futures Game during the MLB All-Star break, making a spectacular play in right field and hitting a massive three-run homer. He was unranked as a prospect going into 2016, but you'll see him vaulting up the prospect lists due to his insane hitting abilities and home run power.
12. Jose De Leon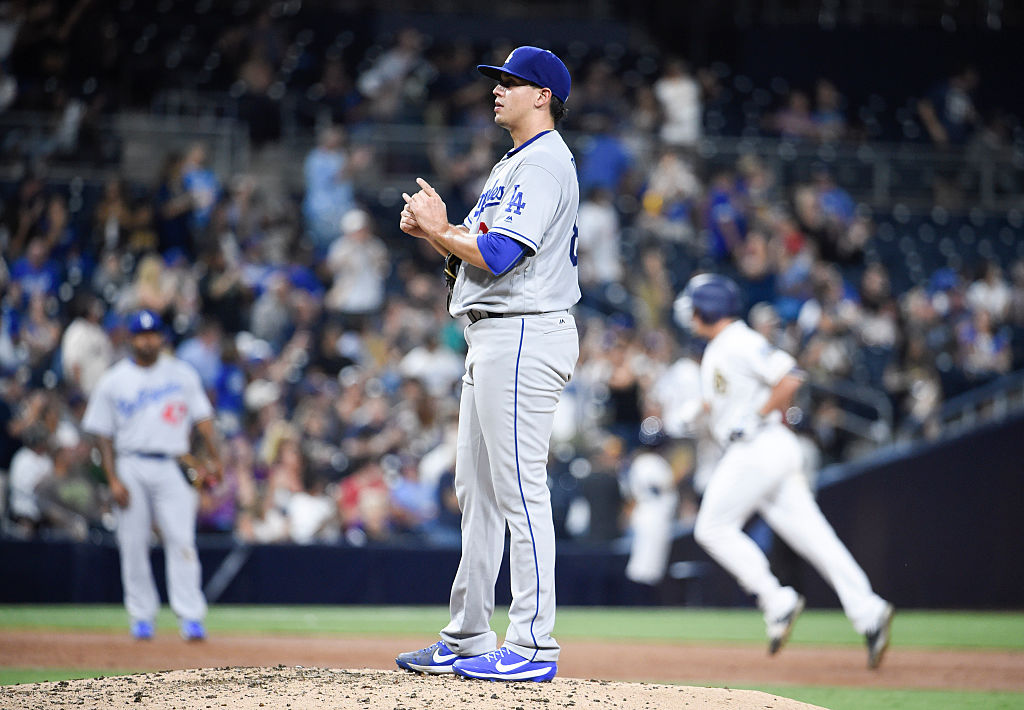 MLB ETA: 2017
Los Angeles Dodgers starting pitcher Jose De Leon entered the 2016 season ranked No. 28 in all of baseball, but still sitting second behind teammate Julio Urias on the Dodgers' prospect list. Urias, the younger of the two, graduated to the big leagues last season in a big way, while De Leon only came up for a cup of coffee in Los Angeles. De Leon lays claim to an excellent fastball, which he pairs with an improved changeup to compile some extraordinary strikeout rates. At 24 years old next season, he could be up in the major leagues at any time.
11. Gleyber Torres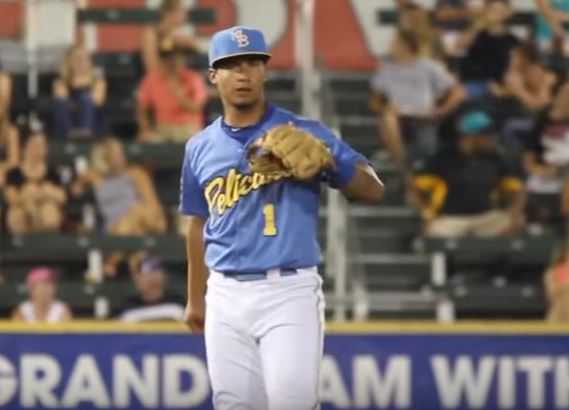 MLB ETA: late 2018
Another Yankees prospect that they acquired for a reliever. At mid-season, the Yanks dealt Aroldis Chapman to the Chicago Cubs in exchange for shortstop prospect Gleyber Torres, among others. Torres was 19 years old at the time and in High-A, which is a notorious pitchers league. Despite his youth and the league, Torres ripped the cover off the ball to the tune of a .270/.354/.421 slash line with 11 home runs and 29 doubles. He's a special hitter and is athletic enough that he may be able to stick at shortstop long term, making him one of the better prospects in the game.
10. Francis Martes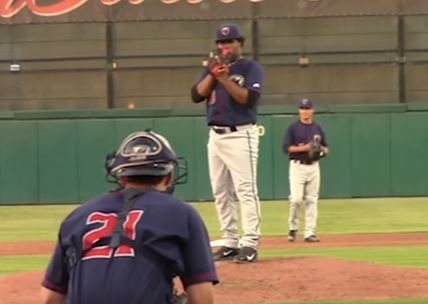 MLB ETA: mid 2017
In 2015, the Houston Astros sent 19-year-old right-handed starting pitcher Francis Martes to Double-A. In three starts and 14 2/3 innings, he had a 4.91 ERA with 16 strikeouts and seven walks. But he had a 2.04 ERA in 101 2/3 innings overall that year, prompting Baseball Prospectus to list him as the No. 63 prospect heading into 2016. Back at Double-A last year, Martes tossed 125 1/3 innings with 131 strikeouts and a 3.30 ERA. Now just 21 years old, Martes will likely head to Triple-A for the Astros and wait for the call to the big leagues.
9. Manuel Margot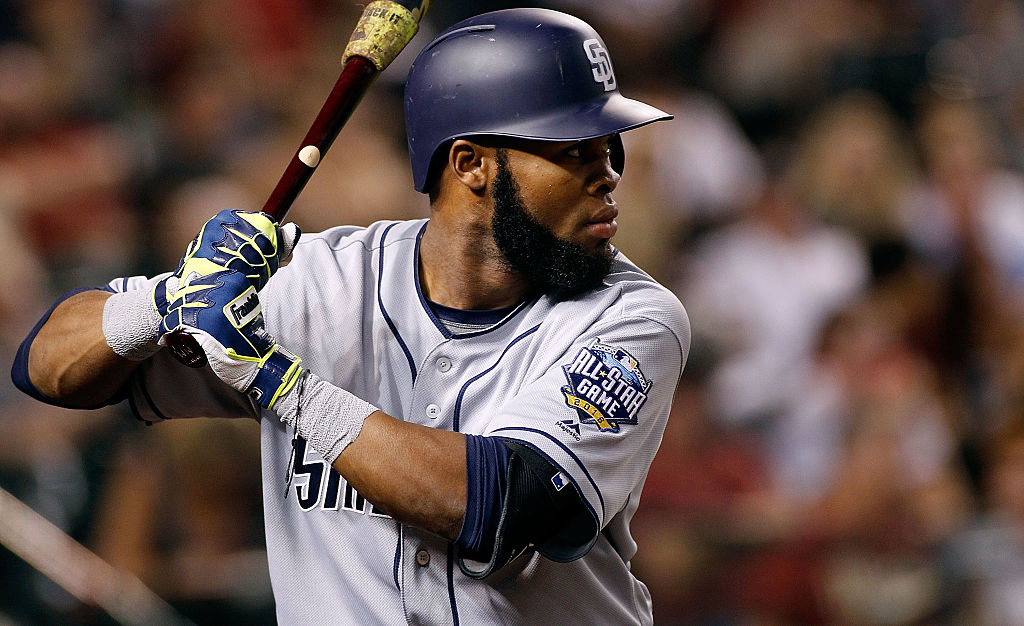 MLB ETA: 2017
21-year-old center field prospect Manuel Margot made his big league debut with the San Diego Padres last season, seeing 37 plate appearances in a 10-game stint in September. He began the season ranked No. 14 and didn't disappoint on the field, hitting .304/.351/.426 with 30 stolen bases and 12 triples. He's a classic "speed-and-defense" type of guy who has a very real hit tool, so he should be plenty valuable for the rebuilding Padres.
8. Lucas Giolito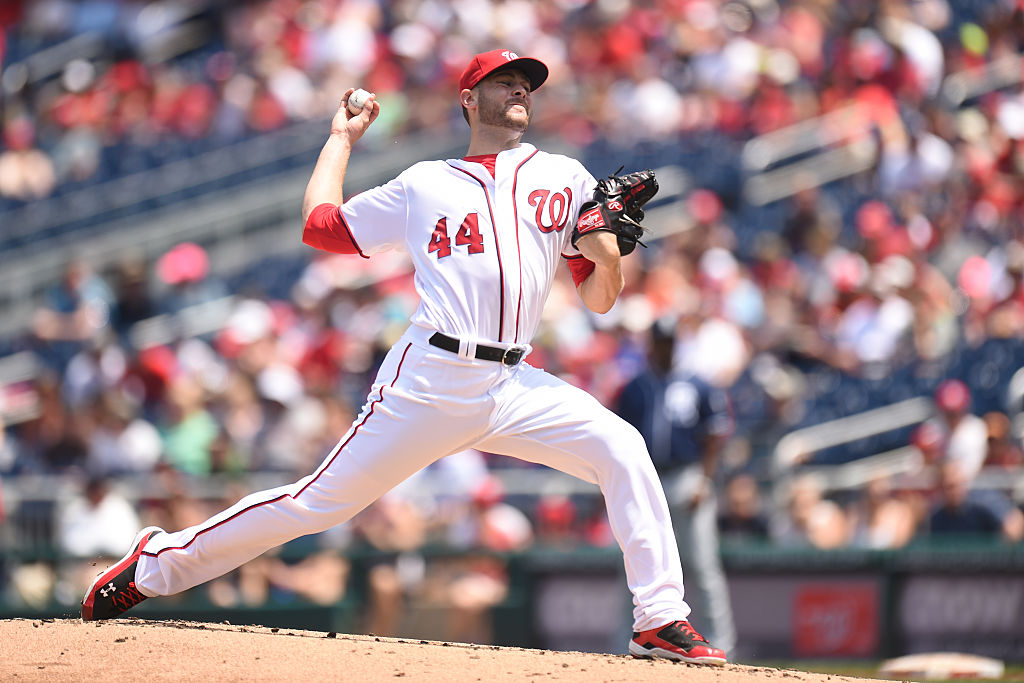 MLB ETA: 2017
We've been hearing about the hulk-like, 6-foot-6, 255-pound power pitcher Lucas Giolito for what feels like forever. Finally, in 2016, the Washington Nationals gave their fans a taste of the future — Giolito started four games with a 6.75 ERA. Then the team dealt him as the headliner in a deal for outfielder Adam Eaton. Now he's the future for the Chicago White Sox. Giolito has a special arm and is only 22 years old, so he could be one of the top pitchers in the game once he figures it all out.
7. Austin Meadows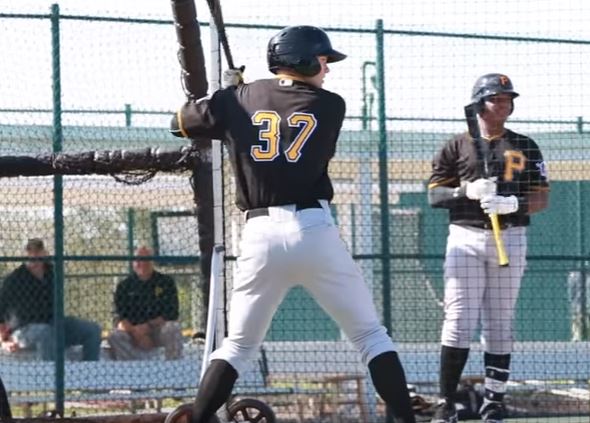 MLB ETA: late 2017
Originally drafted by the Pittsburgh Pirates out of high school, outfielder Austin Meadows has really vaulted up the minor league ladder. Although he struggled after a promotion to Triple-A last year — albeit at the extremely young age of 21 — he boasts an exceptional slash line in his career: .300/.368/.480 with only 230 strikeouts in 1,335 plate appearances. Andrew McCutchen, Starling Marte, and Gregory Polanco are all penciled into the outfield in Pittsburgh, thus blocking Meadows, bur expect the Pirates to move some pieces around at some point.
6. J.P. Crawford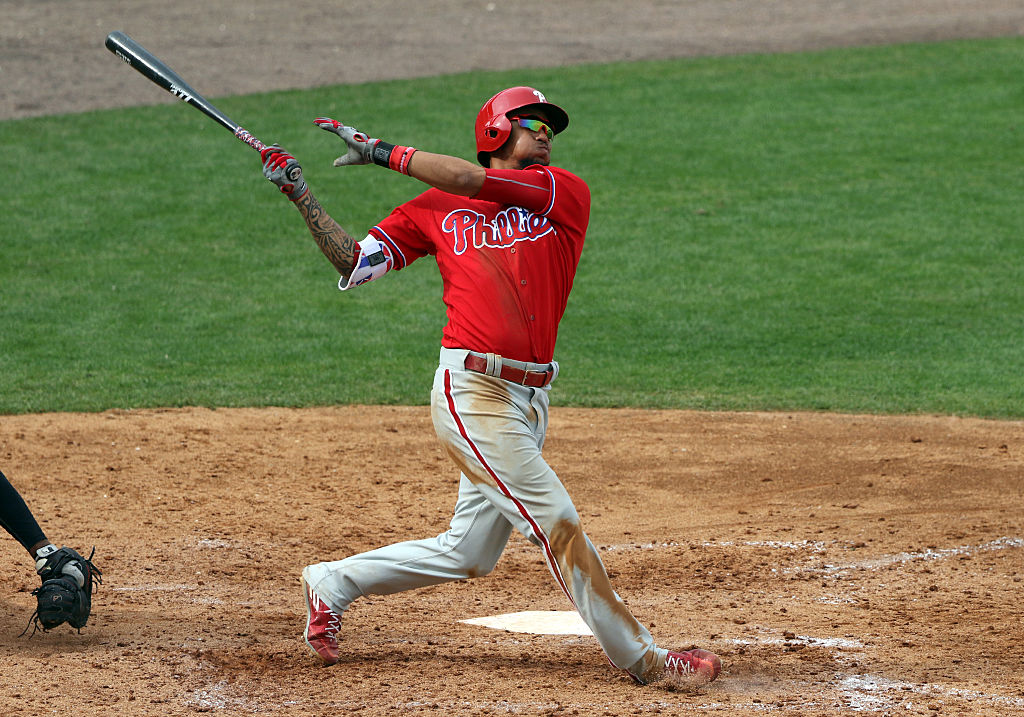 MLB ETA: late 2017
After a strong start to his season in 2016 at Double-A, the Philadelphia Phillies got greedy and moved top prospect J.P. Crawford up to Triple-A. At just 21 years old, Crawford wasn't quite ready. He hit for a slash line of just .244/.328/.318 in 385 plate appearances, with his bright star taking a little bit of a hit in the process. But don't judge Crawford on that performance alone. He's a talented hitter that, fair or not, has drawn comparisons to another Phillies shortstop — Jimmy Rollins. Expect him to get a chance to go back to Triple-A and prove himself.
5. Alex Reyes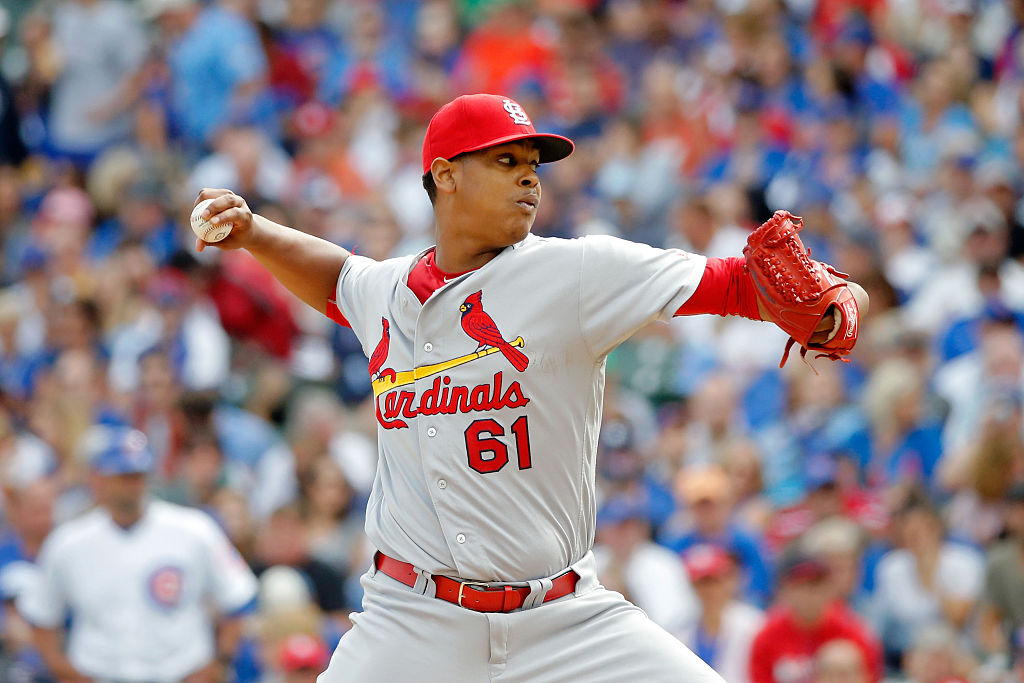 MLB ETA: 2017
After a second positive drug test for marijuana, St. Louis Cardinals pitching prospect Alex Reyes got slapped with a 50-game suspension to begin the 2016 season. In the grand scheme of things, it really shouldn't slow him down in his ascent to stardom. Reyes features a hard fastball with a wicked repertoire of pitches that will cause batters to swing and miss quite a lot in his career. In fact, he made a brief debut in St. Louis at the end of the season and looked dominating. The problem for Reyes is repeating his delivery and commanding his pitches, which is the key to just how great he will eventually be.
4. Tyler Glasnow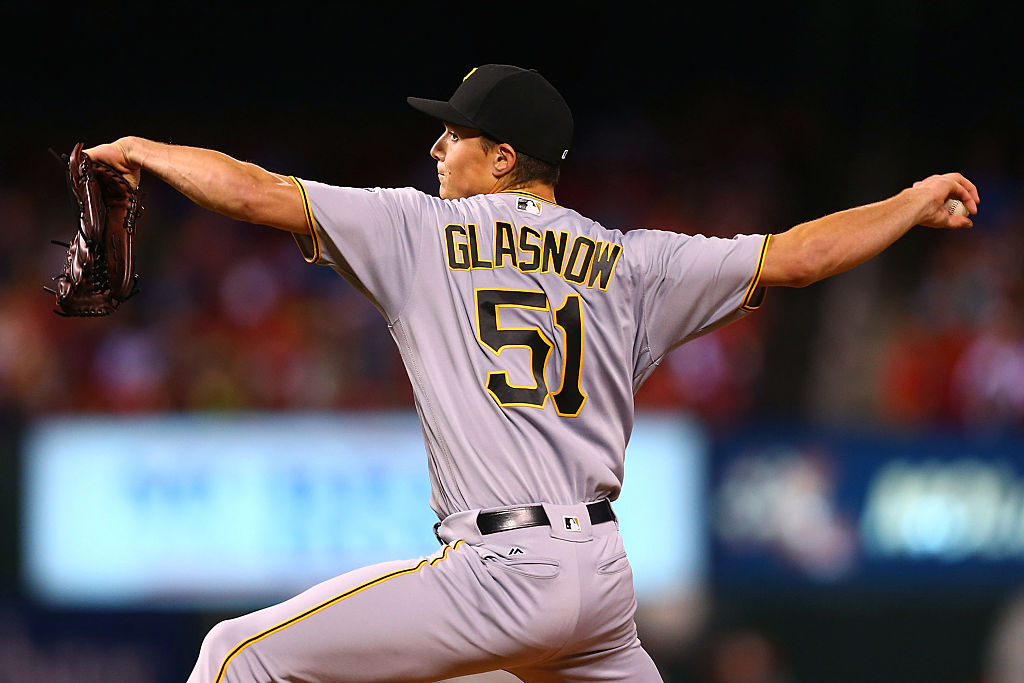 MLB ETA: 2017
Another hard-throwing starting pitcher in the NL Central to make his big league debut in 2016 was Pittsburgh Pirates right-hander Tyler Glasnow. After being ranked No. 11 overall last season as a 22-year-old, Glasnow put together an outstanding season at Triple-A. He threw 110 2/3 innings in 20 starts, striking out 133 batters and compiling a 1.87 ERA. In four starts (seven appearances) in Pittsburgh, Glasnow had a 4.24 ERA with 24 strikeouts in 23 1/3 innings. The key for him, like Reyes, will be commanding his pitches to keep his walks down.
3. Andrew Benintendi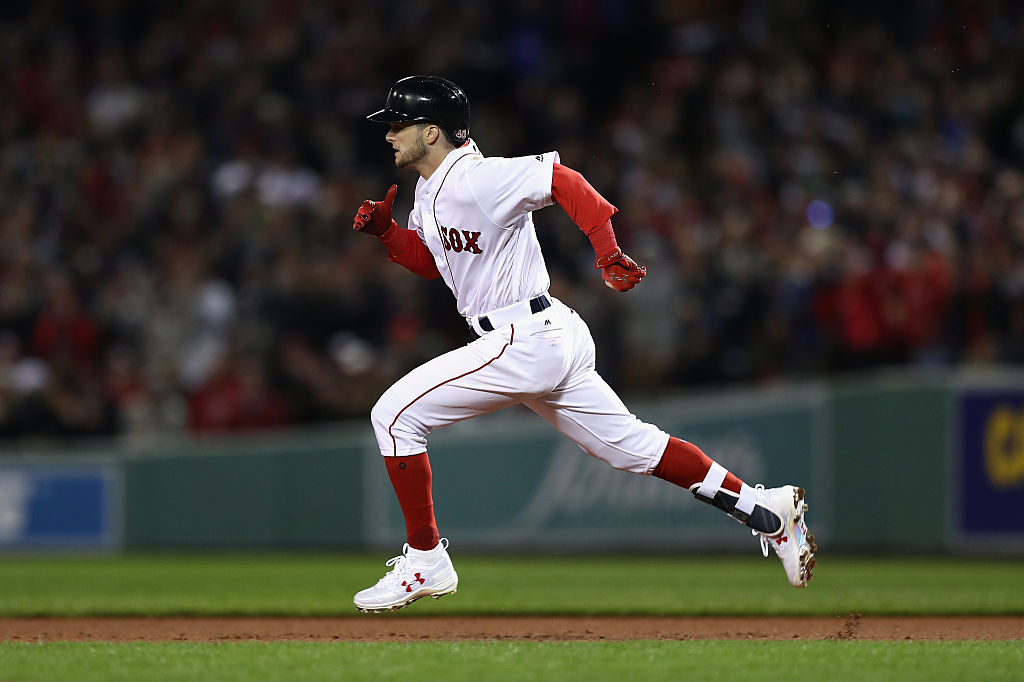 MLB ETA: 2017
Outfielder Andrew Benintendi has gone from the No. 7 overall pick in the draft, to the No. 46 overall prospect in the game, to completely untouchable in a deal for Chris Sale in less than two years. To put it lightly, the arrow is pointing upward on Benintendi. He hit .312/.378/.532 with nine homers and 12 triples in 418 plate appearances in the minors, prompting the Boston Red Sox to call up the hitting prospect late in the season. He didn't disappoint, posting a .835 OPS in 118 plate appearances. He's dripping with talent and should be given a regular role in the lineup in 2017.
2. Brendan Rogers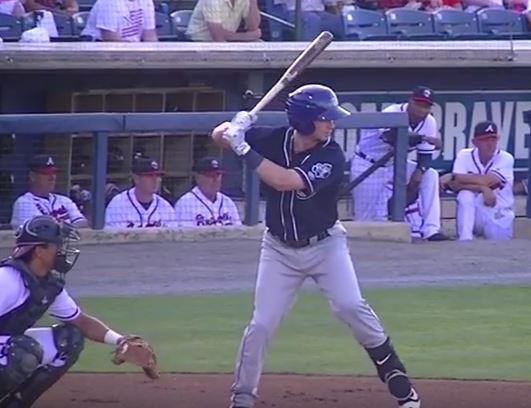 MLB ETA: 2019
The No. 20 prospect coming into 2016 even though he was just 19 years old, Colorado Rockies shortstop Brendan Rogers is a truly special talent. They took him No. 3 overall in 2015 and sent him to A-ball to play the 2016 season. He didn't disappoint, cranking out 19 home runs in 491 plate appearances with a .821 OPS. If there's one concern on Rogers, it's that he struck out 98 times, but given his age and development path you can expect him to end up being a slugger at Coors Field in just a few short years. As pointed out by Baseball America, if a high school shortstop gets taken in the top three picks in the draft he usually ends up being extraordinary.
1. Yoan Moncada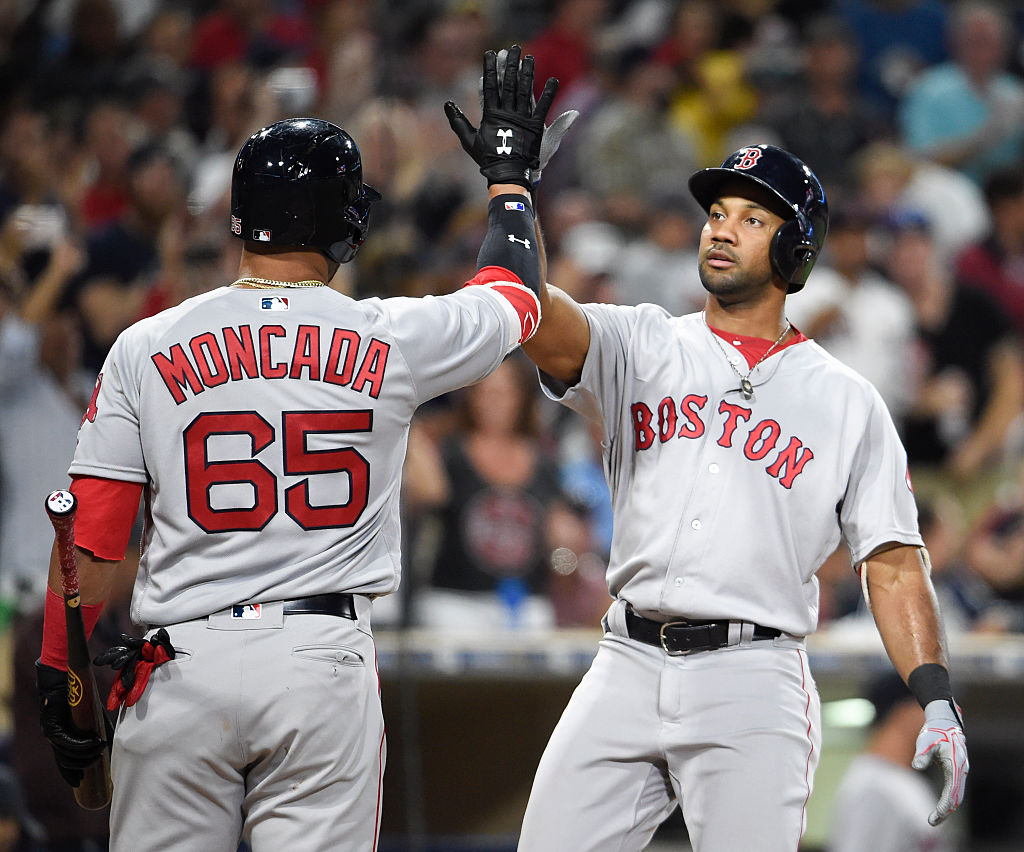 MLB ETA: 2017
Yoan Moncada, a second baseman from Cuba, is on a path to be one of the best hitters in the game before long. At just 21 years old and playing in the Boston Red Sox's farm system last season, Moncada hit .294/.407/.511 with 15 home runs and 45 stolen bases. That's after seeing only 363 professional plate appearances over the last two years, due to his defection from his home country. There's a lot of swing-and-miss in his game, but Moncada is said to have a high baseball IQ and there's no doubting that he has elite skills. Oh, and he was the major return in the aforementioned Sale trade, so he's yet another elite prospect that has a chance to be playing regularly with the White Sox this season.
All stats and information courtesy of baseball-reference.com and baseballprospectus.com.