MLB's 7 Most Disappointing Players of 2015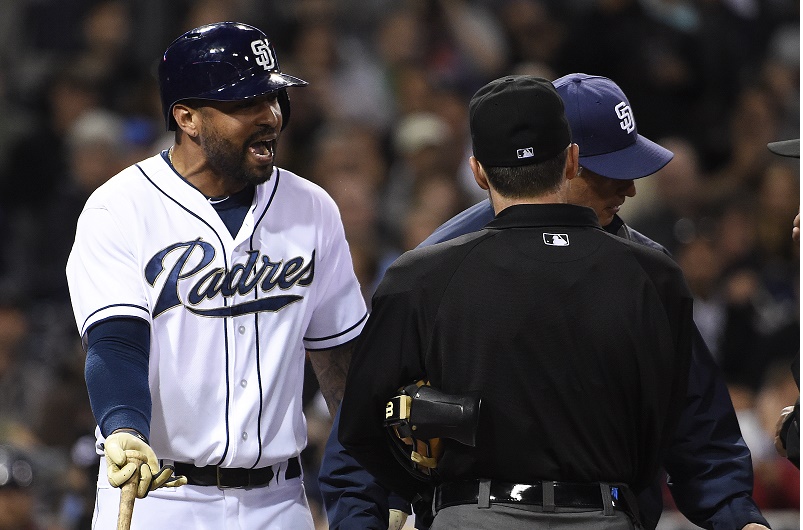 There have been many pleasant surprises in the first two months of the 2015 MLB season. We've seen the young Houston Astros dominate the AL West, the Mets' pitching come of age, and the forgotten Twins lock down first place in the most stacked division in baseball.
On the other hand, we have seen a great deal of underachieving from players and clubs from whom great things were expected. As far as the American League is concerned, the only thing sadder than the flops by the White Sox and Mariners has been the dismal ball offered up daily by the Boston Red Sox, a team that apparently can't pitch, hit, or field enough to stay out of last place. Through two months, Boston has the worst run differential in the league (-48) while sporting the fourth highest payroll ($167 million) in MLB.
Over in the Senior Circuit, the many moves made by San Diego and Miami have yielded few returns for management and fans hoping for turnarounds from their respective franchises. As is often the case, these teams fighting to rise above mediocrity are getting far less than expected from key players. With one third of the season in the books, it's not that early anymore.
Here are the seven most disappointing MLB players of 2015.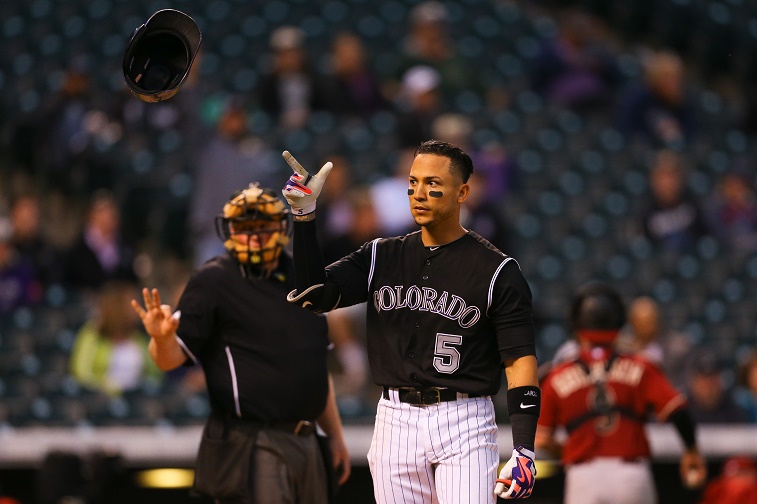 1. Carlos Gonzalez, Rockies
The last almost-full season he played (2013) CarGo hit .302, cranked 26 home runs, and stole 21 bases in 110 games. That year, he landed a spot on the NL All Star Team and collected a Gold Glove for his outfield work. In 2015, Gonzalez has returned from an injury-plagued season in disappointing fashion for the Rockies.
Through 45 games, CarGo is sporting career worsts in nearly every offensive category, but that only tells part of the story. He is hitting .219 with 4 HR and 13 RBI in 180 plate appearances. Whether you match that against his past performance or his $16 million salary, it's an ugly return from a once-great player. Gonzalez is not even taking advantage of his time at Coors Field. In 20 home games, CarGo is hitting .182 with 1 HR and 2 2B.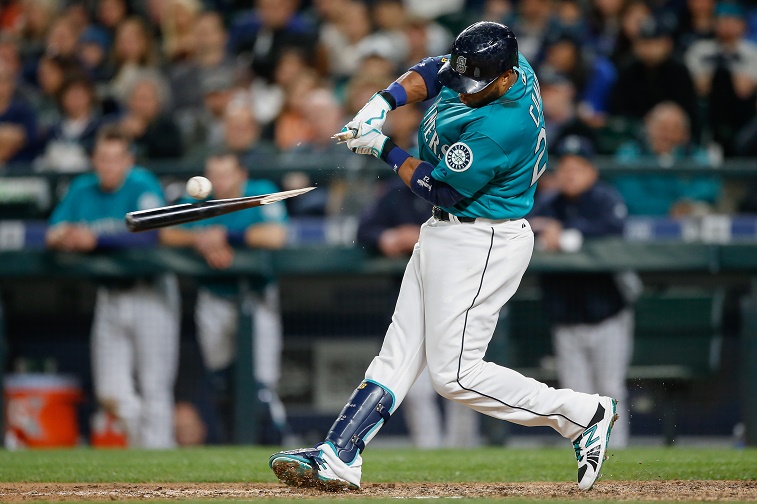 2. Robinson Cano, Mariners
If we had only one space for batters on this list, Robinson Cano would deserve it. Cano, earning $24 million in the second year of a 10-year, $240 million deal, has hit what the Mariners should hope is rock-bottom in 2015. Through 50 games, Cano is batting .246 with a .290 OBP, 2 HR, and 16 RBI. Oh, and he's been caught stealing three times and embarrassed himself in somewhat unthinkable ways on the basepaths as well. He's also leading the league in grounding into double plays with nine already in the books.
Expectations were high for the Mariners at the start of the season, and Nelson Cruz has delivered more than anyone should expect in the cleanup spot for Seattle. But Cano's performance has been dreadful. You can chalk it up as one of the reasons the team is below .500 in an unsettled division.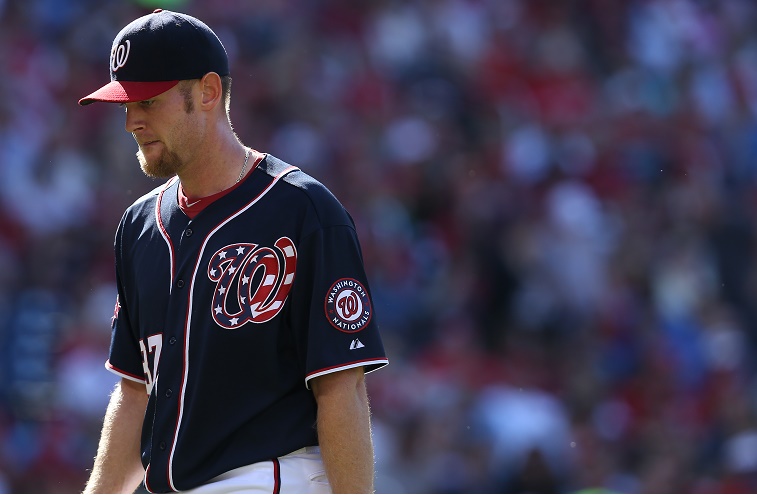 3. Stephen Strasburg, Nationals
On paper, the Washington Nationals had one of the great rotations in memory with Max Scherzer, Gio Gonzalez, Doug Fister, Jordan Zimmermann, and Stephen Strasburg in the mix. Of the many disappointments for this club in 2015, Strasburg has been the most alarming.
Diagnosed with a strained trapezius muscle and placed on the disabled list May 30, Strasburg's struggles may be injury-related. Washington better hope so. His 6.55 ERA and 1.72 WHIP are more than double his career averages, while his -1.1 WAR puts him in the category of "worse than average replacement player." That's a steep fall from grace from the former top pitching prospect in the game.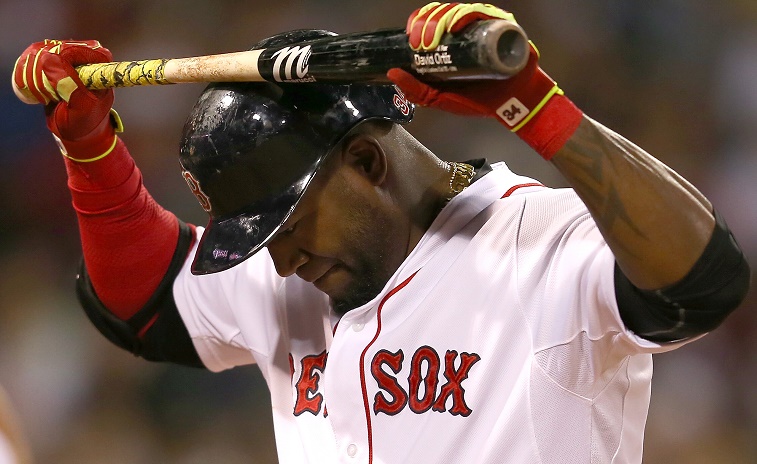 4. David Ortiz, Red Sox
David Ortiz began the season telling the world why he belongs in the Hall of Fame, but since then he's played like a has-been with a .224 batting average and 6 HR (.692 OPS) in 45 games for Boston. After a torrid start by Hanley Ramirez and much of the Red Sox offense, the team's bats turned in a dreadful performance in May. With one third of the season down, Boston ranks 23rd in batting average and 25th in slugging percentage among the 30 MLB teams.
While many expected Boston's pitching to be average, most banked on the Sox success to come from outslugging the competition in 2015. That hasn't happened by any measure, and Ortiz's lackluster performance is an obvious place to start. Versus left-handed pitchers, he is hitting .129 with 0 HR in 63 places appearances this season. We'll leave the Hall of Fame debate for another day. For now, we're not even sure Ortiz belongs in the Red Sox lineup.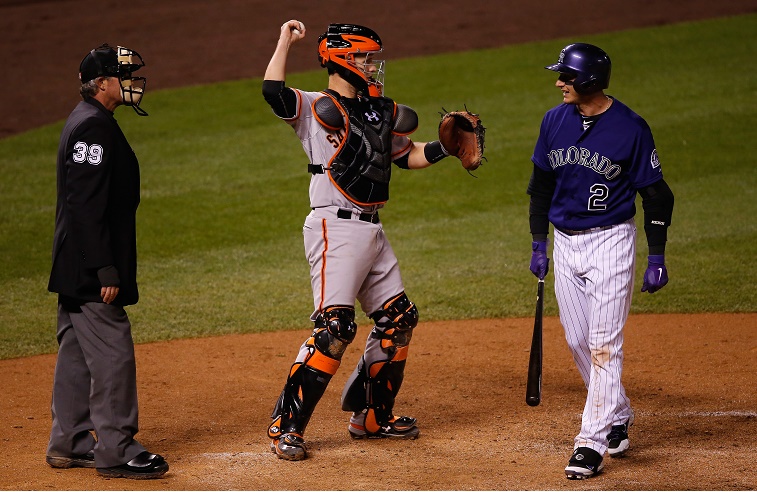 5. Troy Tulowitzki, Rockies
With the Rockies, the world will revolve around CarGo and Troy Tulowitzki until the two no longer wear Colorado uniforms. Considering Tulo is making $20 million this season, it's easy to see why. But after another injury-shortened season last year, Tulowitzki is posting average numbers for Colorado in 2015.
Through 45 games, he has a .289 BA with 4 HR and a .306 OBP. The low on-base numbers (a steep decline from his career .371 mark) are product of his 5 BB in 173 plate appearances. Pitchers don't feel Tulowitzki is a power threat and are going right after him this season. When they lose, he hits a single or double. That's not the Tulo we know.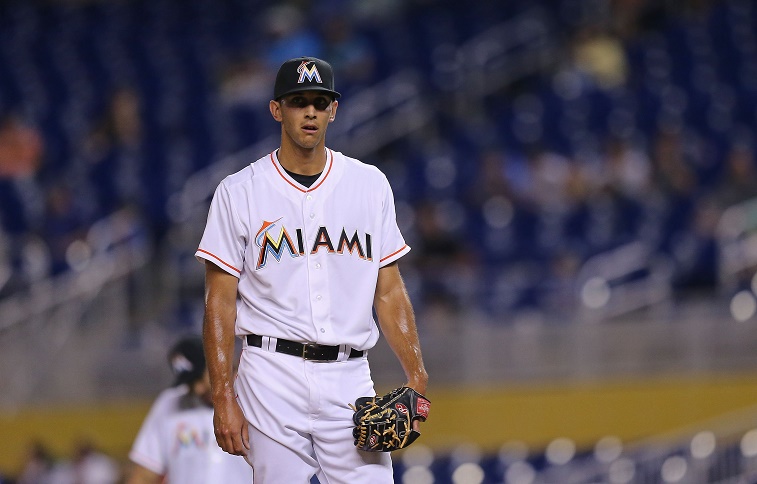 6. Steve Cishek, Marlins
While Cishek is not quite a marquee player, the Marlins closer has been rock-solid in each of his previous big-league seasons. After his remarkable 2013 campaign (32 saves, 2.33 ERA), Cishek delivered 39 saves at a 3.13 ERA for Miami in 2014. In 2015, the wheels have completely come off, and Cishek was demoted to the minors (Double A, mind you) after 19 appearances.
A look at the numbers explains why. Cishek blew four out of seven save chances and lost five of the 19 games he entered with a 6.98 ERA and 1.86 WHIP along the way. He averaged about five walks and 12 hits per nine innings before getting the boot from the big-league club.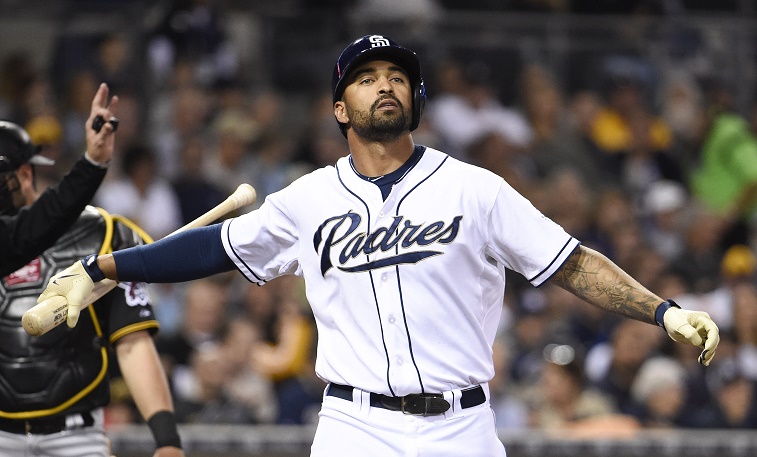 7. Matt Kemp, Padres
As one of the big-name pickups for San Diego's front office, Matt Kemp had some lofty expectations coming into 2015 and the $21 million salary to match. Through 53 games for the Padres, Kemp hasn't come close to finding his stroke, and the power numbers are especially disappointing.
In 207 at-bats, Kemp has 1 HR and a total of 13 extra-base hits on the season. Every average from standard batting (.246) to on-base (.282) and slugging (.329) are dismal by any comparison, let alone the high standard he set for himself in the past. For kicks, compare the impossibly light-hitting Didi Gregorius's .276 OBP and .289 SLG. They are not much worse and, in fairness to Didi, he has 2 HR to Kemp's lone round-tripper.
Stats, current as of June 2, are courtesy of Baseball Reference.
Want more great content like this? Sign up here to receive the best of Sports Cheat Sheet delivered daily. No spam; just tailored content straight to your inbox.