MLB's Most Embarrassing Teams of 2017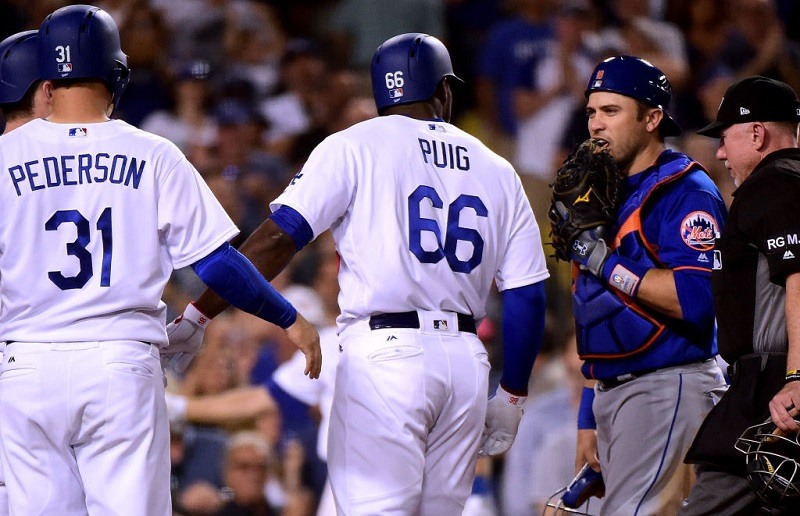 At what point does a Major League Baseball team become an embarrassment? There is no defining moment, but you know it when you see it. Telltale signs include: getting swept by last-place teams; losing repeatedly with scores like 12-10; and blaming the umpire or manager for your troubles. If your team exhibits any of these symptoms, get prepared for a long summer.
In 2017, a few ballclubs took the concept of embarrassing and ran with it. Though we have not seen any chicken-and-beer or dugout-choking episodes yet, this year's imploding teams are showing the potential to sink to the lowest standards. Here are the seven MLB clubs that have become the most embarrassing teams in the game.
1. Cincinnati Reds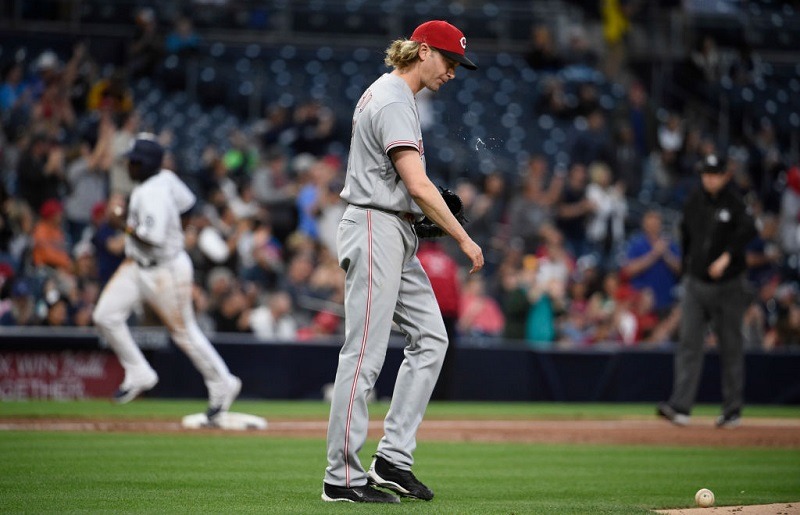 If you only watched the Reds bat, you might think you had a contender on your hands. This team slugs with the best clubs in baseball, and they get extra points in our book because (outside of Joey Votto) they don't walk too much. Cincinnati hitters go up there looking to do damage, and they do it enough to be among the top 10 in home runs and RBI.
Unfortunately, the opposing team gets to face Reds pitchers the other half of the inning, and things go very wrong in those moments. The rotation that included Bronson Arroyo (7.35 ERA, 71.0 IP) and Amir Garrett (7.41 ERA, 58.1 IP) ranked dead last in MLB across every meaningful category. Sure, there are injuries to two key starters, but any club that gets outscored 19-7 in a three-game sweep by the Padres should be ashamed of itself.
2. New York Mets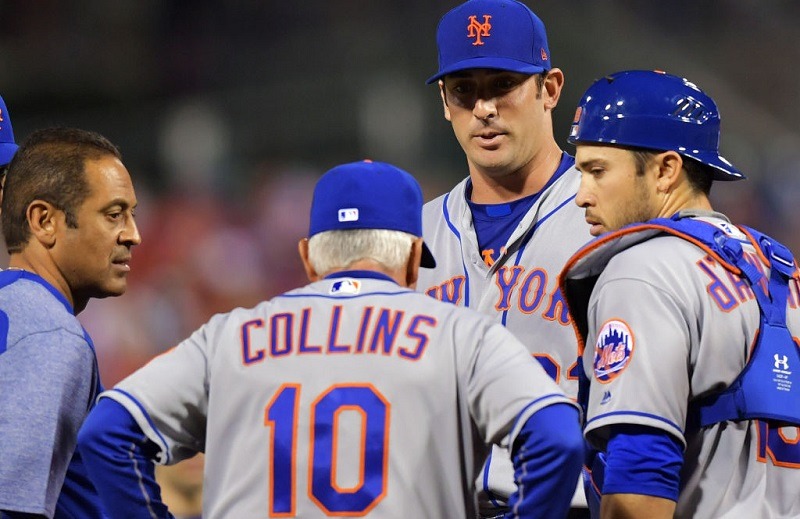 The New York Mets endured a horrific run of injuries in 2017, but things are worse than that. First, there was Noah Syndergaard rejecting an MRI before leaving his next start unable to pitch. (The Nationals won that game 23-5.) A few days later, Matt Harvey failed to show up for a day game and got suspended. (Tabloids suggested he was heartsick over an ex-girlfriend.). Around the same time, the Mets PR department tweeted a photo of a sex toy in the backup catcher's locker.
You couldn't make this stuff up, but by late June the team was holding down fourth place in a weak division and watching Yasiel Puig troll them at Dodger Stadium. Even with the bad luck and other issues, you just can't fall behind a rebuilding Braves team. Soon enough, people won't even watch this train wreck on TV. If we could find one silver lining so far, it would be the amazing cartoon Edward Steed did on the rash of Mets starter injuries in May.
3. Detroit Tigers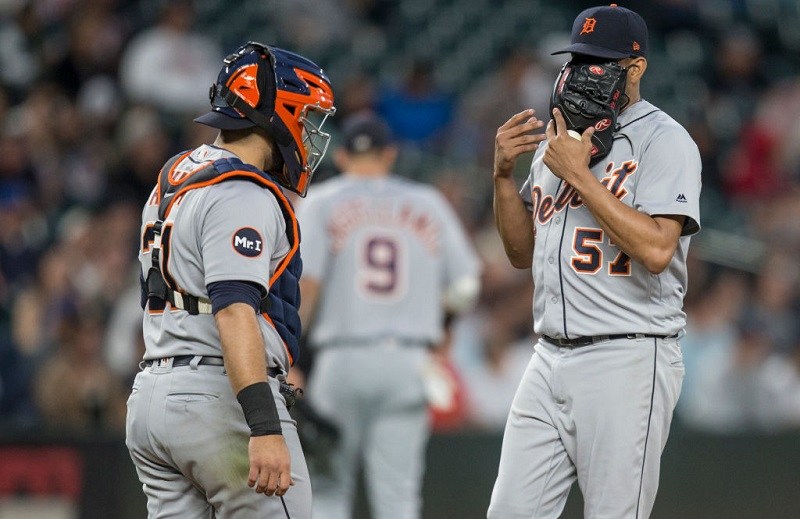 How do you build a $205 million team that has the worst bullpen in baseball? Meet the 2017 Detroit Tigers. Through 72 games, the pen had a 9-15 record with 14 blown saves and a 5.19 ERA. In fairness, the overpaid rotation and position players aren't doing great, either, but this bullpen situation warrants the resignation of a few executives.
For a case study in this horrid season, we turn to the June 21 game in Seattle. Baseball fans everywhere were getting alerts about a Justin Verlander perfect game. Soon after, the bid ended on a bunt single with one out in the sixth inning. Not to fear: Verlander still had a 4-0 lead and the shutout intact. One walk, two singles, and a Nelson Cruz double later, the score was 4-3. You know where this is going, right? Verlander couldn't finish the sixth, the bullpen gave up 4 ER in the seventh, and the Tigers lost 7-5. Call it Detroit's season in microcosm.
4. Philadelphia Phillies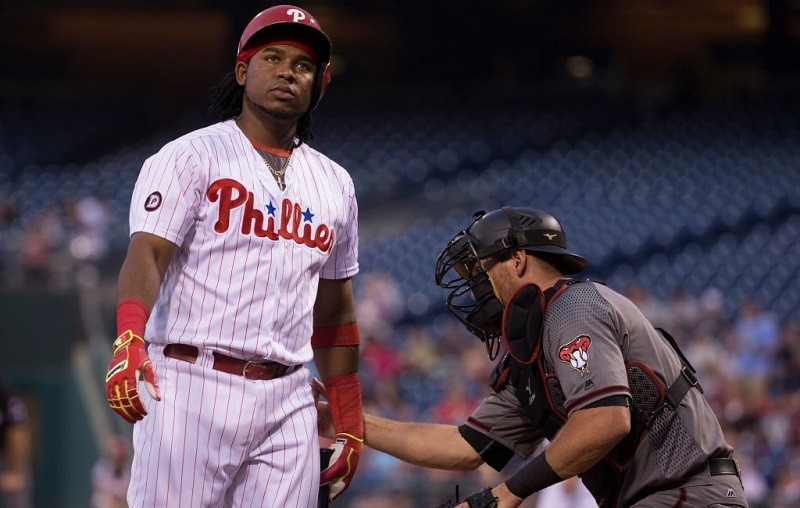 Following the ugly end of the Ruben Amaro era, Phillies fans happily signed up for a rebuild. What they didn't sign up for was a team with no apparent future that sat 25 games below .500 (23-48) in June. Outside of Aaron Altherr (who's already 26), we couldn't pick a position player on Philly who looked promising. The starting rotation does not inspire confidence, either, and the bullpen is atrocious. (Tip for rebuilding teams: You can suck, but if you're spending $120 million anyway, buy a closer.)
The once-promising Odubel Herrera offered an example of the state of things. On a June 22 game against the Cardinals, Herrera got picked off third and forgot to run on a 3-2 count with two outs. The night before, he blew through the third base coach's stop sign and got thrown out by a mile, forcing the game into extra innings. (Naturally, Philly lost.) Maybe Herrera was scared to turn the game over to the bullpen. If so, we understand: Phillies relievers had more blown saves (13) than saves (10).
5. San Francisco Giants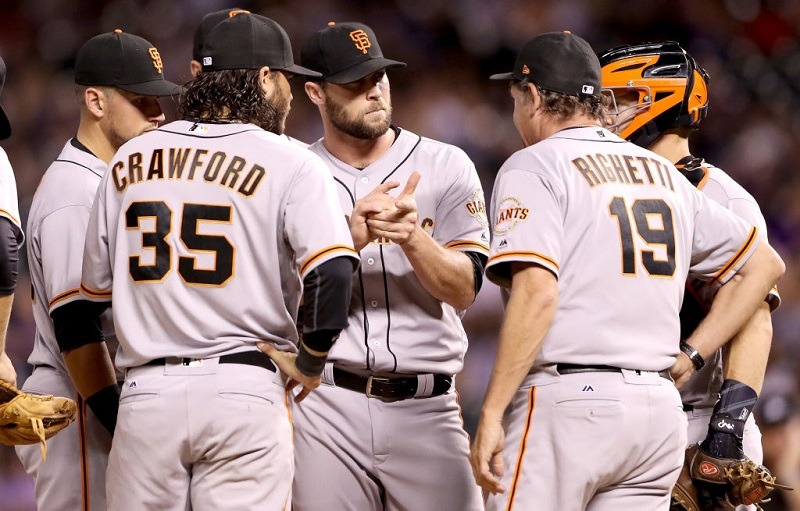 At this point, baseball fans know high payroll don't guarantee anything. However, when you have Buster Posey, Brandon Crawford, Madison Bumgarner (injured, but still), Johnny Cueto, and Mark Melancon on a $186 million budget, we expect results. In the case of the 2017 San Francisco Giants, fans got no such thing. With 75 games in the books, this team had a 27-48 record and sat 20 games behind the first-place Dodgers in late June.
That alone is embarrassing as hell, but Giants role players managed to make things worse. Take the episode in which reliever Hunter Strickland sparked a brawl with Bryce Harper. Certainly, it was uncalled for (regardless of your opinion of Harper), but it divided the team, too. Posey stood behind home plate watching for the duration of the melee like someone who didn't care what happened. It wasn't a motivator, either: San Francisco is 5-17 since that fight. This team is among the biggest flops in memory.
6. San Diego Padres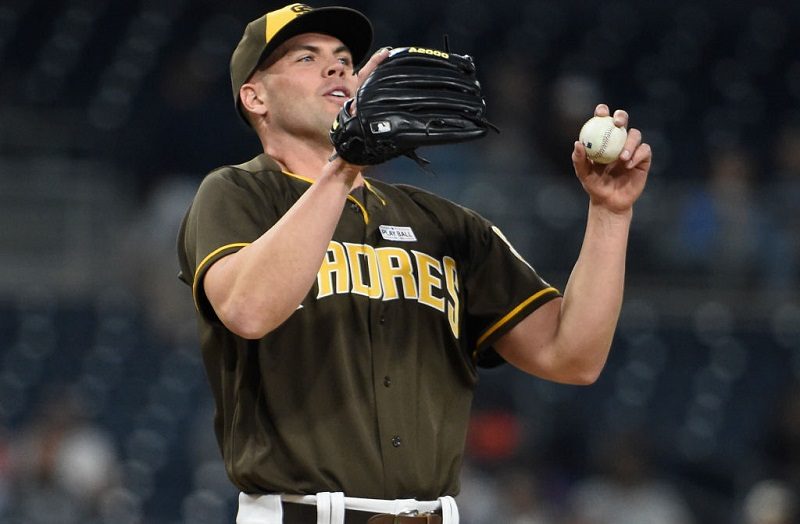 On the surface, you argue that a perennial doormat like San Diego can't be an embarrassment. They take their bit of revenue sharing, mete out a stingy payroll, and faithfully serve as a playoff booster for the rest of the NL West. We appreciate the sentiment, but frankly enough is enough. This team hasn't had a winning record since 2010, and the roster seems to get worse every year.
The 2017 edition, proudly showcasing MLB's worst offense, is one of the lamest squads we've seen in sunny San Diego. The average fan could not identify more than one name on the team (sorry, Cory Spangenberg and Kevin Quackenbush), and the reason is no one has distinguished himself above the Triple-A level. We understand when an organization can't spend wisely, draft well, or trade savvy, but it's pathetic when a club like the Padres can't do any of the three.
7. Oakland A's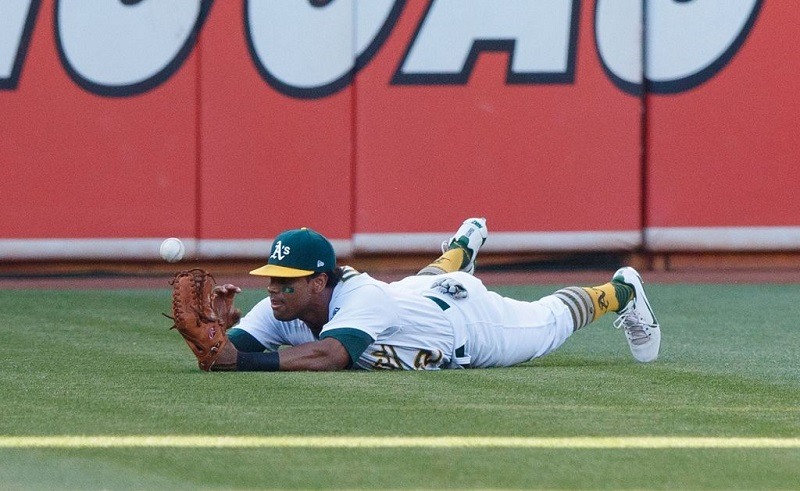 We won't get too deep into stats with this A's club. All you need to know is they carried the AL's worst run differential (-85) and worst record (31-42) into late June. On the embarrassment meter, the club's 9-25 road record looked nearly as bad a Khris Davis throw to home plate. Somehow, the team actually posted a winning record in the crumbling, dilapidated Oakland Coliseum where it's forced to play. It wasn't enough: Only Tampa had worse attendance in 2017, and the Rays play in the worst ballpark in the country.
Statistics courtesy of Fangraphs and Baseball-Reference.