MLB's Most Wanted: The Top Pitchers of the 2017 Trade Deadline
If you checked the stats in June, you probably noticed a funny thing. Neither the Chicago Cubs nor the Cleveland Indians — the clubs that gave us the memorable 2016 World Series — featured a top-10 pitching rotation. In fact, the ERAs of the Cubs (4.65) and Indians (4.87) starters through 60 games were enough to alarm fans hoping for a rematch.
Elsewhere around the league, NL East favorite Washington had one of the worst bullpens in baseball. Meanwhile, Boston's $68 million rotation has not impressed outside of Chris Sale (a minority partner in the firm at $12 million per season). With the 2017 trade deadlines in sight, something has to give to make these ball clubs legitimate contenders. These 10 pitchers are the top available trade targets.
1. Jason Vargas, Royals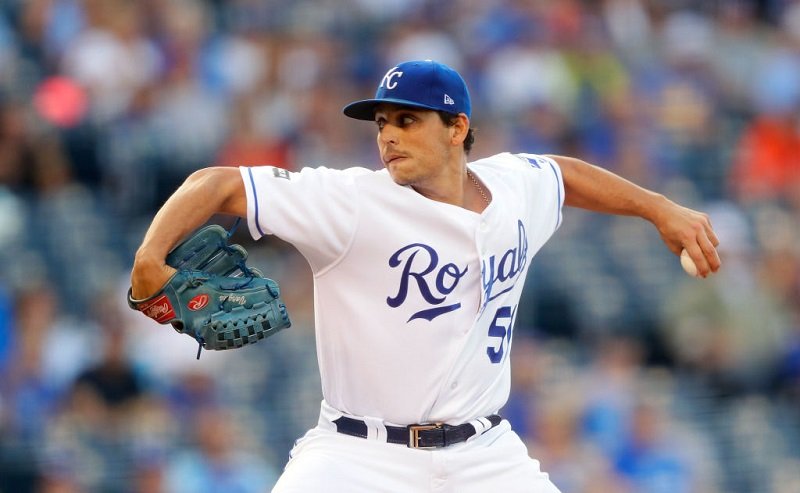 If you go by obvious trade potential, Kansas City starter Jason Vargas tops the list. The left-hander is in the last year of his contract; pitches for a last-place team; and posted career-best numbers (8-3, 2.18 ERA) through 12 starts. If a team picks him up in July, they'll owe him about $5 million. So he's affordable for clubs in search of an arm for the playoff push.
The Royals will want prospects in return if management does pull the trigger on Vargas. For clubs hoping for a big-game impact, the soft-tossing 34-year-old southpaw was the only starter to beat the red-hot Houston Astros between May 22 and June 7. Whatever Vargas figured out following Tommy John surgery, it worked in the first half of 2017.
2. Jose Quintana, White Sox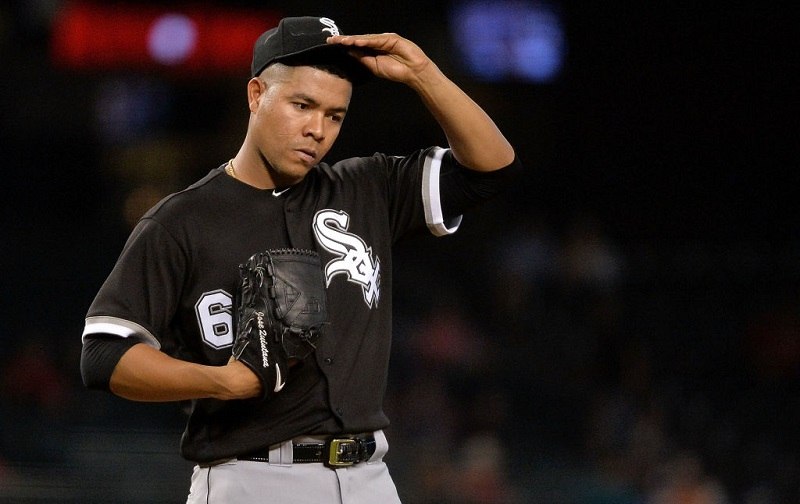 From a buyer's perspective, the time to go after a big-time player is right when his stock drops. After a disastrous start to 2017, that's exactly where Jose Quintana is. Prior to this season, the 28-year-old left-hander posted four straight seasons of 200+ IP with a combined ERA below 3.40. Signed through 2020 at less than $10 million per season, Quintana was the hottest commodity on the market following the Chris Sale trade.
With a 2-8 record and 5.30 ERA through 13 starts in 2017, his value has taken a major hit. From Chicago's perspective, there is really no rush to trade Quintana, as the club will finish in or around last place, regardless. However, for teams who want to make a big deal, some bargaining leverage became available. The current trade season would be the time to pounce.
3. Ervin Santana, Twins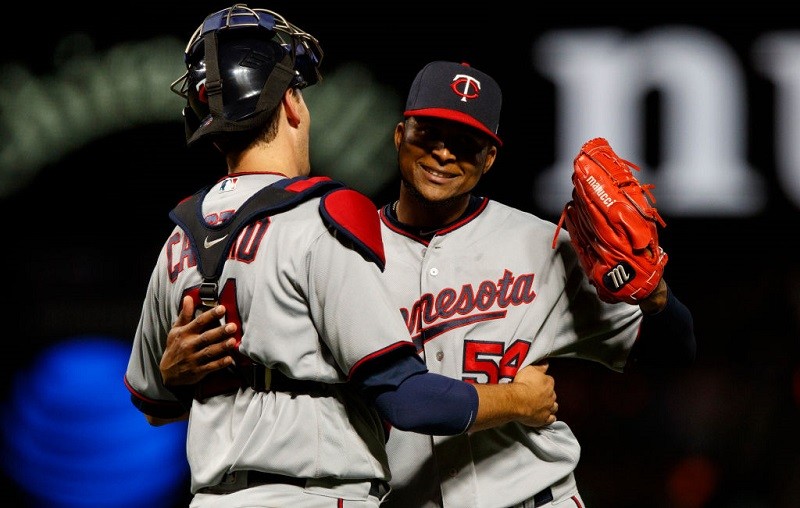 Do you believe the Minnesota Twins will hold onto first place through 2017? Neither do we, and the problem is starting pitching. The Twins rotation is among MLB's worst in allowing walks (26th) and home runs (23rd) while it has trouble striking out batters (22nd). This lethal combination will likely take the upstart club back to the bottom of the standings by the arrival of the waiver deadline (August 31).
The question here is whether Minny's front office would trade its best pitcher, Ervin Santana. Now 34 and signed through 2019 at $14 million per year, it is an ideal time to sell. Santana, who went 8-3 with a 2.20 ERA and 3 shutouts in his first 13 starts, is having the best season of his career. But he carries the stain of a 2015 PED suspension and the risk of a full-year ban if caught again. It would anger the fanbase, but a small-market club with hopes to contend in the future should make this deal.
4. Joakim Soria, Royals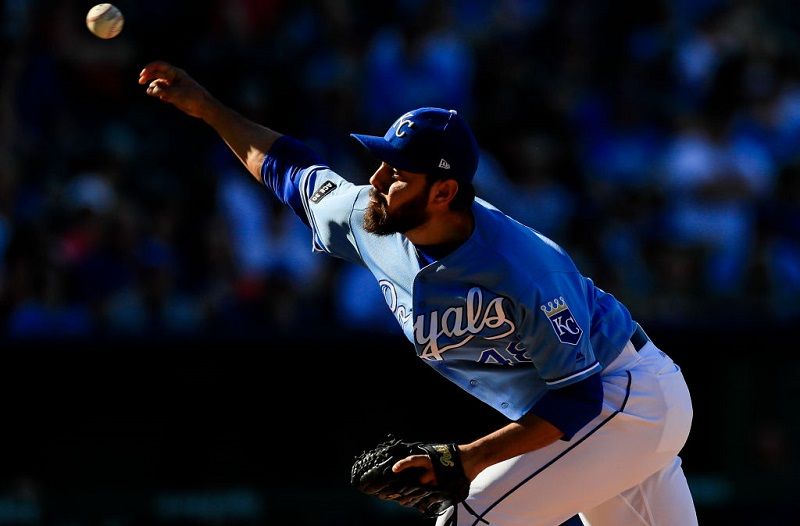 Having traded its best reliever (Wade Davis) to the Cubs in the offseason, Kansas City is ready to part with Joakim Soria, the expensive middle-inning man. Ignoring the 3.80 ERA and ugly walk rate (4.15 per 9 IP) through 28 G, we see a highly valuable reliever for a contending team down the stretch run.
Soria's excellent strikeout rate (12.12/9) and 1.79 FIP suggest his other results are overblown. (A .391 BABIP will come down as well.) Better yet, the 33-year-old right-hander allowed 0 HR in 26.0 IP and his velocity remained strong. He is expensive at about $8 million per year, but a club that can convince the Royals to eat some money for the coming year-and-a-half can add a solid arm with closer experience.
5.  Trevor Cahill, Padres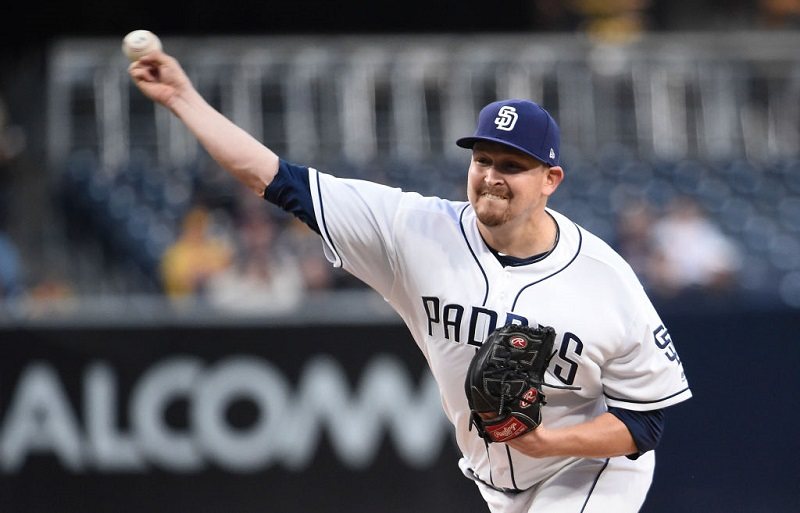 After bouncing around between bullpens for several years, Trevor Cahill got another shot as a starter in San Diego (why not?) in 2017. Prior to suffering a shoulder strain in May, Cahill had posted a career-best strikeout rate and 3.27 ERA in 41.1 IP. As an exhaustive (what else?) post on Fangraphs pointed out, Cahill's use of the curveball made him a force this season.
His trip to the disabled list and typically high walk rate will give teams pause on Cahill until July. However, if he returns healthy and reclaims that early-season command, the gamble (about $800,000) will be too tempting for teams to pass on before the deadline. Cahill just turned 29 in March.
6. David Robertson, White Sox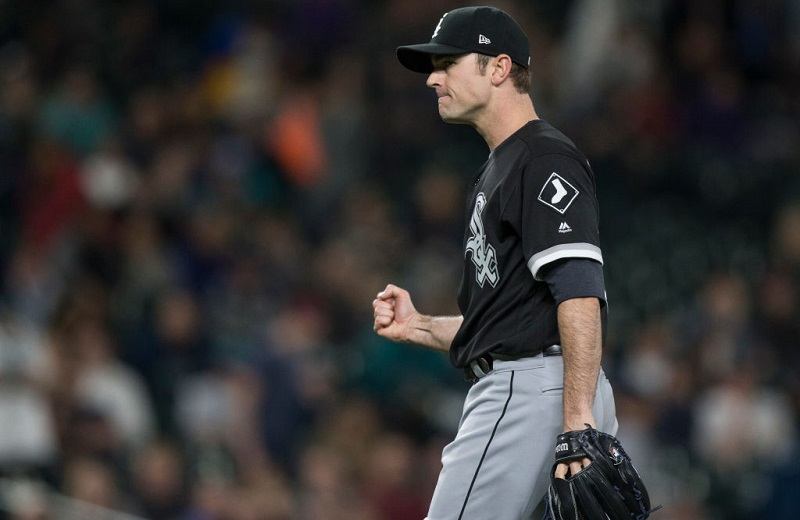 With Chris Sale gone and Todd Frazier reportedly on the block, anyone is fair game on the White Sox. The trail quickly leads to David Robertson, who they owe $17 million through 2018. Now 32, D-Rob is back to shutting down clubs with his high strikeout rate and 10-for-11 record in save opportunities. Washington, a familiar trading partner for Chicago, would be a good fit for Robertson's talent and salary. After all, the Nats offered Mark Melancon more over four years. Robertson, who's performed better, presents far less risk.
7. Jeff Samardzija, Giants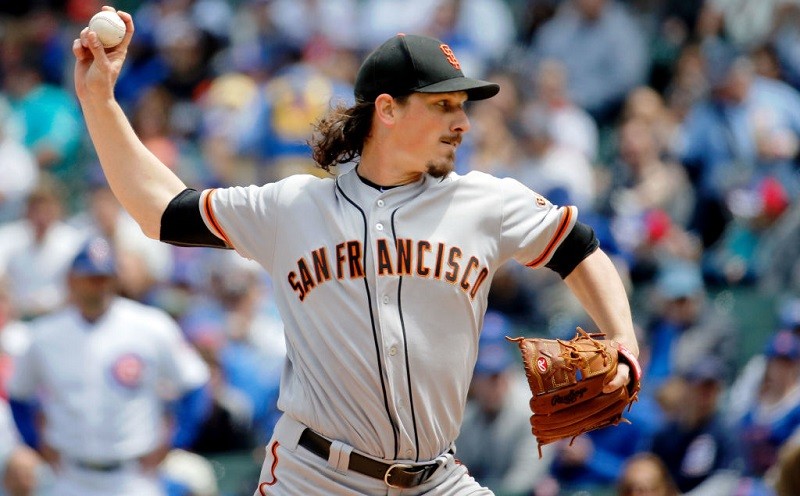 Most people would agree that the Jeff Samardzija contract (five years, $90 million) is a mistake, and many agreed on that the day he signed the deal. Nonetheless, he's better than his record (2-8) through 13 GS in 2017, and the righty averaged about 6.2 IP per start with an NL-best 8.33 strikeouts per walk. Not an ace but rather a middle-rotation innings-eater, the Shark provides cover for clubs with a strong front end. Someone will have to compromise on money here, but Samardzija's durability and control offer real value.
8. Yu Darvish, Rangers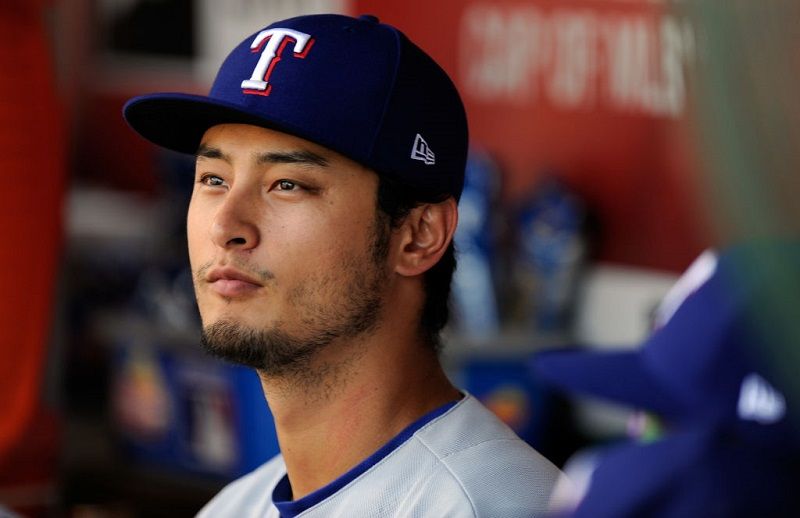 The Texas Rangers stand at a crossroads. By mid-June, the club had a 10% chance of landing a wild card in 2017. Meanwhile, club officials seemed unwilling to extend or re-sign ace Yu Darvish, now in the final months of a six-year deal. Darvish, who sports a 3.28 career ERA through 113 games, may have the biggest impact of any starter at the trade deadline. Financial obligations ($5 million) are low for the payoff.
The question here: What are teams willing to pay in trade value for a short-term rental? A team like Boston, which already went all-in, might be a match.
9. Blake Parker, Angels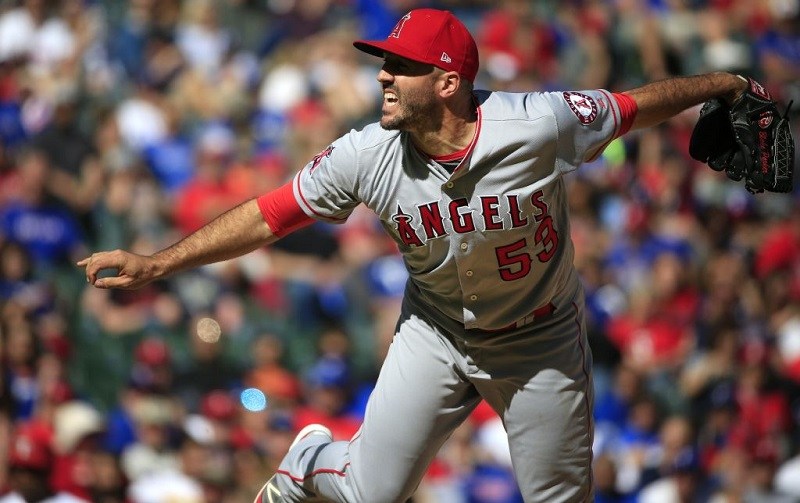 Anaheim's Blake Parker is the breakout reliever of 2017. Through the season's first 60 games, the hard-throwing righty ranked sixth in WAR among bullpen arms and sported a 2.20 ERA with 47 SO and 0 HR in 28.2 IP. He makes next to nothing and has no contract, so he would be a valuable chip for Angels brass to deal while his stock remains high. Even at the .500 mark through 66 games, the Angels had dim hopes for any type of contention.
10. Sonny Gray, A's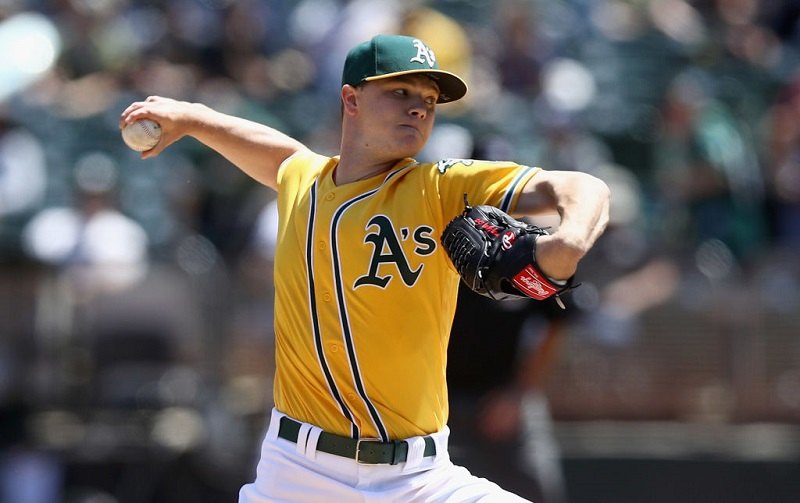 Injuries dinged the trade value of Sonny Gray in 2016 and 2017, but the right-hander looked healthy and effective in his first 8 GS. In fact, his strikeout rate (8.94/9) and FIP (3.37) bested his career numbers. For Gray to become worth trading for Billy Beane's team, he would have to surge ahead of the August 1 non-waiver deadline. If he manages to do that, his age (27) and two remaining years of arbitration will once again prompt interest of the highest caliber.
Statistics courtesy of Fangraphs and Baseball-Reference.