MLB's Randall Simon Whacked a Sausage and Went to Jail
Baseball players don't always behave professionally. Countless batters over the years have thrown temper tantrums. Former Silver Slugger Torii Hunter once even reacted by throwing equipment and clothing out of the dugout onto the field. Meanwhile, one of the more ridiculous displays was courtesy of former first baseman Randall Simon.
While a member of the Pittsburgh Pirates back in 2003, Simon whacked a sausage with his bat. Let's recap Simon's MLB career and then look at his unusual display of anti-sausage aggression and its consequences.
Randall Simon's journeyman MLB career
Simon, who hails from the Caribbean island of Curacao, spent parts of eight seasons in the MLB. He spent his first three years with the Atlanta Braves. After seeing minimal playing time in 1998 and 1998, he finally took on a bigger role in 1999. In his 90 games for the Braves that year, he batted .317, with 69 hits, five home runs, and 25 RBIs, according to Baseball-Reference.
Simon then spent two years with the Tigers, where he put up decent numbers, batting over .300 with decent power at the plate. His most productive year came in 2002 when he racked up career-bests of 19 home runs and 82 RBIs. Simon bounced around the MLB for the next two years, spending time with the Pirates, Cubs, and Devil Rays.
After spending 2005 playing in Japan's Nippon Professional Baseball league, Simon briefly returned to the MLB with the Philadelphia Phillies in 2006. Across his eight-season career, he was a .283 batter, with totals of 49 home runs and 237 RBIs. After leaving the MLB, Simon continued to play in minor and overseas leagues for several years.
Highlights from Simon's MLB career
By most standards, Simon's MLB career was a modest one. Though he managed to put up decent numbers for several teams, he didn't have much effect on overall winning. Arguably the one exception came in the latter part of the 2003 season. After 91 games, the Pirates traded Simon to the Cubs.
Simon proved an unlikely contributor in a Cubs' postseason run that ended in a heartbreaking National League Championship Series against the Florida Marlins. That series included the infamous Game 6 "Bartman Incident" that ultimately cost the Cubs their chance of making it to the World Series.
Before that, however, Simon proved himself a positive locker room presence, as well as a spark-plug scorer for the Cubs. According to MLB.com, he batted .317 with runners in scoring position. He also pinch-hit an RBI triple in the 11th inning of the NCLS Game 3, helping the Cubs come away with a win.
Randall Simon's sausage incident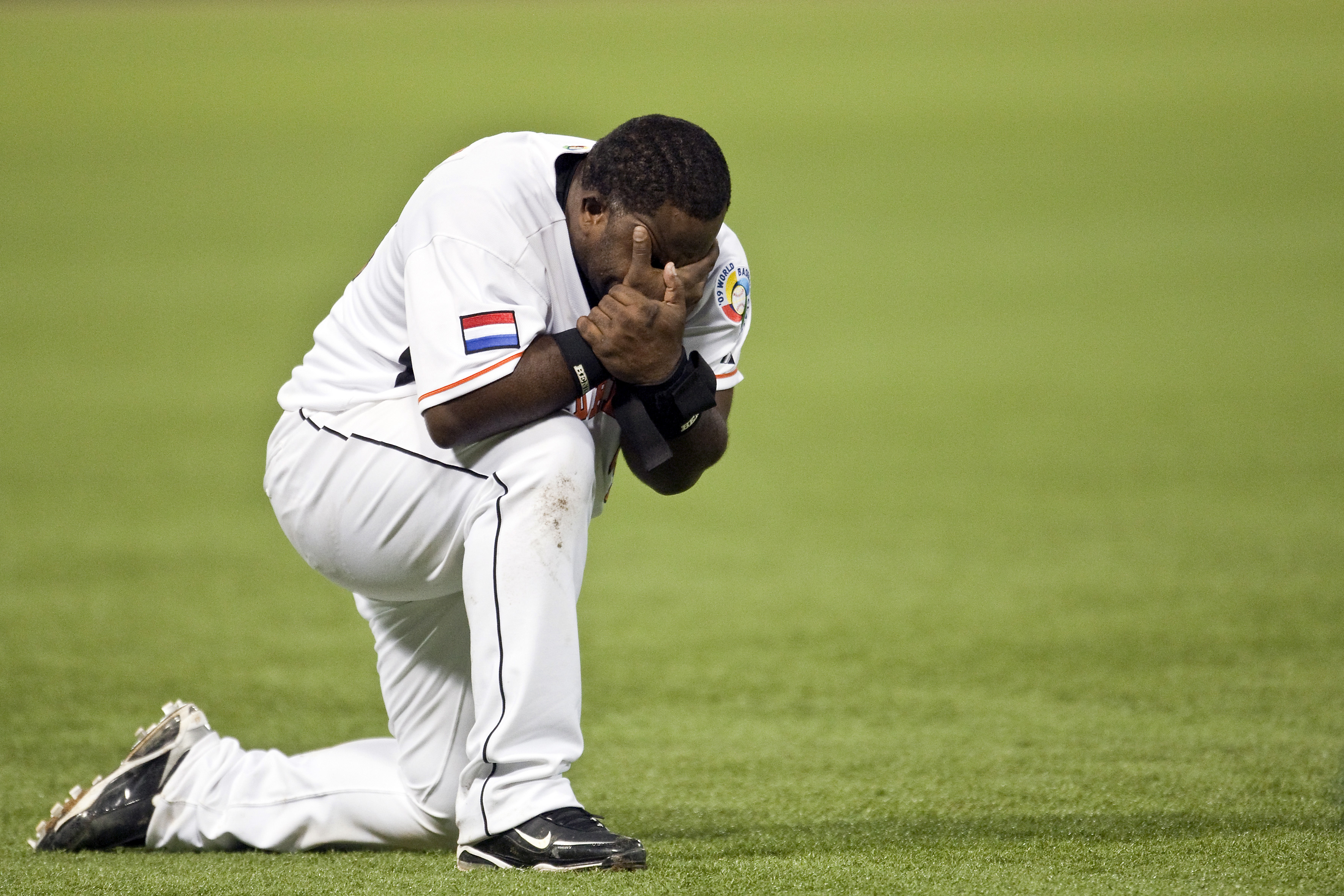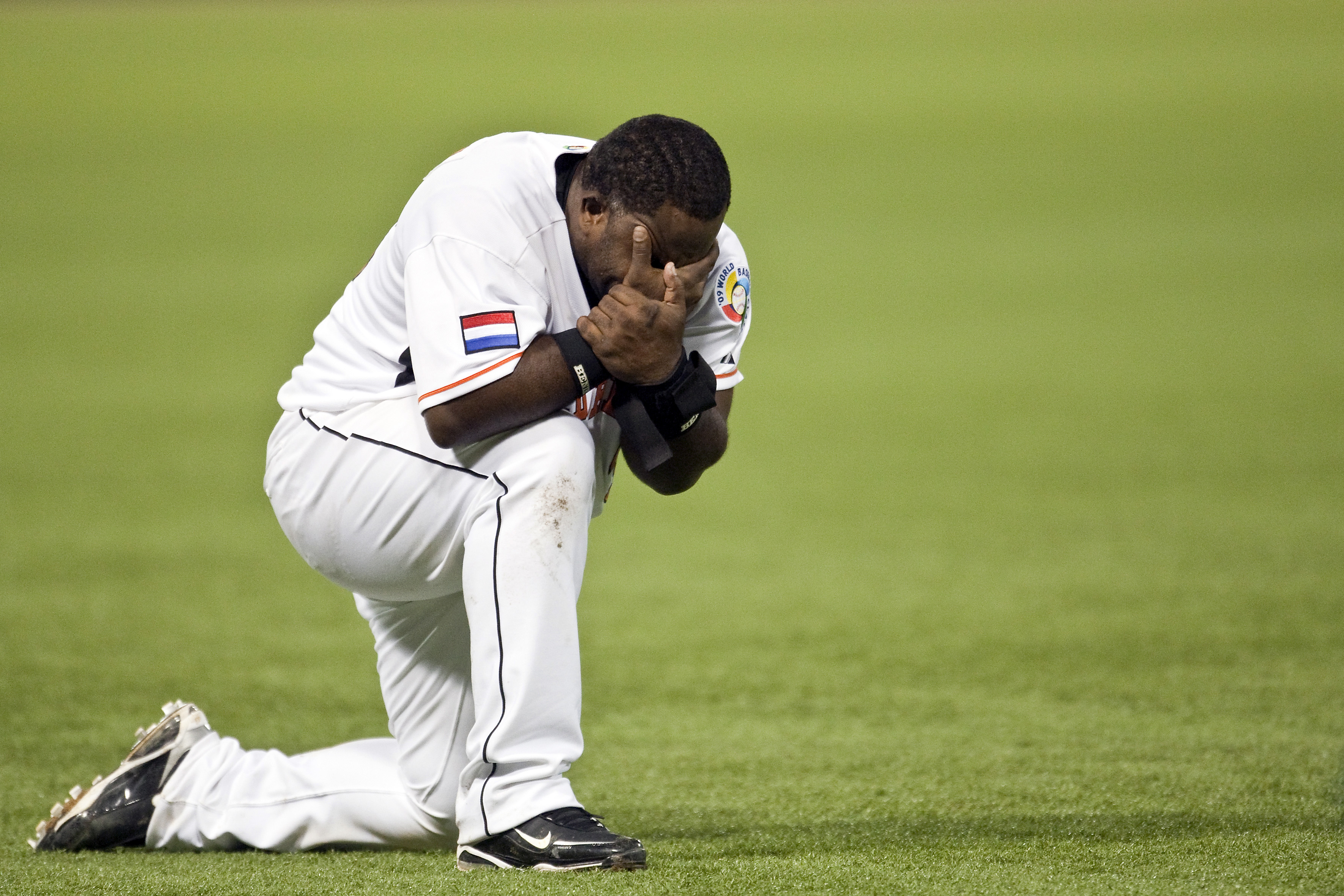 No matter how many big plays Simon accumulated during his career, he will always be best remembered for an unfortunate incident from a game in 2003. Simon was playing for the Pirates, who'd traveled to Milwaukee for a game against the Brewers.
At the time, the Brewers regularly included a nightly sausage race as part of their between-innings entertainment. Fans and employees would don oversized sausage costumes and race along the sidelines. During this particular race, Simon was apparently feeling ornery if not downright mean.
As the sausages ran past the dugout, he stuck out his bat and struck the nearest one in the head. The racer — a 19-year-old female employee identified only as Mandy, details the Milwaukee Journal Sentinel — wobbled and then fell, bringing down the sausage next to her as well.
Simon was later booked by the local sheriff's department, who cited him with disorderly conduct and issued a $432 fine, per ESPN. Simon also received a three-game suspension and a $2,000 fine from the MLB, reports TribLive. He later issued a sincere apology and gifted an autographed bat to the woman he had knocked down.