MLS Player Aleksandar Katai's Wife Made Horrific Comments on America's Protests
Serbian soccer player Aleksandar Katai left the MLS team, Chicago Fire, in 2019 and found a spot on the LA Galaxy roster. He barely had a chance to play before the MLS franchise released Katai on June 5, 2020, in the wake of controversial comments posted to social media by his wife, Tea. Here's what you need to know about the soccer player and the consequences of his social media presence.
Aleksandar Katai's European soccer career
Aleksandar Katai was born on February 6, 1991, in Srbobran, Serbia. He began his soccer career playing for his hometown youth squad, FK Vojvodina. In 2009, the team loaned Katai to FK Palić, a lower league team, for six months. Then, he got promoted to Serbia's first-team Vojvodina in Novi Sad.
Katai made his Serbian SuperLiga debut on March 14, 2010, as a substitute against FK Čukarički. He scored his first pro goal a week later in a match against FK Mladi Radnik. Katai left FK Vojvodina to join Olympiacos C.F.P. in Athens, Greece on June 28, 2011.
Katai signed a four-year contract with Olympiacos C.F.P. However, he did not play any matches for them as coach Ernesto Valverde felt Katai needed to improve his defensive skills. While signed with Olympiacos, the team loaned Katai to OFI Crete. He played his first game with them on November 5, 2011, against Panionios FC.
After his unsuccessful stint with OFI Crete, Katai was loaned back to FK Vojvodina in his hometown. He fell ill with thrombopenia (low blood platelet count) after one match. Thrombopenia can cause excessive bleeding, bruising of the skin, fatigue, and enlargement of the spleen.
Sidelined for most of 2012, Katai returned to FK Vojvodina on loan from Olympiacos at the end of 2012. He stayed there until club president Ratko Butorović unexpectedly died on June 8, 2013, leaving the club in turmoil. The team loaned Katai to Platanias FC until the summer of 2014. Katai continued to improve over the next three seasons, playing at first in Serbian and then Spanish leagues.
Katai's MLS career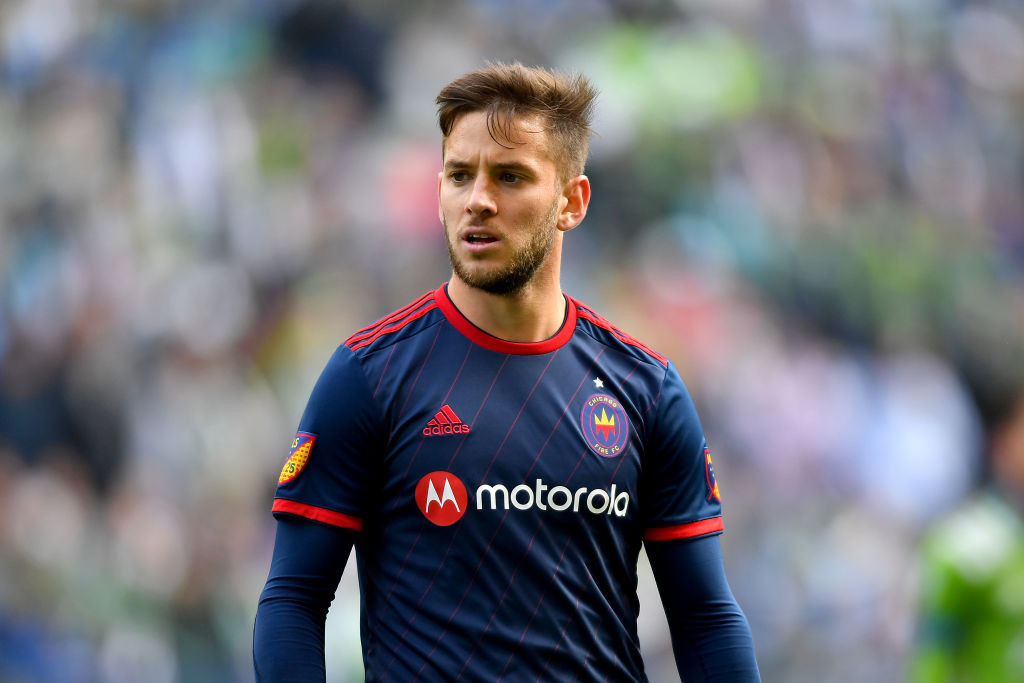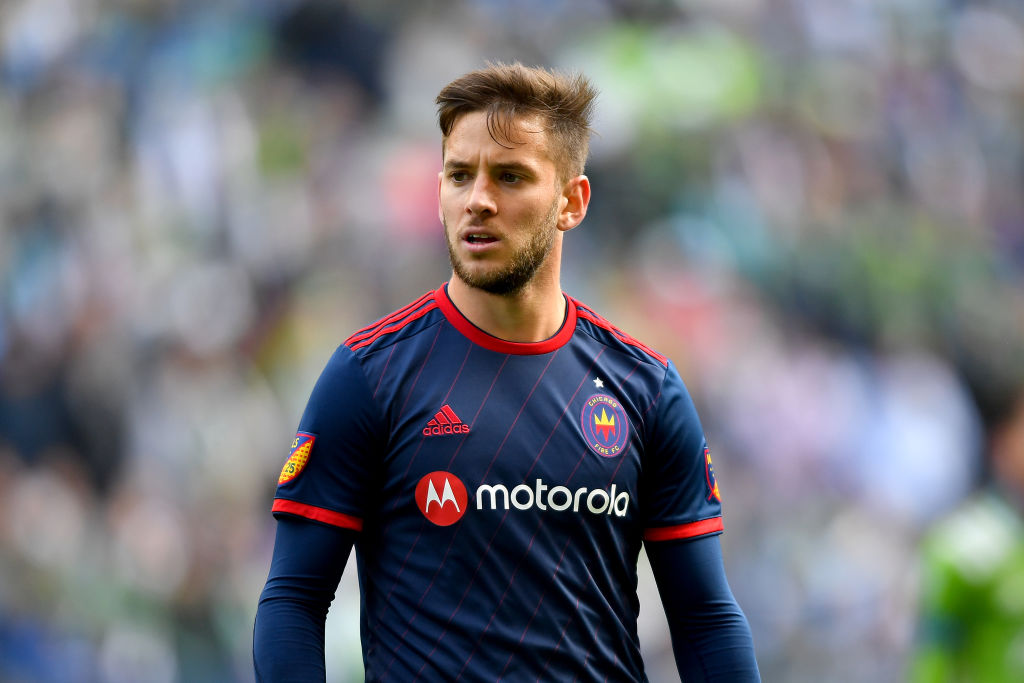 Under a three-year contract with La Liga side Deportivo Alavés, Katai was loaned to MLS team Chicago Fire on February 6, 2018, for the rest of the 2018 season. At the end of the loan, the Chicago Fire acquired Katai permanently from Alavés. The franchise placed him under contract through the 2019 MLS season.
Katai left the Chicago Fire on December 31, 2019, and he found a spot on the LA Galaxy roster using Targeted Allocation Money. The LA Galaxy released Katai from the team on June 5, 2020, in the wake of controversial comments posted to social media by Katai's wife, Tea.
Tea Katai's comments
Following the death of George Floyd, Tea Katai's racist and violent comments concerning American protestors were refuted by Katai himself. According to the Associated Press, Tea Katai posted stories on her Instagram account in Serbian saying, in one instance, that protesters should be killed. In another, also in Serbian, she called protesters "disgusting cattle."
Katai responded with his own Instagram post, "These views are not ones that I share and are not tolerated in my family." Katai went on to say, "I understand that it will take time to earn back the support of the people of Los Angeles."
The LA Galaxy's response
Swift action from the LA Galaxy indicates that Katai must "earn back the support of the people of Los Angeles" while playing for a different team. Galaxy team president Chris Klein stated, "We believe strongly that we're a club that represents our staff, represents our players, represents our fans and our community."
An official statement from the team, according to CBS Sports, stated, "The LA Galaxy stands firmly against racism of any kind, including that which suggests violence or seeks to demean the efforts of those in pursuit of racial equality. The LA Galaxy stand with communities of color, and especially the Black community, in the protests and fight against systemic racism, social inequality, bigotry and violence."
The LA Galaxy's response comes as no surprise. Pro athletes' social media reaches vast numbers of people. Comments like Tea's have the potential to turn fans away at a time when pro sports need revenue. After George Floyd's death, it is more important than ever for organizations to speak with a unified voice.