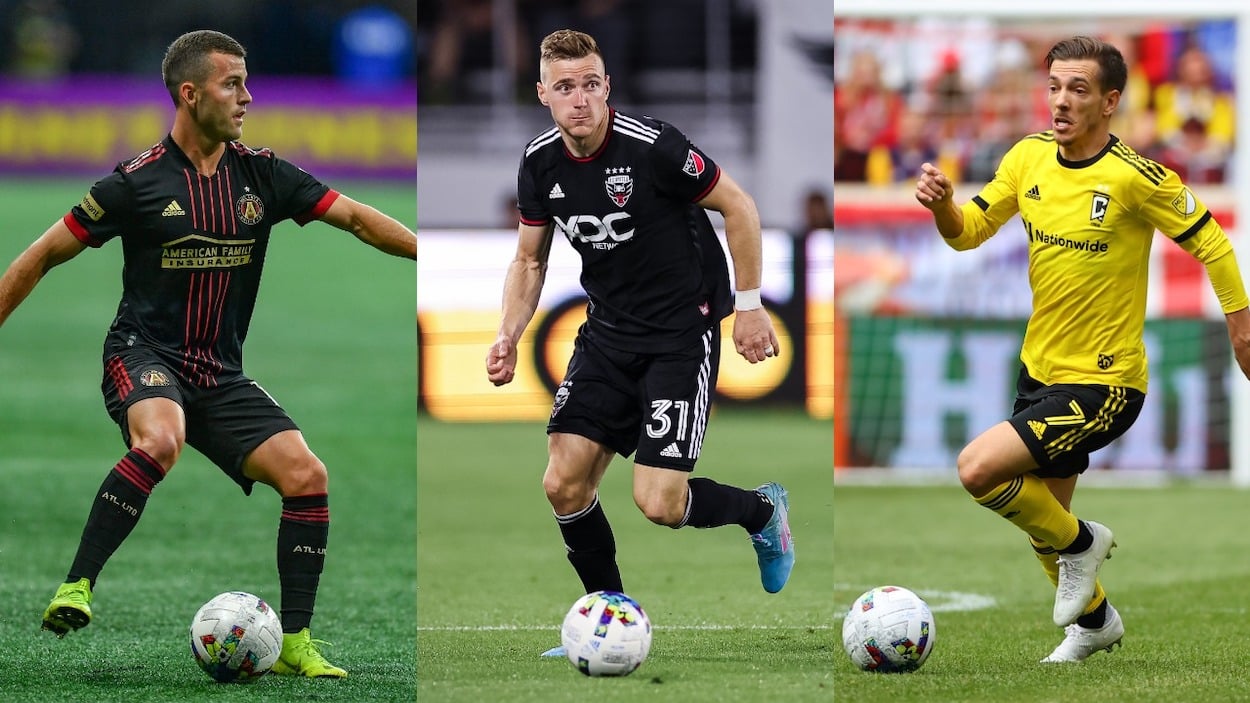 MLS: Ranking the 5 Best Full Backs in Major League Soccer for 2022
The top five best MLS full backs in 2022 play offense, defense, and most of all, help their teams win games with their skills.
The 2022 Major League Soccer season is now a little past the one-third mark as teams have played 12 or 13 of their 34 regular-season games. At this point, we have a good idea of which players are rising to the top at their positions and which players are not. Here we will rank the five best MLS full backs this season.
The criteria will vary slightly from player to player, but the ranking exercise here is to identify the best of the best right here, right now, during this current season. So, without further ado, these are the five best MLS LBs and RBs for 2022.
Honorable mentions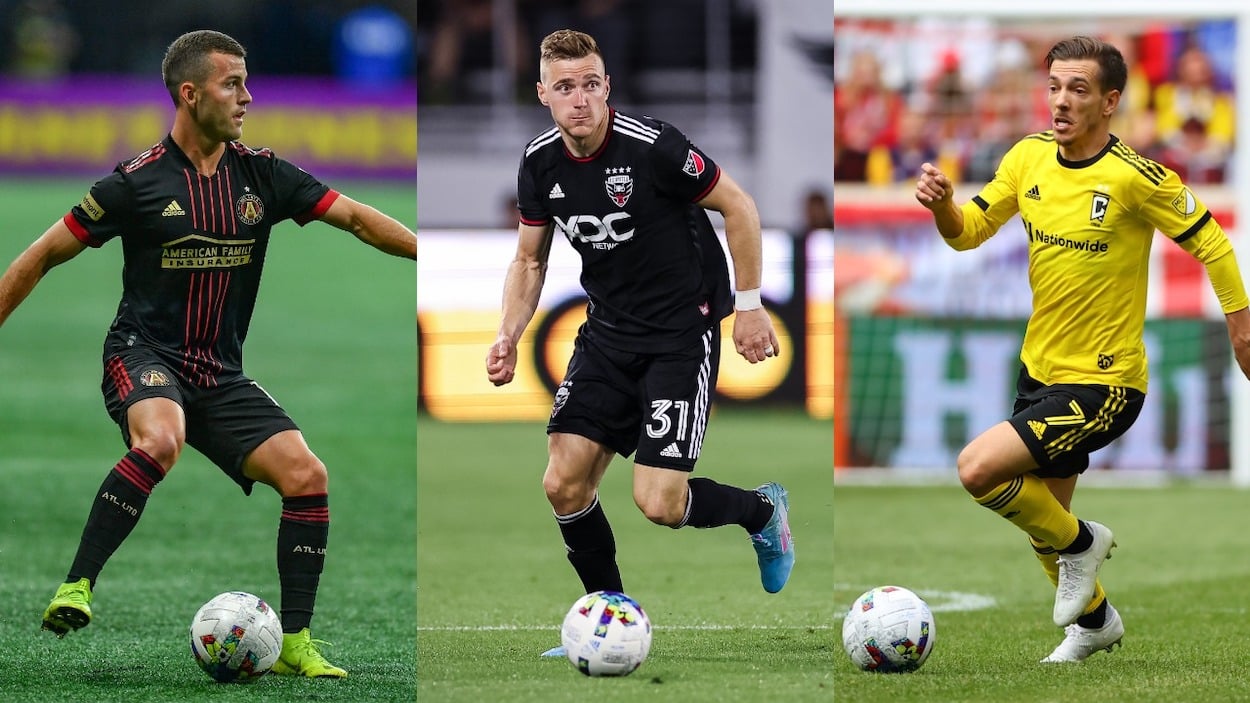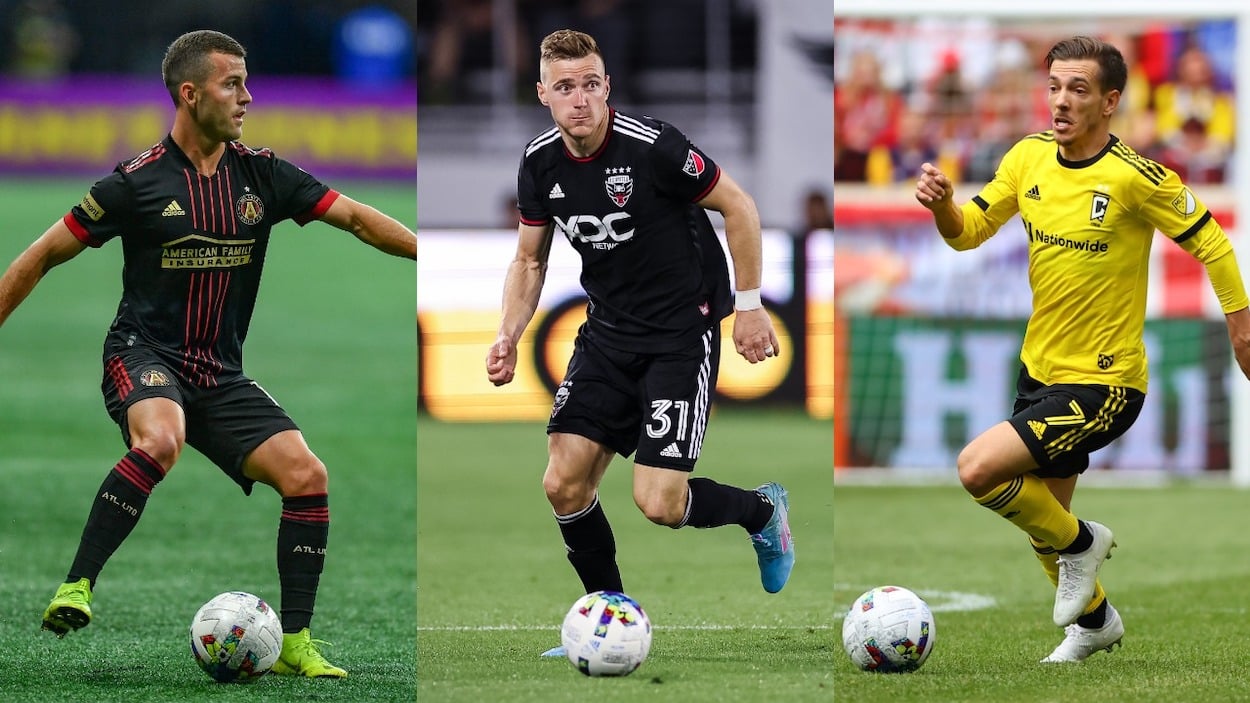 There are a lot of excellent FBs in Major League Soccer these days. That means the honorable mention section here is packed. Here are a few of the wing defenders who just miss out on being one of the top five best MLS full backs in 2022. 
The New England Revolution has a fantastic duo on the defensive wings with DaJuan Jones and Brandon Bye. However, with the Revs' tough start to the season, it's hard to have them on this list. The Philadelphia Union has a great pair of full backs as well, but only one makes this list, with apologies to Nathan Harrel. 
NYCFC is the last team that clocks in with two honorable mentions. Swedish full back Anton Tinnerholm is generally one of the best in the business, but he's been out with an Achilles injury since last October. His fill-in, Tayvon Gray, is a 19-year-old from the Bronx who's played great in six starts. Don't be surprised to see his name on the end of the season's best MLS full backs list. 
Finally, LAFC's Julian Araujo and Inter Miami's DeAndre Yedlin might start at full back for the Mexican National Team and USMNT, respectively. However, their MLS performance in 2022 doesn't quite get them in the top five here.
5. Columbus Crew— Pedro Santos 
Pedro Santos is a 35-year-old Portuguese left back who spent most of his career as a right winger. However — in the grand tradition of Phillip Lahm, Jordi Alba, David Alaba, and others — Santos shows how good wingers or midfielders can turn into great full backs. 
This season, Santos has completed 75.2% of his passes to go along with five successful crosses and nine key passes. He also scored a big goal in Week 9, which got him on the MLS Team of the Week following a 3-0 win over D.C. United. Santos isn't just a glorified forward, though. He also leads MLS in tackles won with 33. 
4. Philadelphia Union — Kai Wagner 
Philadelphia Union LB Kai Wagner has dominated in 2022 with four assists, and the 25-year-old German leads the league with 38 crosses. On defense, Wagner wins 73.3% of his tackles, 77.3% of his aerial duels, and completes 72.9% of his passes. 
As one of the best MLS full backs in 2022, Wagner is drawing interest from several European clubs, such as Leeds United, helmed by former MLS player and coach Jesse Marsch. The only real downside with Wagner is he needs to get more disciplined. He already has 18 fouls, and the LB's picked up four yellow cards.  
3. Atlanta United — Brooks Lennon 
Like Pedro Santos, 24-year-old right back Brooks Lennon started his career as a winger. However, when Real Salt Lake moved him to full back, that's when he truly began to flourish. Lennon's completed a staggering 85.5% of his passes this year and has added 35 key passes. 
Defensively, Lennon can stand to improve. He's winning 50% or less of his tackles, duels, and aerial duels this season. However, his offense for Atlanta United more than makes up for it. In addition to his pinpoint passing, Lennon's notched two goals and two assists already this season. 
2. LAFC — Ryan Hollingshead
LAFC is one of the best teams in MLS in 2022, and a major reason for that is that the club has one of the best MLS full backs of 2022, Ryan Hollingshead. The 31-year-old former FC Dallas FB already has three goals and leads the league in goals per shots. 
The veteran is winning 83.3% of his tackles this season and completing 82.1% of his passes. If LAFC challenges for the MLS Cup this season, like they are on pace to do, Hollingsworth and his consistency on the outside will be a big reason why. 
1. D.C. United — Julian Gressel 
Julian Gressel's defense is OK, but as a creative wing player, it doesn't get much better. He is one of the best MLS full backs when it comes to xG, xA, shot-creating action, progressive passes, and successful crosses. 
The 28-year-old German has dominated the right side of the pitch for D.C. United now for two-plus seasons, but his recent connection with new DP Taxi Fountas has been something special. With Gressel stretching the defense horizontally and Fountas finishing inside, D.C. has turned its season around quickly in the last few weeks. 
Stats courtesy of MLS.com
Like Sportscasting on Facebook. Follow us on Twitter @sportscasting19 and subscribe to our YouTube channel.