MMA: Here's how Much Bellator Champions get Paid for Winning Their Fights
The UFC pays some of its fighters well, but it's not the only MMA organization that has some decent compensation. Rizin and ONE FC are two other fighting promotions, but in the world of MMA, Bellator is one of the main players outside of the UFC. Bellator is home to some great fighters, and they get paid quite well too. Maybe not as well as UFC combatants, but the best can earn six figures for each fight. Here's a breakdown of the best-paid fighters at Bellator 228
Patricio Freire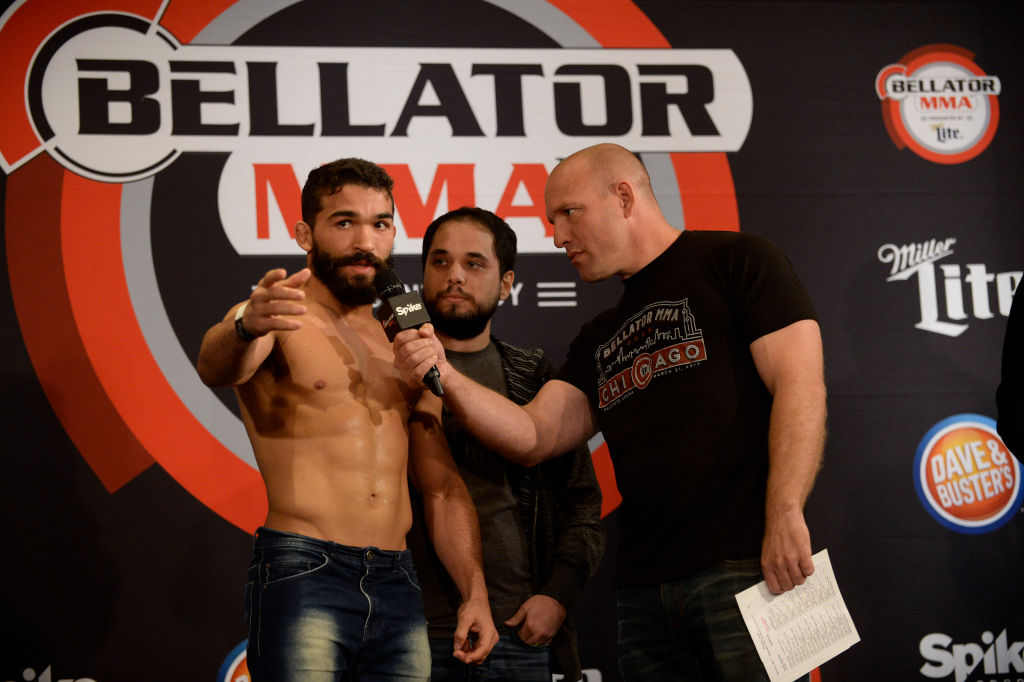 Like UFC star Conor McGregor, Patricio Freire is a champion of two weight classes. Freire won the featherweight title in 2017, and he knocked out Michael Chandler in the first round in early 2019 to become the lightweight champion as well. At Bellator 228, he fought and defeated Juan Archuleta in the first round of the Bellator Featherweight World Grand Prix.

For his win there, Bellator paid Freire $200,000, according to FanSided. However, unlike in the UFC, Bellator allows its fighters to get sponsors, and that creates an additional revenue stream for champions like Freire. It's unknown how lucrative those deals are, but since he's Bellator's double champion, he's probably pretty popular, especially in his home country of Brazil.

Lyoto Machida
Mousasi's opponent was also well paid for their fight. Machida hasn't had as much success as Mousasi in Bellator, but he didn't join because of the pay. In fact, the UFC matched Bellator's offer, but Machida chose to go with Bellator instead.

That's because, according to Machida, he already promised the CEO of Bellator, Scott Coker, that he'd join after his UFC contract ended. Despite losing the fight to Mousasi, Machida made the same as Mousasi, $150,000. And of course, since Machida is a former UFC champion, he is also pretty popular, so his sponsorship deals are likely quite lucrative.
Gegard Mousasi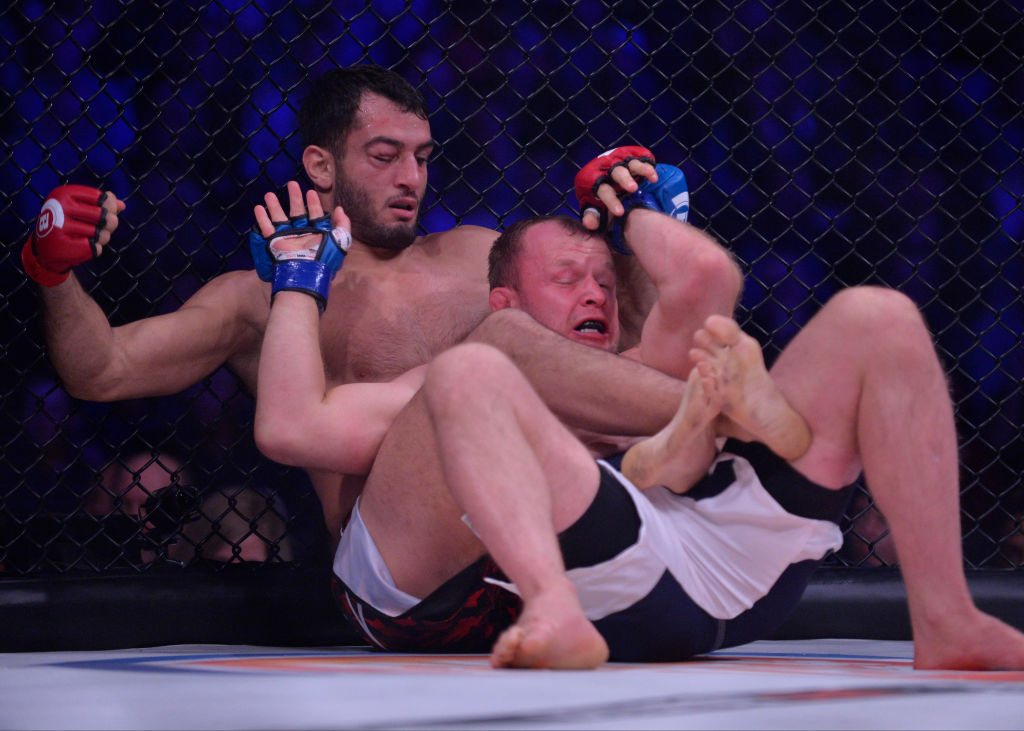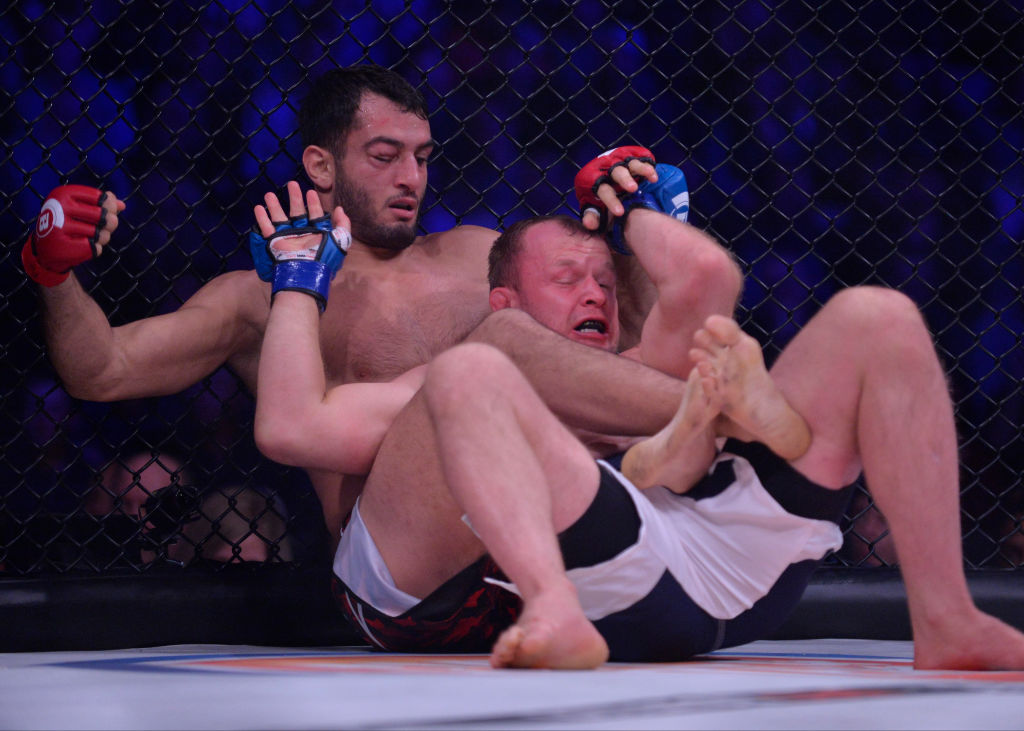 A former UFC fighter who fought the best that the UFC had to offer, Gegard Mousasi left the UFC in 2017 and joined Bellator because, according to him, the pay was better. At Bellator, Mousasi, who was passed up for a title shot in the UFC, was quickly given a title shot.

There, he knocked out Rafael Carvalho in the first round, and he became the middleweight champion. In his first title defense, Mousasi fought fellow UFC alumni Rory MacDonald, and Mousasi knocked MacDonald out in the second round. However, Mousasi then lost his title to Rafael Lovato in a five-round decision.

For Bellator 228, Mousasi fought against the former UFC light heavyweight champion Lyoto Machida. Mousasi won a controversial three-round decision, and for that, he made $150,000. Mousasi is also a pretty popular fighter, especially for UFC fans, so he's likely well compensated by his sponsors too.

Darrion Caldwell
Darrion Caldwell was the next best-paid fighter at Bellator 228. He received $125,000 for his win over Henry Corrales. That was another fight in the Bellator Featherweight World Grand Prix, so if Caldwell continues winning, he may fight Freire for the title soon.

Caldwell was Bellator's former bantamweight champion, and he even fought at Rizin, a Japanese MMA organization before that. At Rizin, he fought against former UFC fighter Kyoji Horiguchi, and Horiguchi submitted Caldwell in the third round. Horiguchi then rematched Caldwell at Bellator, and Horiguchi won again. After losing his belt, Caldwell decided to move up in weight, and that's why he's fighting in the featherweight tournament.
Because Caldwell is a former champion, his sponsorship money is probably higher than most other fighters.
Daniel Weichel
Bellator's fifth-highest paid fighter at 228 was Daniel Weichel, someone who's never won a championship but is always close to it. He fought and lost to Freire twice. Despite that, he's also entered into the Bellator Featherweight World Grand Prix. He won his fight against Saul Rogers, and for that, he made $80,000.

Like the UFC, lower-paid fighters will get a win bonus. Weichel had a $40,000 base pay, but because he won, he got a $40,000 win bonus. He's not a particularly famous fighter, as he's never held a major title, so his sponsorship money likely isn't too high.