The NBA's Most Underrated Scorers of the Last 5 Years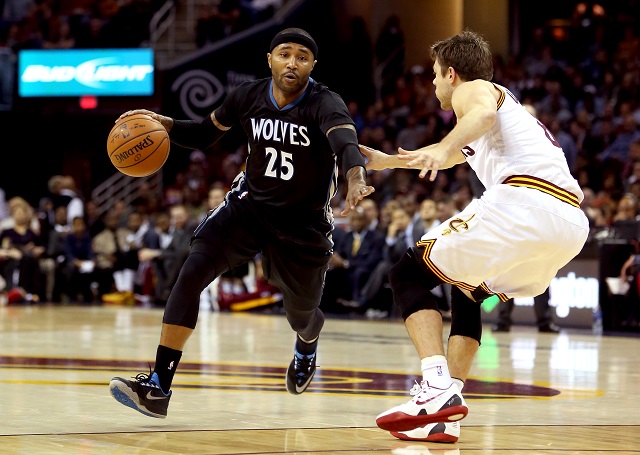 You could be forgiven for forgetting that Mo Williams is on the Minnesota Timberwolves. For one thing, the T-Wolves are losing a lot of their games. For another, they're not on national television all that often, so even though they play an exciting brand of basketball, it's easy to lose them in the shuffle, Andrew Wiggins or no Andrew Wiggins. It happens. People get busy, and their attention to the dregs of the West Conference starts to wane. But if you slip for an instant, you'll miss things like Mo Williams's 52-point explosion.
That's right: Williams was the high-water mark for the 2014-2015 NBA season in terms of points scored in a single game. You can check out the rest of the season's high scorers here, but, for a brief window in time, Williams sat atop the list as the only player to have broken 50 points that season (Kyrie Irving would eventually take the crown with a 57 point outburst against the San Antonio Spurs). We were inspired by the diminutive combo guard, who has wandered around the league a bit since being drafted in 2003, although he did earn an All-Star nod playing with LeBron in Cleveland.
In honor of Mo Williams and his 52-point outburst, we went back through the last five seasons of professional basketball to see which under-the-radar players put up monster numbers in single season games. Here's what we found.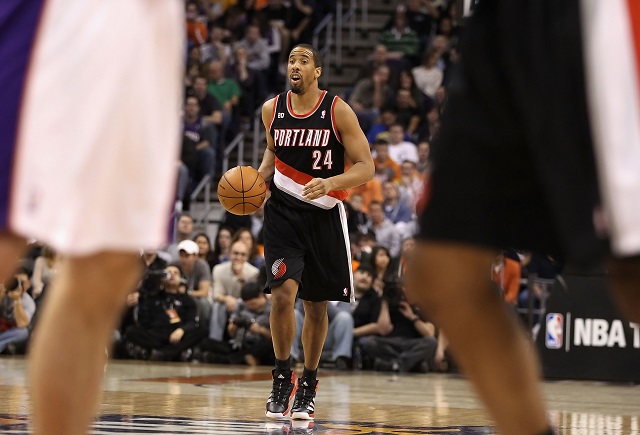 1. Andre Miller, 52 points
Now mostly renown for his highlights featuring an "old man's game," Andre Miller has always played like a senior citizen at a YMCA pickup game, and you're likely to hear the phrases "crafty" and "veteran" thrown around anytime he sees the floor. In 2010, though, Miller shook off the cobwebs to drop 52 points on the hapless Dallas Mavericks, a stat line made more impressive by his lack of three-point shooting (he took one and made it) and foul shots (7-8 from the charity stripe).
2. Corey Brewer, 51 points [tie]
Now a member of the Houston Rockets, Corey Brewer is best known for his enthusiastic defense and his coast-to-coast acumen, but back when he was with the Minnesota Timberwolves, he set the record Williams just broke with this 51-point outing in 2014.
2. Terrence Ross, 51 points [tie]
When Toronto's Terrence Ross notched 51 points against the Los Angeles Clippers last January, he became the most unlikely player to ever do so in the history of the league. How does that work? At the time, Ross was averaging just 8 points per game, and only three NBA players have ever managed to score at least 50 points while averaging below 10 a season. Also, Ross is an awesome dunker. Just FYI.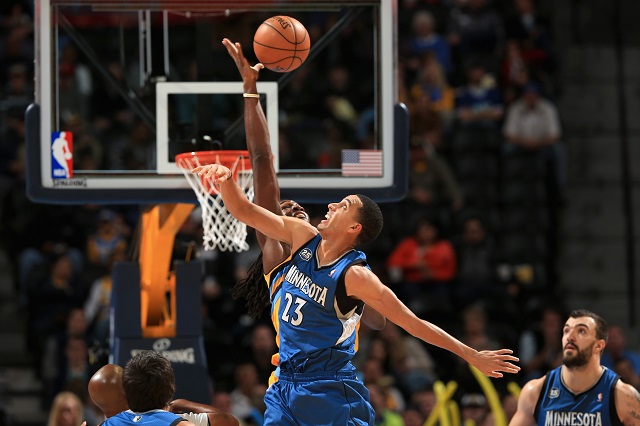 4. Kevin Martin, 48 points

While he's probably best known for his quietly efficient play with the Houston Rockets, or as a member of the infamous James Harden trade that saw Martin get a cup of coffee in Oklahoma City before signing with Minnesota, the shooting guard managed to ring up 48 points against the Memphis Grizzlies all the way back in 2009, when he was on the Sacramento Kings.
5. Paul Milsap, 46 points
Facing down the Miami Heat in 2010, the first season of the Big Three with LeBron, Wade, and Bosh, Paul Milsap and Deron Williams tried to put the Utah Jazz on their backs, with Milsap going perfect from downtown on the way to 46 points. They needed every one of those, because the Jazz wound up winning the game by just two points, going 116-114 against the eventual Eastern Conference champions. For the total single game scoring list list, click here.
Honorable mention: Brandon Jennings, 55 points
We left off Jenning's 55-point explosion during his rookie season because we figured it didn't qualify as particularly under the radar, but we can't resist posting the highlight reel. It's awesome.
All data courtesy of Basketball-Reference.