Mohamed Sanu Revealed Why His Stint With the Patriots Flopped
Players move around a lot in the NFL. But sometimes they move so much you start to wonder why. Why is it so hard to find a good fit? Most of the time, it's an issue with other players, a problem with the coach's management style, or issues with injuries. Mohamed Sanu is one of those players who can't seem to find a permanent home in the NFL.
The wide receiver is now on his fifth team, after spending less than one season with the New England Patriots. Neither the player himself nor the Patriots had much to say about his departure, but he seemed happy to be starting out with a new team, the 49ers — until he got traded again. 
Who is Mohamed Sanu?
Mohamed Sanu is a wide receiver with the NFL. During his career, he has played for the Cincinnati Bengals, Atlanta Falcons, New England Patriots, and San Francisco 49ers. He is currently playing for the Detroit Lions.
Sanu's parents are natives of Sierra Leone, reports Boston.com, and he lived there for a bit of his childhood. Sanu went to South Brunswick High School in New Jersey. He was on the varsity team for three seasons, playing safety, wide receiver, and quarterback. He helped lead his team to the school's first playoffs in almost 40 years. His high school retired his jersey in 2013. 
After high school, Sanu played football for Rutgers. In his junior year, he was first-team All-Big East. He had an impressive college career, with 210 receptions for a total of 2,263 receiving yards and 12 touchdowns. Throughout high school and college, he was a versatile player who could also punt. He won the Paul Hornung Award for his versatility. 
Sanu was drafted in the third round by the Cincinnati Bengals — after he was the victim of a draft prank, details Cincinnati.com. First, he received a call saying he was the team's first-round pick and began to celebrate with his family. Later, he learned Cincinnati had chosen offensive lineman Kevin Zeitler as their first-round pick. Turns out he was pranked by a student at Rutgers but was relieved when the Bengals reached out the next day. 
Why didn't Sanu stay with the Patriots or the 49ers?
The New England Patriots gave up a second-round draft pick to snag Sanu, and then let him go after just one season. Sanu is pretty vague about why his time with the Patriots was so limited, simply saying it wasn't a good fit. According to CBS Sports, Sanu said "I felt like it just wasn't a good fit. Things happened the way they happened, and I'm not really looking to the past. I'm grateful for my time in New England. It taught me a lot, just didn't jell out how I wanted it to."
In a recent press conference, Bill Belichick addressed the issue. According to NBC Sports, he said, "I have a lot of respect for Mo. But ultimately, things just didn't work out." Some speculate that his ankle injury last season was a contributing factor. Although he worked through the injury, he had surgery in the offseason. Despite intense training to regain his strength over the spring and summer, the Patriots apparently didn't see what they wanted. 
Where is Mohamed Sanu now?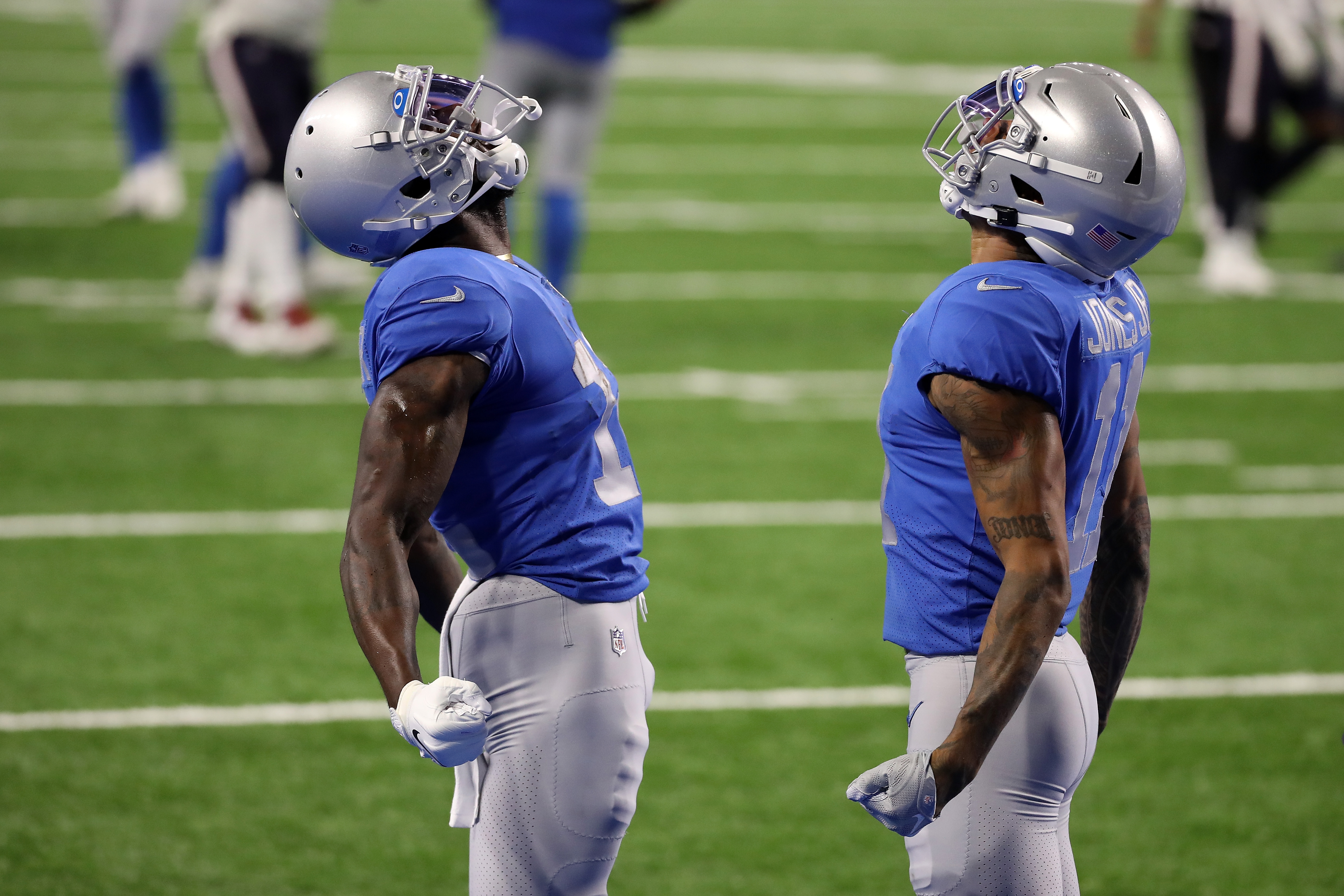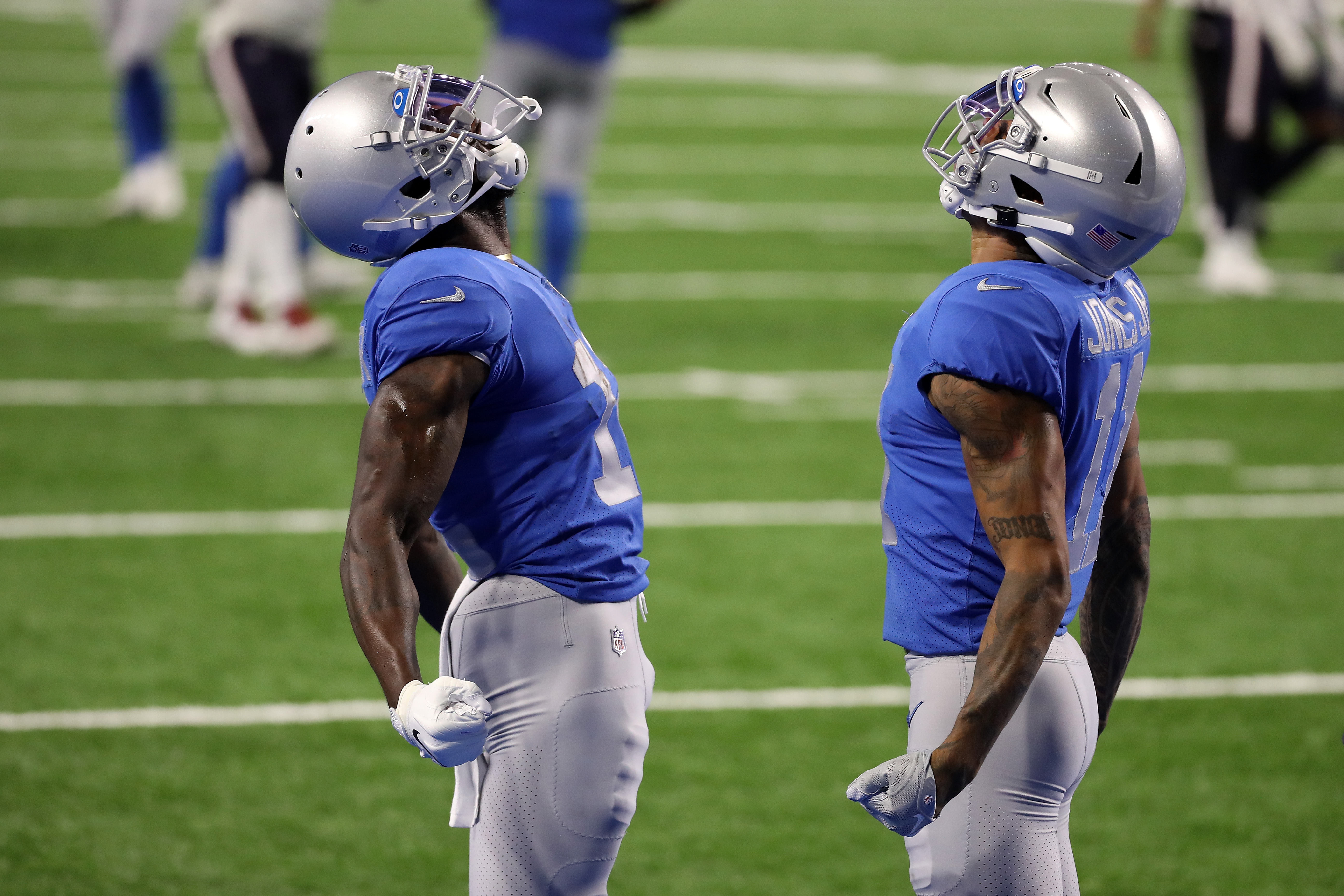 Sanu signed a one-year deal with San Francisco on September 18, 2020. The move meant he was once again working with Kyle Shanahan, his former offensive coordinator with the Atlanta Falcons. Some fans believed the familiarity with the way Shanahan works would benefit Sanu. Then, on October 6, 2020, after 18 days in San Francisco, the 49ers released him.
Many speculated on why they'd release their most experienced receiver. 49ers Web Zone speculated that it had to do with Sanu's lack of special teams experience as well as the other receivers being 49ers draft picks. One month later, the Lions snapped him up. Sanu was placed on the active roster before Detroit's Week 12 game. He promptly scored a touchdown, so that's a good sign for both Sanu and his new home team.