'Monday Night Football' Will Be Watchable Again Thanks to Joe Buck and Troy Aikman
Troy Aikman just can't get away from Joe Buck, can he? More realistically, ESPN knows that the duo of Aikman and Buck will instantly bring credibility back to the Monday Night Football booth, and that's why the worldwide leader in sports is reportedly offering Buck a huge contract.
ESPN is going all-in on Monday Night Football, and thank heavens for that. Buck and Aikman may not be everyone's cup of tea, but they at the very least will make MNF watchable for the first time in years.
Report: Joe Buck will be leaving FOX Sports for ESPN and 'Monday Night Football'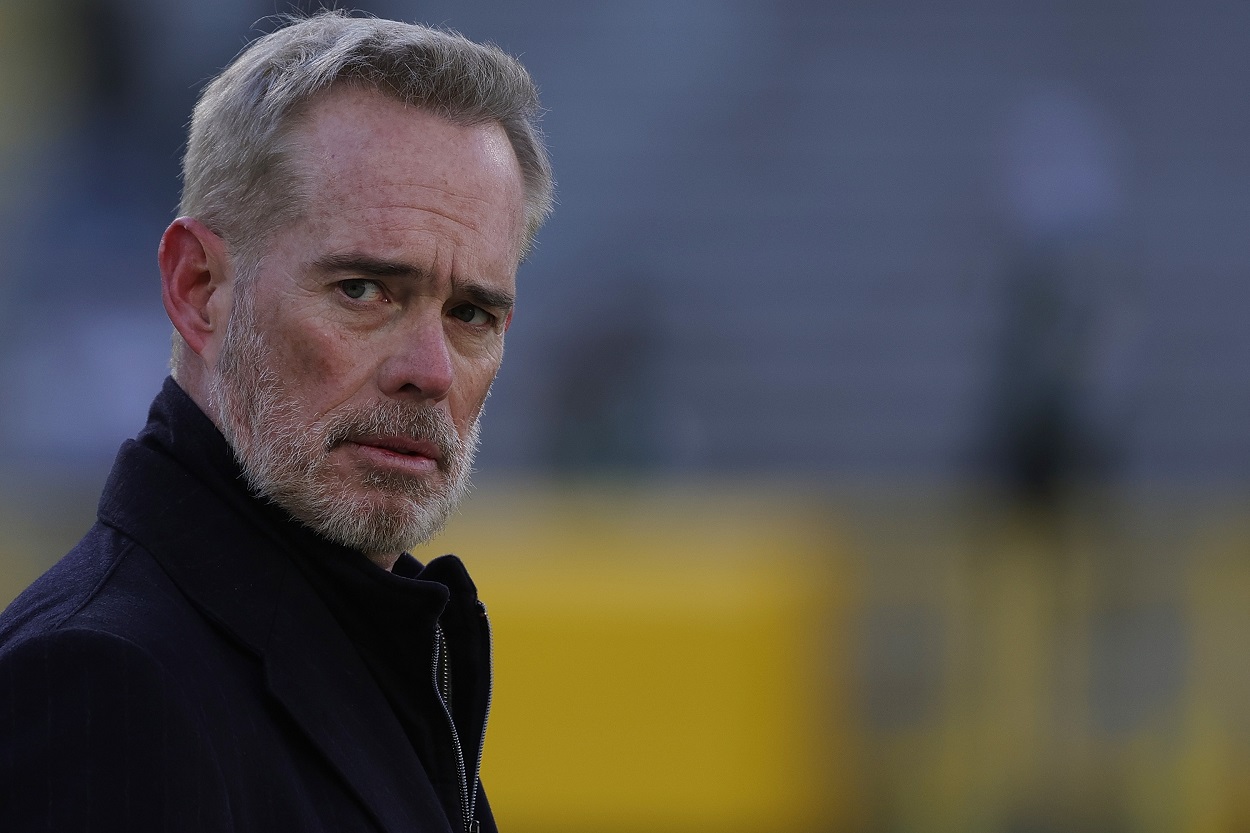 Buck has been an institution at FOX for the longest time. He's become synonymous with the World Series, having called the fall classic since 1996, but he and Aikman also became a mainstay for FOX while calling America's Game of the Week on Sunday afternoons.
He's one of the most recognizable play-by-play voices in sports, and he's certainly one of the most well-respected.
Though Buck is technically under contract with FOX for one more year, Andrew Marchand of the New York Post is reporting that the network is letting him out of his contract early "as a good gesture for his years of service to the company."
Buck is in talks with ESPN, and Marchand is reporting that the contract is expected to be in the five-year, $60-75 million ballpark when all is said and done.
"At ESPN, Buck will join his longtime partner Troy Aikman in the MNF booth," Marchand wrote. "The Post previously reported that Aikman left Fox to be MNF's analyst. Aikman agreed to a five-year, $92.5 million contract, according to sources. At ESPN, Buck, besides calling "Monday Night Football," is expected to be involved in producing ESPN+ projects, as well."
Monday Night Football used to be a legendary broadcast
The Monday Night Football broadcast used to be legendary, and if your team was playing in that primetime slot, you knew that it was going to be a big game.
Even if the play on the field didn't dictate that the star power in the broadcast booth did.
The legendary Al Michaels called MNF from 1986 to 2005. Before him were the likes of Frank Gifford and Howard Cosell, and who could forget the incredible pairing of Michaels and John Madden from 2002 to 2005? That was arguably peak Monday Night Football star power.
Mike Tirico got the call in 2006, and his booths were always rather respected, featuring Tony Kornheiser and Ron Jaworski for some time with Suzy Kolber and Michele Tafoya on the sidelines.
There was also, of course, the Jon Gruden era of MNF from 2009 through 2017. Gruden's reputation has been sullied because of an email scandal that cost him his head coaching job with the Oakland/Las Vegas Raiders, but he was undoubtedly one of the more dynamic and exciting analysts in sports during his time on MNF.
Buck and Troy Aikman can bring MNF back to its glory years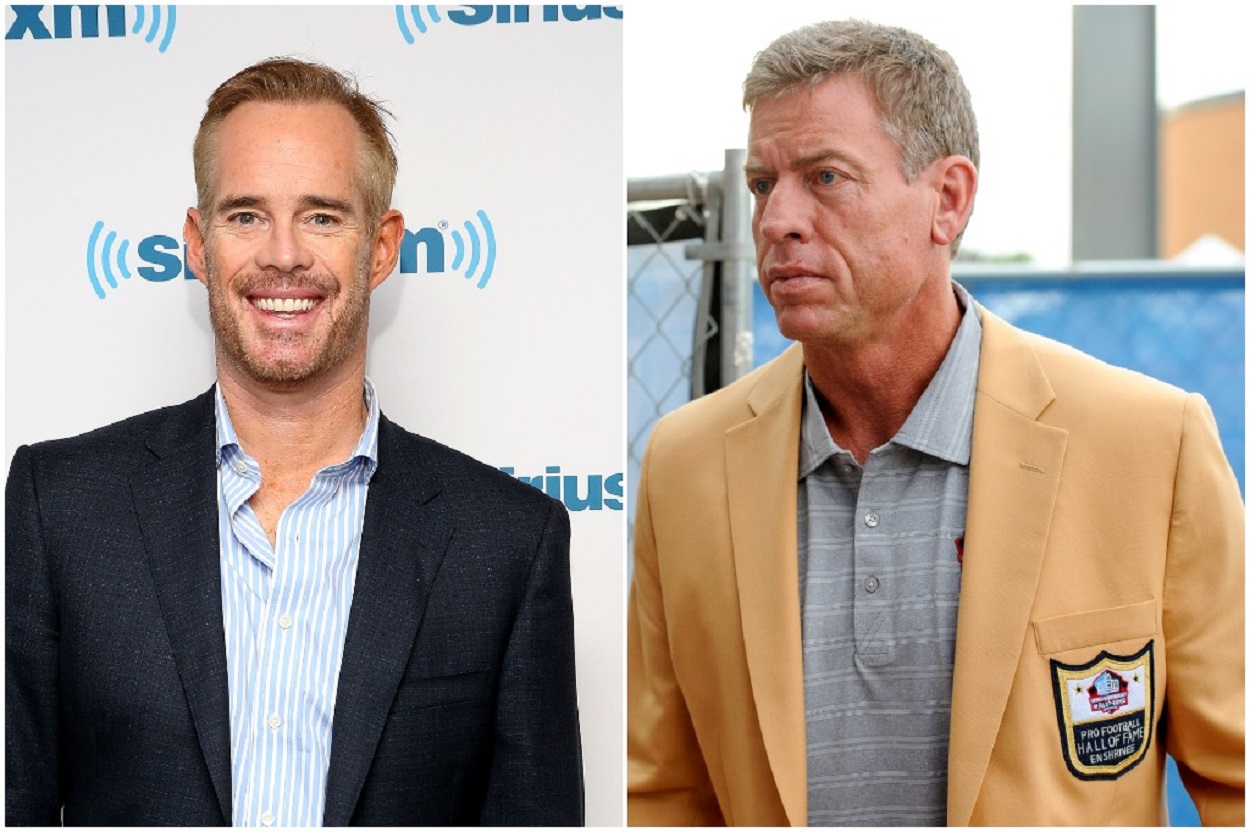 The end of the Tirico and Gruden era really was the start of the downfall of the Monday Night Football product.
Joe Tessitore, Jason Witten, and Booger McFarland called the games in 2018, which was an unmitigated disaster. That was the season the "Booger-mobile" made its ill-fated debut. Strapping McFarland to a roving platform on the sideline was not only annoying to fans at the game, but it made little sense. Why wasn't he just in the booth where the view of the game is arguably better?
Witten, a superstar on the field, was also terrible as an analyst. It's no surprise he lasted just one season and then promptly went back to playing football.
Steve Levy, Brian Griese, and Louis Riddick were the MNF team this past season, but outside of Riddick providing a spark thanks to his time both as a player and a scout/front office executive, the trio was rather pedestrian. They were so bad, in fact, that ESPN gave Peyton Manning and Eli Manning an alternative broadcast on ESPN2, and that was considered by many a far better watch despite the fact that half the time they were just chatting and having fun.
At least with the duo of Buck and Aikman, ESPN knows its getting a world-class broadcasting team with plenty of experience calling big games. They are both synonymous with important sporting events and have built-in credibility with the audience.
It has been a long time coming, but Monday Night Football is finally about to be watchable again. 
Stats courtesy of ESPN and Pro Football Reference. Contract information via Spotrac
RELATED: Joe Buck Just Admitted His Final Days at Fox Sports Could Arrive Much Sooner than Fans Might Have Guessed: 'I'll Just Take a Breath and See What Works'