Monte Irvin, Not Jackie Robinson, Almost Broke Baseball's Color Barrier in 1947
Monte Irvin had a short but notable Major League career. A 6-foot-1 outfielder from Alabama, Irvin hit .293 with 99 home runs in eight seasons, seven for the New York Giants, and won a World Series title in 1954. Irvin earned Hall of Fame honors in 1973 both for his time in the majors and his success in the Negro Leagues.
Although Jackie Robinson broke Major League Baseball's color barrier in 1947, many don't know that title nearly went to Monte Irvin. Here's how Monte Irvin almost became baseball's first black player and why he instead needed to wait until 1949.
Monte Irvin was one of the Negro Leagues' best players
Catcher Josh Gibson and pitcher Satchel Paige usually come to mind as Negro League stars. Monte Irvin was an excellent player in his own right and teamed up with future Cleveland Indians outfielder Larry Doby on the Newark Eagles from 1938-42. Irvin hit .422 in 1940 and 'only' followed that up with a .396 average a year later.
Monte Irvin left the Negro Leagues for the Mexican League in 1942. He posted a .397 average and 20 home runs before he was drafted into military service.
Irvin could have broken baseball's color barrier instead of Jackie Robinson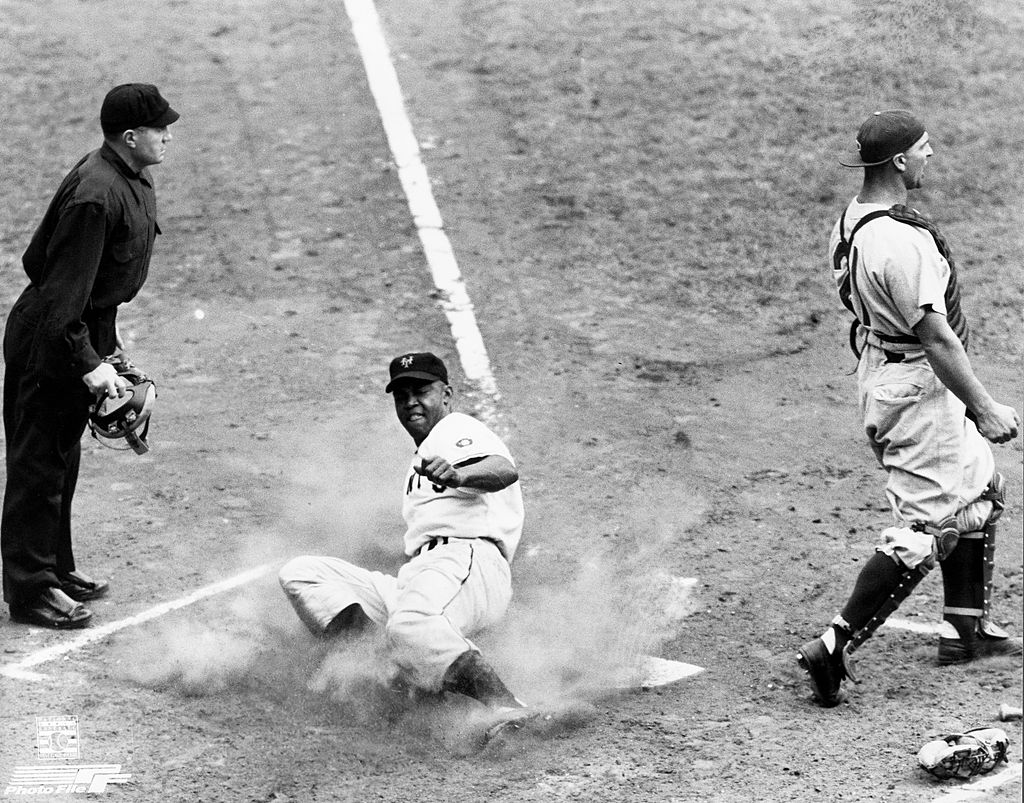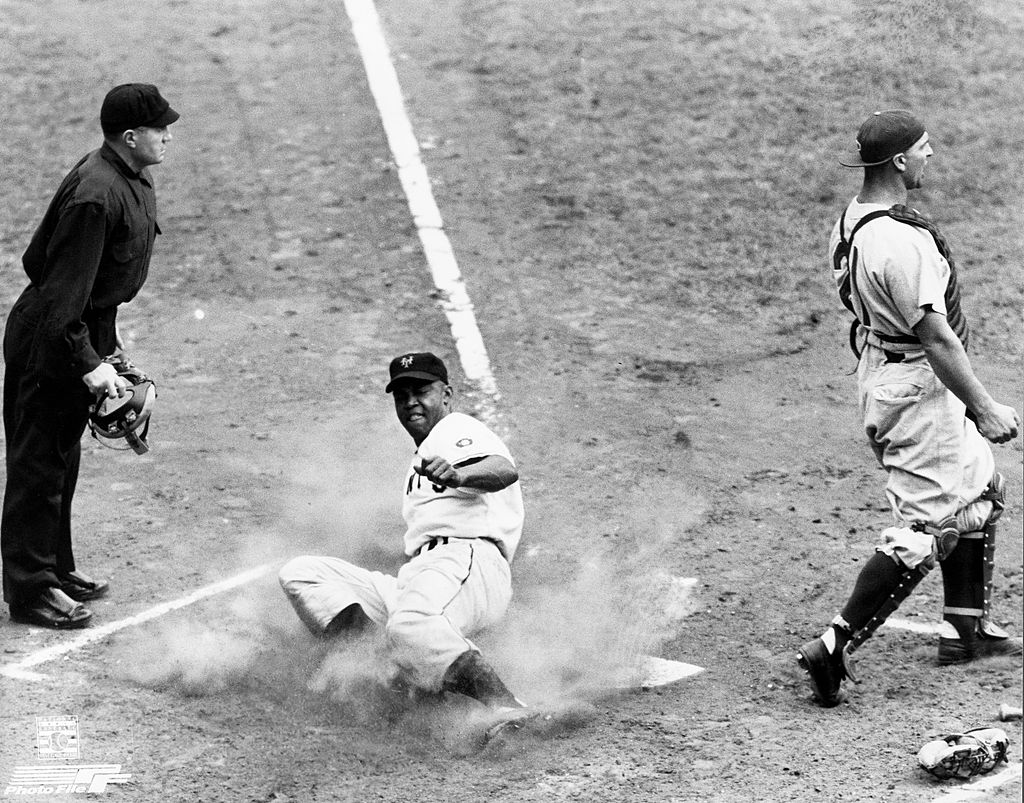 Monte Irvin served in the United States Army from 1942-1945. He notably served in the Battle of the Bulge and attained the rank of Seargent. When Irvin returned stateside, Dodgers executive Branch Rickey spoke with the outfielder about him possibly pursuing an MLB career.
Monte Irvin told Rickey he didn't feel he was ready to play in the Major Leagues yet. Had he said yes, however, Irvin's potential path to the majors was complicated by legal issues. Effa Manley, the Newark Eagles business manager, refused to let Irvin sign with a team unless she received compensation.
Irvin recalled those conversations in a 2000 book titled The Cooperstown Symposium on Baseball and American Culture.
"[F]rom a purely business standpoint, Mrs. Manley felt that Branch Rickey was obligated to compensate her for my contract. That position probably delayed my entry into the major leagues … Mrs. Manley told Rickey that he had taken [pitcher] Don Newcombe for no money but she wasn't going to let him take me without some compensation. Furthermore, if he tried to do it, she would sue and fight him in court … Rickey contacted her to say he was no longer interested [and] released me."
Monte Irvin could have perfectly filled Jackie Robinson's role with the Dodgers
Monte Irvin would have been 27 when the 1946 season started. Assuming he spent a year in the minor leagues as Jackie Robinson did, Irvin would have either debuted late in 1946 or, more likely, on the Dodgers' 1947 Opening Day roster.
There is no guarantee Irvin would have began his Dodgers career in the outfield. Although Dodgers right fielder Dixie Walker played most of 1947 at 37, he still hit .306 with nine home runs and 94 RBIs. Baseball-Reference's Wins Above Replacement system estimates Walker was worth 4.0 WAR in 1947, the fifth-highest mark of his career.
Monte Irvin had plenty of experience at first base, though, and later showcased those skills with the Giants. Before Jackie Robinson became an All-Star second baseman, he spent all of the 1947 season at first base. Irvin could have slid into that spot and given the Dodgers an underrated power bat.
Monte Irvin hit .224 in 36 games for the Giants in 1949. It is hard to predict what his numbers would have been like as a full-time rookie for the Dodgers. However, Irvin was in the prime of his career and could have thrived in the Dodgers' deep lineup.